Karachi is the capital of Sindh province of Pakistan that is situated on the bank of the Arabian Sea. It is the most commercial and financial centre of the country having the largest Sea Port. It is a cosmopolitan and the most diverse city of Pakistan.
The founder of Pakistan, Quaid –e– Azam Mohammad Ali Jinnah was born in Karachi, and the people often call it the City of Quaid. The population is composed of different ethical groups of Pakistan as well as the refugees of Bangladesh, India, Afghanistan, Uganda, Myanmar and China.
Karachi has the largest seaport of Pakistan which handle about 96 per cent of foreign trades if Pakistan. The city is a headquarters of about 90 per cent of multi-national companies. The region has got its importance due to many major developments including the stock exchange, seaports, information technology, trade and commerce. This article contains all the information about the city, including Karachi History.
| Title | Description |
| --- | --- |
| Information | |
| Location: | Pakistan |
| City Council: | City Complex, Gulshan-e-Iqbal Town |
| Type: | Capital of Sindh province |
| Local Language Name: | Urdu, Sindhi |
| Province: | Sindh |
| Coordinates : | 24°51'36 |
| | |
| Region: | Sindh |
| Elevation: | 8 m (26 ft) |
| Language | |
| Official Language: | Urdu |
| Native Language: | Sindhi |
| Other Languages: | Urdu.Sindhi.English |
| Government | |
| Government Type: | Metropolitan City |
| Mayor: | Waseem Akhtar |
| Deputy Mayor: | Dr Arshad A. Vohra |
| Area | |
| Total Area: | 3,527 km2 (1,362 sq mi) |
| Population | |
| Rank: | 7 (World) |
| Total Population: | 24,300,000 |
| Time zone | |
| Time zone: | PKT (UTC+05:00) |
| Codes | |
| Postal code: | 74XXX 75XXX |
| Dialling code: | +9221-XXXX XXXX |
| Vehicle registration: | Three letters beginning with K and random four numbers |

Karachi History
Alexander the Great
The city's history goes back to Alexander the Great, who used the region as a camp and made a fleet to travel Babylonia. Arab invader Muhammad Bin Qasim came with the Arab army and occupied Karachi's region in 712 AD. The people of the region were converted to the religion of Islam in his era as they were inspired by the Arabian invader's faithfulness. 
Mughal Ruler
Mughal Rulers had also ruled the region till 1857 while fighting with Sikhs in the period. Sikh Emperor took hold of the district for many years in the mid of Mughal Empire. Muslims faced many restrictions in the Sikh rule. British Raj took hold of the region in 1857 and used Karachi's seaport for their trade purpose.
Capital of Sindh
They exploited the natural resources of Pakistan and exported it through the seaport of the city. In 1840 century, Karachi was made the capital of Sindh. Under British rule, the city was connected with India through the railway line, in 1878. Karachi's port was used for trade purpose by British traders, and the economy of the subcontinent was exported outside the country.
Founder of Pakistan
The founder of Pakistan, Quaid -e- Azam Mohammad Ali Jinnah was born in Karachi, in 1876. Following by Independence of Pakistan, Karachi was made the capital of Pakistan. The capital was moved to Islamabad in 1960 century. Pakistan Army was deployed in Karachi due to political and ethnic violence, in 1990.
The people call Karachi "The City of Lights" and "The City that Never Sleeps". (The old name of this city was Debal)
Administration
The city is divided into seven districts which are as follow:
Karachi East District

Karachi West District

Korangi District

Karachi South District

Karachi Central District

Kemari District

Malir District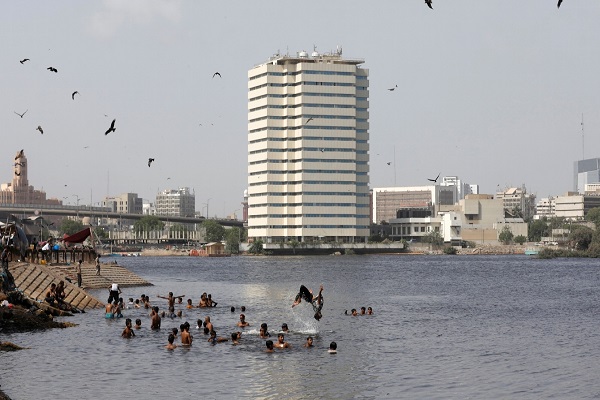 Production
Karachi is the centre of Pakistan's premier industry and finance and collects one-third of Pakistan's tax revenue. The production of the city is estimated at 114 billion dollars and produces 20 per cent of Pakistan GDP. The industrial output of Karachi is approximately 30 per cent of the whole country.
It has the largest stock exchange industry of Pakistan producing, 15 per cent of Pakistan's budget. The region is now a centre for China Pakistan Economic Corridor, which will help raise Pakistan's economy. The project contains roads that will help connect Pakistan with other countries such as Arab countries and Africa. 
Climate
The climate is hot and mild with rainfall with 250mm. The temperature in summer varies from 30 degrees centigrade to 44 degrees centigrade. The region's recorded highest temperature is 48 Degrees Centigrade, while the lowest recorded temperature is 0 Degree Centigrade.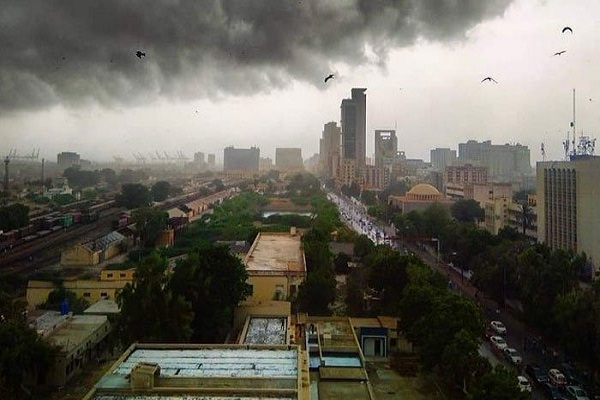 Culture
The lifestyle and culture of the people are different from all other regions due to the people who are from different ethnic and cultural groups. The city's culture is a diverse one, and it is considered the centre of international business. It also has many cultural institutions which include the National Academy of Performing Arts.
Festivals
Many festivals are celebrated in this city among which some are as follow;
Sindh Sea Festival

Art Council

Dolphin Show

Karachi Classic Car Show

Kara International Film Festival

Karachi Literature Festival

Karachi Fashion Week

All Pakistan Music Conference

Karachi Photo Walk
Religion
The city is a religiously, ethnically and linguistically diverse city containing different religious and ethical groups and is one of Pakistan's cosmopolitan cities.
Transportation
By Air
Jinnah International Airport, Karachi, is considered to be the largest airport of Pakistan. It has a connection with many other international hubs such as Dubai, New York, Toronto, Tokyo and London. The airport is also providing a connection to the other major cities of Pakistan.
It is also a hub for the national carrier of Pakistan (PIA) which flies to international cities such as Tokyo, Amman, Riyadh, Bangkok, Jeddah, Muscat, Kuwait Al Ain, Kuwait, Hong Kong. Moreover, the countries include Dhaka, Mumbai, Kathmandu, Chicago, Manchester, Abu Dhabi, Birmingham, Paris, Sharjah, Kabul, Manchester, Kuala Lumpur, Barcelona, New York, Istanbul, London, Toronto and many other countries.
By Road
The city is connected with all of the major cities of Pakistan, through National Highways. Minor roads also provide a connection to the towns and another region of this city. The people are facilitated by different bus, taxi and rickshaw services.
By Train
It has a railway connection with all major cities of Pakistan, including Peshawar, Islamabad, Rawalpindi, Lahore, Hyderabad, Gujranwala, and Multan Quetta and Faisalabad.
By Sea
Karachi port is the largest port of Pakistan and connects the worldwide ports, i.e. Gulf Ports, and provide services for shipping goods to all parts of the globe.
Industries
The region has many flour mills, sugar mills, ghee mills, steel mills, car manufacturing companies, power generation units and many, drug and pharmaceutical, chemical manufacturing units and different fertilizer companies.
Karachi Postal Code and Area Code
Postal codes of Major areas are as follow;
Karachi City: 74000

Karachi Saddar: 74400

Defense Housing Society: 75500

Karachi Cantonment: 75530

Lyari: 75660
Area Code: +92 21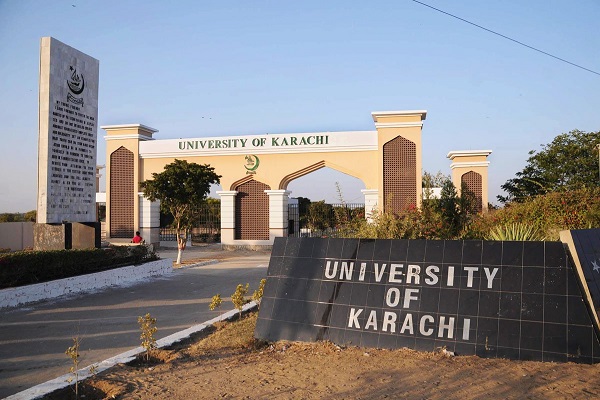 Education
Prominent educational institutions of Karachi include:
University of Karachi

Institute of Business Administration

Agha Khan University

National University of Sciences and Technology

Habib University

The National University of Computer and Emerging Sciences

Jinnah Medical and Dental College

Indus Valley School of Art and Architecture

United Medical and Dental College

Jinnah Sindh Medical University

Pakistan Air Force Karachi Institute of Economics and Technology
Tourist Attractions
A city is a place for national and international tourists. Some of the tourist attractions are as follow:
Museums
National Museum of Pakistan

Pakistan Maritime Museum

Pakistan Air Force Museum
Parks
Boat Basin Park

Karachi Zoo

Bagh Ibne Qasim

Safari Park

Mazar –e- Quaid

Hill Park

PAF Museum Par

Bagh –e- Jinnah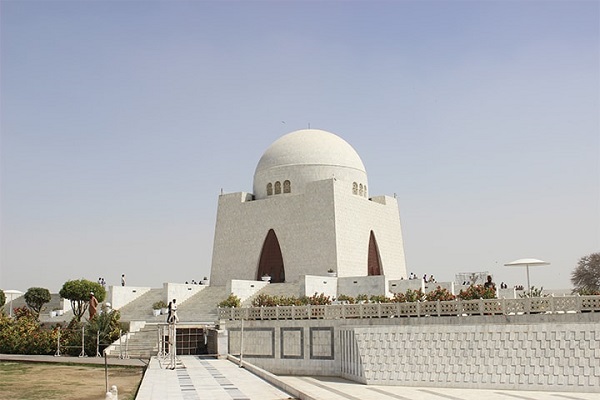 Sports
All of the national and international games are played by the people. Major games of the city include Cricket, Hockey, Basket Ball, Snooker, Table Tennis, Football and Volley Ball.
Languages
The city's official language is Urdu while the people also use to speak Sindhi, Saraiki, Pashto, Punjabi, Dhatki, Baluchi, Haryanvi, Kutchi, Brahui and Memoni. English is also widely spoken by the people for their trade and commerce purpose.