Ford Motors first introduced a station wagon in 1910. At that time, it was first known as "Depot Hacks" because these cars were used as hackney carriages near train depots. They are also known by the name "carryalls" and "suburban's." Moreover, a station wagon is a variant of the sedan, and it has a roof that is expanded rearward.
Owners of the car can access the cargo area by lowering the backseats to a 180-degree angle. The seats are both removable and foldable, depending upon the preferences of the driver. The body style of the car is best described as an automotive vehicle that has more than one row of removable seats behind the driver seat with no luggage compartment.
And instead of the luggage compartment, it has an area behind the foldable seats into which luggage, handbags, grocery supplies, parcels, suitcases, etc., basically the drivers can load any large bags through a tailgate of a station wagon. In addition, the interior of the vehicle can be quickly reformed to increase its interior volume by folding or removing the back seats to ensure more cargo or passenger volume.
| | |
| --- | --- |
|                     Title |                       Description |
| Name: | Station Wagon |
| Type: | Public |
| Area Served: | Worldwide |
| Products: | Cars |
| Founded In: | 1910 |
| Characteristics: | 2 box design, Rear Door, folding seat, etc |
| Earlier Known As: | Depot Hacks |
| Founded in Pakistan: | The 1930s |

History of Station Wagon
Station wagons have been modified, upgraded, and redesigned to meet customer satisfaction over the years of its launch. The car's primary purpose is to transport more than five passengers and luggage to and from a train station. Hatchbacks are a common breed of the station wagon with their two-box design configuration and a cargo area accessed by a tailgate.
In addition to that, the hatchbacks also have foldable seats to increase the space for cargo. The significant differences that distinguish the vehicles from each other are three and two rows of seats and a rear suspension to increase load capacity. The first station wagon was a wooden-bodied Ford Model built in 1914.
Other car manufactures started producing their versions of the station wagon following the release of the Ford Model T in the market. The wooden styles of the station wagon were soon replaced with custom coachbuilders because they were very time-consuming.
The customs were outsourced, and Ford Motors introduced them to the Ford Model T automobile chassis in 1919. Ten years later, Ford Motor became the number one producer of chassis for the wagons.
Station Wagon in Pakistan
The station wagons were installed with upgraded technology, unique and innovative designs, and features that became expensive and well-equipped vehicles in the 1930s. Full-sized wagons were discontinued in 1996 due to their scarcity in demand. Apart from that, the alternative of full-sized wagons and minivans were the smaller station wagons with an affordable price.
The shape and interior of the station wagon improved drastically over the years. The most popular wagon in Pakistan is the Subaru Outback. The vehicles sold in Pakistan offer status, class, and superior looks and are the perfect wagons for long routes with families. Wagons are an ideal companion for families that love to go on late-night camping trips and early morning picnics because of their vast cargo and passenger space for more prominent families.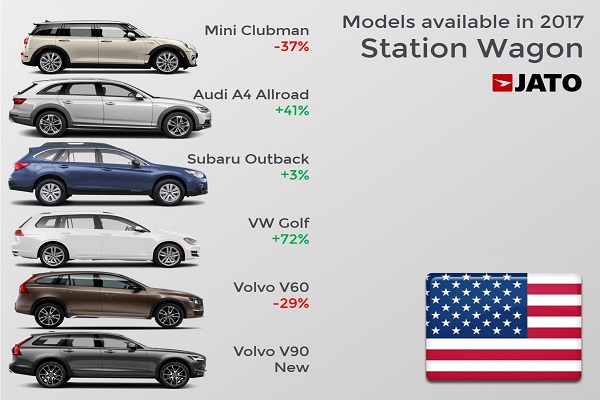 Subaru Outback 2.5i 2019
Subaru Outback was made and assembled in Japan and introduced in Pakistan in 2019. It is a station wagon and a mid-size SUV that offers 175 hp at 5800 RPM with a torque of 236 Nm at 4000 RPM. It runs on petrol and has a valve configuration of DOHC 16-valve.
The car houses 4-cylinders and can reach 0-100 km/h in less than 11 seconds. Moreover, Subaru Outback is an all-wheel-drive configured vehicle with a smoothly controlled power steering and ABS brakes. It is a 5-door car that can house a minimum of 5 persons.
Apart from that, the car's interior features a fully functioning air conditioner along with a heater depending on the type of weather. Other features include:
Power windows.
A central locking system.
Front and rear fog lights.
A crash sensor.
Keyless entry.
The seats of the car are made of leather to prioritize comfort and safety. Subaru Outback offers a vast cargo space at the rear end, which is known as the tailgate, which can hold more than two large suitcases and small grocery bags. Furthermore, the vehicle offers an average off-road ability along with perfect visibility in all directions.
The only downside of the Subaru Outback 2.5i is its performance due to its four-cylinder engine. The car's acceleration is not as smooth as the 6-cylinder engine variant, but the rest of the features of the car cover up the weakness. The car costs around 5.5 million Pakistani rupees and is available in six magnificent colors that make it stand out amongst other station wagons.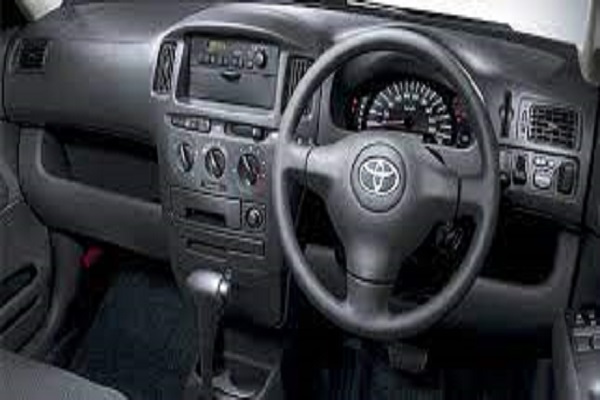 Toyota Probox
The Toyota Probox is a featured station wagon of Toyota Motors, and it is a 2-door lightweight van. The vehicle is suited best for parents with children or family guys. The Probox has an engine capacity of 1496 cc with a horsepower of 107 hp at 6000 RPM and a torque of 141 Nm at 4200 RPM. The car gives a significant mileage between 15-19 km per liter.
Moreover, the vehicle runs on petrol and has a manual transmission supported by a front/ four-wheel drive. Features of the car include a power steering, ABS braking system, power windows, and a fully functioning air conditioner that cools even the rear end of the car's interior. The vehicle's top speed is 180km/h, and the engine of the vehicle supports a 1.5-liter DOHC 16 valve inline-4 with a 5-speed gearbox.
In addition to that, the car's interior includes comfortable leather seats with an ample cargo space accessed by the tailgate. Family persons should buy the car because it is reliable, practical, comfortable, and has much interior space.
The first generation of Toyota Probox was introduced in 2002, along with various variants. The car can be described as a 5-passenger seat compact station wagon. The exterior of the car is box-configured with a black colored grille and large bumpers. The cost of the car is between 1.5-2.4 million Pakistani rupees.
Honda Fit Shuttle 2021
Honda Fit Shuttle is a hybrid station wagon produced by Honda Company available in Pakistan in six different colors, Blue Metallic, Orange Fury, Silver Metallic, Crystal Black, Milano Red, and Steel Metallic. Honda Fit Shuttle 2021 has an engine capacity of 1496 cc with a 4-cylinder DOHC i-VTEC engine type. The car runs on both petrol and electricity to significantly reduce petrol consumption.
Moreover, the engine delivers a horsepower of 128 hp at 6600 RPM and a torque of 134 Nm at 4600 RPM. It is a front-wheel-drive car with a 4-cylinder 16-Valve inline-4. The car can achieve an average of 18 km per liter. The interior of the car is spacious and has a space for a minimum of five passengers.
Features of the car include comfortable and large seats, dual front-seat airbags, and child lock for extra safety with an Anti-Theft alarm system. Moreover, it has a keyless entry, cruise control, power steering, and power moonroof. The price of the Honda Fit Shuttle is around 2.3-3 million Pakistani rupees, and it is a perfect family car in terms of space and fuel consumption.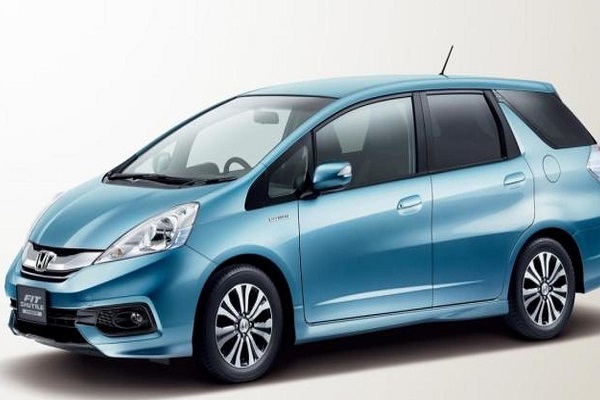 Frequently Asked Questions
Q: Who are the competitors of the Honda Fit Shuttle in Pakistan?
A: Currently, the Toyota Vitz, Toyota Aqua, and Toyota Passo are the competitors of the Honda Fit Shuttle in Pakistan.
Q: Is Toyota Prius an economical car for use in Pakistan?
A: Toyota Prius is a hybrid car that runs on both petrol and electricity. So yes, it is an economical car to drive on the roads of Pakistan with minimal fuel consumption on short and long routes. The average fuel mileage of Toyota Prius is 20 km per liter.
Q: Is Honda Airwave Sedan?
A: The Honda Airwave can also be called a sedan, but it is preferable to call it a station wagon due to its shape and size. It is a five-door station wagon similar to the first generation of Honda Fit, and it was launched on 7th April 2005. Furthermore, Honda Airwave has a minimum capacity of five passengers that can go up to 7 or 8 persons depending on the cargo load.
Q: What is a station wagon used for in Pakistan?
A: The station wagon was first used to carry large suitcases, luggage, parcels, and above five passengers. Now, it is used as a family car for long routes, family picnics, and camping. Moreover, station wagons got their name due to their use in train depots.
Q: Which station wagon should I buy in Pakistan for a large family?
A: The Subaru Outback is a perfect and popular choice of a station wagon for family use. It has excellent off-road performance and is ideal for extended tours along with innovative interior technology and entertainment features.
Moreover, Subaru Outback is an all-wheel-drive configured vehicle with a smoothly controlled power steering and ABS brakes. It is a 5-door car that can house a minimum of 5 persons and a maximum of 9 persons in one go.
Q: What is the best luxury wagon?
Ans. Mercedes-Benz E450 and Audi A6 are popular luxury cars amongst station wagons due to their remarkable interior, smooth handling with powerful engines, and several tech features. Furthermore, they have colossal interior space with a lot more to offer.
Social Media Handle
https://www.facebook.com/marketplace/category/wagons/