What is Airlift
Airlift is a transportation service that has introduced Airlift grocer of Airlift Grocery. The Airlift Express company has also brought in an investment of 10 million US dollars. Moreover, investment has been an important milestone for the economy of Pakistan due to the Covid-19 crisis that wreaked havoc on the economy of Pakistan.
The idea implemented in the Airlift grocery has provided many people with new job opportunities and massive support to the lifeline of local suppliers. Airlift grocery is a Pakistani-found company that has been introduced as an online grocery shopping mode for customers around the major cities of Pakistan.
| | |
| --- | --- |
|                       Title |                         Description |
| Name: | Airlift Grocery |
| Also Known As: | Airlift Grocer |
| Headquarter: | Lahore |
| CEO: | Usman Gul |
| Company: | Airlift |
| Delivery Time: | 45-60 minutes |
| Type: | All types of products |
| Website: | https://www.airliftexpress.com/ |

What is Airlift Grocery
Airlift Grocery is an online grocery shopping service introduced by Airlift Express in Pakistan. The customers have been promised a satisfying shopping experience through Airlift express delivery of all the orders made by the customers within 45 minutes. Furthermore, customers and users can select from a wide range of products that are bound to be delivered with the utmost importance of precise order and fixed delivery charges irrespective of product price.
The service has been introduced to online shoppers in Lahore, and news of its opening in Karachi is circulating the internet. Users have the option to log on to the website airliftgrocer.com to continue with a new shopping experience. They can also download the Airlift Grocer app from the App Store or the Google Play store.
The areas that Airlift Grocery is catering to are as follows;
Airlift express
Within 45-60 minutes, the Airlift express can deliver groceries to your house. Airlift is currently operating in the major areas of Karachi and Lahore. The owner plus CEO of Airlift is Usman Gul; the company stopped its operations on transits and opened doors to grocery delivery.
Once the Covid-19 pandemic is over, the company will shift its focus to transit services and its online grocery shopping services. Until then, the company shall focus on creating more innovative ways for the citizens of Pakistan to ease their daily life problems.
Airlift Grocery App
The Airlift Grocery mobile app is available for download on Google's Play Store and Apple's App Store. It is ranked 3rd for the best shopping experience in the store. Moreover, with Airlift Express Lahore, customers residing within the city can also get their products delivered to them within 45 minutes.
The mobile app has made it easier for customers to order groceries online while sitting in their homes. The products that are accessible on the online grocery app are as follows: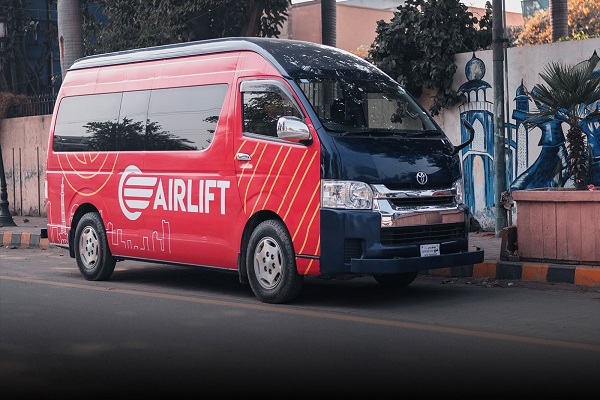 Airlift Grocery Products
Milk and Tea Whiteners
Oil and Ghee
Diapers and Wipes
Tea and Coffee
Rice, Pulses, and Flour
Eggs
Chicken
Fruits and Vegetables
Crisps and Snacks
Baby Food
Ready to Cook
Chocolates and Sweets
Condiments, Seasoning and Canned Goods
Cleaning Supplies
Grooming Supplies
USB flash drives
Mops
Bins
The prices of the Airlift products are affordable and cheap compared to other secondary modes of online shopping. Moreover, the number of categories is considered limitless, with many products ranging from cooking essentials and cleaning products.
Airlift express first order promo code.
The customers can avail of special discounts on their first orders and free delivery on spending more than 500 PKR. Use the promo code "Welcome200" on your first order to avail a 200 PKR discount on any products you buy from the Airlift Grocer app.
There are currently eleven running Airlift Grocery Coupons and promo codes that customers can avail of exceptional discounts on their orders. A few promo codes valid for a small amount of time are mentioned below, along with their details:
Enter the code "Eidi300" For 20% off
"Faysal20" to get 20% off with a Faysal Bank Card, maximum discount offered is 300 PKR and offer is valid till 31st October 2021 and on orders above 500 PKR.
Free delivery on orders above 500 PKR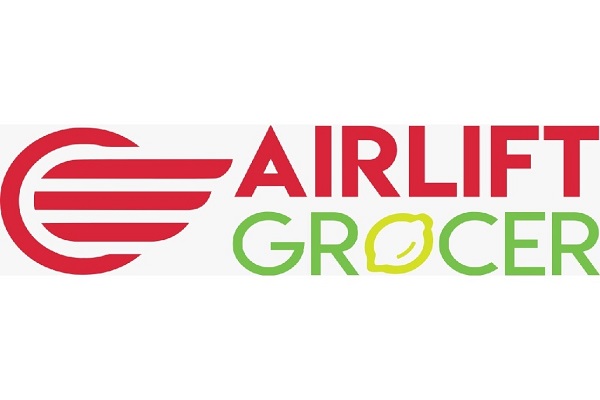 How does the app work
To start shopping for groceries and other items, you must first download the Airlift Express mobile app from either the play store or the app store. After the installation is complete, you have to choose your address, location, and contact number to start browsing through the various categories of Airlift Grocery.
Moreover, the rest of the steps are simple; all you have to do is browse through the available products and add the items you require in your cart. Then, proceed to checkout and choose your payment method, which supports both cash on delivery and digital payments. Your order will be delivered within 30-45 minutes.
Airlift Grocery Warehouse
There are currently three Airlift Grocer warehouses in different areas of Islamabad and Rawalpindi. Airlift Grocery store warehouse and its Head Office can also be found operating in Lahore. Moreover, the Airlift Express, three Airlift Warehouses, and its E-store are located in Karachi. Apart from that, various customers that have used the Airlift Express services for online grocery shopping have left positive reviews.
The payment method for Airlift Grocery stores and apps allow cash on delivery and payments through Debit card or Credit cards, making it easier for those customers that do not have cash on their hands.
Airlift Grocery Features
Users can browse through thousands of international and national brands at affordable prices from the website or the Airlift Grocery app. Every product available through Airlift Express can suit your specific needs and budgets.
Moreover, if your order is above 500 rupees, you can avail the option of free delivery. In addition, the website and mobile app for Airlift Grocery regularly update their promo codes and vouchers to offer special discounts to their customers.
Another key feature of the mobile app is that customers can earn points by referring the app to their friends, families, or colleagues. Thus, they receive free credits and other discount offers on their first order.
They are eligible for a refund or replacement for a particular item, either expired, faulty, incorrect, or missing. Also, the user interface makes it easier for the customers to call for in-app complaints on the product quality. However, complaints are to be made 2 hours before receiving the order for decomposable items and 24 hours for all other items.
Decomposable items include fruits, Vegetables, Eggs, Butter, Meat, Ice cream, etc. Install the Airlift Grocer mobile app now and make your life easier!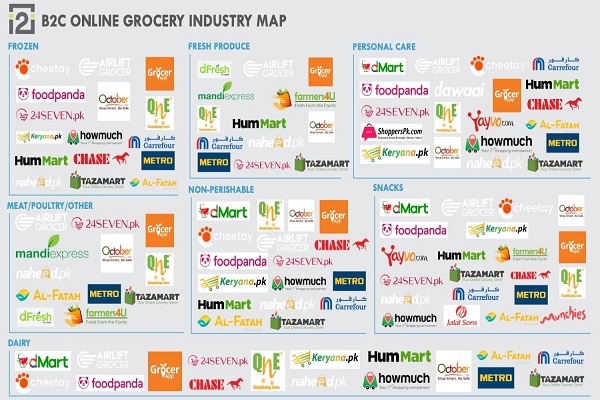 Airlift Grocery Helpline Number
The contact details for Airlift Express grocery store are mentioned below:
Contact Number: 0311-1222806 for urgent queries and complaints
Email Address: [email protected]
Website: https://www.airliftexpress.com/
Working hours: Monday to Sunday from 9:00 AM till 11 PM.
Frequently Asked Questions
Q: Can two orders be placed from the same account in one day?
A: Yes, they can be placed from one account.
Q: Who owns Airlift Grocery Pakistan?
A: The owner, CEO, and Co-founder of Airlift Express is Usman Gul, and the main headquarter is in Lahore, Pakistan.
Q: How can I order Airlift Express?
A: You can download the app or visit their website and create an account. After creating an account, you can browse through multiple categories and place your order at Airlift Express.
Q: Are there any promo codes for Airlift Express?
A: Yes, a few of them are as follows;
Enter the code "Eidi300" For 20% off
"Faysal20" to get 20% off with a Faysal Bank Card, maximum discount offered is 300 PKR and offer is valid till 31st October 2021 and on orders above 500 PKR.
Q: How to check items in the checkout option for Airlift Express?
A: Users can view the checkout option from the cart. Add your address, contact number, and location details before placing your order on Airlift Express.
Q: Can I cancel my Airlift Express order?
A: Users can cancel their Orders within 60 seconds of placing them, and if you have selected "scheduled Delivery," they can be canceled within one hour before the scheduled time slot.
Q: What payment options are available for Airlift Express?
A: The website and the Airlift Express mobile app currently support cash on delivery and digital payments with Credit or Debit cards.
Social Media Handle
https://www.facebook.com/AirliftExpress/