Outfitters Overview
Outfitters brand is a clothing brand established for the lively youngsters of Pakistan who love expressing themselves through the trendiest lifestyle choices, whether they be in music, style, social networking, or technology. Outfitters provide a wide range of products within each category. Its wide collection of accessories, footwear, and fragrances make it a one-stop fashion brand for fulfilling your western-wear closet demands.
The brand always offers the best or trendiest clothing designs through a distinct and adaptable business plan that is ready to evolve with the seasons. A bright, expressive, and vibrant collection results from their ability to quickly adapt to major trends and transform them into trendy outfits. Kamran Khurshid is the owner of Outfitters.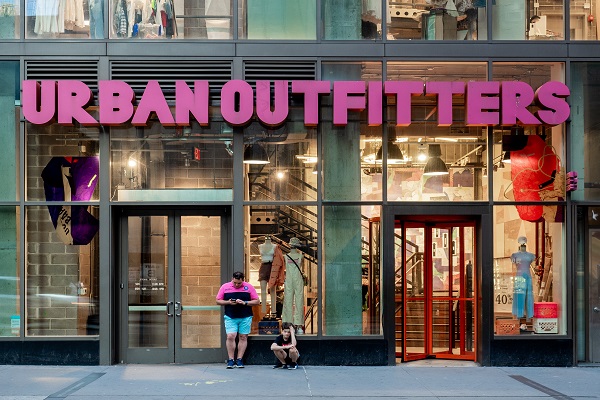 Urban Outfitters
Urban Outfitters is headquartered in Pennsylvania. It caters to young adults with a product mix that includes clothing for men and women, footwear, beauty products, accessories, gear, activewear, and music, particularly cassettes and vinyl records. As of 24th June 2022, there are thirty-one Urban Outfitters stores in the UK.
Outfitters Brand History
Outfitters Brand was established in 2003 and since then Outfitters has successfully established 120+ outlets across twenty cities in Pakistan and also, a rapidly expanding online store. All of these have been skillfully merchandised to serve their customers, helping them to compile a wardrobe that would express their personal fashion sense and personal style.
2004
Outfitters became a multi-city fashion brand.
2005
Launch of the first womenswear line by Outfitters brand.
2008
Outfitters junior line was introduced in 2008.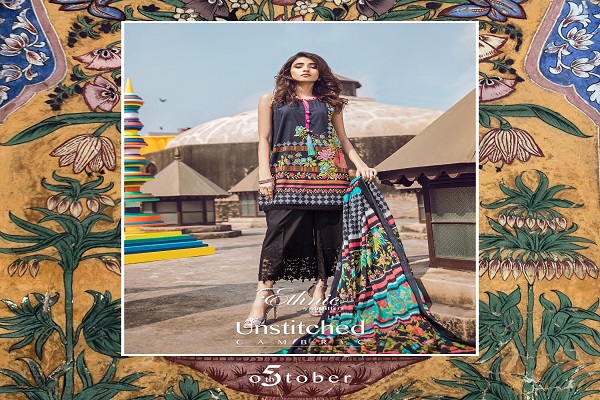 Ethnic by Outfitters
Outfitters brand introduced "Ethnic" in 2013, the eagerly anticipated eastern clothing line that has won countless praises from its devoted clients. Ethnic has made significant progress since 2013 and opened more than 44 outlets across the country, with more on the way. The goal was to spread widely to make fashion reachable in both urban and rural areas.
Bespoke Studio
With Pakistan's 1st Bespoke Studio, Outfitters opened its biggest flagship outlet in 2020 in Lahore.
Values
At outfitters brand, reliability, communication, and regular interaction with their key stakeholders constitute the foundation of their business. Transparency and trust are their key drivers. Their culture places a strong emphasis on the following aspects that foster innovation and promote development and progress in everyone's minds:
Inform-Make transparent and prompt disclosures of information.
Collaborate-Promote active cooperation with stakeholders.
Interact-Identify issues through consistent feedback, and then set all priorities.
Pro-Act-Find and address stakeholder issues before they increase.
Involve-Make sure that each shareholder feels engaged in the progress of the business.
Outfitters Design Philosophy
Their customers are their main motivation. They believe that the latest fashion trends of the highest possible quality should be available to the consumers at a reasonable price. Their design philosophy places a strong emphasis on researching the most recent lifestyle trends and fashion in order to ensure that their collections showcase the best in international fashion while strengthening the identity and style of their community.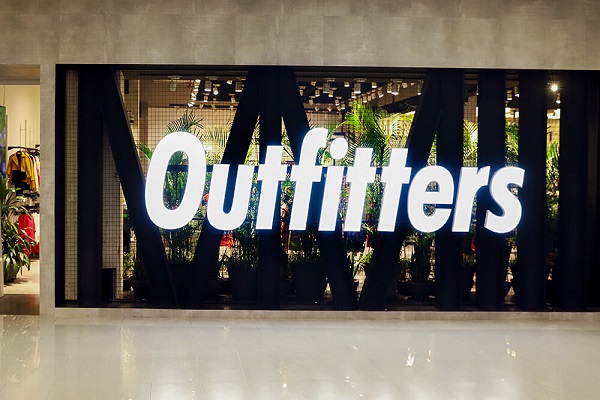 Outfitters Brand Strategy
Outfitters brand is more than simply a store; it's an extension of the company's image. As a result, every element in their stores—including the lighting, layout, images, music, and furniture—has been carefully chosen in order to attract their customers.
Their store strategies are consistently in line with best practices from across the world and continue to be functional from the perspective of the brand and the convenience of the customer.
Outfitters Brand Catalogue
Men
Denim
Trousers
Shirts
Sneakers
Hats
Perfumes
Women
Blouses
Shirts
Jeans
Joggers
Fragrances
Juniors
Girls
T-Shirts
Jumpsuits
Suits
Trousers
Hoodies
Jeans
Sweaters
Jackets and Coats
Fragrances
Boys
Polos
Suits
Shorts
Shirts
Jeans
Shoes
Accessories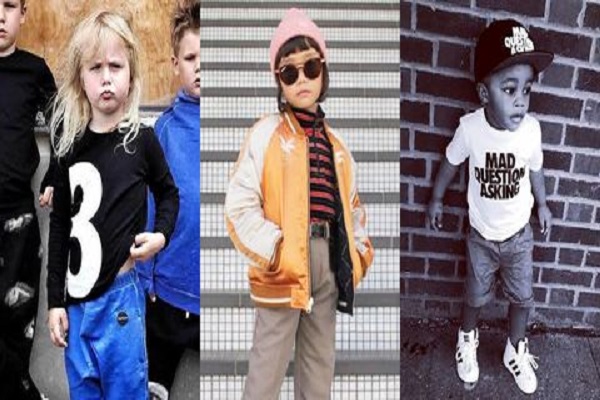 Employee Benefits at Outfitters
Outfitters provide excellent employee benefits to its employees including:
Car allowance
Life Insurance
Medical
Fuel Allowance
Provident Fund
Bonus or Annual Increments
Discount on items from outfitters outlets
Pick & Drop facility for female workers
Outfitters Store Locations
Outfitters brand has its presence in the following cities:
Mardan
Bahawalpur
Taxila
Sialkot
Sargodha
Lahore
Jehlum
Islamabad
Raheem Yar Khan
Multan
Rawalpindi
Hyderabad
Shipping Charges
If your order is for less than 3,000 Rupees, you will be charged PKR 180 as shipping charges. For orders worth more than PKR 3,000, they offer free shipping inside Pakistan.
Payment Methods
The following payment methods are offered by the brand:
VISA
MasterCard
COD
Exchange and Return Policy
Any purchases made from Outfitters may be returned or exchanged within fourteen days of the original purchase date at their physical stores if:
If the article(s) is defective, damaged, or faulty
The article(s) doesn't meet the original specifications or is different from what you really purchased
If a customer wants to lodge a complaint, he/she must contact the brand within three days of receiving the article by calling at +92-42-111-11 6387 or sending an email to [email protected]
If the shipped item is damaged, defected, or faulty, it would be replaced
The brand would process claims after receiving a picture of a defective article via the mail
In some situations, returns and exchanges are not supported. The following are a few examples of such situations:
The exchange request is submitted when the allotted time has passed
The item has been damaged by use
The item has tampered
Price tags, original packing, labels, accessories, and freebies are missing from the package
Outfitters Brand Achievement
At the 2021 Hum Style Awards, Outfitters won the award for the best retail label of the year.
Outfitters Store Timings
The store timings are very convenient for workers as the store remains open from Monday to Friday only from 9:00 AM to 5:30 PM.
Contact Information
Phone # 042-35320572-73
E-mail: [email protected]
Social Media Handles