Samsung Watch Overview
Samsung is currently regarded as a top ten international brand and a leader in the technology sector. This success is owing to its growth in the electronics business. Samsung is dedicated to following a strict worldwide behavior code for all workers as well as local laws & regulations.
It considers ethical management to be a means of fostering trust among its different stakeholders, including clients, shareholders, staff members, local communities, and business partners. Samsung continues to manage its business fairly and transparently, train its staff, and run monitoring systems with the goal of becoming one of the best ethical businesses in the world. Samsung Galaxy watch stores have a presence throughout the world.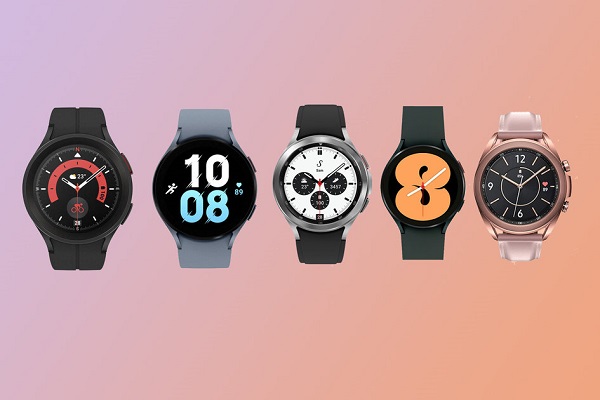 Samsung Watches Versions
There are different versions of Samsung watches and each version is equipped with exciting features. The Samsung Galaxy Watch 5 is currently the best Samsung watch, offering improved performance and battery life in addition to a new sensor that measures the temperature of your skin.
Users of the Samsung Watch 4G can access a 4G connection without requiring a smartphone close by. While out and about, users can stream music, answer calls or texts, or receive notifications even if they leave their phones at home. Samsung gear watch has been discontinued by the company. Samsung smart watch price in Pakistan starts from 28,000.
Samsung Watch Models
Samsung Galaxy watch models are:
1- Galaxy Watch 5
Let's begin with the newest model that contains different notable features. They include:
Health Sensors
It is the latest Samsung watch. There are 3-health sensors in the Samsung watch 5 that are effectively controlled by three in one Samsung Bio-Active sensor. The three sensors installed are:
Bioelectrical Impedance Analysis sensor
Electrical Heart sensor
Optical Heart Rate sensor
Sleep Trackers
The sleep track technology in this watch helps the users to keep a track of their sleep hours, and sleep stages (light, REM, awake, deep) through eight sleep symbols that represent sleep type. Better days result from better nights.
Fitness Tracker
Your watch is keeping track of your routines as well as your steps and calories. It even supports more than ninety exercises and you can easily track it from your Samsung watch.
Fast Charging
The time it takes to charge from 0 percent to 45 percent is roughly 30 minutes.
Durability
This watch is extremely durable with 17 water-resistant, with a front display that is harder and 1.6 times more resistant to scratches owing to top quality Sapphire Crystal.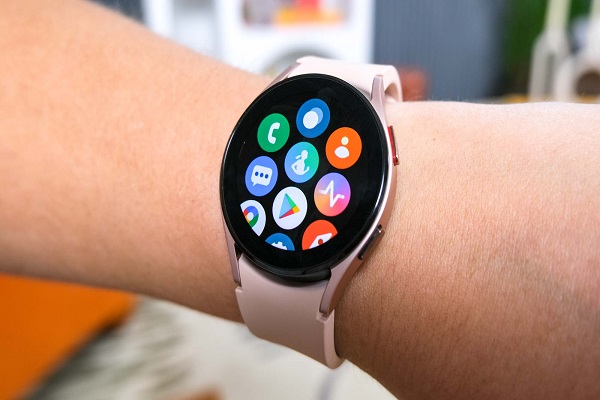 2- Samsung Galaxy Watch 4
It is another commonly purchased model that contains the following attributes.
Sleep Tracker
While you sleep, the sleep tracker recognizes and analyses your various stages of sleep holistically. You can evaluate your snoring patterns and blood oxygen levels owing to improved measurement system options.
Steps Tracker
With this Galaxy Watch 4, take pleasure in each step you walk with your family and friends. Keep track of your steps and engage in friendly competition with your friends via a live message display. Challenges include a point system and commemorative badges to make exercise enjoyable, socially rewarding, and motivating.
Fitness Tracker
This watch conveniently assesses body composition, and you can keep track of your fitness progress. To attain your goals, learn about your body's proportion of skeletal muscle, fat percentage, and body water. The Galaxy Watch features the largest innovation owing to the Samsung Bio-Active Sensor and fastest chip.
Fast Charging
It features a non-removable battery that lasts for 40 hours.
Design
The Samsung Watch 4 has a basic design with a sleek Armor Aluminum metal case. For your daily tasks and workouts, it provides elegant looks and functionality.
3- Samsung Galaxy Watch 5 Pro
The features of the Samsung galaxy watch 5 pro include:
Fitness Tracker
Electrical heart rate, bioelectrical impedance analysis, and optical heart rate are three health sensors that are efficiently controlled by the robust 3-in-1 Bio-active Sensor. To spot abnormal heart rates, keep an eye on your heart rate, monitor your heart health, and keep an eye on your blood pressure.
Sleep Tracker
With the aid of eight animal sleep signs, the upgraded sleep tracking system helps you identify your sleep pattern and build healthy sleeping habits. Additionally, you will receive regular sleep reports, allowing you to rest.
Durability
In the Samsung watch 5 pro, the sapphire crystal has made the front display two times more durable. With Gray Titanium or Black Titanium body casings to withstand major impacts, it even appears unbreakable.
Steps Tracker
Track your calories, steps, and more. Your watch will be able to record your routines and supports more than 90 exercises by detecting physical activity. Check your progress there after that.
4- Samsung Galaxy Watch 4 Classic
The features of the Samsung Galaxy Watch 4 classic are:
Design
Like the spinning bezel and vibrant screen of the Galaxy Watch4 Classic, some designs never go out of style. Your wrist will seem elegant due to its stylish design.
Fitness Tracker
This watch conveniently assesses body composition, and you can keep track of your fitness progress. To attain your goals, learn about your body's proportion of skeletal muscle, fat percentage, and body water. The Galaxy Watch features the largest innovation owing to the Samsung Bio-Active Sensor and fastest chip.
5- Samsung Galaxy Watch 3
The features are:
Design
Choose between the two sizes, 41mm or 45mm. The beautiful design is highlighted in a distinctive revolving bezel for a style that fits around the clock and is offered in premium Mystic Silver, Mystic Bronze, and Mystic Black tones.
Fitness Tracker
The SpO2 levels or the quantity of oxygen in the blood are calculated by Samsung Watch 3 using infrared rays and a red LED. Since physical performance and oxygen saturation are strongly related, you can use this watch to improve your routine.
6- Samsung Galaxy Watch Active 2
The features of this model are:
Workout Tracker
You can put on the Galaxy Watch Active 2 and start working out right away because it tracks your moves. You now have access to seven workouts owing to the addition of swimming to automated tracking, while manual monitoring functions for all the activities for as many as you can track.
Health Tracker
Wear this watch that takes care of both your body and mind. When you're feeling tense, use the device's stress tracker to monitor your stress levels and use the recommended breathing exercises to become relaxed.
Battery Life
With a battery that lasts the entire day, take your Galaxy Watch 2 while going outside. To recharge it at home, simply place it on the small magnetic wireless Samsung watch charger; there is no need for charging connectors or wires.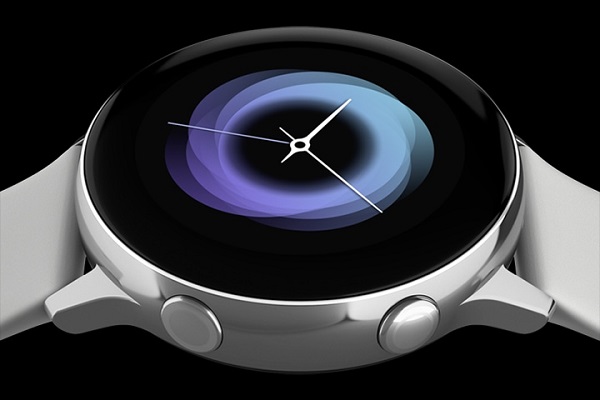 7- Samsung Galaxy Watch Active
The features it has are:
Design
Samsung active watch features a compact, lightweight design. Additionally, it has a selection of chic straps that suit various occasions.
Health Tracker
The built-in heart rate monitor in this watch will immediately inform you if your heart rate is abnormal. Additionally, you can engage in a breathing session to regain your balance and the device can read your stress levels. Compare the stress levels prior to & after breathing.
Sleep Tracker
A watch that keeps watch over you all night. To help you get a complete night's sleep, Galaxy Watch Active records your 4 sleep stages. The next morning, you'll be able to clearly recall how you spent the previous hours.
Samsung Watch 4 Bands
Irrespective of the size or variant of the Samsung Galaxy 4 series you purchase, you can keep the same Samsung watch bands. Different Samsung galaxy watch bands like Metallic bands, silicon bands, and leather bands can be used in the Samsung Watch 40mm, Samsung Watch 42 mm, and Samsung Watch 44mm.
Frequently Asked Questions
How to connect the apple watch to Samsung?
No, it is not possible to connect an apple watch with Samsung.
What is the newest Samsung watch?
Samsung Galaxy Watch 5 is the newest Samsung watch.
How to charge Samsung watch?
Plug the USB adapter into a wall socket after connecting the USB cord to it.  Set the Galaxy Watch on the dock for wireless charging.
How to reset Samsung watch?
Open the Galaxy Wearable application on your phone.
Click on Watch Settings.
Press General.
Choose Reset.
To confirm and begin the reset procedure, tap Reset once again.
Which is the best watch of Samsung?
Samsung Galaxy 5 is the best Samsung watch.
Can I answer calls on the Samsung galaxy watch?
When a call comes in, you can answer it on your Samsung watch by sliding from the left side to the center.
Also, Check
Social Media Handle
https://www.samsung.com/uk/watches/