Mohmand Dam is a newly under construction dam located in district Mohmand at a distance of approximately forty-eight kilometers in the north of Peshawar. The main aim of constructing the Dam is to avoid the problems related to heavy floods in the districts of Charsadda, Mardan, Nowshera, and Peshawar, the electricity shortfall as well as water crises in the country.
It is built on River Swat, which is situated at a distance of five kilometers from the existing Headwork of Munda. The construction of the dam is going to complete in a total of seven years with the expense of approximately 1.9 billion dollars. This article comprises every detail, including the Dam, including Mohmand Dam History.
| Title | Description |
| --- | --- |
| Information | |
| Location: | Located on the Swat River approximately 37 km north of Peshawar |
| Name: | Mohmand Dam |
| Type: | Concrete-Faced Rock-Filled |
| Length: | 2,500 ft (760 m) |
| Height: | 698.82 ft (213.00 m) |
| Gross Storage Capacity: | 1.290 million acre-feet (MAF) |
| Maximum Capacity: | 740 MW |
| Total Command Area: | 17,000 Acres |
| Local Language Name: | مہمنڈ ڈیم |
| Construction Period: | 7 Years |
| Live Storage Capacity: | 0.676 MAF |
| Annual Energy: | 2,862 GWh |
| Execution By: | WAPDA |
| Donor Agency: | Govt. of Pakistan and Agence Francaise de Development (Afd) |

Mohmand Dam Project
Mohmand Dam will contribute to producing 800 MW of electricity. It will also contribute to irrigate 16 thousand acres of land of Peshawar, Nowshera, Sawabi, and Charsadda. The annual advantages include the annual water storage of 5 billion rupees, storage of 2.5 billion units of electricity, 20 billion rupees in power generation as well as the annual flood alleviation of 80 million rupees annually.
Mohmand Dam History
It was 2010 when the flood damaged the maximum land and life ratio in Charsadda, Nowshera, Mardan, Sawabi, and Peshawar. The Supreme Court of Pakistan sent an inquiry commission in 2010 to investigate the cause of the flood, which has damaged an unexpected percentage of property and life. As a result, the commission suggested that the damage of the flood can be reduced by constructing Mohmand Dam in Munda.
In March 2000, the initial plan of the Dam was completed. Therefore the Ministry of Water and Power Pakistan granted a review of the plan to AMZO LLC (An American Firm), which sent a revised plan to the (PPIB) Private Power Infrastructure Board. WAPDA has been assigned by the Ministry of Water and Power to carry out the project's construction through a detailed plan and engineering design.
An amount of 648.5 million rupees were approved by CDWP. The documents of the project tender were received on November 23, 2010. Nine firms submitted Expression of Interest documents, among which five JVs/firms. On July 6, for preparation and a detailed engineering design, financial and technical proposals were invited from shortlisted firms.
Consultants of Mohmand Dam
Three firms, including NK of Japan, SMEC of Australia, and NESPAK-ACE-Bank from Pakistan, were finalized as the consultants of the Mohmand Dam Project. For the very first time in the history of Pakistan, the engineering firm of Pakistan has been awarded a lead role in such a mega hydropower project.
The federal public sector development program of Pakistan will fund 805million dollars for Construction related to canals and irrigation, while the remaining cost of 1.4 billion dollars will be collected from WAPDA, foreign and local bank investments.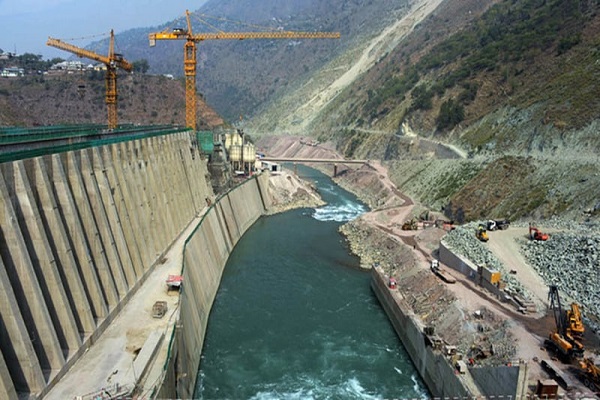 Mohmand Dam Donations
Millions of Pakistani nationals donated a lot by sending an SMS or by directly depositing it in the bank after the appeal of Chief Justice Saqib Nisar, who himself donated one million rupees for Bhasha and Mohmand Dams on July 6, 2018. France also funded sixty-one million Euros for hydro projects, among which one is located in Munda, Mohmand producing 800MW annually, while the other is located in Gilgit, which is producing 35MW hydroelectricity annually.
In April 2017, a detailed engineering design of the Dam was completed, and CDWP approved its PC-ONE on March 19, 2018, while ECNEC approved it on April 26, 2018. In PSDP 2018-19, two billion rupees were allocated for initiating the project after completion of the procedure in 2019.
Mohmand Dam Inauguration
Prime Minister of Pakistan Imran Khan inaugurated the Dam on May 2, 2019, after the completion of financing, planning, and consultancy. The dam is expected to be completed by the year 2024.
Bidding for the project
Abdul Razaq Dawood won the bid for the construction of the Dam on 309 billion rupees. He is considered to be one of the pioneer Pakistani Industrialists and politicians.
Consultancies
A contract agreement worth 10 billion rupees was signed by WAPDA for consultancy services, construction design, management, and supervision with (MDCG) Mohmand Dam Consultants Group. Furthermore, there are seven sub-consultants and six partners in the joint venture containing nine local and four foreign firms.
WAPDA signed a contract with the Chinese joint venture Descon Engineering and (CGGC) China Gezhouba Group for the construction, engineering, and procurement of the project. There are so many other things included in the contract like access to roads, installation of electromechanical equipment, irrigation facilities, canals, hydraulic metal structures, ancillary and dam works, as well as other civil works.
Civil works of the project include project offices, schools, and community centers, accommodation, spillways, mosques, shopping center diversion tunnels, and building roads.
Mohmand Dam Features
The areas of district Mohmand, Bajaur, and others will be used as a reservoir area of the dam.  It will further include a concrete-filled dam with a height of 213 meters and 2,318 meters long, fifteen meters diameter for low-level diversion outlets of the river. The dam will contain 7 gates with a height of 22 meters and a width of 15 meters.
The spillways of the power plant will be designed with an ogee weir with a capacity of 25 thousand and five hundred (Cumecs) cubic meters/second and 5 hundred and forty crest level. Furthermore, the length of the headrace will be 800 meters with 13 meters in diameter. The length of penstock is supposed to be 160 meters having five to ten meters of its diameter.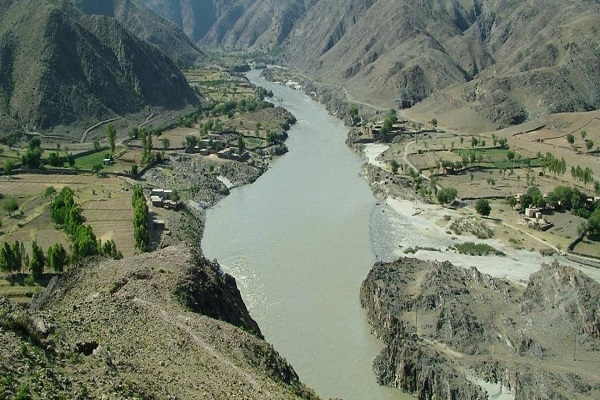 A power plant that is 130 meters long and forty meters wide is connected to four generators, 200MW each. The transmitted output of the power plant is considered to be a 220 kV switchyard.
Social Media Handles
https://www.facebook.com/Mohmand-DAM-1719115658148088/