Mohmand Dam is a newly constructed Dam whose significant role is to resolve the water crisis and electricity shortfall from the country. The total charges for the construction of the Dam are worth 309 billion and it has been completed after almost 7 years.
| Title | Description |
| --- | --- |
| Information | |
| Location: | Located on the Swat River approximately 37 km north of Peshawar |
| Name: | Mohmand Dam |
| Type: | Concrete-Faced Rock-Filled |
| Length: | 2,500 ft (760 m) |
| Height: | 698.82 ft (213.00 m) |
| Gross Storage Capacity: | 1.290 Million acre-feet (MAF) |
| Maximum Capacity: | 740 MW |
| Total Command Area: | 17,000 Acres |
| Local Language Name: | مہمنڈ ڈیم |
| Construction Period: | 7 Years |
| Live Storage Capacity: | 0.676 MAF |
| Annual Energy: | 2,862 GWh |
| Execution By: | WAPDA |
| Donor Agency: | Govt. of Pakistan and Agence Francaise de Development (Afd) |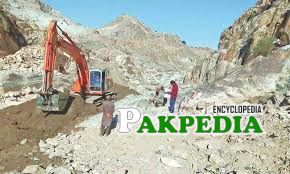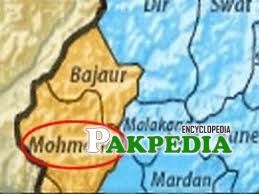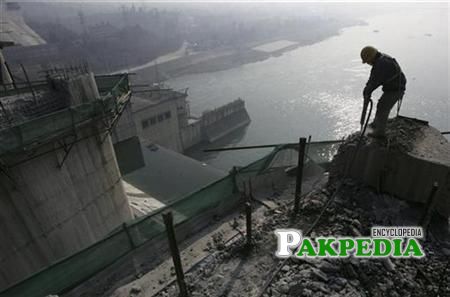 Mohmand Dam Project
Mohmand Dam (800MW) is proposed to be developed crosswise over Swat River at a separation of 5 km from existing Munda Headwork and around 48 km from Peshawar in Mohmand Agency, FATA. It is one of the significant tasks to be attempted by WAPDA after quite a while since dispatching of Tarbela and Mangla Dam. This task won't only contribute 2,862 GWH Mean Annual Energy to the national framework yet additionally supply water to Peshawar City. It will deliver Irrigation Area of 16,737 sections of land to Charsada District and will likewise accommodating for surge control of encompassing zones. Alongside that this task would add to produce an extensive lump of hydropower for taking care of the developing demand for power and lessen reliance on imported energizes alongside the arrangement of occupations openings and inspire of zones. Moreover, this Dam will go safeguard the valuable product i.e. water which will contribute altogether amid the dry season. Keeping in view the significance and importance of the undertaking, FWO has started and chosen to approach for this Nobel cause, in this association offering archives of Mohmand Dam has been submitted on 26th June 2018 with the coordinated effort of Joint endeavor with a global firm.
Planning and Financing of Mohmand Dam
The inceptive viability investigation of the Munda Dam Project was finished in March 2000. In this manner, Pakistan's Ministry of Water and Power granted a survey of the inceptive viability study to an AMZO LLC ( an American Firm) which presented a changed attainability concentrate to the Private Power Infrastructure Board (PPIB). The Ministry of Water and Power reassigned the venture to Pakistan's Water and Power Development Authority (WAPDA) for doing itemized building structure and development of the undertaking. Modified Project Cost (PC-II) adding up to Rs. 648.324 million was endorsed by CDWP subject to accessibility of remote subsidizing. Articulation of Interest (EOI) for shortlisting of advisors for point by point building plan and planning of delicate reports were gotten on 23 November 2010. Nine firms/joint endeavors (JVs) submitted EOI records out of which five firms/JVs were shortlisted and RFP issued to shortlisted firms. Specialized and money related proposition from shortlisted firms for point by point building plan and planning of delicate records were welcomed on 6 July 2011. A consortium of counseling firms involving (I) SMEC(Australia), (ii) NK (Japan) and (iii) NESPAK-ACE-BAK (Pakistan) were finished as the nitty gritty building plan advisors for the undertaking in August 2011.
Donations For Mohmand Dam
A lot of donation had been received for the construction of Mohmand Dam along with Basha Dam over last few months after the Chief Justice Saqib Nisar's appeal. Almost every citizen gave some donation by sending an SMS, Saqib Nisar himself gave 1 million for the Construction of Dams. Other than Pakistan the donations were also received by France approximately 8.5 billion.
Inauguration of Mohmand Dam
A newly constructed Mohmand Dam which was set to be inaugurated on 2nd January 2019 by Prime Minister Imran Khan and Chief Justice Saqib Nisar has been postponed due to some reasons. Mohmand Dam which is constructed to solve the water issues from the country is yet to be inaugurated, however, the final date is not decided yet. 
Abdul Razak Dawood wins the bid for the Construction of Mohmand Dam
A Pakistani politician and Industrialist Abdul Razaq Dawood who is considered as one of the most pioneering industrialists of Pakistan has won the bid for the construction of the Rs309 billion Mohmand Dam. This news has been confirmed by the chairman of the Water and Power Development Authority. However, Mian Javed Latif, the leader of PMLN was also present there and has also expressed his views by saying that "On what basis was this contract awarded? Is this not corruption?" While the PTI's leader Nadeem Afzal Chan uttered that  "Even if the contract awarding process was transparent, Abdul Razak Dawood should issue a clarification."