Muridke City Overview
Muridke is situated in District Sheikhupura and serves as the headquarters of Tehsil Muridke. In terms of population, it is Pakistan's 53rd largest city. At an elevation of 675 feet (205 m), this city is situated on the Grand Trunk Road close to Lahore city.
The distance from Muridke to Lahore is 51.2 km. So, the social and economic life of this city is dependent on Lahore.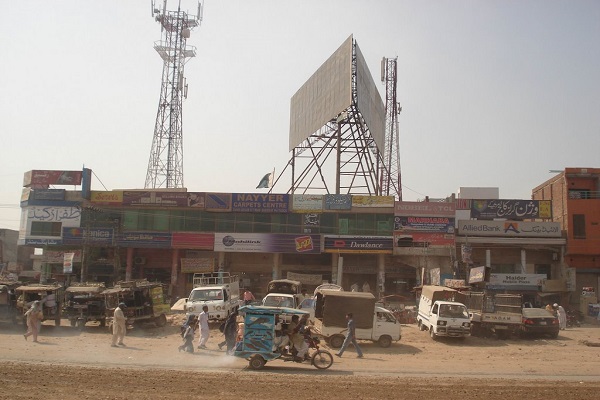 Muridke History
It was given the status of Muridke Tehsil's headquarters in 2005. The head offices of Markaz Ad-Dawa-Wal-Irshad and Lashkar-e-Taiba groups are situated in this city.
Economy 
The land in this city is very fertile and so the people here are involved in agriculture. The famous crops include wheat and rice.
Muridke Postal Code
The postal code of this city is 39000.
Population of City
According to the 2017 consensus, the population of this city is 166,652.
Muridke Weather
There are climatic extremes in the city. April marks the beginning of the summer season, which lasts through October. The hottest months are May & June when daytime temperatures often range from 39 to 45 degrees Celsius. November marks the start of the winter season, which lasts until March.
With the 5-degree Celsius temperature, the month of January is the coldest. The monsoon season begins at the end of June, and for the next two and a half months, the monsoon period alternates with periods of hot weather.
Educational Institutes in the city
Some of the educational institutes located in this city include:
AlSyed Group of Colleges and Short Hand Academy
Aspire College
The Capital School
Winware Institute
Vocational Training Institute
Al-Hamd Academy of Science and Arts
The Knowledge Valley
Sadia Shabeer Girls Academy
Punjab College
Educators Academy
Qila Masitan High School
GGES Tameer-e-Millat School
Noor-ul-Huda Educational School System
Barkat Education Complex-High School
Fast Solutions College
Chand Bagh School
Stars Group of Colleges
List of Hotels
The hotels situated in this city include:
Hotel Ravi View and Restaurant
Fort View Hotel and Restaurant
Hajveri View Hotel
Al-Nazir Hotel and Restaurant
Amer Hotel
Al-Haider Hotel
Popular Picnic Spots
Ghousia Park
Railway Park
Tenki Park
Rana's Forest and Mini-Picnic Point
Kingdom Water Park
Faisal park
Some recreational points near this city include Shalimar Bagh, Lahore Safari Park, Wagah Border, Attari Border Crossing, and Lahore Zoo.
Notable People from Muridke
Saba Nazir-International Cricketer
Iqbal Masih-Child Slave and Activist
Mujahid Jamshaid- International Cricketer
Jaffar Nazir-1st Class Cricketer
Qaiser Abbas- International Cricketer
Imran Nazir– International Cricketer
Bilawal Bhatti– International Cricketer
Frequently Asked Questions
What is Muridke famous for?
The city is famous for its exceptional rice quality.
What is Muridke Zip Code?
39000 is the zip code of this city.