Wapda is a statutory and autonomous body founded under the Federal Government's Administrative Control. The Authority is comprised of a chairperson and three members (Finance, Power, and Water). To fulfil Pakistan's requirements in both hydropower and water sectors to put the country on the development track, WAPDA has decided to build five multi-dimensional dams for water storage during the next three to twelve years.
The construction of these dams wouldn't only address severe water challenge and produce clean and cheap hydroelectricity. These projects wouldn't only be advantageous at the national level, but these would also be beneficial for developing less developed and remote areas of Pakistan where they are situated.
It is striving hard to utilize hydropower and water resources in Pakistan. The idea behind this is to produce clean and affordable electricity that would provide relief to electricity consumers by reducing power tariff. The article contains all the information about it, including Wapda History.
| Title | Description |
| --- | --- |
| Details | |
| Name: | Wapda |
| In Urdu: | واپڈا |
| Full Name: | Water and Power Development Authority |
| In Urdu: | واٹر اینڈ پاور ڈیولپمنٹ اتھارٹی |
| Formed: | 12 February 1958 |
| Type : | Power and Hydrology |
| Traded As: | KSE |
| Jurisdiction: | Federal Government of Pakistan |
| Headquarter: | WAPDA House, Lahore, Pakistan |
| Parent agency : | Ministry of Water and Power |
| Website: | http://www.wapda.gov.pk/ |
| Email: | [email protected] |
| For Switchboard: | +92-42-99202211 |
| For Media Hotline: | +92-42-99202633 |
| For Public Complaints: | 042-99202018, 042-99202211 |
| Fax: | 042-99200287 |
| Email: | [email protected] |
| Online Pension System: | Pension Scheme in 1977 |
| Secretary: | (3) Members |
| Duties of WAPDA: | Distribution of Power, Water Supply, Water logging and Reclamation of Waterlogged, Flood Management & Inland Navigation |

Wapda History
WAPDA (Pakistan Water & Power Development Authority) was founded through the Parliament Act in 1958. In 2007 it was dissociated whereby its Power Wing's functions were renamed as 'Hydel Power Generation & Operation and Maintenance (O&M) of the powerhouses.
After the unbundling of its power wing, its mandate is to develop hydropower and water resources in a well-organized and effective manner.
The Authority
WAPDA was established in 1958 as Semi-Autonomous set up to give and coordinate unified direction to developing the schemes in Power and Water sectors, which were previously dealt with, by respective Irrigation and Electricity Department of Provinces.
Since Oct 2007 its division has been done into 2-distinct bodies, i.e. PEPCO (Pakistan Electric Power Company) and WAPDA. WAPDA deals with hydropower and water development while PEPCO deals with generating, billing, distribution, and thermal power transmission. 
Responsibilities
WAPDA is entirely responsible for developing the Water Sector and Hydel Power Projects. 

PEPCO is entirely autonomous in its functions and manages all matters of 4-Generation Companies (GENCOs), NTDC (National Transmission Dispatch Company) and, corporatized nine Distribution Companies (DISCOs). All these entities perform their tasks under an autonomous board of Directors (Some directors and chairpersons belong to private sectors).

The administration of these companies is independent. The finance department is also autonomous, which restructures balance sheets by setting equity position to a minimum twenty per cent, needed to meet prudential regulations, and assist financing from the commercial sector. 

The LLTA (Loan Liability Transfer Agreements) have been made with Corporate Entities & loan transfer execution is complete.

Ministry of Water and Power notified 'NEPRA' approved Tariff for every Distribution Company replacing uniform WAPDA Tariff. 

Corporate Entities and WAPDA signed Local Agreements including Operation Development Agreement, Business Transfer Agreements, Business Supplementary Agreement, Fuel Supply Agreement, and Energy Supply Agreement to ease commercial operations.

Regulatory instruments such as Distribution Codes, Grid Code, Standard of Performance for Transmission Companies & Distribution Firms were drafted & approved from www.nepra.org.pk 

in 2007. 

CPPA is founded under NTDC coverage for the payments from corporatized nine corporation companies (DISCOs) to IPPS, NTDC and GENCOs.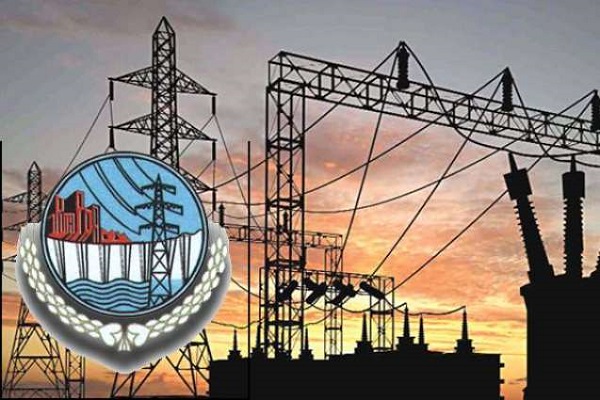 Wapda Duties
The duties include investigation, planning, and execution of schemes for these fields:
Inland Navigation

Flood Management

Water Supply, Drainage, and Irrigation

Production, Distribution & Transmission of the Power

Prevention of the Water Logging and Saline and Waterlogged Land's Reclamation
The Authority consists of a Chairperson and 3-members working via a secretary.
Wapda Authority
Lieutenant Gen Muzamil Hussein-Chairperson

Mr Javaid Akhter Lateef-Member (Water)

Javaid Akhtar-Member (Power)

Mr Naveed Asghar-Member (Finance)
Departments
Water Wing
The wing is responsible for designing, planning, and implementing Water Resources-Development Projects in hydropower, drainage, and irrigation sectors. Water Wing also operates and maintains Inter-Provincial significant surface projects water, including large dams.
Power Wing
Power Wing was divided into fifteen companies, i.e. Four GENCOs, Ten DISCOs, and Fifteen Companies, with independent management. The role of WAPDA is limited now to Operation & Maintenance of running Hydel Power-Stations along with the development of Hydro-Electric Power Stations and Water Resources. Power Wing's present mandate is: 
Operation and Maintenance of the Hydel Power-StationRedevelopment of the Existing and Old Hydel Power-Stations/Technical Supervision of E&M Works of all New Projects

Training activities
Finance Wing
Finance Wing deals with all accounting, financial, and budgetary matters, exclusively funds and financing management for projects of WAPDA. DGF (B and C), GMF (P), and GMF (W) perform these functions, respectively. The Finance Wing performs the following functions:
Budgeting & Management Information System

Internal Audit

Accounts and Financial Reporting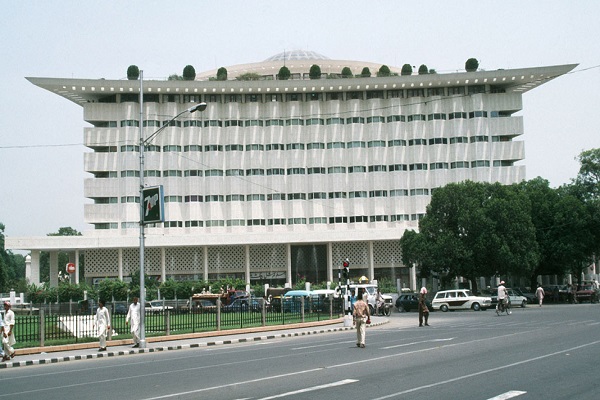 Wapda Projects
Hydro Power

Water Sector

Hydropower Development in Pakistan

Pakistan Irrigation System

Indus Irrigation System
Corporate Social Responsibility
WAPDA Healthcare
It is striving diligently to take care of its workers and their families' social needs and requirements. Most important facility among these facilities is Health facility because a mentally satisfied and healthy employee is a vital asset and backbone of any successful organization.
The Health care Center's Motto is 'Cure with Care' and provides efficient and effective healthcare services via its network of dispensaries and hospitals in several parts of Pakistan. These services and facilities provided to employees and workers of several associated units of Pakistan Water & Power Development Authority including NTDC, GENCO's and DISCO's.  
More than Eighty-Three Thousand, Five-Hundred and Thirty-Four registered employees including widows, retired, and in-service avail the facilities and services provided at Forty-one health units of WAPDA. 
Objectives of Health Care
A Patient Friendly Healthcare Center

Improve the standard of health services available to patients

Educate healthcare team for a brighter future

To provide efficient, effective and patient-responsive healthcare services including Rehabilitative, Therapeutic, Diagnostic, and Preventive, to Employees and their families, Pensioners, Client Organizations, and Widows.
Services
Fortified Dispensaries

Hospitals

Basic Dispensaries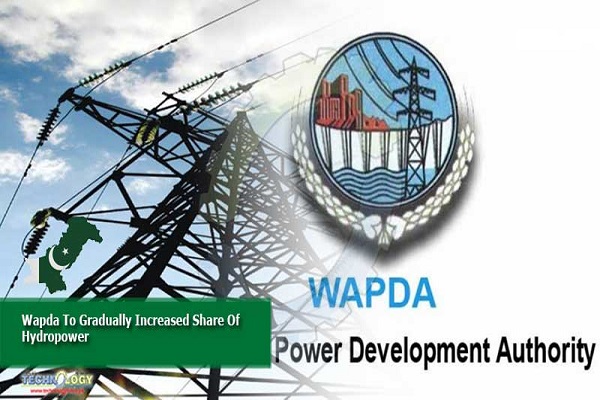 Education
Realizing its CSR (Corporate Social Responsibility), it offers education to children of WAPDA or Non-WAPDA employees. The main aim of education is to increase students' thirst for education and teach them fundamental moral values like brotherhood, love for humanity, and togetherness, to make them useful citizens.
Training 
Employees need continuous training to serve efficiently. The training is made competitive to choose the right man for the right job. The engineers, staff, and officers trained at these training organizations:
WAPDA Administrative Staff-College in Islamabad

Hydel Training-Center Mangla

WAPDA Engineering Academy in Faisalabad
Sports Board
This sports board was founded in 1960 to promote sports activities to uplift National Sports. Equal opportunities are provided to men and women and all Pakistani areas. It takes part in Thirty-Eight National-Sports disciplines and ranked top-slot winner in Thirty-Four discipline.
After DE bundling of generation, there are fifteen WAPDA sports units, transmission & distribution from WAPDA, i.e., IESCO, PESCO, LESCO, GEPCO, MEPCO, FESCO, QESCO, HESCO, GENCOs, NTDC, TESCO, Water Wing, Hydel Formations, and Head Office.
Social Media Handles