Pakistan Water and Power Development Authority (WAPDA) was established through an Act of Parliament in 1958. It is an autonomous and statutory body under the administrative control of the Federal Government. The Authority consists of a Chairman and three Members (Water, Power and Finance). Wapda was unbundled in the year 2007 whereby the functions of its Power wing were redefined as Hydel Power Generation and Operation & Maintenance (O&M) of power houses. Following unbundling of its power wing, WAPDA's mandate is now development of water and hydropower resources in an efficient manner.In order to meet the requirements of the country in both water and hydropower sectors with an ultimate object to put Pakistan on the track of development, WAPDA has planned to construct five multi-dimensional water storage dams during the next 3-12 years. The building of these dams will not only help address acute water challenge but also produce cheap and clean hydroelectricity. These projects will not only be beneficial at the national level but will also be instrumental for development of remote and less developed regions of the country where they are located. In line with its mandate. [1] Pakistan Water and Power 
| Title | Description |
| --- | --- |
| Details | |
| Name: | Wapda |
| In Urdu: | واپڈا |
| Full Name: | Water and Power Development Authority |
| In Urdu: | واٹر اینڈ پاور ڈیولپمنٹ اتھارٹی |
| Formed: | 12 February 1958 |
| Type : | Power and Hydrology |
| Traded As: | KSE |
| Jurisdiction: | Federal Government of Pakistan |
| Headquarter: | WAPDA House, Lahore, Pakistan |
| Parent agency : | Ministry of Water and Power |
| Website: | http://www.wapda.gov.pk/ |
| Email: | webinfo@wapda.gov.pk |
| For Switchboard: | +92-42-99202211 |
| For Media Hotline: | +92-42-99202633 |
| For Public Complaints: | 042-99202018, 042-99202211 |
| Fax: | 042-99200287 |
| Email: | wapdapcrm@gmail.com |
| Online Pension System: | Pension Scheme in 1977 |
| Secretary: | (3) Members |
| Duties of WAPDA: | Distribution of Power, Water Supply, Water logging and Reclamation of Waterlogged, Flood Management & Inland Navigation |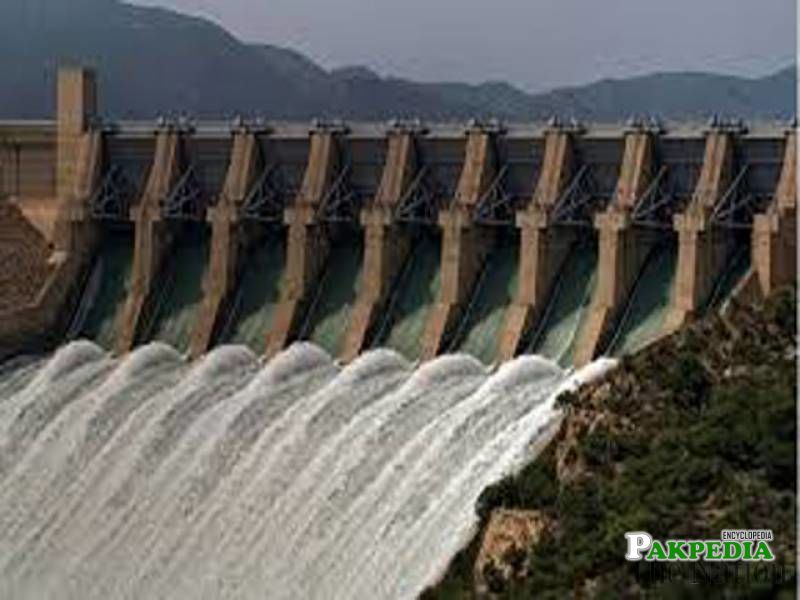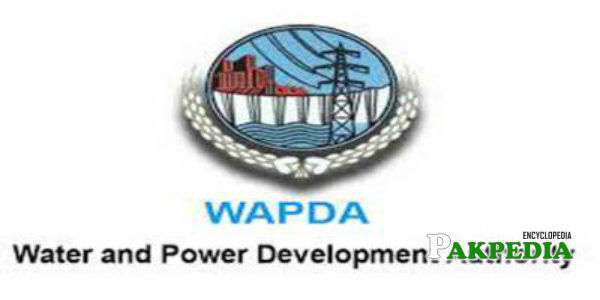 Details
History
At the time of independence, Pakistan inherited 60MW of power generation capability for a population of 31.5 million, yielding 4.5 units per capita consumption. Twelve years later, when WAPDA was created in 1959, the generation capacity had increased to 119 MW. By that time country had entered the phase of development, which required a dependable and solid infrastructure, electricity being its most significant part. The task of power developement was undertaken by WAPDA for executing a number of hydel and thermal generation projects, a matching transmission network and a distribution system, which could sustain the load of rapidly increasing demand of electricity.[2] History –  History 
Effects of WAPDAs
The effects of WAPDA's professional approach to find the solution to multifarious problems did not take long to show. After first five years of its operation by 1964-65, the electricity generation capability rose to 636 MW from 119 in 1959, and power generation to about 2,500 MKWH from 781 MKWH. Number of consumers in 1959 to 688 thousand in 1965. As many as 609 villages had electricity supplied to them by 1959, increasing to 1882 in 1965. The rapid progress witnessed a new life to the social, technical and economic structures of the country, mechanized agriculture started, industrialization picked up and general living standards improved.The task of accelerating the pace of power development picked up speed and by 1970, in another five years the generating capability rose from 636 MW to 1331 MW with installation of a number of thermal and hydel power units. In the year 1980 the system capacity touched 3000 MW which rapidly rose to over 7000 MW in 1990-91. Now the total generation capacity from WAPDA's own hydel and thermal sources after completion of Chashma Hydro Power Plant plus generation from independent power procedures stands at 15764 MW.
The Authority
WAPDA, the Pakistan Water and Power Development Authority, was created in 1958 as a Semi-Autonomous Body for the purpose of coordinating and giving a unified direction to the development of schemes in Water and Power Sectors, which were previously being dealt with, by the respective Electricity and Irrigation Department of the Provinces. Since October 2007, WAPDA has been bifurcated into two distinct entities i.e. WAPDA and Pakistan Electric Power Company (PEPCO). WAPDA is responsible for water and hydropower development whereas PEPCO is vested with the responsibility of thermal power generation, transmission, distribution and billing.[3] The Authority –  The Authority 
WAPDA is now fully responsible for the development of Hydel Power and Water Sector Projects.
PEPCO has been fully empowered and is responsible for the management of all the affairs of corporatized nine Distribution Companies (DISCOs), four Generation Companies (GENCOs) and a National Transmission Dispatch Company (NTDC). These companies are working under independent Board of Directors (Chairman and some Directors are from Private Sectors).
The Companies are administratively autonomous and leading to financial autonomy by restructuring their balance sheets by bringing their equity position to at least 20 percent, required to meet the prudential regulations and to facilitate financing from commercial sector (approved by ECC).
The Loan Liability Transfer Agreements (LLTA) have been signed with Corporate Entities and execution of loan transfer is complete.
All Entities have the physical possessions of all their operational assets.
On 24th Feb. 2007 Ministry of Water & Power notified NEPRAapproved Tariff for all Distribution Companies replacing unified WAPDA Tariff.
Legal Agreements such as Business Transfer Agreements, Operation Development Agreement, Energy Supply Agreement, Business Supplementary Agreement and Fuel Supply Agreement etc. were executed between WAPDA and Corporate Entities to facilitate commercial operations.
Regulatory instruments like Grid Code, Distribution Codes, Performance Standard for Distribution Companies and Transmission Companies were drafted and got approved from (www.nepra.org.pk) in 2007.
All major lenders gave their consent for transfer of their loan from WAPDA to Corporate Entities, thus 326 loan assumption agreement were signed amongst respective Companies, WAPDA and EAD (Economic Affairs Division) GOP.
CPPA is established under the coverage of NTDC for payments from DISCOs to IPPs, GENCOs and NTDC. Ultimately, it will function independently under Federal Govt. and all forthcoming IPPs will be under CPPA.
WAPDA As An Organization
Water Wing
Water Wing of WAPDA is responsible for planning, designing and execution of Water Resources Development Projects in the sector of irrigation, drainage and hydropower. Inter-provincial major surface water projects including large dams are also operated and maintained by Water Wing, WAPDA.
Indus Basin Projects (5 Barrages, 8 inter-river Link Canals (1965 – 70), Mangla (1967) and Tarbela Dam (1976) have been completed by WAPDA Water Wing, and are contributing towards national economy. Water Wing is also carrying out IBP consequential works of Mangla Watershed Management Project, Chashma Barrage and C.J. Link Canal. Eighteen (18) million acres of land have been reclaimed from waterlogging & salinity in four provinces. More than 15,000 tube wells were installed and 12,000 km of surface drains and 13,000 km of pipe drains have been constructed in the waterlogged areas. These projects have enhanced cropping intensity from 70 % to more than 110 % in about 16 million acres of land. All these projects had already been handed over to respective provinces over the last decade.
Power Wing
At the inception of WAPDA during the year 1958, there was only 112 MW Hydel installed capacity. After establishing WAPDA, first major Hydropower Project completed by WAPDA was Warsak Hydroelectric Power Station (160 MW) in 1961 which doubled the Installed Capacity of WAPDA. Prior to re-structuring completed in 2007, WAPDA established other generation source in addition to Hydro such as Steam / Gas Turbines, Combined Cycle & Coal.
Besides Electricity Generation, WAPDA established very large Network of Transmission & Distribution prior to re-structuring (2007) including 51,425 Km High Voltage (HV) and Extra High Voltage (EHV) Transmission Line, 705 Grid Stations, More than 187,648 km 11 KV High Tension (HT) and Low Tension (LT) Lines and
Electrification of more than 136,000 villages.
Finance Wing
Finance Wing of WAPDA headed by Member Finance, is responsible for all budgetary, financial and accounting matters, exclusively the financing and funds management for Wapda Projects. These functions are wing wise performed by GMF (W), GMF (P) and DGF (B&C) respectively. The financial matters of all three Wings are technically under overall control of Member Finance like preparation of PSDP budget proposals for Water and Power projects, financing of these projects both from local and international monitory & capital markets.
Administration
Admn & Services Division is headed by General Manager (HRD) and is responsible for Human Resource Management, provison of General Services to employees and Social/Welfare/CSR activities including Sports.
Admn & Services Division performs these functions through the following Directorates:-
HR & Admn Directorate
Services Directorate
Career Management Directorate
Security Directorate
Environmental Initiatives
The WAPDA Environment Cell (WEC) was created in 1987 to address environmental footprints of WAPDA Water Sector Development Projects, such as
To carry out Environmental Impact Assessment (EIA) and Initial Environmental Examination (IEE) of Hydropower Projects.
To implement Environmental Management Plans (EMP) according to EIA.
To monitor the Environmental & Social parameters during feasibility, design, construction and operation phase of the projects.
To help WAPDA Authorities to facilitate in environmental auditing.
To evaluate and comment on the environmental reports prepared by consultants and other agencies.
WEC is providing continuous support to all the WAPDA formations on various environmental aspects of the Hydropower Projects (HPP) during Feasibility Studies, Detailed Engineering Design, Construction and Operation phases. Among a bonanza of accomplished assignments and present undertakings, following environmental initiatives are selected to ensure a peep for desirous to have a glimpse of our strives.
Education in WAPDA
Conscious of its corporate social responsibility, WAPDA is providing education to WAPDA/Non-WAPDA students. Since majority of the students belong to lower strata of society in economic and social terms, the fees are quite nominal. The primary aim focus and objective of education is to inculcate in the students not only the thirst for academics but also the basic values of life for example love of humanity, brotherhood, togetherness etc. so that they may become useful members of the society.
Wapda Online Pension System
Welcome to Wapda Online Pension System (WOPS).Since the introduction of Pension Scheme in 1977, WAPDA Pension Directorate is dealing cases of Pension of Employees of WAPDA. This office issues PPOs to the designated Pension disbursing offices and arranges funds from GM Finance of concerned wing for providing adequate funds to Pension disbursing offices for retired employees of respective Wing. The Directorate is always strive to serve  with esteemed services to facilitate the ex-employees and their families in most easy and beneficial way. The aim of Wapda Online Pension System (WOPS) is to serve the Pensioners with efficient and utmost manners without trouble and delays with their cases. The Functions of Pension Directoreate are as follows:
In the light of WAPDA Pension rules, scrutiny of pension claims of all the retired and families of deceased WAPDA employees, received from formations of all three wings of WAPDA.
Disbursed (new cases) commutation, gratuity and monthly pension and issuing Pension Payment Order (PPO) to the designated Pension Disbursing offices.
Revision of the pension due to change in pay, length of service etc and to convert the retiring pension into family pension on the death of a pensioner
Arrange reimbursement of funds from the Power, Water and Coordination Wings of WAPDA.
Releasing funds to the designated pension disbursing offices on account of commutation/gratuity and monthly pension for payment to the retired employees/widows.
Fixing imprest limits and checking of monthly imprest accounts of pension payments received from the disbursing offices to recoup the same. The imprest equal to four times of monthly requirement of pension expenditure is fixed.
Maintenance of books of accounts of pension disbursements and preparing funds receipts and expenditure statements for Power, Water and Coordination Wings of WAPDA.
Ministry Of Water And Power
In country like Pakistan, where agriculture continues to form the major portion of national economy and increasing importance is laid upon industrial development, the need for optimum development of Water and Power resources cannot be over-emphasized.