Asif Saeed Khosa is the former Chief Justice of Pakistan, the son of former Municipal Board chairman, Sardar Faiz Khan Khosa. His brother Sardar Tariq Khan served as the IG of Baluchistan. He was the 26th Chief Justice of Pakistan and served the Supreme Court of Pakistan from January 18, 2019, to December 20, 2019.
Furthermore, he also remained a senior justice of the Supreme Court. Khosa was among the judicial bench involved in the historical judicial decisions of removing Syed Yousaf Raza Gillani and Nawaz Sharif from the position of President of Pakistan.
In addition to that, he was also involved in sentencing the former military dictator, General Pervaiz Musharraf, to death which was abolished due to certain appeals. This article summarizes all the information about him, including Asif Saeed Khosa Biography.
| Title | Description |
| --- | --- |
| Personal | |
| Name: | Asif Saeed Khosa |
| Full Name: | Asif Saeed Khan Khosa |
| Famous As: | 26th Chief Justice of Pakistan |
| Nationality: | Pakistani |
| Education: | LL.M |
| Alma Mater: | University of Cambridge |
| Religion: | Islam |
| Profession: | Senior Justice of Supreme Court |
| Born | |
| Date: | 21st December 1954 |
| Place: | Dera Gazi Khan Punjab Pakistan |
| Family | |
| Ethnicity: | Khan |
| Spouse: | Married |
| Children: | 2 Daughters |
| Siblings : | Nasir Mehmood Khosa and Tariq Mehmood Khosa |
| Relatives: | Justice Naseem Hasan Shah |

Asif Saeed Khosa Biography
Khosa was born into Sardar Faiz Mohammad Khan, Khosa's family, a companion of Mohammad Ali Jinnah. He was a sincere Pakistani jurist who made many important decisions throughout his career. He remained the Chief Justice of the Pakistan Supreme Court in 2019 for 10 months.
He also served Pakistan Supreme Court as a senior judge and remained a judge of the judicial bench who took the historical decisions of removing the former prime minister of Pakistan, Syed Yousaf Raza Gillani. Moreover, he also took the decision of sentencing Musharraf to death which was abolished later.
Khosa Date of Birth
Asif Saeed Khosa was born on December 21, 1954, in Dera Ghazi Khan.
Education of Khosa
In 1969, he passed matric exams from the board of Multan while making 5th position in the board. He passed his intermediate exams from Lahore's Government College University while securing 1st position in the board of Lahore.
Furthermore, he did Bachelor in Arts (BA) from Government College University, Lahore, while securing the first position on the Lahore board. In 1973, he was awarded a national scholarship and graduated in English Literature from the University of Punjab. During his graduation, he was inspired by Naeem Siddique and Syed Abul Aala Maududi.
Moreover, he was interested in Law, for which he traveled to London and graduated in Law (LLM) from Cambridge College, London, in the year 1978. He was invited to the Bar at Lincoln Inn, London, on July 26, 1979. In addition to that, Khoso was awarded the degree of barrister by Lincoln's in.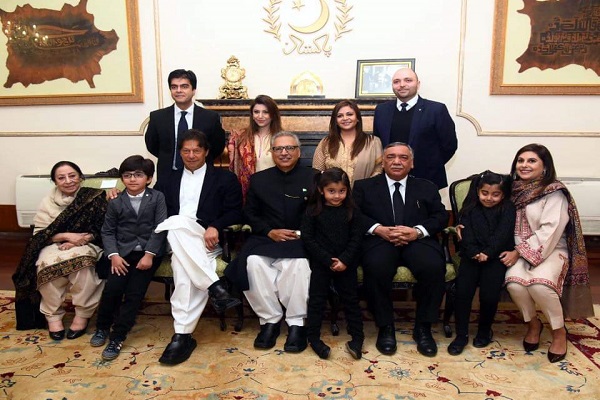 Asif Saeed Khosa Family
His grandfather Naseem Hassan Shah was the former Chief Justice of Pakistan and the former Federal Secretary. Khosa is the son of Sardar Faiz Khan Khosa, who was among the companions of Mohammad Ali Jinnah. He has a brother, Tariq Mehmood Khosa, who remained DG of the Federal Investigation Agency (FIA).
Nasir Mehmood Khosa is his brother who served Pakistan Administrative Service as a 22-grade officer. He remained as an Executive Director of World Bank till 2017. Furthermore, he served as a Chief Secretary of Baluchistan in 2010 and Punjab in 2010.
Furthermore, his sister is a famous figure in politics who is married to Shehbaz Sharif, brother of Nawaz Sharif.
Religion
He is a Muslim and belongs to a Baloch Khosa Muslim tribe of Balochistan.
Career
Initial Career
He started his career as an advocate in 1979 when he was appointed to the High Court of Lahore. In September 1985, he was appointed as an advocate of Pakistan's Supreme Court. During his career, he solved thousand of cases, including criminal, service, and civil, election law, and revenue in the Supreme Court of Pakistan.
Judge of Lahore High Court
Khosa became a judge of High Court, Lahore, in 1998, followed by the martial law imposed by Musharraf in 2007. The constitution was suspended, and a new bench of judges was formed. All of the judges were invited to retake the oath, but Khosa, along with other senior members, refused to retake the oath, which resulted in their suspension from the job.
In 2008, the Lawyers' Movement was started for reappointing the suspended judges who were succeeded, and Khosa was reappointed as justice of the High Court. Furthermore, he was among the bench of seven justices who heard a court of contempt against former Prime Minister Syed Yousuf Raza Gillani, who was removed from holding the office.
Panama Case
Moreover, Asif Saeed Khosa was the head of the bench of Lahore High Court, who led the Panama Case against former Prime Minister Nawaz Sharif. He and Justice Gulzar suspended Nawaz Sharif from holding the office of Prime Minister of Pakistan due to his illegal investment and money laundering case. Khosa was considered to be loyal among all of the members of the bench.
Academic Career
Asif Saeed Khosa served a number of educational institutions while holding many different positions. He has functioned as a lecturer in many educational institutions, law colleges, and universities which include the following.
Bahauddin Zakariya University
University Law College
Civil Services Academy, Lahore
National Police Academy, Islamabad
National Institute of Public Administration
Staff Training Institute of Services and Administration
Training Course for Civil Judges
LUMS (Lahore University of Management Sciences)
KLR (Key Law Reports – Chief Editor)
Rhodes Scholarship Selection Committee
Board of Management of Punjab Judicial Academy, Lahore
SAARCLAW
Board of Director of Common Wealth Judicial Education Institute
Furthermore, he remained a judge and was involved in many other programs, including the Judge of Information Technology and Court Automation Wing (ITCAW) as well as the administrative judge of session court.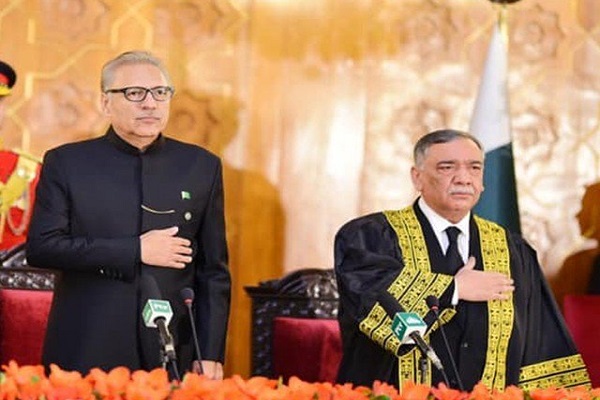 Asif Saeed Khosa Publication
He has written a number of books on law, the constitution, and many other related fields. He was also involved in attending a number of seminars throughout the world. His publications include the following.
The Constitution of Pakistan 1973         1989
Heeding the Constitution                        1995
Constitutional Apologues                        1997
Chief Reporter KRL                                  1998
Judging with Passion                               2008
Breaking New Ground                             In Process
Social Media Handle
His social media account include
https://www.facebook.com/AsifSaeedKhanKhosaUnOfficial/