Charsadda is a town and headquarters of Charsadda District, in the Khyber Pakhtunkhwa province of Pakistan.[1] Government – Archived It lies about 29 kilometres (18 mi) from the provincial capital of Peshawar at an altitude of 276 metres (906 ft) and .[2] Falling Rain – Genomics The total area of Charsadda District measures about 996 square Km. The district is geographically organized into two primary parts: Hashtnagar (Pashto: Ashnaghar) and Do Aaba (Pashto: Duava). The city hosts the ruins of what was once the ancient Gandharan capital city of Pushkalavati (meaning Lotus City in Sanskrit), and home of the Sanskrit grammarian .[3] pak – htunkhwa.com
| Title | Description |
| --- | --- |
| Information | |
| Location: | Pakistan |
| City Council: | Government of KPK |
| Type: | Town and headquarters of Charsadda District |
| Local Language Name: | چارسده |
| Province: | Khyber Pakhtunkhwa |
| Coordinates : | 34°09″N 71'44″E |
| District: | Charsadda District |
| Region: | KPK |
| Language | |
| Official Language: | Urdu |
| Native Language: | Hindko,Potohari |
| Other Languages: | Urdu,Hindko,Potohari,English |
| Government | |
| Government Type: | Government of KPK |
| Area | |
| Total Area: | 996 km2 (385 sq mi) |
| Population | |
| Density: | 1,026/km2 (2,660/sq mi) |
| Total Population: | 1,626,000 |
| Time zone | |
| Time zone: | PST (UTC+5) |
| Codes | |
| Postal code: | 24420 |
| Dialing code: | 0525-0921 |
| Vehicle registration: | Three letters beginning with C and random four numbers |
Details
History
The earliest archaeological deposits recovered at Charsadda are dated to ca. 1400 BCE, constituting a series of post holes in association with ceramic sherds and ash. Subsequent periods indicate that more permanent structures were built at Charsadda, including stone-lined pits. Between the 14th century BCE and the 6th century BCE, when an Achaemenid presence is represented at the site (see below), the inhabitants of Charsadda developed an iron-working industry and used ceramics that are typical for this period in the Vale of Peshawar, Swat and Dir.[4] www – dawn.com The later history of Charsadda can be traced back to the 6th century BCE. It was the capital of Gandhara from the 6th century BCE to the 2nd century CE. The ancient name of Charsadda was Pushkalavati. It was the administrative centre of the Gandhara kingdom. Many invaders have ruled over this region during different times of history. These include the Persians, Alexander the Great's Greeks, the Mauryas, the Greco-Bactrians, the Indo-Greeks, the Indo-Scythians, the Indo-Parthians, the Kushans, the Huns, the Turks, the Guptas.Charsadda is contiguous to the town of Prang; and these two places were identified by Alexander Cunningham with the ancient Pushkal'vati, capital of the region at the time of Alexander's invasion, and transliterated as Peukelaus or Peukelaotis by the Greek historians. Its chieftain (Astes), according to Arrian, was killed in defence of one of his strongholds after a prolonged siege by Hephaistion. Ptolemy fixes its site upon the eastern bank of the Suastene or Swat. In the seventh century CE Hiuen Tsiang visited the city, which he describes as being 100 li (16 miles) north-east of Peshawar. A stupa, erected over the spot where Buddha made an alms-offering of his eyes, formed the great attraction for the Buddhist pilgrim and his co-religionists. The city, however, had even then been abandoned as a political capital in favour of Purushapura, Parash'wara, or Peshawar.[5] Ch?rsadda Town Imperial
Location

The district lies between 34-03′ and 34-38′ north latitudes and 71-28′ and 71-53′ east longitudes. Charsadda is located in the west of the Khyber Pakhtunkhwa and is bounded by Malakand District to the north, Mardan district to the east, Nowshera and Peshawar districts to the south and the Mohmand Agency of the Federally Administered Tribal Areas to the west. The district covers an area of 996 square kilometers.The population counted in the 1998 census was 1,022,000, of which19% were urban.[6] PCO 1998 – p. 25 The predominant language is Pashto, spoken natively by 99.4% of the population.[7] PCO 1998 – p. 29
Rivers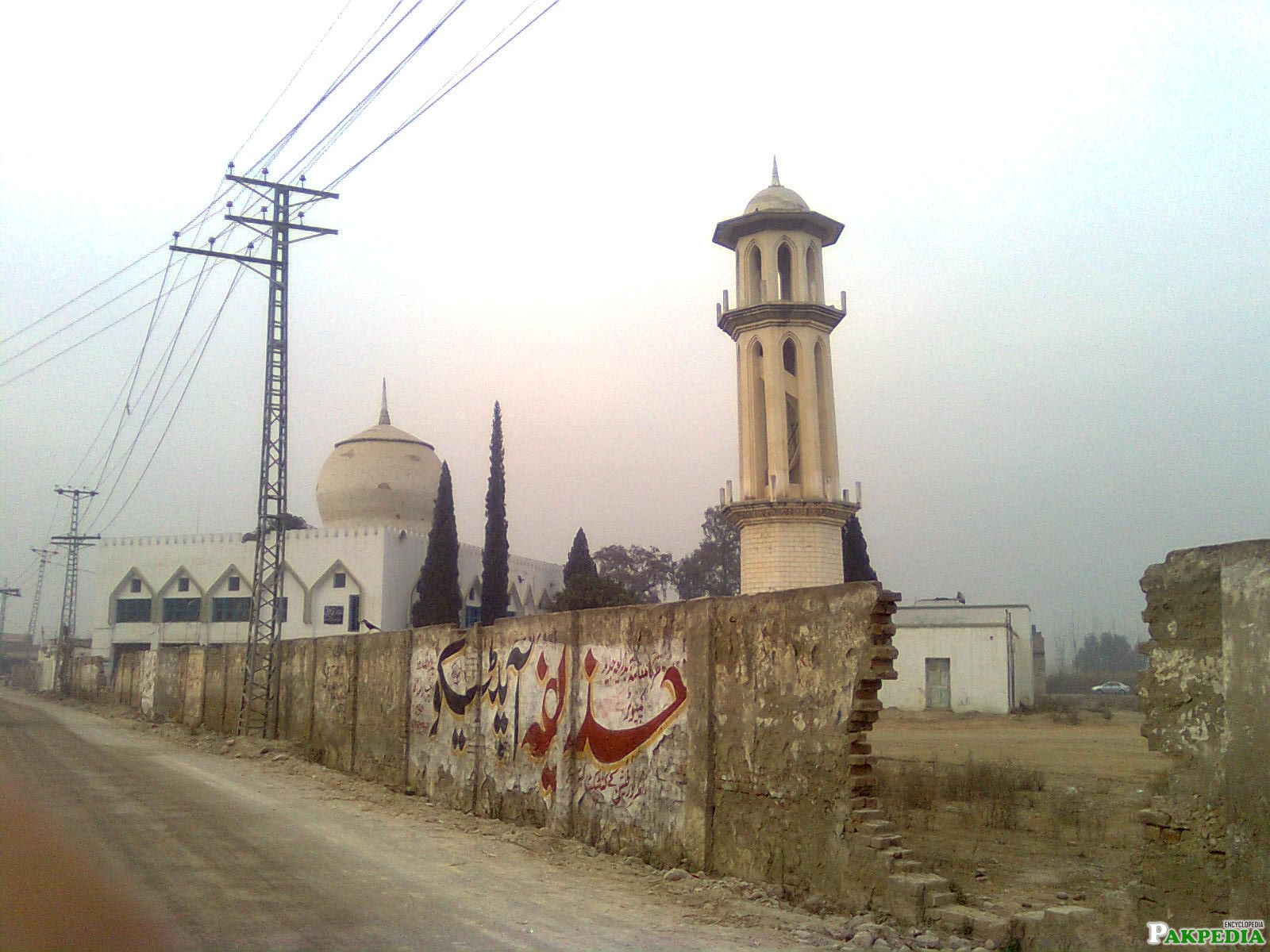 There are three rivers flowing in Charsadda and these are the main source of irrigation for Charsadda.The three rivers then merge and join the Indus River.he total length of the river is 3,180 km (1,980 mi) which makes it one of the longest rivers in Asia. Originating in the western part of Tibet in the vicinity of Mount Kailash and Lake Manasarovar, the river runs a course through Ladakh, Gilgit-Baltistan, and Khyber Pakhtunkhwa, and then flows along the entire length of Punjab to merge into the Arabian Sea near the city of Thatta in Sindh. It is the longest river of Pakistan.
River Jindi
Kabul River
Swat River
Transportation
F-16, Alizeh Tower Mardan Road Farooq Azam Chowk 
Population of District Charsadda Census 2017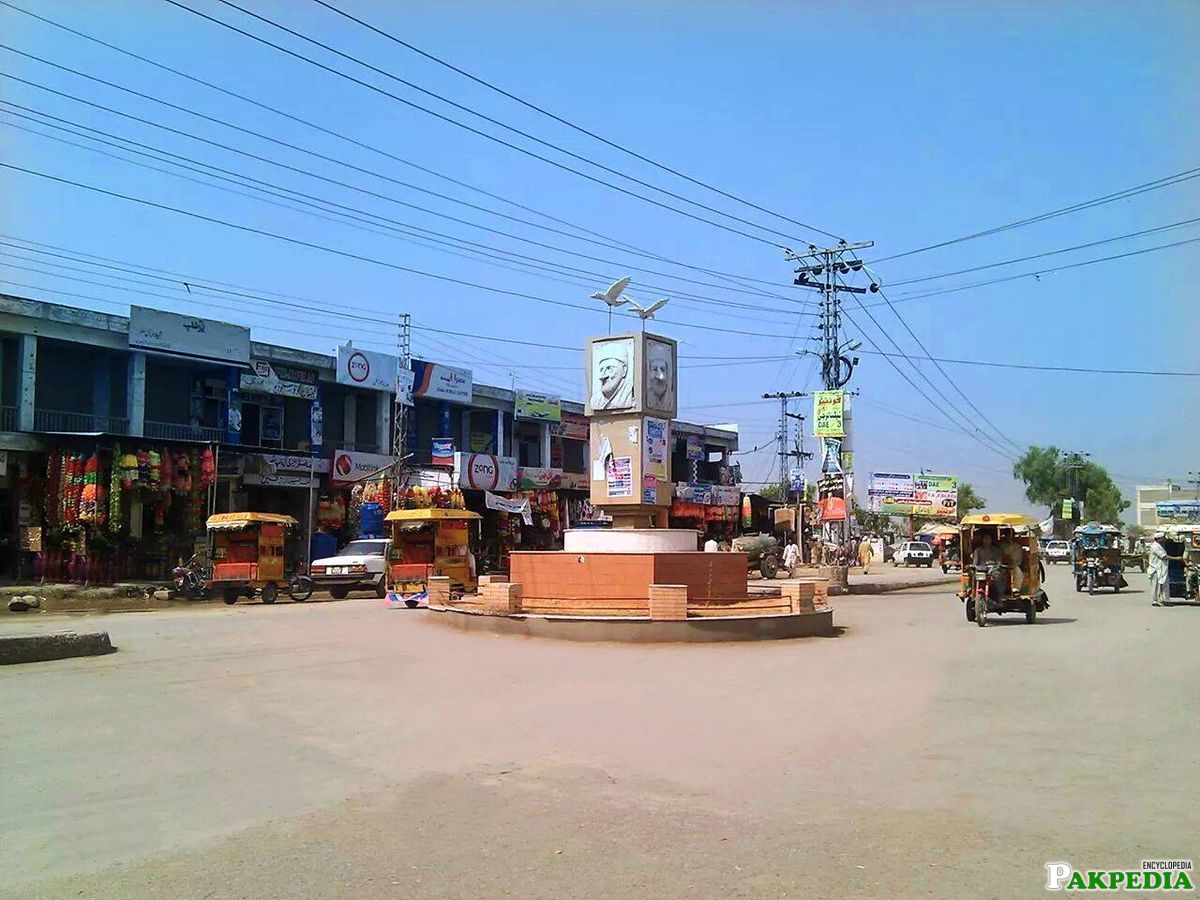 | | | | |
| --- | --- | --- | --- |
|  – | Rural | Urban | Total |
| Population | 1346023 | 270175 | 1616198 |
| Male | 681659 | 138861 | 820520 |
| Female | 664355 | 131302 | 795657 |
| Transgender | 9 | 12 | 21 |
| Household | 183437 | 37621 | 221058 |
 
Administration
The district is administratively subdivided into two tehsils which contained a total of 46 Union Councils:
Charsadda : 34
Tangi: 12
Tribes khels
In charsadda 80% population belongs to muhammadzai tribe then they are divided into subtribes which are locally called "khel" .These subtribes(khels) are enjoying the status of khans. These subtribes (khels) are basically pure khans families in charsadda as compared to other khan families. In addition there exists numerous syed families amongst whom mainly are Kakakhel Mians/Syeds who are descendants of Sheikh Rehamkar Hazrat Kaka Sahib the most revered Pir/Spiritual Figure of the entire Pashtun belt including Pukhtoonkwha and Afghanistan. These Mians/Syeds enjoy special respect and status among pashtuns due to their righteous nature and pious ancestry. They are also big land lords having most prime lands in Charsadda and neighbouring districts.[8]  Tribes 
Main Khans Families in Charsadda
Parich Khails They are the most influential and top most Khan family in Charsadda. They are in the village of Utmanzai, Mera Utmanzai and Khanmahi. The Khans of Qazi Khel are from Parich Khails, as rajar and prang have enmity, a brother from the family was asked to stay in the area between them for peace. He was provided with the same amount of land he had left behind in his original village. The PARICH KHAILS are the desendants oF Haji Muhammad Akram khan, He lived in Khanmahi.
Kanan khel They are in the village of Rajjar and Mera Rajjar but some of these family members are in Sardehri(Wardaga) village this family is also the only top most khan family in Rajjar and Mera Rajjar
Bati khel They are in the village of Umarzai and Mera Umarzai some of the famous personalities of bati khel are Ismail khan(Famous celebrity Ismail khan from "Ismail and Junaid band", Liaqut khan (D.I.G police), Zafarullah khan (Ex IGP motorway)
Muhammad Zai Khaas Residing in the village of Rajjar, they are the major Khan family in the surroundings and comprise one of the most documented figures of the village. Descendants of a son of Muhammad Zai, who was renamed Muhammad Khan Tal Muhammad Zai, they are, therefore, named Muhammad Zai Khaas. The notables are Haji Yarqand Khan, Muhammad Salim Khan(late), a famous business-man who resided in Calcutta besides others.
Ghani Khel this family is locally called as Ani khel they are in the village of prang and mera prang. This is the only top most khan family in the prang and Mera prang The family is named as Ghani khel by the family elder name "Ghani khan". He was the son of "Saffar khan".The Notables of Ghani Khel are Haji Attaullah Khan,Hamid Jan khan,Azim Khan,Barrister wisal Khan,Arshid khan etc.
Khwazi khel They are known for education in charsadda. They are also in Utmanzai and Mera Utmanzai The Khwazi Khel of Mera Utmanzai are the descendants of Khawas Khan,they reside in the Mera Utmanzai (shaheedan) sarfaraz keli, Utmanzai, Azeem khan pul (named after late AZEEM KHAN KHAN fo late DSP(r) HAJI MUHAMMAD YOUSAF KHAN), Munaf khan kaly (named after MUNAF KHAN fo AZEEM KHAN KHAN).Sarfaraz khan keli elder is haji qaiser khan.
Shamozai, Sultan khel belong to Sultan Muhammad Khan. Famous personalities are Saddar Sarfaraz khan (late) is a president of Khudi Khidmatgar Tanzeem before Abdul Gaffar khan(Bacha khan),Nawab Shanawaz khan(late),Qazi Muhammad khan(salar sab)tha first president of all Muslim league, Ameer khesro khan (late) EX-MPA,Tila Muhammad Khan (late)Chief engr in PWD,Abdullah jan khan EX- MD Wapda, Haji Muhammad Yaqoob khan (late) Cherman MC Utmanzai,Haji saad ullah khan (late) is also a member o khudi khidmat gar tanzeem and a great business man,Hidayat ullah khan (jano khan)president of Distt Bar Association charsadda, Haji Farman ali khan EX-Distt Naib Nazimalla Charsadda, Barrister Arshad Abdullah jan khan (Manister of Law and parliamentary affairs and human rights),They are another prominent tribe of village Utmanzai and are also living in Mera Utmanzai. Important personalities of this tribe are Gen Imranullah Khan, ex Governor Baluchistan, Farukh syar khan (late), a renowned politician, Jaliya Khan (late), poet and author and Shaheen Khan who lives in Marwandai adjacent to utmanzai.
Daulet khel, these khel live in tangi barazai and banda namoe, this is one of the sub tribe of Muhammad zai, the family elder name is daulet khan, after them ghulam muhi ud din has 4 sons, kamal ud khan, jalal ud khan advocate, siraj ud khan, and shams ud din khan, kamal ud din khan was the elder of the family, he has five sons amjad kamal khan, capt hamid kamal khan, docter tariq kamal khan, khalid kamal khan and mustafa kamal khan.
Shabas khel They are in the village of Mera Umarzai. The Shahbas khel of Umarzai are the descendants of Muhammad Umar khan (Umerzai),they reside in the Zarbab ghari. Some of the famous personalities are Khalid Khan Umerzai & Muhammad Jan Khan Umerzai.
Hassan Khel They living near Prang and the Post graduate college Charsadda There are four Primary schools for boys and girls and one high school name Govt High School Babra.it is at the edge of the famous grave yard of charsadda. The peoples are mostly the sons of hassan baba they very noble and peaceful people, mostly people are educated and govt employee. Hassan kel is the only khel left which has its own old Combine Hujra and Mosque. This Hujra was rebuild by the son of Haji Kashmir Khan (Late)Mr. Tariq Aman who is a teacher by profession. There are more than 600 houses.
Piran khel, they are living in umerzai, tarangzai and utmanzai. They belong from syed cost, and Hajji sahab tarangzai (fazle-al-wahid) is one of the famous personality during British period in subcontinent.(reference book is baresagheer ke tehreky azadi ka aik azeem mujahid)written by Aziz Javeed.
Provincial Assembly by six MPAs
| Constituency | MPA | Party |
| --- | --- | --- |
| PF-17 (Charsada-1) | Fazle Shakoor Khan (nisata) | Awami National Party |
| PF-18 (Charsada-2) | Barrister Arshad Abdullah | Awami National Party |
| PF-19 (Charsada-3) | Shakeel Bashir Umerzai | Awami National Party |
| PF-20 (Charsada-4) | Aftab Ahmad Sherpao | Pakistan Peoples Party (Sherpao) |
| PF-21 (Charsada-5) | Sikandar Hayat Khan Sherpao | Pakistan Peoples Party (Sherpao) |
| PF-22 (Charsadda-6) | Mohammad Ali Khan | Pakistan Peoples Party (Sherpao) |