Gwadar Airport is an international airport located in city of Gwadar in the province of Balochistan, Pakistan. Airport is situated 14 km north of the city. The airport provides both International & Domestic flights. It is a big airport in Balochistan. The Airport works on a flight schedule basis. Gwadar is a local economic hub. Gwadar airport has been awarded International status when two weekly international flights from Karachi-Gwadar-Muscat were started.
Four narrow body aircraft can park at one time and every type of aircraft can land here.
There is one domestic and one International lounge, one CIP/VIP lounge for first-class passengers is constructed. [1] Gawadar International Airport Brief Summary
(IATA: GWD, ICAO: OPGD)
| Title | Description |
| --- | --- |
| Information | |
| Location: | GAWADAR |
| Name: | Gwadar International Airport |
| In Urdu: | گوادر بین الاقوامی ہوائی اڈا |
| Nickname: | GIA |
| Type: | Public |
| Address: | Airport Rd, Gawadar |
| Code: | GWD |
| Operator: | Pakistan Civil Aviation Authority |
| Local Language Name: | English, Urdu, pashto |
| Terminal building : | Established in 1984 |
| VIP Lounge : | Established in 2008 |
| Serves: | Gwadar, Balochistan, Pakistan |
| Coordinates : | N 25° 13′ 59.91″ |
| Latitude: | N 25° 13′ 59.91 |
| Longitude: | E 62° 19′ 46.18 |
| Elevation: | 36′ |
| Longest Runway: | 5000′ |
| Magnetic Variance: | E 1.0° |
| Fuel Type: | No fuel is available. |
| Oxygen: | Oxygen facilities are unavailable. |
| Repair Facility: | Repair facilities are unavailable |
| Landing Fee: | There is a landing fee. |
| Jet Start Unit: | A starting unit is not available at the airport. |
| Precision Approach: | Availability is Unknown. |
| Beacon Light: | A beacon light is not available. |
| Customs Facilities: | Customs are available without restriction |
| Usage Type: | Airport/Heliport is open to the public. |
| Time Zone Conversion: | -5:00=UTC |
| Daylight Savings: | Airport observes daylight savings time |
| Change Notices Available: | none |
| Flights Connected: | Gwadar to Karachi, Turbat, Quetta, Peshawar, Islamabad, Lahore, Dubai, Qatar, Kuwait City, Riyadh, Tehran, Mashhad, Bahrain and Muscat |
| Website: | http://www.caapakistan.com.pk/timeline/gawadar/timeline-gawadar.aspx |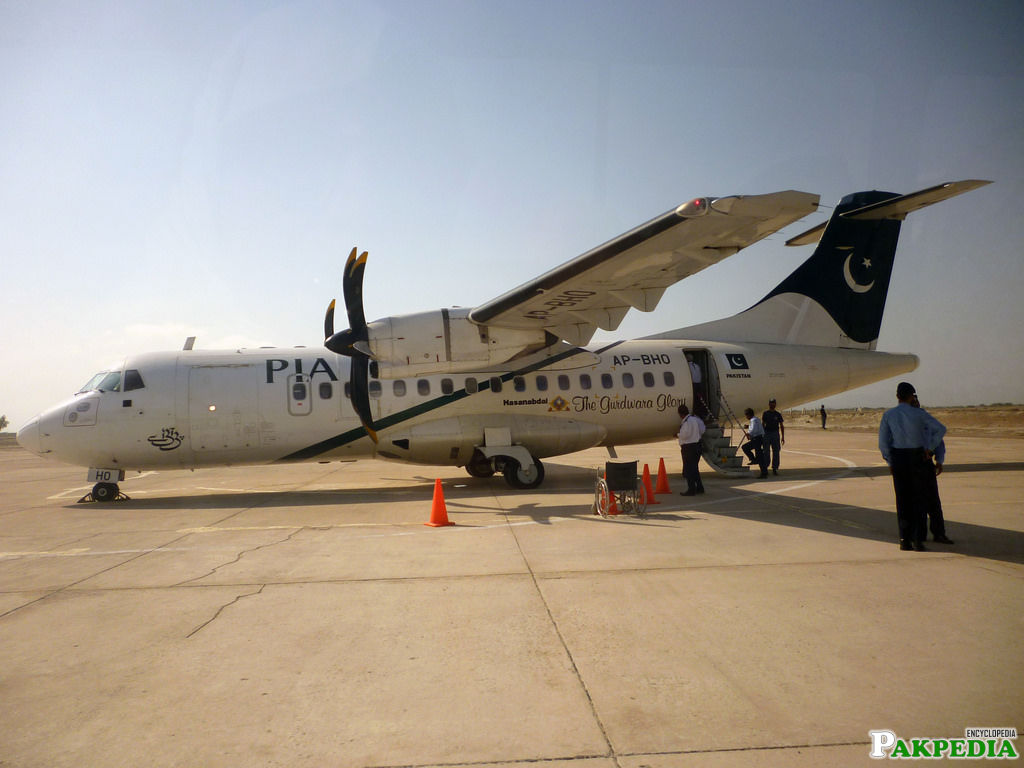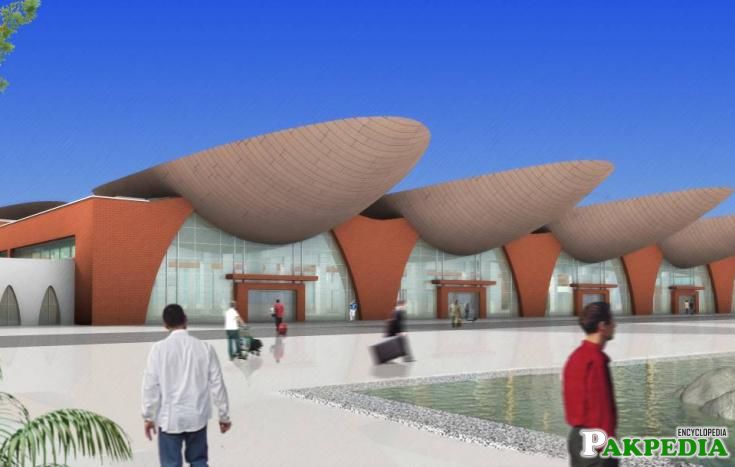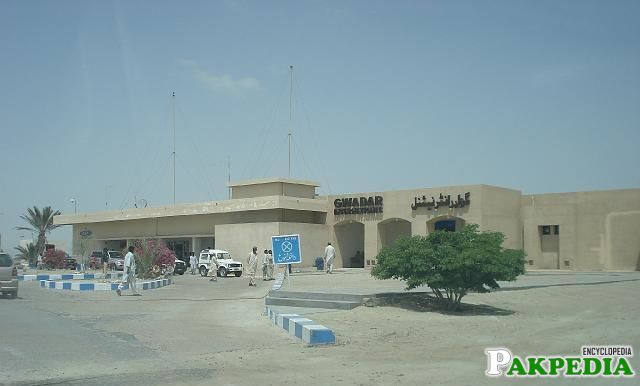 History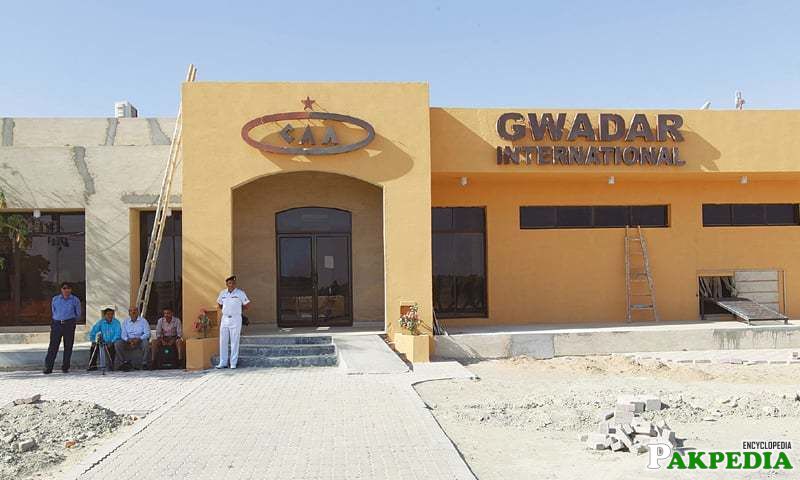 The area of Gwadar was bought by Government of Pakistan from  Muscat's Sultan in 1958. Air operations started in 1966. Gwadar airport has been awarded International status when two weekly international flights from Karachi-Gwadar-Muscat were started.
Terminal building was established in 1984 and in 2008 the new Departure/VIP Lounge were established.
It is a large airport in Balochistan, Pakistan, as it works to provide services to Gwadar.
The main airline flying out of the airport is Pakistan International Airline (PIA) which links Gwadar to other main cities of Pakistan as well as outside of Pakistan. Many other airlines had just started their flights to Gwadar and currently they are working efficiently with good performance. These airlines are Oman Air and Airblue.
Airport Constructed by chinese
Gwadar International Airport, which will be capable of handling the largest of passenger planes including the Airbus A380 Boeing jet, is being constructed at a cost of US$ 260 million at Gwadar, Balochistan province. The amount for the airport is a full grant from the Chinese government, the Parliamentary Committee on China-Pakistan Economic Corridor (CPEC) was informed in its recently held meeting here.
Additionally, the Chinese government has given a grant of $ 10 million dollars for building the Pakistan-China Vocational and Technical Training Institute aimed at helping local population of Gwadar getting skills and employment. The Chairman, Gwadar Port Authority also informed the committee that the water problem of Gwadar was being sorted out with the construction of Sawad dam where water would be provided to Gwadar through a 83 km pipeline and the water shortage of Gwadar would be resolved in that manner.
A briefing was also given on the various financial incentives being provided to potential investors in the Special Economic Zone of Gwadar as a result of which there was growing interest among investors both in Pakistan and abroad for investment in the Special Economic Zone. With these new incentives, the Gwadar port is also being activated and three new ships will arrive from China this month, bringing construction material.
Regarding the provision
Regarding the provision of electricity for Gwadar, the committee was informed that as a result of an agreement with an Iranian company, an additional 100 MW of electricity would be available for Gwadar by the end of 2017. Chairman of the Parliamentary Committee Senator Mushahid Hussain said that the Parliamentary Committee in its working was guided by three key principles namely consensus through consultation with all political parties and provinces, transparency in projects and decision making and inclusive development, with a focus on implementation in letter and spirit of the decisions taken at All-Parties Conference held at the Prime Minister's House on May 28, 2015.
Among these decisions, building of Western route on priority basis was agreed unanimously by all leaders and political parties, plus the rapid development of Gwadar port while ensuring that the rights of the citizens of Gwadar are fully protected. The chairman NHA briefed the committee in detail regarding the progress being made on the Western route which he said would be completed by August 2018. Work on it was already underway at different segments and this would initially be a modern 4-lane highway which would eventually be upgraded into a 6-lane motorway, for which planning was underway.
Allocations have already been made and construction is underway on the fast track for the construction of the Western route which, the Chairman, NHA underlined would be completed a year earlier than the Eastern route since priority was being accorded to the Western route in accordance with the decision of All Parties Conference of May 28, 2015 as well as the directive of the Prime Minister issued in January 2016 on constructing the Western route on priority. The Committee directed the Ministry of Planning and Development to prepare a projection of requirement for electricity for Gwadar and Balochistan as a whole. [3] Gawadar Airport Construction
Chinese Team Visit
The delegation will inspect the site to eventually begin work on the airport, according to the Director General of the Gwadar Development Authority, Dr Sajjad Hussain Baloch. The construction of the airport would be "completed by the end of this year", he added.
In February last year, Gwadar port was handed over to the Chinese Overseas Port Holding Company to make it operational. The agreement on the 40-year lease on the project includes construction of an international airport and a four-lane road on the main arterial road of Gwadar.
About 700 metres of construction work on the 50km seafront Gwadar port has been done, according to the Chairman of the Gwadar Port Authority (GPA), Dostain Khan Jamaldini. Of the 50km seafront master plan area, GPA has been able to arrange a seafront of around 21km which is assigned to the port operator (China) for port development on Build Operate and Transfer basis under a 40-year concession. He says that so far "the port consists of 706 metres long multi-purpose terminal and a service berth with a roll-on / roll-off facility." Simply put, only "0.7 per cent of work on the port has been done since its inception in 2006". [4] Chinese Team Visit
Despite having an excellent line-up of plans for the port on paper, the infrastructural work on ground is less visible. At the same time, the northern part of the port, making up to 29km of seafront, has not yet been acquired. Officials associated with the project say that apart from six basic policies needed to run the port — such as making Gwadar a special economic zone, introducing labour policies, logistics, ship services and port and industrial development planning among others — water and electricity shortage remains the biggest hurdle in beginning the project on a strong footing. [5] Gawadar Airport Visit by chinese team
Work on Gawadar Airport
Gwadar airport to cater to the needs of Gwadar deep sea port as part of the China Pakistan Economic Corridor (CPEC) would be an airport of international standards capable of handling the largest of passenger planes, including the A380 Boeing Jet.
It is a large airport in Balochistan, as it operates to cater mainly to the population of Gwadar.
Pakistan International Airlines, the main airline flying out of the airport, connects Gwadar to Karachi, Turbat and Muscat.
Other airlines had launched their flights to Gwadar but had to suspend these due to poor performance.
These included Oman Air, which flew to Muscat using ATR 42 aircraft, and Airblue, which started twice daily flights to Karachi through its joint venture partner JS Air.
Pakistan anticipates Gwadar becoming a regional economic hub and, in preparation for this, has issued a directive for the development of New Gwadar International Airport.
For this purpose, the CAA has earmarked 3000 acres (12 km²) of land 26km northeast of the existing airport. The new airport will be given international status and operate under the open skies policy. In the meantime, there are plans at the existing airport to further facilitate the movement of wide-bodied aircraft.
Pakistan handed hundreds of acres of land over to China for development of a special economic zone in the port of Gwadar, part of a $46 billion project giving Beijing greater access to the Middle East, Africa and Europe.
The provincial government in Balochistan, country's poorest, handed over about 2,300 acres swathe of tax-exempt land that Beijing will develop under a 43-year lease.
The rest of the land will be handed over under the agreement with the public China Overseas Port Holding Company
Gwadar will be connected to Khunjrab through multiple routes as port will serve different markets and destinations.
Gwadar- Quetta link of western route would be completed by December 2016. Located at the crossroads of West, Central and South Asia, the Middle East and China, Pakistan can become an energy and trade corridor that connects the fast-emerging economics in the region.
This will be achieved through CPEC by building transnational roads, railways, and oil and gas pipelines that crisscross Pakistan's industrial heartland and egress from ports like Karachi and Gwadar. [6]Gawadar Airport Construction