Pakistan Air Force is considered to be the world's most advanced air force with 65 thousand full-time personnel including three thousand pilots, ten thousand reservists and 961 aircraft. The headquarters of the Pakistan Air Force is situated in Islamabad, the capital of Pakistan.
British rulers left after dividing the Indian subcontinent into two states, Pakistan and India in 1947. Military assets were not divided equally between the two new merged states. Pakistan was given less military equipment and aircraft. Despite the fact, that India was not willing to accept the official status of Pakistan and denied the Royal Pakistan Air Force.
Pakistan was given only sixteen aircraft which was nothing but the only scrap. This article contains all the information about the Air force, including Pakistan Air Force History.
| Title | Description |
| --- | --- |
| Details | |
| Abbreviation: | Pakistan Armed Forces |
| Motto: | قوم کے لیے فخر کی علامت |
| Founded: | 14 August 1947 |
| Website: | http://www.paf.gov.pk/ |
| Role: | Air force |
| Size : | 65,000 full-time personnel (including 3,000 pilots) 10,000 reservists 961 aircraft |
| Part of : | Pakistan Armed Forces |
| Nickname(s) : | PAF |
| Local Language Name: | پاکستان ایئر فورس |
| Agency overview | |
| Headquarters: | Islamabad, Pakistan |
| Operational Structure | |
| Anniversaries : | Air Force Day: September 7 |
| Engagements : | Indo-Pakistani War of 1947, 1965 Rann of Kutch Skirmishes, Indo-Pakistani War of 1965, Six-Day War, Indo-Pakistani War of 1971, Yom Kippur War, Soviet war in Afghanistan, 1999 Kargil Conflict, 2001–02 India–Pakistan standoff, War in North-West Pakistan |
| Chief of Air Staff : | Air Chief Marshal Sohail Aman |
| Notable Commanders : | Air Chief Marshal Anwar Shamim, Air Marshal Nur Khan |
| Aircraft flown Attack : | Mirage 5 |
| Electronic warfare : | Falcon DA-20, Saab 2000 Erieye, ZDK-03 (AEW) |
| Fighter : | F-16A/B/C/D, JF-17 , F-7P/PG |
| Helicopter : | Alouette III, Mi-171 |
| Reconnaissance : | Mirage IIIRP, Falco UAV, Jasoos II Bravo+ |
| Trainer : | FT-5, K-8P, MFI-17, MFI-395, C-12, T-37 |
| Transport : | Boeing 707, Airbus A310, C-130B/E/L, CN-235, Saab 2000 Harbin Y-12 |
| Tanker : | Ilyushin Il-78 |
| Headquarters: | Islamabad, Pakistan |
| Executive: | Air Chief Marshal Sohail Aman |
| Commands: | Air Force Strategic Command (AFSC), Northern Air Command (NAC), Central Air Command (CAC), Southern Air Command (SAC), Air Defence Command (ADC) |

Pakistan Air Force History
In 1933 the first Air force station was originated in South Asia that is now termed PAF Base Faisal located in Karachi. After three weeks of independence India started the war against Pakistan and PAF had to perform well in such a situation when the aircrafts Pakistan received from India was not operable. Pakistani pilots were called to fly the aircraft they got and to facilitate the army on the border.
A young Pakistan pilot, Mukhtar Dogar served 437 airdrops while delivering hundreds of tons of food and supplies. This was the first Pakistani flying officer who served the Pak border in the first war against India. Despite the fact that PAF had a lack of funds and aircraft, India sent English Electric Canberra on a mission of photo-reconnaissance to Pakistan on the occasion of Eid –ul- Fitr in 1959.
In retaliation, PAF ordered two flight lieutenants (M.N.Butt and M.Yunis) to intercept Indian aircraft. M. Yunis shot down the IAF aircraft in Rawalpindi and this was the first PAF victory against India in 1959.
India Pakistan War (1965)
In 1965 India attacked Pakistan. Pakistan Air Force was the one who made barriers to IAF. Pakistan had twelve F-104 Starfighters, around twenty B-57 Canberra Bombers and 120 F-86 Sabres. Many publications stated that PAF has won the battle in terms of loss of aircraft where India lost four aircraft and Pakistan lost one with a ratio of 1-4 loss.
PAF shot down 104 Indian aircraft while 19 Pakistan aircraft were shot down by the Indian air force. Other sources say that PAF lost 20 aircraft while IAF lost 70 aircraft. The conflict has inconclusive results.
Pakistan – India War (1971)
In late 1971, an independence movement was started in East Pakistan (Bangladesh) which led to the East and West Pakistan war. On November 22, 1971, Pakistan Air Force (F-86 Sabre Jets) attacked Garibpur, India. IAF shot down two Sabre jets. War is started on the full scale on December 3, 1971.
Due to the Bangladesh conflict of separation, PAF did not give much focus on IAF due to which Bangladesh separation took place when the war officially ended on December 17, 1971. As a result, Pakistan Air Force shot down forty-five Indian aircraft while losing seventy-five aircraft of their own.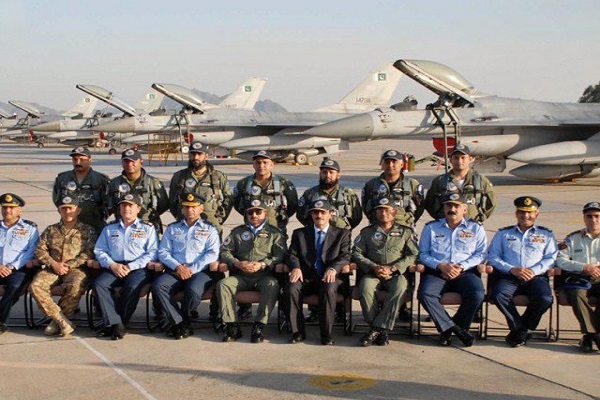 Afghan – USSR War (1979 -89)
In 1979, the PAF chief was informed about the threat of an Indian attack on the Pakistan nuclear plant in Kahuta. As the Kahuta nuclear plant was near India and they were able to reach and attack in only three minutes while PAF would take up to 8 minutes while retaliation to the Indian Nuclear plant.
F-16 Falcon is suggested to be the fastest aircraft of Pakistan for using retaliation to the Indian nuclear plant. PAF also engaged Soviet Air Force in support of AAF (Afghan Air Force) and Afghan Mujahideen.
Mumbai Attacks (2008)
After the Mumbai attacks in 2008, PAF was put on high alert for any type of Indian offence. PAF was put on routine patrol and was given orders to retaliate if IAF attacks.
Indian Air Strike 2019
After the Pulwama attack, IAF conducted an airstrike in Balakot, Khyber Pakhtunkhwa, bordered with Kashmir administered by Pakistan. Inter-Services Intelligence informed PAF about the Indian airstrike on 26 Feb 2019.
On Feb 27, 2019, Pakistan Air Force retaliated while attacking six Indian military installations and shooting down Indian Mig-21 aircraft. Pakistani F-16 falcon jets were used for retaliation which shot down Indian Mig-21 and arrested Abhi Nandan (Indian fighter pilot). Nauman Ali Khan was the Pakistan Air Force squadron Leader and pilot of F-16 falcons who shot down Indian Mig-21.
Pakistan Air Force Structure
Commands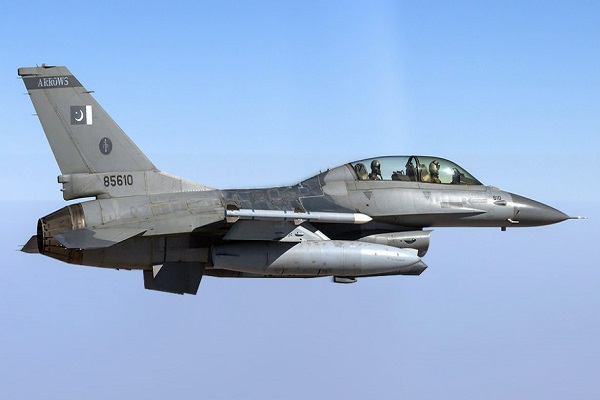 Training
Pakistan Air Force Academy, Risalpur
Pakistan Air Force Airpower Centre of Excellence, Sargodha
Combat Commanders' School, Sargodha
Pakistan Air Force Air War College, Karachi
Pakistan Air Force Base
It has a total of twenty-one air bases among which 13 are flying bases while 8 are non-flying bases providing either training, missions, administration support or air defence operations.
Non-Flying Bases
PAF Base Malir, Karachi
PAF Base Kalar Kahaar
PAF Base Korangi Creek
PAF Base Lower Topa, Murree
PAF Base Lahore
PAF Base Kalabagh
PAF Base Kohat
PAF Base Sakesar
Flying Bases
PAF Base Bholari
PAF Base Rafiqui
PAF Base Mushaf
PAF Base Peshawar
PAF Base Samungli
PAF Base Minhas
PAF Base Masroor
PAF Base M.M. Alam
PAF Base Murid
PAF Base Nur Khan
PAF Base Risalpur
PAF Base Faisal
PAF Base Shahbaz
Weapon Production
Air Weapons Complex, Kamra
Pakistan Aeronautical Complex, Kamra
Pakistan Air Force Aircraft
F-16 Fighting Falcon
JF-17 Thunder
Dassault Mirage III
Dassault Mirage IV
F-7PG Skybolt
Cessna T-37 Tweet
Hongdu K-8 Karakorum
Lockheed C-130 Hercules
PAC MFI-17 Mushak
Harbin Y-12
CASA CN-235
Saab 2000
Beech C-12 Huron
Ilyushin Il-78MP
Gulfstream IV
Embraer Phenom 100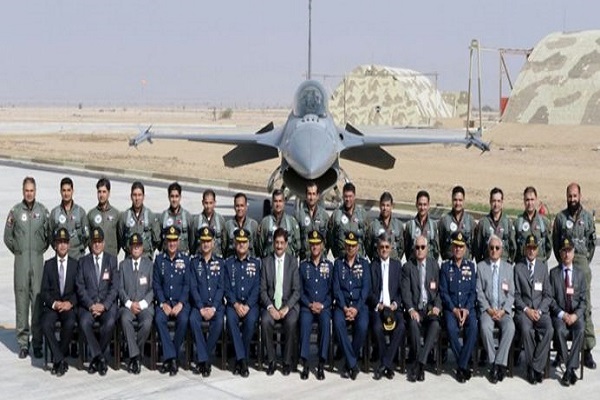 PAF Drones
Burraq
CASC CH-4
SELEX Galileo Falco
SATUMA Jasoos II
GIDS Uqab
GIDS Shahpar
AAI RQ-& Shadow
Ababeel Aerial Drone
Helicopters
Aerospatiale Alouette III
Mil Mi-17
Agusta Westland AW139
Pakistan Air Force Training System
The most important system is their training system. The system provides unique fighting training to the officers, airmen and civilians. The system aims at improving the quality of every organization of the Pakistan Air Force.
Pakistan Air Force Training
Officers
It provides a space of excellence and values to groom the capability and dynamism of the fighting pilots and other officers in aeronautical engineering or other services.
Airmen
Equal value and emphasis are given to the training of Airmen in trade training, military training and field training. Equal confidence, self-esteem and other training are provided to the airmen. Now the training of Airmen is provided in two phases by Pakistan Air Force.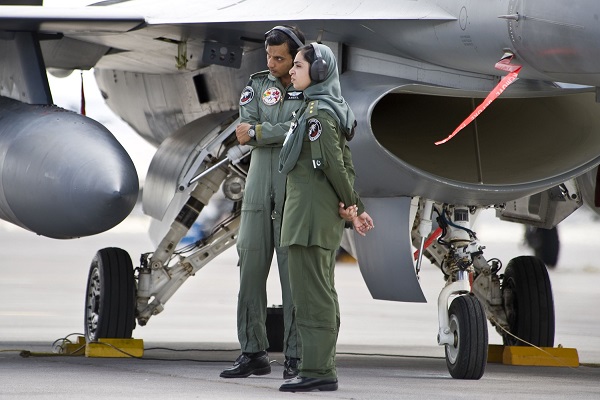 Training of Civilians in Pakistan Air Force
Civilian plays an important role in the advancement and progress to achieve highest standards and ranks all over the world. Thirty-nine per cent of Air Force personnel contain civilians who are efficiently performing duties assigned to them. Civilian officers in PAF are sent to Islamabad for attending computer courses. Due to the requirements, civilian officers are also involved to attend the courses in civil PAF training institutes.
PAF Base Bholari
Recently a new Pakistan Air Force Base was inaugurated and started operations on Dec 25, in district Bholari. Chief of Pakistan Air Force was the chief guest and Sindh Chief Minister was the guest of honour. Pakistan Air Force is a new super merging air power that has the capability to strike all over the world with the most advanced techniques as they are following the motto as second to none.
Social Media Handles
https://www.facebook.com/DGPR.PAF/