Balochistan is one of the largest provinces of Pakistan by area that is less populated among all provinces. The capital of Balochistan is Quetta having a total area of 134,050 square miles while the total population is 12,344,408.
It is bordered by Khyber Pakhtunkhwa and Punjab in the northwest, Afghanistan in the north, Iran in the west, Sindh in the southeast, and the Arabian Sea in the south. Furthermore, it is famous for its natural resources like natural gas, coal, and many other minerals. The province has fertile land and produces orchards, apples, and grapes. The region is also famous for the production of dry fruits.
Baloch and Pashtoons are the two main ethnic groups of Balochistan who covers 88 percent population of the entire province, while the remaining twelve percent contain Sindhis, Turkmens, Punjabis, Hazaras, Uzbeks, and Brahuis. This article comprises all the information about the region, including Balochistan History.
| Title | Description |
| --- | --- |
| Information | |
| Location: | Pakistan |
| Local Language Name: | Balochi |
| Basic Information | |
| Established: | 1 July 1972 |
| Capital: | Quetta |
| Largest city: | Quetta |
| Time zone: | PST (UTC+05:00) |
| Assembly seats: | 51 |
| Districts: | 32 |
| Government | |
| Government Type: | Sindh Government |
| Area | |
| Total Area: | 33،162،222 |
| Population | |
| Latest survey: | 347،190 کلومیٹر |
| Languages | |
| National: | Urdu.Etc |
| Details | |
| Location: | Balochistan, Pakistan |
| Union Councils : | 86 |
| Districts : | 32 |
| Provincial Assembly seats : | 65 |
| Notable sports teams : | Quetta Gladiators |
| Main Language(s) : | Urdu (Official), Balochi, Pashto, Brahui, Lasi (Sindhi) |
| ISO 3166 code: | PK-BA |
| Time zone: | PKT (UTC+5) |
| Demonym(s) : | Balochistani |
| Population (2014) Total: | 33,162,222 |
| Area Total : | 347,190 km2 (134,050 sq mi) |
| High Court : | High Court of Balochistan |
| Legislature: | Unicameral (65 seats) |
| Chief Minister : | Sanaullah Zehri (PML (N)) |
| Governor: | Muhammad Khan Achakzai (PkMAP) |
| Body : | Provincial Assembly |
| Type : | Province |
| Largest city: | Quetta, Turbat, Gwadar, Khuzdar, Loralai, Hub |
| Provincial Capital : | Quetta |
| Established : | 14 August 1947 |
| Website: | ww.balochistan.gov.pk |
| Region: | PK |
| UTM: | 41R 766259 3066888 |
| DMS: | 27° 42′ 0″ N, 65° 42′ 0″ E |

Balochistan History
The word Balochistan means "The Land of Baloch." The history traced back to the Empire of Sultan Mehmood Ghaznavi, who took control of the region. After turning down of Ghaznavi Empire, Gurids took hold of the region followed by Mongols and rulers of Herat. Mughals occupied the region of Balochistan and ruled the region for many decades.
Pishin became a place of wars between Balochis and Afghans after rising Baloch and Khalji. In 1751, Afghan and Baloch armies combined for defeating Marathas and Persian, whom they defeated in 1761 in the 3rd battle of Panipat. They remain united till they defeated Sikh rulers in the year 1765.
British rulers took control of the region in 1879 as well as captured Quetta Fort. The Pashtuns of Balochistan fought back with Britain till the treaty between the Khans of Quetta and British officials. The fort was given an annual rent of twenty-five thousand rupees of Pakistan.
Although, Pashtun tribes fight back for the sake of freedom with Britain, but some of the regions remained under the control of British Rulers till the partition of the subcontinent.
Administration
The administration of Baluchistan is divided into six divisions named Kalat, Nasirabad, Quetta, Makran, Sibbi, and Zhob. There are thirty-four districts in the region, and Quetta is considered to be the headquarters of Baluchistan.
Population
According to the 1951 census of Pakistan, it had a population of 1,167,179 inhabitants, while it rose to 12,344,408 in 2017 with an average rise of 1 percent per year.
Religion
Islam is the major religion of the people of this region, followed by 98 percent of the entire population. Other religions include Christianity, followed by 2 percent of the population.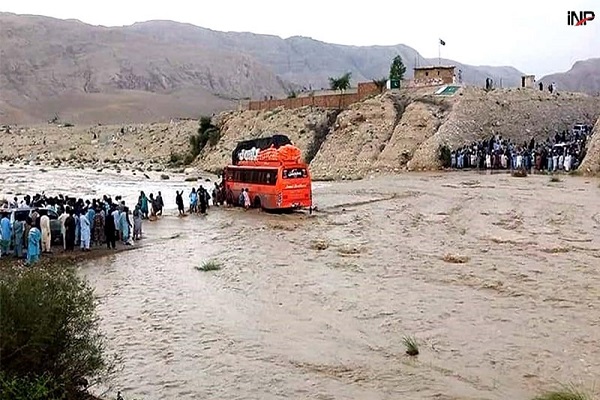 Language
Many languages are spoken here, but the most widely spoken language of the province is Balochi. 55 percent of the Balochistan people speak this language. Other languages of the region are Hindi, Pashto, Pahari, Saraiki, Punjabi, Hazargi, Urdu, Uzbek, Deharvi, Dai, and Lasi. These languages are spoken by forty-five percent of the population.
Balochistan Climate
It has a hot and dry climate in the season of summer with an average temperature of 22 – 36 degrees centigrade. The region has its highest recorded temperature of 43 degrees centigrade. At the same time, the lowest recorded temperature of the province is minus 3 degrees centigrade.
Agriculture
The land of Balochistan is very fertile, and irrigation takes place mostly from canals and rain. The major crops of the province are wheat and rice. Many fruits, including different varieties of apples, are grown in the region.
Fruits
The city is famous for its different varieties of apple, which is exported to other countries and consumed in the country in a large quantity. Some of the famous fruits of the province are given below.
Grapes
Apples
Almonds
Apricots
Orchard
Pistachios
Peach
Walnuts
Vegetables
Livestock
Goat
Cow
Buffalo
Camel
Sheep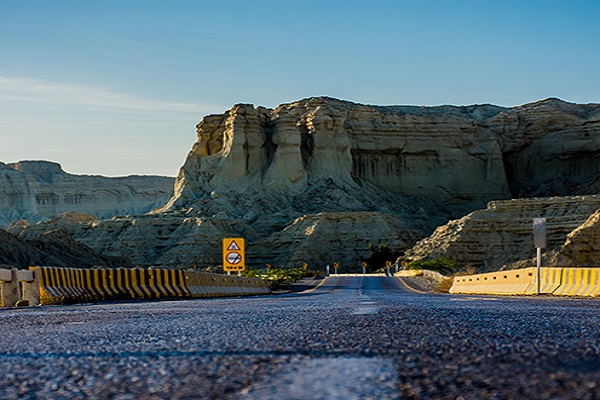 Industry
Balochistan is now emerging as an industrial zone. Many different industries such as flour mills, textile mills, steel mills trade, and e-commerce industries are now part of the province.
Education
It is the home of schools, universities, and colleges for the Baloch people. Some of the notable educational institutions of the region are given below.
University of Baluchistan
Baluchistan Agricultural College
Quetta Institue of Medical Science
Science college
Baluchistan University of Information and Technology, Engineering and Management Sciences
Command and Staff College
Bolan Medical College
University Law College
Tameer e Nau Public college
OPF Public School
Sardar Bahadur Khan Women University
Transportation
Roads
National Highways connect the province with other main cities of Pakistan, such as Peshawar, Lahore, Karachi, Islamabad, and Rawalpindi. The cities of Balochistan are also connected through minor roads.
Railways
The region has the second-largest railway line of Pakistan, which connects the cities with Peshawar, Karachi, Khanewal, Lahore, and Rawalpindi.
Airport
Quetta has the largest International airport in Pakistan and provides services of traveling around the globe through (PIA) Pakistan International Airlines.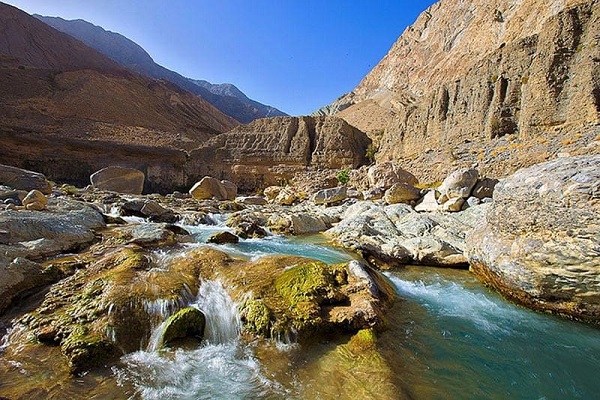 Sports
The people are fond of playing football and cricket. There are many sports clubs and stadiums in the region. The cricket team of Quetta, which is known as Gladiators, competes in Pakistan Super League (PSL). Boxing is also played by Baloch people who are inspired by their native professional boxer Mohammad Waseem.
Hockey is another less played game of the people of Baluchistan.  Shakeel Abbasi and Zeshan are the two Pakistan national hockey team players who belong to this region.
Festivals
Many festivals are celebrated with full zeal, such as Eid –ul- Fitr, Eid –ul- Adha, and the festival of independence on the date of August 14 every year.
Places of Attraction
There are many interested and historical places here. Some of them are given below.
Quetta Bazaar
Hanna Lake
The Valley of Pishin
Residency of Quaid-e-Azam M. Ali Jinnah
Museum of Quetta
Kan Mehtarzai railway station
Ziarat
The Valley of Urak
Chiltan National Park Hazarganji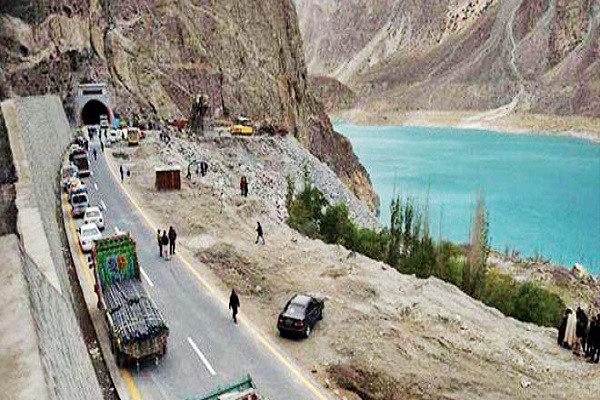 Notable People
Iftikhar Muhammad Chaudhry
Alison Plowden
Javaid Iqbal
Yazdan Khan
Zeba Bakhtiar
Samad Ali Changezi
Mehmood Khan Achakzai
Agha Sadiq
Saira Batool Hazara
Musa Khan
Abdul Qadir Baloch
Agha Sadiq
Mohammad Umar
Mohsin Changezi
Muneer Ahmed Badini
Ali Baba Taj
Sharbat Ali Changezi
Shakeel Abbasi
Abid Ali
Zeeshan Ashraf
Siddiq Baloch
Russi Karanjia
Ayub Khoso
Social Media Handles
https://www.facebook.com/Baluchistan1/