ATM card is the short form of "Automated teller machines," and it is given to every person who opens an account in a specific bank, such as Habib Bank Limited, United Bank Limited, Alfalah Bank Limited, etc. These banks are located all over Pakistan, and each ATM card is specific for its own bank use; also, a person can use the card in any ATM across Pakistan.
However, do not confuse these cards with credit cards or debit cards. They are entirely different from one another. Also, while trying to use this card by inserting it into the ATM, you must enter your PIN, which you created when you had to activate the card. This way, no one can use your card without your consent. The atm card size is 85.60 mm × 53.98 mm. The atm card number is written on the front side of the card.
| | |
| --- | --- |
|                     Title |               Description |
| Name: | ATM Card |
| Founded: | The First ATM was launched in 1967 |
| Issued By: | Banks |
| Payment Method: | ATMs |
| Card Fee: | Issues free of cost |
| ATM Abbreviation: | Automated teller machines |
| First ATM | Bankograph |
| Invented By: | Luther George |
| | |

The Purpose of an ATM card
It is a payment card which a bank issues. It enables the user or account holder to access their financial accounts through small ATMs, which can be located right next to a bank. Furthermore, account holders can insert the card in any ATM to transact the desired amount of cash they need.
The minimum limit per transaction is 25,000 PKR, and the limit goes to 100,000 PKR depending upon the type of card and the years the account holder has spent with the bank that issued them the ATM card.
In addition, these cards can be used in any retail stores, shopping marts, petrol pumps, etc., if you have no cash in your wallet. Some shops may not have the required machines to make your transaction through the card. Sometimes it is necessary to have a few notes in your wallet if you are looking to buy something cheap and does not require use.
ATM Card History
While it became necessary for people to relocate their cash in bank accounts due to increased rates of theft and robberies, there was a need for ATM cards to cash out their money through their banks.
The first atm by the name of Bankograph was invented in 1960 by an American named Luther George. The Bankograph allowed account holders to deposit cash and checks into it. Through time, the first ATM was launched in 1967, and in the 1980s, Pakistan installed its first machine.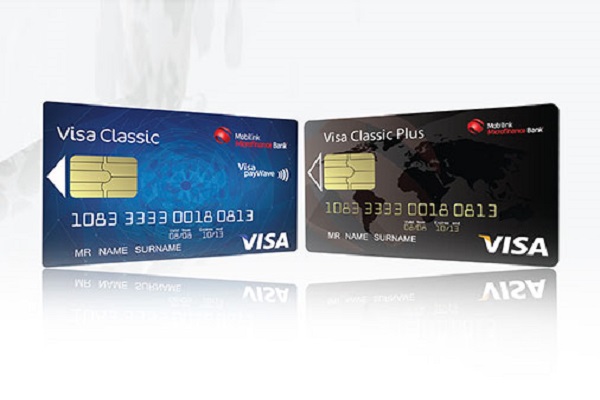 Pakistani Banks ATM Cards
Here is the list of all the banks of Pakistan from where you can activate your ATM card.
Habib Bank Limited
HBL is Pakistan's popular and oldest bank. When you open an account in this bank, it automatically assigns you your personal PIN activated ATM card that you can use in any ATM. You can also activate the card through the HBL mobile app
You will first need to download the HBL mobile app from the Appstore or Google Play store. Once you have installed the app, you will need to open it and enter your login ID and password. Click on the Register option if you have not registered with HBL after opening an account. There are three options that you must choose according to your need.
Those options are;
HBL Debit Card Only
HBL Credit Card Only
Other National
Agree to the terms and conditions and enter your CNIC number. Now enter your login ID and the 16-digit Debit card number printed on the front side of your ATM card. Once done, click on the Continue option and enable the account. After that, HBL will send you a 4-digit One Time Password on your registered mobile number, and you need to enter that in the app and click next. The Hbl atm card is one of the highly used cards.
Alfalah ATM Card
Alfalah Bank or Bank Alfalah Limited is another excellent bank in Pakistan that provides its customers with this facility. First, you need to visit the Alfalah bank website. Then, flip your ATM card and dial the helpline number; an agent will guide you by taking a few information from you. It is an easy method and takes only 5 minutes to activate your card. However, if the card is expired, stolen, or lost, you can call the helpline, and they will help you.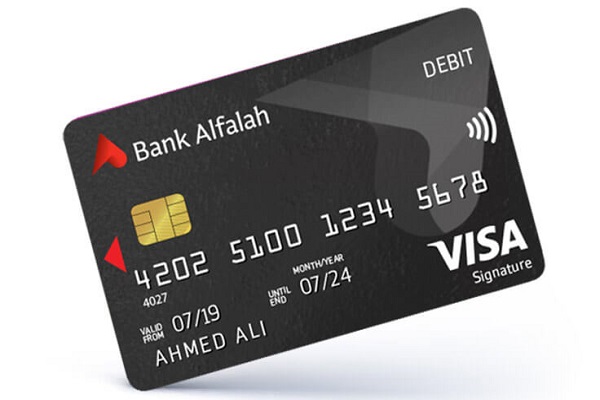 United Bank Limited
United Bank Limited is also a top-rated and convenient bank in Pakistan, and it offers unique features to the people that open their accounts in UBL bank. UBL was established here in Pakistan in 1959 and started its first operations in Karachi in 1989. Like other banks, UBL also provides you with an ATM when you open an account with them.
Once you have the card, you need to activate it to use its functions and features fully. UBL allows their customers a convenient way to activate their cards through the UBL Digital App, which is quite similar to the HBL app. So just sit home and activate your card through the app. You can also contact the Ubl helpline number for atm cards for any query. The UBL ATM card is another widely used card.
How To Install UBL App
To get started, first install the app and open it. Then, click on the card management option and tap on the button that says "card activation." Once you have completed these steps, you have to enter the last four digits of your card. Moreover, you also have to enter the expiry date of the card as well.
Then you have to create a 4-digit PIN. In addition, you will get a One Time Password on your registered mobile number, which you will use to enter in the app. Once you have entered the OTP into the app, UBL will activate it.
Faysal Bank ATM Card
Another great bank you can open your account within Pakistan. They provide excellent offers to their customers and have a straightforward method of activation. All you have to do is send an SMS to 9181 from your registered number to get an OTP, a One Time Password.
You have to enter your CNIC and the last four digits of your card. Once you receive the OTP, you can visit the nearest Faysal Bank ATM and insert your card. Enter the OTP and set a new PIN for your ATM card.
Meezan Bank ATM Card
Meezan Bank has over 100 banks and ATMs all over Pakistan. They offer credit cards, debit cards, and even ATM cards to their customers. They have made it very easy for their customers to activate. Procedures can be similar or different with each bank; some cards can be activated by calling the helpline numbers.
Call your nearest Meezan Bank helpline number and activate your card in a few minutes. It is the safest and secure method that gives you complete transaction securities.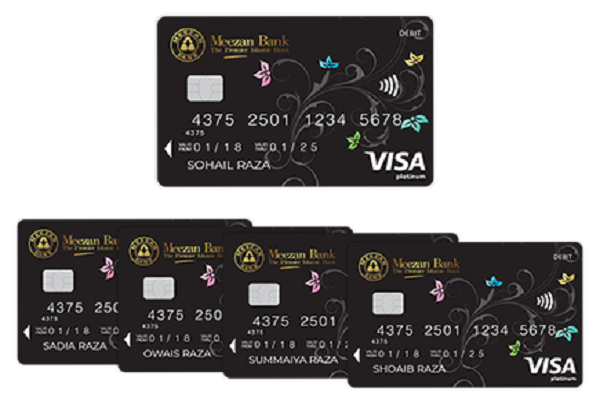 Allied Bank ATM Card
Allied bank also has unique ATM cards that customers can use to withdraw cash. As mentioned before, methods can vary. Call their helpline number and give them the details they require for you to get your card activated. In addition, Allied bank comes with many other features and family packages, such as safe and secure transactions with minimum markup rates.
Bank Al Habib ATM Card
If you are an Al Habib account holder, you can request it for free. The other services that the bank offers include three supplementary cards with a more straightforward payment method. Once you have been given your card, you can activate it by either calling their helpline number or visiting the nearest Al Habib Bank.
Frequently Asked Questions
Q: Is an ATM Card a Debit card?
A: Not entirely, ATM card is used to withdraw cash from the ATM, and it uses a 4-digit PIN that is only known to you. You cannot use it everywhere because some major retail and payment outlets do not accept them. Debit cards, on the other hand, can be used anywhere and anytime for several reasons. You only need to enter your PIN to approve your purchases at any major store.
Q: Can someone use your ATM card without the PIN?
A: It cannot be used without a PIN if someone tries to use it in an ATM, but if someone uses the card in a retail store that accepts ATM cards for payment, then it will work, and your bank balance will be deducted. Therefore, it is best to block your card immediately after it has been lost or stolen to render it useless if someone uses it.
Q: I have lost my card; will the bank provide me with a new one?
A: Yes, once you notify your bank that you have lost your ATM card, they will issue you a new one after completing a few steps that they give you.
Q: Can I use an expired ATM card in an ATM?
A: No, the card will not work if it has passed the last day of the month printed on the front of your card. You will have to ask your bank to issue you a renewed ATM card to withdraw cash or make payments from it.
Q: How to use ATM Card?
A: Once you have been issued your card, visit the ATM of the required bank. Insert your card and withdraw cash as much you want. It will also require a 4-digit PIN that will be issued to you.