Bank Islami Pakistan Limited
Bank Islami Pakistan Limited is the first Islamic bank of Pakistan built and located in Karachi, Pakistan. It is the first bank that received an Islamic banking license from the State Bank of Pakistan in 2005. Apart from that, this bank's initial startup and foundation were in 2006 with the sole purpose of focusing on wealth management as a fundamental part of the business.
Moreover, it offers shariah-compliant retail banking, consumer banking, trade finance products, and investment banking. With over 317 branches in 93 cities of Pakistan, the bank will soon be focusing on launching integrated financial planning services along with proprietary products.
| | |
| --- | --- |
|                      Title |                       Description |
| Name: | Bank Islami |
| Type: | Public |
| Founded: | 7th April 2006 |
| Headquarter: | Karachi |
| Number of Employees: | 3000+ |
| No of Branches: | 300+ |
| First Advisor: | Mr. Hasan |
| Net Income: | PKR 1563 Million + |
| Parent: | Jahangir Siddiqui and Co |

Bank Islami History
The idea of an Islamic Bank was brought into consideration by Jahangir Siddique and Company Limited in 2003. The Randeree family also took credit for the concept of Bank Islami and, Mr. Hasan was appointed as the first adviser to validate the idea in 2004. The concept papers were presented to the sponsors by Mr. Hasan in 2004, and a business plan was formalized and submitted to the State Bank of Pakistan soon after.
Furthermore, the first founding shareholder of the Bank with 18.75% of the total capital was Dubai Bank in 2005. The idea that was formed by both the parties was approved by the State Bank of Pakistan with no hindrance and objection whatsoever in August 2004.
As a result, it was declared as a Scheduled Bank by the State Bank of Pakistan. In 2006, Bank Islami started its operations by building its first branch in Karachi.
Bank Islami Internet Banking
It is offering its customers more convenient banking methods. The Bank Islami Internet Banking provides the customers with the following purposes;
1- Card Management
If a Bank Islami account holder wants to activate, deactivate, block, or reactivate their Debit and Credit cards, they can easily accomplish it through Bank Islami Internet Banking.
2- Account Management
Customers have a streamlined method to view all their account balances and comprehensive account-related details. Furthermore, they can also view and download account statements for any following month in various available formats.
3- Beneficiary and Bill management
Any payments made to an individual or business entity can be managed and viewed by the Bank Islami Customer. These include beneficiary account holder, bank and branch name, account number, and other details in order to transfer the funds. Customers need to register in order to get started with the Bank Islami Internet Banking services.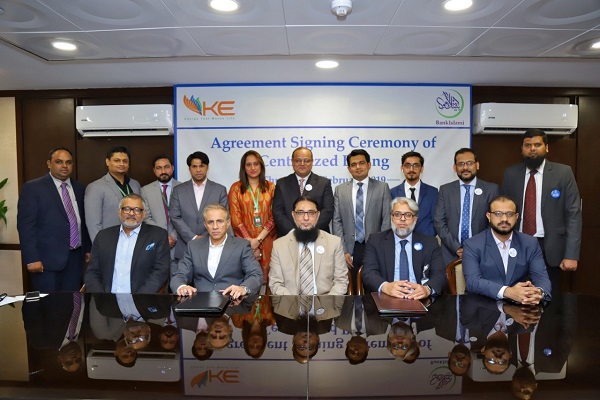 How to register
The registration form can be accessed from their website, and the following are the documents or details required for registration.
Account holder's 13-digit CNIC number
Mobile Number
Account Number
With the Bank Islami Internet Banking service, users can view the information as mentioned earlier regarding their accounts either on the website or through the Mobile Banking app with no difficulties.
Bank Islami Jobs
It is the number 1 Islamic bank of Pakistan, and it has been offering jobs since the start of its operations in 2006. The Bank Islami current job openings for 2021 are mentioned below:
Customer Services Officer (Karachi Jan 14, 2022)
Customer Services Manager (Operation Manager) (Karachi Nov 1, 2021)
Personal Banking Officer (Karachi Jan 18, 2022)
Branch Manager (Karachi Oct 22, 2021)
Business Development Officer (Karachi Nov 1, 2021)
To check out the eligibility criteria for the job openings mentioned above, you can visit the website or call on Helpline to get further information for their jobs.
Bank Islami Loan
It offers loans to its valued customers. Loans are provided for many reasons, such as construction, renovation, replacement, purchases, and business for Bank Islami loans.
1- Bank Islami House Loan
If you want to buy a house for your loved ones, then Bank Islami Loan for houses is the best option for you. The Bank Islami MUSKUN Home Financing can help you with the construction and renovation of your homes in easy installments. The features are as follows;
a- Construction period
b- Loan Period
Three years minimum if construction period is excluded
25 years maximum if construction period is included
c- Range of Loan
200k-150 million Pakistani Rupee
d- Bank Investment Ratio
For salary-based it is up to 70% maximum
For SEP, it is up to 65% maximum (SEP includes; Doctors, Chartered Accountants, Engineers)
Moreover, for Businesspersons, it is up to 50%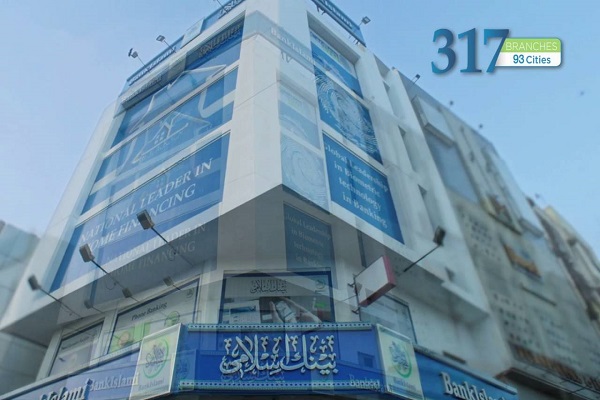 Benefits
Processing time is fast
The limit for the loan is up to 150 million Pakistani Rupee
The loan period is up to 25 years
Affordable and flexible installments
Family income
There is flexibility to make partial prepayments
Bank Islami Car Loan
Bank Islami is offering an Islami Auto Finance convenience for their customers to buy their own car through the Shariah-Compliant method. The concept of Diminishing Mushakarah is a partnership in which the applicant agrees to terminate Shirkat slowly as the time of the loan reaches an end.
Furthermore, it is a combination of Ijarah, Mushakarah, and Sale transactions. All of these transactions are independently executed through individual contracts. However, all of the rules apply in the Diminishing Mushakarah transaction. The features for the car loan based on the Diminishing Mushakarah transaction are as follows;
a- Auto Financing Facility
It is for Brand New Vehicles
b- Time Period
c- Customer Equity
d- Range of Loan
250,000 to 10 million Pakistani Rupee
e- Takaful
1.85% to 2.8% and rates will vary from special vehicles
Eligibility
The applicant must be a citizen of Pakistan with a minimum income of 40 to 50,000 Pakistani Rupee. The age limit is 21-60 years for salaried personnel and 21-65 years of age for business people.
Bank Islami Branches
When the first branch of Bank Islami opened up in Karachi in 2006, 10 more units were built at the end of 2006. As a result, the bank opened Nine branches in Karachi, while one is in Quetta. Moreover, because of their success through its startup, they started concentrating on building a network of branches in Pakistan.
As a result, the bank had further opened sixty-six new branches at the end of 2008 and another successful expansion of its network of 102 branches in 49 cities. As a result, the Bank reached its goal of 201 branches in 77 cities across the country. Now there are 317 branches in 93 cities nationwide, and the bank has become the 11th largest banking network in Pakistan.
The bank is publicly traded on the Pakistan Stock Exchange, and there are three sponsors, namely JS Group, Emirates NBD, and the Randeree Group controlling the Bank Islami project.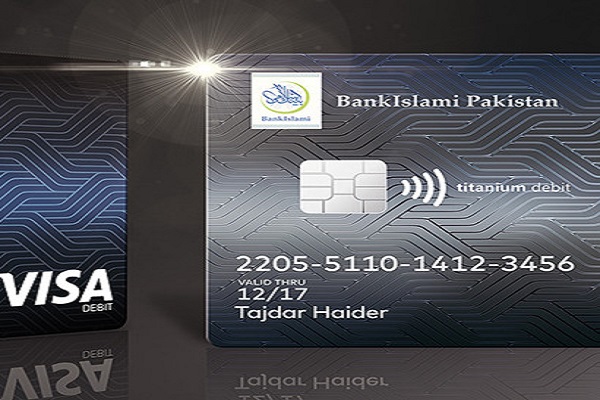 Bank Islami Head Office
The head office is in Karachi with the following details:
Name: Bank Islami Pakistan Limited
Address: Executive Tower One, 11th Floor, Marine Drive Block 4, Clifton, Karachi, Pakistan
Contact Number: 051-111247-111
Fax: (021)-35378373
Email Address: [email protected]
Website: https://www.bankislami.com.pk/
It is a nationwide network that provides the users with every possible solution and contact information through email address, phone number, website, and physically located branches.
In addition, customers can get information about account details, promotion offers, terms of services, credit and debit card services through the helpline and the website mentioned above.
Dubai Bank Islami
Dubai Bank had first launched its operations as a conventional bank in 2002. However, it converted its operations to the Shariah-compliant financial institution in January 2007. Dubai Bank is also an Islamic Bank, and it is situated in Dubai, UAE. Moreover, the bank was a part of the Dubai Group. However, it was acquired by the Emirates NBD by the Government of Dubai in 2011.
The bank is offering a wide range of services and products through its consumer and corporate banking divisions. These include deposit and transaction accounts, trade financing, wealth management services, financing, and organizers for other distinctive banking services.
Frequently Asked Questions
Q- How can I get a loan from Bank Islami?
A: To get a loan, you have to visit the nearest branch of the bank in your area. They will assist you with everything regarding loans.
Q- How to activate internet banking in Bank Islami?
A: Visit the Bank Islami website and register yourself for Internet Banking once you have opened your account with them.
Q- How to check Bank Islami account balance online?
A: Log in with your Bank's account details through their Internet Banking services, and you can view all your Bank details.
Q: How many branches of Bank Islami in Pakistan?
A: There are 317 branches in 93 cities nationwide, and it has become the 11th largest banking network in Pakistan.
Also, Check
Social Media Handle
https://www.facebook.com/bipl.official/