What is Debit Card
Debit Card is a small plastic card that lets you make purchases even if you don't have money in your hands. It is also known as a Plastic card or bank card that is similar to a Credit card. However, both have a major difference that every cardholder should know. Your money in your bank account is immediately credited the moment you go shopping with your card.
On the other hand, credit card holders are given a specified time of at least 40 days to cover the money they have spent. It is being used worldwide, including in Pakistan, the USA, the UK, India, etc. You can issue your card from any bank of your choice.
The use of these cards has overhauled cheques, as people now prefer to use this card to eject money from ATMs. You can also send money to another account by using this card through ATM. This article contains all the information, including Debit Card History.
| | |
| --- | --- |
|             Title |              Description |
| Name: | Debit Card |
| Founded: | 1966 |
| Founded By: | Delaware bank |
| Issued By: | Banks |
| Payment Method: | ATMs |
| Card fee: | It is issued free of cost for the first time |
| Minimum Transaction: | 500 Rs |
| First ATM: | Issued by Chemical Bank in 1969 |
| | |

Debit Card History
The use of this card has been enhanced across the globe in the past many years. In 1966, it was originated for the very first time by Delaware bank as an alternative to chequebook or cash. However, it didn't impress many people at the start, and not everyone agreed to use this card instead of cash.
Later in 1969, the first-ever ATM was launched by Chemical Bank in New York. Now users could able to withdraw their money from the machine by using a PIN. It is how the use of cards started spreading. Till the 1970s, people actually got to know the benefits of this card.
In 2017, research indicated that American consumers prefer to use this card instead of credit cards because it gives them more freedom in finance. Today, every single individual who has an account in any bank uses this card instead of cheques.
How Do Debit Card Work
It doesn't require any hard and fast rules as the work is straightforward. Once you are issued a card, you must first activate your card by calling the bank's customer service. Once the card is activated, you will be designated a PIN to withdraw the cash from ATM.
To withdraw the money, go to a bank ATM and insert the card into the machine. Follow the steps and withdraw as much money as you want. Furthermore, you can also check your account balance and transfer money from your account to another ATM.
Debit Card vs Credit Card
Although both cards are made of the same design, and the purpose of both cards is to make purchases, there is a major difference that every cardholder should consider. The debit card lets you make purchases, but the money is credited from your own account immediately. While on a credit card, you are given a stated time in which you have to send money to the bank. Otherwise, you have to give additional charges, and it can also affect your credit score.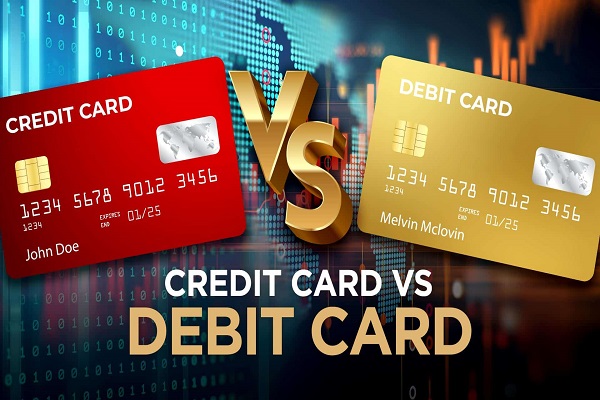 Debit Card vs ATM Card
Have you ever got distracted between both cards as they both look alike and almost have the corresponding functionalities? It usually happens. Furthermore, nowadays, banks generally issue 1 card that serves both purposes; however, you should know that everyone should perceive a few differences.
You can only use ATM cards in ATMs as they are not accepted in any utility or shopping mall. An ATM pin is generated that helps you withdraw money. It automatically lessens your bank balance. On the other hand, you can use your debit card in any utility store and shopping mall. It is a significant and clear difference between both.
Banks Debit Card
Let's have a look at all the debit cards that each bank in Pakistan offers.
1- HBL Debit Card
HBL, Habib Bank Limited is one of the most noted banks in Pakistan where people usually prefer to open their accounts. The HBL Debit card lets you enjoy shopping in maximum places, and it is accessible in more than 11000 ATMs. You get SMS Notifications on each transaction and money transfer so that you keep yourself updated. For more information, you can visit:
https://www.hbl.com/personal/cards/debit-cards/hbl-classic-debitcard
2- Alfalah Debit Card
The next one is a card issued by Alfalah bank, one of the promising banks in Pakistan. They offer different debit cards, including VISA Signature card, VISA Gold card, Visa Platinum card, Visa Classic card, and a few more. You can call 111-225-111 for further information. They also provide you with many facilities as this card is accepted almost everywhere. For further query, visit:
https://www.bankalfalah.com/personal-banking/cards/debit-cards/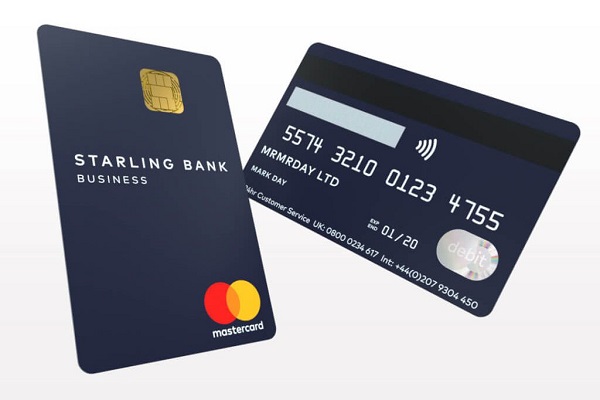 3- UBL Debit Card
It is another bank that offers different types of debit cards, including Chip Visa Classic card, Signature Debit Mastercard, UBL Wiz Card, PayPak Debit card, and a few more. Each card comes with different facilities that you can avail of. Furthermore, it let you make purchases in maximum stores in case you are out of cash. If you are looking forward to purchasing a debit card, you can always consider this option. For further information, visits:
https://www.ubldigital.com/Loans/Cards-Products/UBL-debit-Card
4- Faysal Bank Debit Card
There is a wide range of cards that Faysal Bank facilitates you with. A few of them include Visa Card, Debit Mastercard, Islamic Debit Mastercard, UnionPay Debit card, Paypak Card, etc. Each card has its traits that you can regard according to your necessities.
For instance, the Union card lets you thoroughly enjoy shopping, Dine in by fitting you with thoroughgoing satisfaction and convenience of payment.  Similarly, other cards make sure to execute your luxury time thrilled and astounding. For more information, you can visit:
https://www.faysalbank.com/en/islamic/e-banking/debit-cards/
5- Meezan Bank Debit Card
Meezan bank is another great choice where you can open an account and enjoy its debit card features. From Visa cards to Platinum cards, you can get your hands on anyone as per your requirements. Now make your shopping and restaurant experience convenient by using a Meezan Bankcard. It is a secure and safe card that keeps you updated with every happening. For more details, visit:
https://www.meezanbank.com/titanium-debit-card/
6- Allied Bank Debit Card
Allied bank also gives you complete freedom to make purchases from your card if you don't have money in your hands. The card is accepted everywhere you go, which is a plus point. Furthermore, you can withdraw money from every ATM. To know more about this card, Go to:
https://www.abl.com/personal-banking/credit-debit-cards/
7- Bank Al Habib Debit Card
If you have an account in this bank, then you can enjoy different options at your ease. From Golden card to platinum, you can enjoy every facility after getting it. However, a few terms and conditions are applied that you should perceive before having any card. For more details, go to:
https://www.bankalhabib.com/debit-cards
Debit Card Types
Now comes the type of cards that you can get for different purposes. Let's figure out each type in detail for better comprehension.
1- Visa Card
It is a card that is used worldwide. With each purchase, cash from your saving account is deducted. You can have many benefits by using this card, including utility shopping, payment of bills, etc. You can also go shopping on an international and national level with this card.
2- Maestro Cards
It is another type that Mastercard issues to its users. You can do online and in-store shopping with this card across the globe. Furthermore, it fully secures your payment.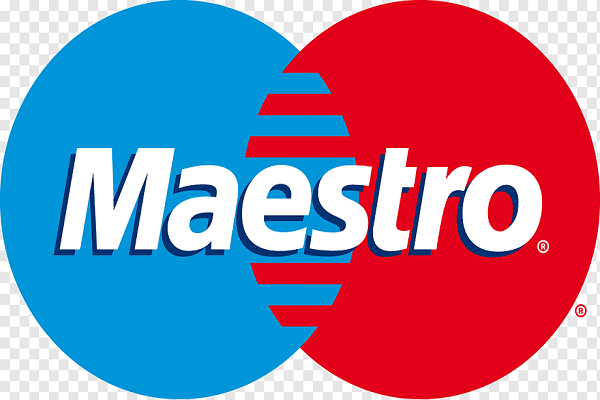 3- MasterCard
It doesn't matter wherever your account is; if you have purchased this card, you can access your money while sitting at any corner of the world. Furthermore, this service is available 24/7. You can have access in every emergency. On the other hand, it is also helpful during an online transaction.
4- Platinum Card
If you want to withdraw a huge amount of money, then this would be the best option. This card lets you withdraw a huge amount of money. However, there is still a limit. It also provides you with great rewards, so if you want to get benefits, then get this Platinum card and enjoy.
Frequently Asked Questions
Q: What is CVV on a debit card?
A: CVV is an abbreviation of card verification value. That value or number should not be shared with anyone, and it is used for online transactions.
Q: How to activate hbl debit card?
A: To activate your card, you can call a helpline. You have to set 4 digits or 5 digit activation code to activate your account.
Q: What is the CVC of a Debit Card?
A: It stands for the Card verification code that is inserted at the back of the card. It helps during the payment transactions.
Q: What is a debit card pin?
A: It is a personal 4 digit number that you can change anytime. To make the transaction, you have to enter that pin first.
Q: How to get payza debit card in Pakistan?
A: You can sign up for payza account online. It requires a few easy steps that you have to follow. Once your account is made, you can transfer money across the globe without any difficulty.
Q: What is an Easypaisa debit card?
A: It grants customers to make transactions from ATMs and can be used in thousands of outlets anywhere. It comprises 2 types of debit cards and you can avail any of them.