What is Hatchback Cars
Many people are confused with the type of body configurations of different cars. Be it hatchback cars or coupe the major difference between these is a rear door that swings upwards to offer a much more expansive storage area. This door is hinged at roof level to provide maximum storage area at the back. Most hatchbacks come in 3-door and 5-door models.
Both have the functionalities of increasing the rear storage of the car. Such that when the seats of the back seats are folded, the cargo area can be accessed. These cars are perfect for bigger families and to transport more items in one go.
The terminology of the 3-door and 2-door is that the hatch of the car is labeled as a door, therefore a 2-door hatchback car is counted as a 3-door and a hatchback with four passenger seats is called 5-door. Examples of a hatchback car include the Hyundai Elantra GT, Volkswagen Golf. Now that the differences have been cleared out, let's talk about the origin of the Hatchback cars.
| | |
| --- | --- |
|                         Title |                          Description |
| Name: | Hatchback Cars |
| Type: | Public |
| Founded in: | 1928 |
| Introduced By: | Kaiser-Frazer |
| Area Served: | Worldwide |
| Products: | Cars |
| Features: | Lightweight and Fast speed |
| Body Type: | Two or Four-door body |
| Social Media Handle: | https://m.facebook.com/Hatchback-Cars-1053654794761665/ |

Hatchback Cars History
Back in the 19th century, it became a need for people to carry objects in bulk so, in 1938 the first production of the hatchback was introduced. After a few years passed, in 1949 Vagabond and traveler hatchbacks were introduced into the market by Kaiser-Frazer. The Kaiser-Frazer models are now described as "America's 1st Hatchback".
Through time, the demand and news of the hatchback cars reached over Europe and other major countries; therefore, new and improved models of the hatchbacks were produced. The 1976 Volkswagen Golf GTI MK1 was one of the few hatchbacks that captured the hearts of a large number of drivers. It was incredibly fast for that time, due to its compact and lightweight construction.
It could go from 0-60km/h in just less than 10 seconds. Not only that, the hatchback offered the drivers a considerable amount of storage area, making it the perfect vehicle for both young drivers who wanted a fast car and family drivers.
Hatchback cars in Pakistan
The hatchback models have come a long way, creating an immense love for their design, looks, and functionalities. They were popularized in the 1970s and they are the most affordable cars to buy in Pakistan.
Companies like KIA, Suzuki, Hyundai have been releasing hatchback cars in Pakistan to satisfy their customers and offering them cheap cars with the lowest fuel consumption costs. One of the top-selling and oldest cars ever sold in Pakistan is the Suzuki Mehran. Hatchback Cars price in Pakistan is relatively affordable.
Best Hatchback Cars
Suzuki Mehran
Suzuki Mehran was first introduced in Pakistan in 1989 and it had a cost of 90,000 PKR. It was and still is the most convenient, cheap, and modern car for those drivers that cannot afford bigger cars. Mehran is a small four-seater car that has a 5th door called the hatchback. It has a 4-speed manual gear transmission and a 796cc engine.
It is a cheap car as it has a low consumption of petrol or CNG at long distances making it affordable for drivers. In November 2016, the Suzuki Mehran was sold for 650,000 PKR and has been discontinued since March 2019. Later in 2020, a new model of Mehran was released with new features and upgraded technology along with a power steering for a more comfortable driving experience.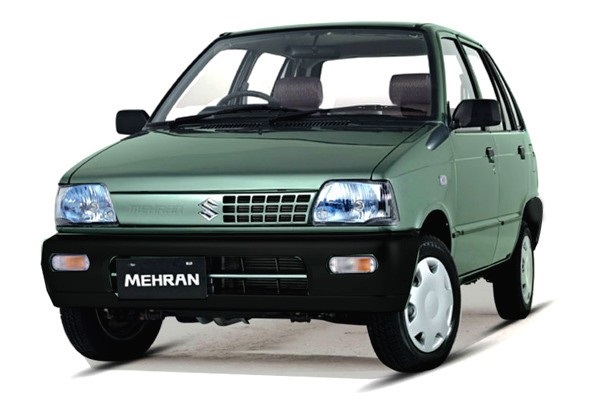 Prince Pearl
To take the place of Suzuki Mehran after its discontinuation, Prince released its "pearl" in 2020. The pearl is a budget-friendly hatchback car that is an alternative for Mehran. The pearl offers a 40-horsepower engine that produces a 60.5 Torque per pound. Furthermore, it can give up to 18-22 km/liter mileage making it the lowest fuel-consuming vehicle as compared to the Suzuki Mehran.
The car is only a manual variant of its model although the representatives of Prince Pearl have said that the newer models will be automatic variants. Apart from that, it has a capacity to store 27 liters of fuel with a power steering and power door lock feature. Newer features of the car include an LCD screen, optional Airbags, Fog lamps, and a Spare Tire.
Moreover, the estimated price of Prince Pearl at which it will be sold is 1.11 million Pakistani Rupees.
Suzuki Wagon R
Suzuki Hatchback Cars in Pakistan are one of the top-selling and eco-friendly cars. Suzuki Wagon R VXR model was launched in 2021 and it comes with Euro 2 technology. It supports a 5-speed manual transmission with a keyless entry along with a five-person seating capacity. The interior of the car is pretty fancy and elegant.
You will find its interior most comforting and pleasant. Suzuki Wagon R is also a hatchback car successfully being sold in Pakistan. Although it comes with a small compact size hatch, it still provides enough space to bring two standard-size luggage. Furthermore, it is a perfect car for a family that has to go on shorter routes within the city but, that does not mean it is not economical to use for longer distances.
Apart from that,
The fuel average that Suzuki Wagon R gives to its owner is above 15km per liter. It is a very fuel-efficient car proving to drivers who are fuel-conscious that this vehicle will provide them with an average of 15km distance under 1 litre.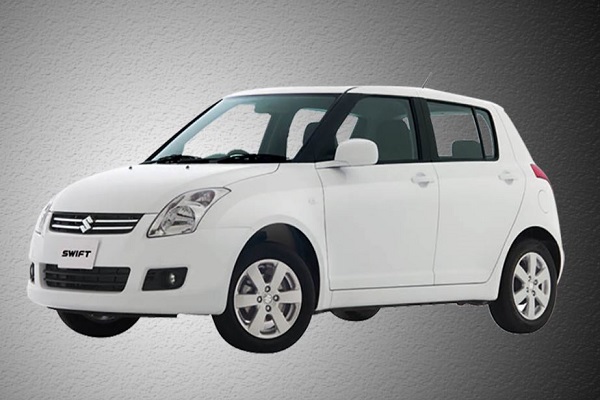 Suzuki Swift
Suzuki has launched one of its major models for Swift 1.3 DLX which gives the car an elegant and sporty look. The DLX 22 model for Suzuki Swift was launched in Pakistan in 2020 and it is a subcompact car. The hatchback concept has been going on since the 1960s updated models. There are a total of three different models of Suzuki Swift, Suzuki Swift 1.3 DX/DLX manual and Suzuki swift 1.3 DLX automatic.
The car comes with an impressive 7-inch-wide touch screen equipped with the latest technology to give the drivers a comfortable experience. Furthermore, the Suzuki Swift DLX fuel type is petrol and the system is EFI with VVT, giving the drivers an impressive fuel mileage of 14km per litre. The price of Swift DLX is around 1.97 million Pakistani rupees available in 6 different colors.
We almost forgot about Suzuki Cultus! One of the best and common hatchback cars sold in Pakistan. Suzuki Cultus 2022 model was launched in April 2017 in Pakistan and it is known by the name of 'Celerio' in international markets.
Suzuki Cultus
The hatchback 2022 model Suzuki Cultus offers its owners a 1,000 CC engine with a five-speed manual transmission. The car is powered by a front-wheel driving system and is the first major upgrade of the Suzuki Cultus during its 15-year period. It has a K Series K10B 12 Valve 3-cylinder 1.0-liter Engine and has an impressive mileage of 15km per litre.
Furthermore, the 2022 model Suzuki Cultus is equipped with airbags, power windows, an anti-lock braking system, and fog lights. The price of the Suzuki Cultus VXR variant is approximately 1.65 million Pakistani rupees and it is the most successful than its previous versions. The car can be customized in seven different colors that the owners can choose from.
In addition to that, the Suzuki Cultus VXR variant is a perfect eco-friendly companion for economical families that love to travel on long routes and within cities, perfectly comfortable and elegant.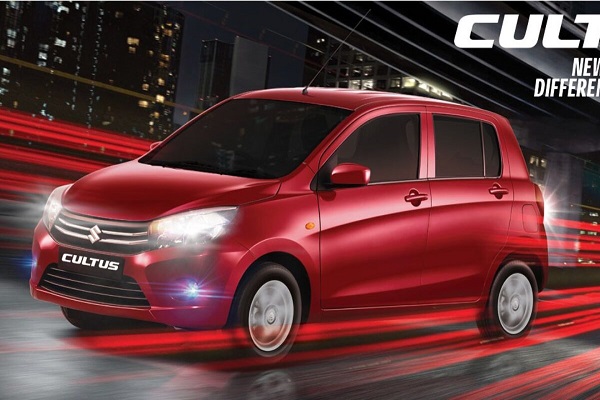 Frequently Asked Questions
Q: Are hatchback cars a better option?
A: Yes, hackback cars are far better and more practical than sedans. You have the option to fold down the back seats of almost all the hatchback cars, allowing you a significant increase in cargo space than in a sedan.
Q: Which hatchback car is best in Pakistan?
A: We cannot just claim that only one car is best in Pakistan by ignoring all the other magnificent features of the rest of the others. But if you are looking to buy a low fuel-consumption car then we would suggest that you opt for Suzuki Cultus.
Q: If I were to buy a hatchback car for family purposes, which one should I go for?
A: Well, the best family car in Pakistan is Suzuki Wagon R and the Toyota Pixis. But if you want to go for the cheapest car then you can opt for Suzuki Wagon R or Suzuki Alto.
Q: What is the fuel mileage for Suzuki Swift?
A: Depends upon the variant of the Swift, if you are talking about the Suzuki Swift DLX variant then that car gives an impressive mileage of 14km per litre.
Social Media Handle
https://www.pakwheels.com/used-cars/hatchback/107774