Dubai Islamic Bank Pakistan
Dubai Islamic Bank is the first Islamic bank globally, founded by Saeed Bin Ahmad Al Lootah and established in 1975 in Dubai. It started operations, Pakistan in the year 2005. It is headquartered in Karachi and is owned by an Islamic bank of Dubai, which is named Public Joint Stock Company (PJSC).
The bank provides many products and services to its customers around the globe under the Laws of Shariah, including accounts, investment, finance, loans, insurance, E-Banking, and Personal Banking. There are 271 branches in the major cities of Pakistan which has a total worth 571 million dollars. The article comprises all the information, including Dubai Islamic Bank History.
| | |
| --- | --- |
|                    Title |                  Description |
| Name: | Dubai Islamic Bank Pakistan |
| Founded: | 1975 |
| Founded By: | Saeed Bin Ahmad Al Lootah |
| Branches: | It has many National and International branches |
| Chairman: | Mohammad Ibrahim Abdul Rahman |
| Annual Avenue: | 103 million dollars |
| Bank Worth: | 500 million dollars |
| Products: | Master Card, ATM Card, Visa Debit Card |
| Website: | https://www.dibpak.com/ |

Dubai Islamic Bank History
The bank was established in 1975 and is considered to be the first Islamic bank around the globe. Saeed Bin Ahmad Al Lootah is the bank's founder, and it offers many services under the principles of Islam. It is the largest Islamic bank of the United Arab Emirates as well.
There are about ninety bank branches in Dubai and provides Shariah-compliant services and products to 2 million clients in UAE. Furthermore, after its inception in Pakistan, it opened hundreds of branches in about all major cities with a total worth 200 million dollars. Dubai Islamic Bank Pakistan was founded in 2006 first. Later, its few other branches were built.
Services
The Dubai Islamic bank UAE provides many products and services to its customers throughout the globe, which include insurance, Long and Short – Term investments, agricultural finance, loans, farm finance, corporate finance, and foreign remittance. Other services of the bank include the following.
1- Islamic Banking
The bank provides all types of services under the Laws of Shariah, including deposits, loans, payments, insurance, exchange operations, investments, and cash handling services. Moreover, products and services of the bank are issued by the Shariah Board of the bank, which includes well–qualified Islamic Scholars.
2- Bank Accounts
The bank offers many products and accounts services which are stated below.
Current Account
The bank's current account is offered in many currencies, including PKR, UK Pound, UAE Dirham, US dollar, and Euro. There is no restriction on deposit or withdrawal.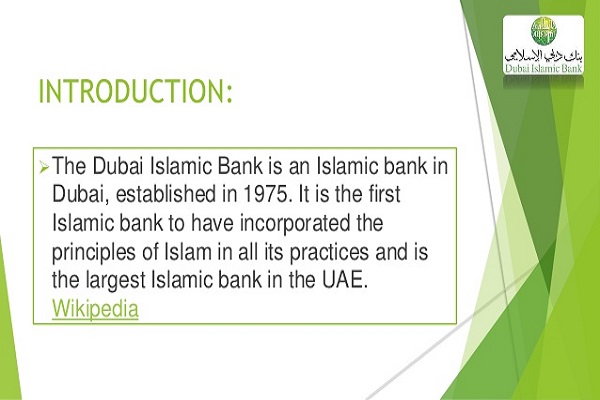 Saving Account
Saving accounts of DIBPL are also offered in US dollar, PKR, UAE Dirham, Euro, and UK Pound.
Free Account
The bank also offers free accounts without any investment, withdrawal, and transaction limit to its customers.
Finance
Services of finance of DIBPL include trade finance, SME finance, Corporate and Agricultural finance,
Investment
Dubai Islamic Bank provides short-term investment with a short duration of three months up to one year and a long-term investment with a minimum time of one year and so on with a guaranteed and digital system of public investments' security.
Corporate Finance
Corporate finance offers small finance, auto finance, home finance, business finance, cash finance, running finance, bills, and discounts.
Agricultural Finance
It has recently started many schemes of offering loans and investments to increase the production rate of crops. The Agricultural – Finance services of DIBPL include offering farmers better infrastructure, providing wells, technical education, and solar energy system.
 Products
SMS Banking
Internet Banking
ATM Card
Visa Debit Card
Master Card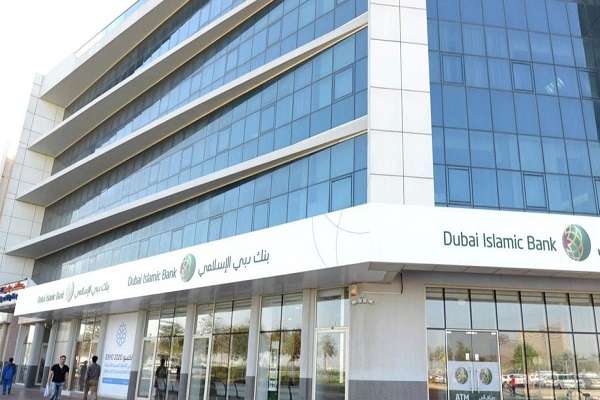 Recognition
The bank is recognized by World Bank and Basel Committee as well as IMF.
Shareholders
The bank comprises many shareholders along with their own and different percentages. Following are the shareholders of the bank along with their percentage.
Dubai Investment Corporation –     28 %
Saleh Saeed Ahmad Lootah –       7 %
Robeco Institutional Asset Management – 0.3 %
The Vanguard Group Inc –       4 %
William Blair and Co –        3 %
Norges Bank Investment Management –        2 %
FIL Investment International – 17%
Causeway Capital Management – 18 %
Putnam Investment Management – 12 %
Board of Directors
Mohammad Ibrahim Abdul Rahman Al _ Shaibani – Chairman
Adnan Abdul Shakoor Chilwan – Chief Executive Officer
Yahya Saeed Ahmad Lootah – Vice – Chairman
Obaid K. Mohammad Rasheed -Al-Shamsi – Chief Operating Officer
Sami Al – Awadi – Compliance Head
John Macedo – Chief Financial Officer
Abdullah Ali Obaid – Managing Director
Hamad Abdullah Rashed Obaid Al Shamsi – Director
Ahmad Mohammad Saeed bin Humaidan – Director
Dubai Islamic Bank International Branches
Besides the branches of UAE and Pakistan, there are many other international branches of Dubai Islamic in Turkey,
Annual Revenue
The estimated revenue of the bank along its branches was calculated as 103 million dollars, with a rise of 1.2 % per year in 2017.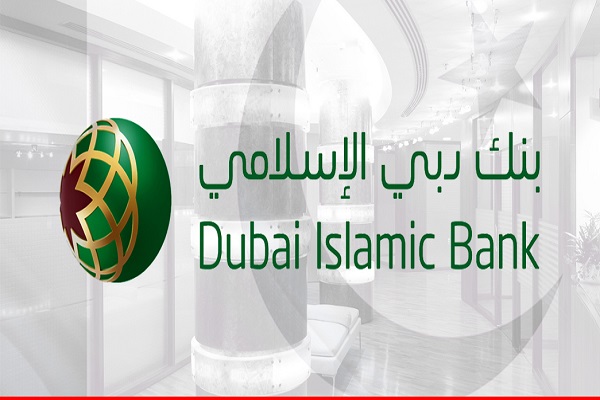 DIB Subsidiaries
Following are the subsidiaries of Dubai Islamic Bank.
1- Khartoum's bank
The bank is a shareholder of the biggest bank of Sudan, which is named as Bank of Khartoum.
2- European Bank
Bosna International Bank in Europe was developed as the 1st Shariah Compliant Bank.
3- Kenya
DIB Kenya acquired a license in 2017 to provide services of full Shariah compliance in Kenya.
4- Indonesia
The bank has shares of 38 % with Panin Dubai Syariah Bank, which is considered one of the most popular banks of Indonesia, providing Shariah Compliance services to the people of the region.
Dubai Islamic Bank Worth
In 2020, the total worth of the bank Dubai Islamic was stated to be 500 million dollars, while the net profit of the bank was estimated to be AED 2 billion.
Frequently Asked Questions
Q: When Dubai Islamic Bank Pakistan was originated?
A: Dubai Islamic Bank Pakistan came into being in 2006.
Q: How can I open a bank account in Dubai from Pakistan?
A: You need a few documents for this process. You should have NIC issued for overseas Pakistanis, Work Visa and in case you are a salaried person, full evidence of your services apart from certificates.
Q: Who owns Dubai Islamic Bank Pakistan?
A: Dubai Islamic bank Pakistan is owned by Dubai Islamic bank UAE.
Q: How can I transfer money from DIB?
A: Go to the official app of the bank from mobiles. Go to the Transfer icon and click on International fund transfer. Enter the money you want to transfer and here you go.
Q: How to apply for Dubai Islamic bank personal loan?
A: You should be earning minimum 25000 INR in order to get personal loan. However, every region has its own requirement that you may ask by visiting the bank.
Contact Information
Phone # +92 – 21 – 3520 – 3674
Email # [email protected]
Social Media Handle
Dubai Islamic Bank Pakistan social media accounts include:
https://www.facebook.com/DIBPakistan/