United Bank Limited is Pakistan's multi-national commercial bank that is subsidiary of a British Organization Bestway Group. The bank is situated in Karachi and ranks among the largest banks in the private sector with fourteen-hundred branches worldwide, nineteen International branches, and almost four million customers.
The bank owns fifteen billion dollars, a workforce of nearly thirteen-thousand people and has clients worldwide. The bank is providing services in retail banking and wholesale banking via its extended network of the branches across twelve countries in 4-continents including Pakistan, Iran, Tanzania, US, Oman, China, Switzerland, UK, Yemen, Qatar, Bahrain, and UAE.
For the year 2020, Pakistan State Bank designated UBL D-SIB (Domestic Systematically Important Bank). This article contains all the information about the bank, including United Bank Limited History.
| Title | Description |
| --- | --- |
| Details | |
| Type: | Public |
| Traded As: | KSE: UBL |
| Industry: | Finance |
| Founded: | 7 November 1959 |
| Headquarter: | Karachi |
| Key People: | His Highness Shaikh Nahayan Mubarak Al Nahayan, Chairman Sir Anwar Pervez OBE HPk, Agha Hasan Abedi, |
| Product: | Commercial Banking, Corporate Banking, Private Banking, Asset Management |
| Revenue: | ₨77.83 billion (US$740 million) – 2015 |
| Net income: | ₨25.73 billion (US$250 million) – 2015 |
| United Bank Limited: | The second-largest private commercial bank in Pakistan |
| branches: | over 1000 branches |
| UBL Online : | UBL online gives you access to your account anywhere, |
| Contact Center: | 111-825-888 |
| Total assets: | ₨1.44 trillion (US$14 billion) – 2015 |
| Hours: | Our 24-hour banking |
| A number of employees: | 15,000 |
| Subsidiaries: | Bela Ghee Mills Limited, Ubl (Switzerland) Ag, more |

United Bank Limited History
The bank started with the vision of unmatched excellence and unprecedented progress. The bank was inaugurated on 7th Nov 1959, and it laid the foundation of a culture of technology, innovation, and financial excellence. After six months of its establishment, it opened branches in Chittagong, Lahore, Lyallpur, Dacca, and Karachi.
UBL became 1st Pakistani bank in 1963 to have an International branch in the U.K. In 1967 the bank introduced computer banking in Pakistan and launched three online-branches in Karachi. 
Initiatives by UBL
In 1987 UBL set up an economic department and acquired 2-International banks. The bank also initiated credit & small loan schemes for facilitating small-medium sized firms and agriculture. The bank has adjusted its growth according to the changing needs of the time.
In the 70s the bank introduced UNICARD its 1st credit card. UBL is also the 1st bank to introduce the e-banking services at Hajj. In 1990s Pakistani Govt decided to privatize UBL. 
Vision
To become a world-class bank committed to excellence, fulfil their clients and stakeholders' highest expectations and needs.
Mission
The bank is striving to achieve the following goals:
Emerge as an acknowledged leader in monetary services for clients

Continue to expand across selected geographies.

Positively contribute to societies the bank operates in

Achieve excellence in its services with compliance and competency

Create leaders consistently via inspired and motivated human capital

The fastest-growing and innovative bank in the business sector
Core Values
Teamwork

Meritocracy

The honesty of Goals/Purposes

Excellence

Customer 1st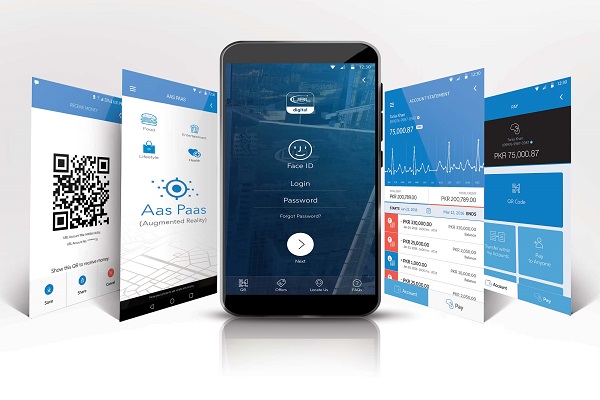 Board of Directors
Shehzad Dada-President & CEO

Zameer Muhammad Chaudhry-Non-Executive Director 

Sir Muhammad Anwar Pervaiz- Chairman/Non-Executive Director 

Mr Haider Zameer-Non-Executive Director

Mr Arshad Ahmed-Non-Executive Director

Mr Amar Zafar-Independent Director

Mr Tariq Rashid-Independent Director

Mr Khalid Sherwani-Independent Director

Mr Rizwan Pervaiz-Non-Executive Director
Board Committees
Board I.T. Committee

Board HR and Compensation Committee

Board Nomination Committee

Board Risk and Compliance Committee

Board Audit Committee
Code of Conduct
Each employee at UBL must follow these ethics:

Avoid conflicts between her or his personal, financial, political and social interests.

Work in such a manner that would increase the reputation, brand name, and integrity of the bank.

Employees should not disclose the bank's data.

All staff members should follow the bank's procedure and policy in true spirit.

The staff members aren't allowed to receive gifts from bank customers.

The employees shouldn't give gifts or any other illegal benefits to their supervisors or immediate boss.

The customers should be treated fairly by bank staff.

No employee should involve in any outside business or organization without seeking permission from higher administration.

Employees should not indulge in political activities.
CSR-Corporate Social Responsibility
The bank is committed to playing its role positively in health, community assistance and education sectors. Some projects in which the bank is contributing are:
Medical Aid-Foundation
This centre provides services and treatment to terminally ill individuals via its renowned institute 'Rahat-Kada Hospice Care Facility,' the centre has started constructing a similar healthcare centre. The centre would provide outstanding medical facilities and services and would serve as a home for older people.
Separate sections are devoted to patients of AIDS. The bank has approved donations to help this organization meet its goals. 
Memon Medical Institute
Memon Institute is a donor-funded organization consisting of thirty-two beds with child health care facilities for low-income people to provide diagnostic tests, basic health-education, vaccination, and physical examination. UBL management is contributing to this institute to assist it in extending its facilities.
Marie Adelaide Leprosy Center
The centre provides OPD treatment to TB, skin, and leprosy patients and Azad Kashmir through 'Garhi-Dupatta Center.' UBL is continuously supporting this centre. 
Children-Welfare School
It is situated in Qayumabad and is fulfilling the educational needs of more than six hundred students who cannot pay their school fees. UBL is funding this institute.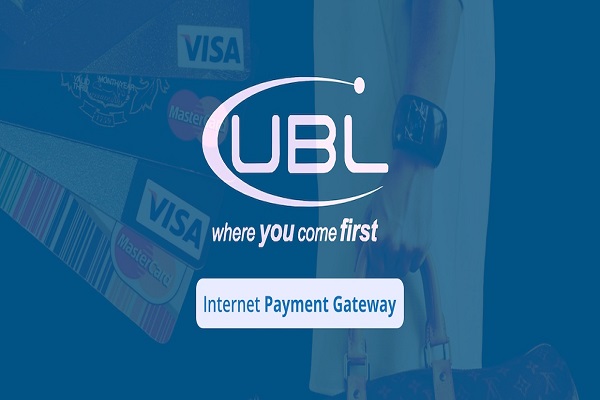 Subsidiary-Associates
UBL Funds-Manager

UBL-Switzerland AG

Tanzania

UK

United Executors & Trustees Company Ltd

UBL Associates

UBL Insurers Ltd
Corporate Information
Status of Company:
NTN: 0801164-8
Registration Number: 723/19590707
Head Office: I.I. Chundrigar Road, Karachi–74000, Pakistan.
Auditors
M/s. A.F. Ferguson and Co., Chartered-Accountants
Legal Advisors
M/s. Mehmood Abdul Ghani and Co-Advocates
Social Media Handles
https://twitter.com/UBLDigital
https://www.instagram.com/ubldigital/