BMW is a German-based car manufacturing company, and it stands for Bayerische Motoren Werke AG. The corporation manufactures luxury automobiles and motorcycles and is located in Germany. Moreover, it was founded in 1916, and its sole purpose back then was to produce aircraft engines. It produced those engines for only 3 years i.e., 1917-1918 and 1933-1945.
The brand has been producing and making efforts since the launch of its corporation back in 1916. The company has drastically improved its products and experience for both motorcycles and luxury cars. Through time they have been refining and updating their vehicles to match the needs and demands of their consumers. Keeping brand loyalty in mind, they offer their customers luxury, extravagance, comfort, and pleasure.
| | |
| --- | --- |
|                   Title  |                   Description |
| Name: | BMW Price in Pakistan |
| Type: | Public |
| Founded: | 7th March 1916 |
| Headquarter: | Germany |
| Area Served: | Worldwide |
| Products: | Cars and Motorcycles |
| Employees working: | + 133,778 |
| Services: | Financial |
| Website: | https://www.bmwgroup.com/en.html |

What is the history of BMW Cars
The company gained its reputation in 1962 by introducing the BMW New Class compact sedans as a sport-oriented car. BMW houses a total of eight Series of its vehicles, and those are as follows:
First Generation
The first generation that the company launched was a series of three-door and five-door hatchback Coupe and the Convertible in 2004. They were a range of partially compact executive cars known by the model code of E81, E82, E87, E88 as the first generation of its cars. Furthermore, the production lasted only nine years, and the BMW 1 series was soon discontinued due to less demand.
Second Generation
It started manufacturing its 2nd generation of 1st series in 2011, and the models were collectively referred to as the F20. These BMW cars are turbocharged engines with all three inline diesel engines. The layout of these cards consists of front-engine, rear-wheel drive, and front engine all-wheel drive.
Apart from that, they include an 8.8-inch screen for navigation, iDrive, digital radio, and LED headlights. Interior/exterior can be fully customized. Either Sport line, M-Sport Line, or Urban Line is featuring alloy wheels and kidney grille.
Third Generation
This generation of the 1 series was released in 2019 and onwards. The models are known by F40, and this generation, unlike the last two, uses a front-wheel-drive configuration, and it also supports and shares its platform with the other models. We can keep talking about these series and generations, and they will never end!
Every car driver has a dream of driving a luxury car such as the BMW, which consists of all the dream features every car owner desires. We can summarize the series down below:
1 Series is a five-door hatchback model along with the four-door sedan model.
2 Series was manufactured in 2014 and it is a two-door Coupe, five-seat Active Tourer, seven-seat MPVs, and the Gran Coupe models, which are four-door.
3 Series consist of four-door Coupes and five-door Wagons and production has been going on since 1975.
The series continues until eight and eight, also the most luxurious series consists of two-door coupes, convertibles, and Gran Coupe fastback. All in all, it can be said that the models have undergone a lot of upgrades and changes throughout the years.
From the engine to comfortable interior seats, they have focused more on customer satisfaction than the revenue of their car sales.
Best BMW Cars
2021 BMW iX
This SUV will be launched at the end of 2021 with its long-awaited iX, which supports up to 500 horsepower and runs on electricity for over 300 miles. This SUV has been built specifically for battery-powered vehicles for a clean green eco-friendly environment.
In addition, this brand-new car will be introducing a handful of new active safety and infotainment technology that has never been seen before in any of the previous cars. The cost of BMW iX will be approximately $100,000 and will be available in late 2021.
BMW Alpina B7
It introduces all car owners with Luxury, Dynamics, and Power in the latest Design. It has spearheaded the ALPINA model altogether, and it has been doing so since 2016. The ALPINO model has undergone several enhanced and detailed updates over its features and flawless designs.
Features
Furthermore, it has entered a new era in 2019 – Smooth, Sharp, Luxurious, and high-performance car. This car will please all the discerning customers with advanced technology, auto-drive features, driver assistance, and connectivity systems. Moreover, the model consists of a 4.4-liter V8 engine with a heavy Bi-Turbo charging which delivers a whopping 447 kW and 800 Nm of torque.
There has been a significant increase in the power and torque of the car at lower rpm and highly advanced up-to-date technology. As a result, this model can reach a speed of 0 to 100 km/h in just less than 3.6 seconds. It has beaten its record of 3.7 seconds of the previous models before enhancement, and it can also reach a maximum speed of 330 km/h.
Interior
The interior offers its owners a luxurious atmosphere, over-the-top materials, and classic clarity. The delicate equipment of the car ensures a top level of comfort and well-being. Owners can customize the car from a wide range of personalization options, including a large section of colors and BMW materials to select from.
BMW X7 Model
X7 model has a powerful engine with an all-rounder intelligent drive system and a highly tuned chassis technology. It includes all four off-road features and configurations to satisfy the driver's needs with a side bonus o versatility and dynamic view.
The new and advanced technology used in this model makes the driving experience even more exhilarating. The car supports a 7.0 Large Central Display along with the latest Digital Live Cockpit Professional Display. Furthermore, a new and intelligent version of the personal assistance has been installed in this car to give the customers a very comfortable ride.
Moreover, with collaboration with Apple, it has added a smartphone integration system in this Model, which lets you connect your smartphone to your BMW wirelessly. So enjoy long routes with good music and have access to your smartphone through the CID (Central Information Display) of the car.
The car offers expansive storage for customers; it also consists of seven seats to further accommodate the customers. It holds luxurious features and room for everyone. BMW X7 sports activity vehicle will soon be launched in 2022.
BMW Pakistan
BMW has made its way over to Pakistan to offer its customers brand new luxurious cars for better performance and comfortable road trips. In Pakistan, BMW offers a special price of 22 million Pakistani Rupees of the iX model for its first 22 customers. The elegant touches and the futuristic streamlined shape of the BMW iX model differ from other vehicles.
BMW i4 Features
It includes smart features, modern style, and innovative technology in every detail of its iX model. Along with the iX model, the BMW i4 comes with a stylish, sporty, and fully electric engine for its customers here. This model is a Gran Coupe that supports superb range to create a perfect driving experience for both long and short distances of your everyday travels.
Furthermore, this model delivers extraordinary performance with up to 400kW. Pakistani men can take this sporty car on a high-speed journey from 0 to 100km/h in just four seconds! Even at this speed, the car will feel impressively smooth while driving and it will ensure agility and precision on long-distance trips and city drives.
It is a five-seater vehicle that provides comfortable seating with still more room for people! The long wheelbase with a smooth roofline defines the elegant shape of the BMW i4 Gran Coupe. The car will be available in Pakistan in early 2022 and will cost around 7.47 million Pakistani Rupees.
People in Pakistan ask questions such as, "How many BMW i8 cars are available in Pakistan?" Well, there are only five BMW i8 model cars available for purchase in Pakistan.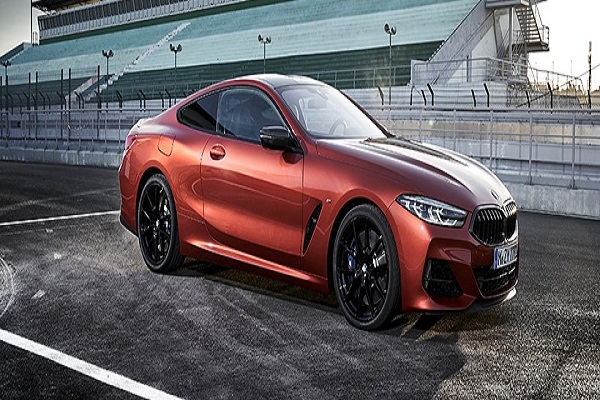 Frequently Asked Questions
Q: Is Mercedes Benz better than BMW in terms of performance?
A: While the Benz is considered to be the highest performing luxury car on the road, BMW on the other hand is the winner when it comes to luxury performance, style and comfort.
Q: What would be the most thrilling BMW car to drive?
A: BMW M3 model is the best car to ride due to its exciting and exhilarating experience on the road.
Q: What is so good about the BMW cars?
A: It is one of the most recognized brands in the world and it is renowned for its high-quality product offering, extraordinary craftsmanship, and reliability.
Q: Why do people buy BMW?
A: Well, mostly because people go for style, comfort, and best performance when looking for a car to drive. Furthermore, it offers all of these features including many more such as safety, quality, and luxury.
Q: What does BMW stand for?
A: It stands for Bayerische Motoren Werke.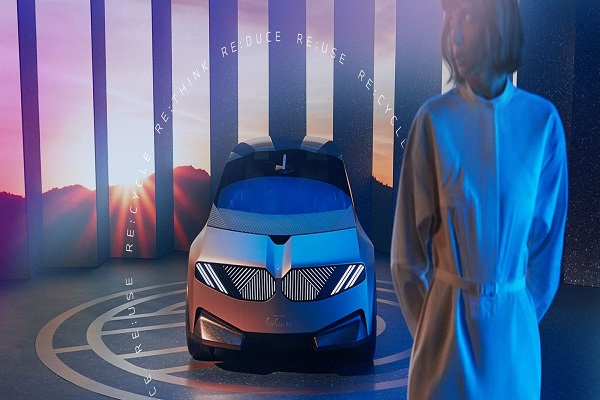 Social Media Handle