Bank Alfalah Limited ranks among the largest Pakistani private banks having a network of six-hundred and ninety-nine branches in over two-hundred cities and has branches at the international level, including Afghanistan, Bangladesh, UAE, and Bahrain.
The Abu-Dhabi group owns and operates this Bank. The World Bank's IFC (International Finance Corporation) collaborated with Bank Alfalah in 2014 and held a stake of 14.74% in this Bank. The article contains all the information about the bank, including Bank Alfalah Limited Biography.
| Title | Description |
| --- | --- |
| Details | |
| Type: | Private |
| Name: | Bank Alfalah Limited |
| In Urdu: | بینک الفلاح لمیٹڈ |
| Traded As: | Save Money |
| Industry: | Banking Capital Markets |
| Founded: | June 21, 1997, Karachi |
| Headquarter: | Principal Office, Karachi Pakistan |
| Key People: | H.H. Sheikh Hamdan Bin Mubarak Al Nahayan (Chairman) |
| Product: | Loans, credit cards, Savings, Consumer Banking, etc. |
| Revenue: | PKR 55.378 billion (2014) |
| Net Income: | PKR 8.513 billion (2014) |
| | |
| CALCULATOR: | Bank Alfalah has an installment car loan calculator available on its website for calculating monthly installments on Bank Alfalah Car Loan. |
| The number of employees: | 7,785 (2014) |
| Subsidiaries: | 130600 |
| Company Profile | |
| Location: | World |

Bank Alfalah Introduction
The bank was incorporated as HCEB (Habib Credit and Exchange Bank Ltd), Bank Alfalah Ltd, being the public Ltd company on 21st Jun 1992, under the ordinance of companies 1984, (now Companies act-2017 has replaced it), that started its operations in the same year.
The Bank is providing financial solutions to governments, institutes, corporations, and consumers via a broad spectrum of services and products, including credit and consumer banking, investment and corporate banking, commercial, securities brokerage, SME, Agri-Finance, and Islamic Financing Solutions.
It holds 61.20 % in Alfalah CLSA-Securities Ltd, which is involved in the stock brokerage business, fund placements, and investment counseling. The Bank has a shareholding of 40.22 % in Alfalah-GHP Investment Mgmt. Limited that has registered as an Investment Advisor and Asset Management Organization under rules of Non-Banking Finance Organizations.
Bank Alfalah Limited History
Bank Alfalah is linked to BCCI (Bank of Credit & Commerce International), having 3-branches. Pakistan State Bank took over the control of these 3-branches to protect consumers' interests under the identity of HCEB (Habib Credit & Exchange Bank).
Privatization of Bank
Bank's privatization was done in 1997, and Abu-Dhabi Group & Pakistan and UAE jointly took over its control and ownership and gave it a new identity as 'Bank Alfalah Ltd.' The Bank's Management implemented policies and strategies to make it a great player in the market.
With Abu-Dhabi Group's partnership, its position got stronger that permitted it to make considerable investments in technology to enhance its products and services range.
Vision
To empower and inspire individuals to perform things uniquely and make their way in business and life.
Mission
The Bank looks at the marketplace with revolutionary eyes to search for new chances and look for novel ways of empowering its clients to become successful & advance the finance world.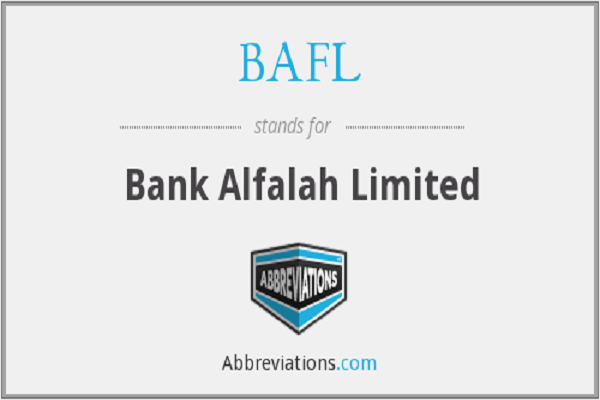 Bank Alfalah Limited Board of Directors
Mr Atif Bajwa-CEO & Director
Mr. Khalid Qureshi-Director
Dr. Ayesha Khan-Director
Dr. Gyorgy Tamas-Director
Mr. Efstratios Georgios-Director
Mr. Khalid Mana-Director
Mr. Abdullah Naseer-Director
Sheikh Nahayan Mabarak-Chairperson
Senior Management
Atif Bajwa-CEO & Director
Faisal Farooq-Group Head of Human Resources and Learning
Asim Jawad-Group Head of Strategy, Customer, and Transformation Experience
Bilal Asghar-Group Head of Corporate International Business and Investment Banking
Khawaja Mohammad Ahmad-Group Head of Operations and Corporate Services
Haroon Khalid-Group Head of Compliance & Control Group
Mehreen Ahmad-Group Had of Retail-Banking
Mohib Hassan Khan-Chief Information Officer
Muhammad Akram Sawleh-Company Secretary, In Charge of Corporate and Legal Affairs
Dr. Muhammad Imran-Group Head of Islamic Banking
Muhammad Yahya-Group Head of Digital Banking
Faisal Rabbani-Chief Risk Officer
Tahir Khursheed-Group Head of Audit and Inspection
Syed Ali Sultan-Group Head of Treasury and Capital-Markets
Zahid Anjum-Group Head of Special Assets Mgmt.
Responsibility of Bank Alfalah Employees
Every staff member at Bank has the responsibility to:
Handle the business of the Bank with professionalism, integrity, and honesty.
Avoid any such act that Bank, customer, or the public may view as unlawful or unethical.
To understand and follow the regulatory/ legal requirements and Bank's procedures and policies that apply to employees' tasks.
Avoid participation in subversive or political activities and also avoid wagering, betting, and gambling.
Obtain permission from Management for participation in political activities like participation in internal elections of political parties. If HR or CEO doesn't allow such actions, the staff member must discontinue his political involvement.
Behavior towards Bank, other staff members, and clients should be ideal and gentle.
Employees shouldn't leak Bank's confidential and sensitive information and its clients.
Bank Alfalah Limited Awards
2020
GIFA (Global Islamic-Finance)
Most Innovational Islamic Banking 2020
GIFA recognized Alfalah bank for its efforts to facilitate their clients in better and new ways continuously. The Bank introduced the Shariah-Compliant Islamic Application for its clients.
Best Islamic-Savings Product-Alfalah Islamic 'Recurring Value-Deposit'
Since its introduction, Alfalah Islamic 'Recurring Value-Deposit' has worked as an excellent start to Bank's deposit portfolio. It facilitates its clients to save according to their needs and preferences besides providing them with Halal and increasing returns.
Effie Laurel for Remittance-Account Campaign
The Bank secured a Silver Effie Laurel for its Campaign of Remittance Account in the ceremony organized by the Advertisers Society of Pakistan.
Award for Best Content-Marketing
The Bank secured the Prize for Best Content-Marketing for its Campaign of Alfa World-Cup.
Pakistan-Digital Awards
Best High-Impact Campaign Laurel
The Bank secured the Best High-Impact Campaign laurel for its Kifaayat Account Campaign.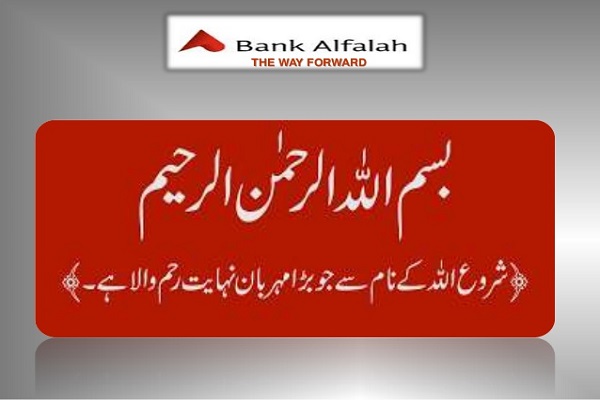 2019
In a ceremony organized on 10th Jan 2020, this Bank is recognized as 2019's best customer-franchise and best Bank.
Award for 2019's Best Bank
The Bank secured the Laurel for being the best Bank of the year 2019 at a ceremony of Banking Awards.
Best Customer  Franchise  Award
The Bank succeeded in winning the Award for being the best Customer-Franchise 4 times in a ceremony of Banking Awards.
GDIB (Global Diversity and Inclusion Benchmarks) Awards
The Bank participated in GDIB Awards in 2019 and secured 2-GDIB awards in these categories:
D&I Implementation & Structure
Flexibility, Benefits, and Work-Life Integration
2018  
Efforts of the Bank were appreciated at the third Banking Awards of Pakistan organized on 9th Nov 2018. The Bank won 2-awards in various categories:
Best Customer Franchise
The Bank received Award for its efficient service delivery and importance and attention to customers' requirements.
Best SME Bank
Alfalah Bank won this Award to grant financial assistance to SMEs and make a sustainable and effective growth-strategy.
2017
In 2017 the bank Alfalah ranked as no. 1 Bank of Pakistan, and it's both a privilege and honor to perform best and get recognized for the splendid performance.
Award for 2017's Best-Website The Bank achieved this Award for distinction and innovation in the digital community.
Bank Alfalah 'Islamic,' 2017 PAS Award Believing in the quote 'All you Require is Faith' Campaign for Islamic Banking in Best in Financial and Banking Services.
2017 Best Loyalty & Rewards Program
For the launch of the Alfalah-Orbit Rewards Program
Best Relations with Investors, PSX Listed-Companies
Consecutively for 4-years.
Bank Alfalah Limited Timings
Monday to Thursday- 9 AM to 5 PM
Friday: 9 AM to 5 PM (Prayer or Lunch Break 1 PM to 2:30 PM)
Saturday: 10 AM to 2 PM (without a break)
Number of Branches
Total No of Branches is 86, out of which eighty branches are conventional while six branches are Islamic branches.
Donations by Bank Alfalah
The Bank is contributing its role to society by showing maximum attention to the following areas:
Leadership Development
Promotion of the sports, arts & culture
Health
Education
Stability of Environment
Social-Welfare
Contact Information
Contact Center of Bank Alfalah
For card authorization: 042 111-225-786
From within Pakistan: +21 111-225-111 or +42 111-225-111
From outside Pakistan: +92 21 111-225-111 or +92 42 111-225-111
Social Media Handles
https://www.facebook.com/BankAlfalahOfficial/