Allied bank is the 1st bank to be founded in Pakistan. It started in the city of Lahore under the name 'Australasia Bank' in 1942 before independence and in 1947 started functioning as Allied Bank of Pakistan.
In Aug 2004, due to the capital reconstruction, ownership of the bank was transferred to a corporate trust comprising 'Ibraheem Group,' and its name was changed to Allied Bank Limited in 2005. The article comprises every information about the Bank, including Allied Bank History.
| Title | Description |
| --- | --- |
| Details | |
| Type: | Public (KSE: ABL) |
| Industry: | Finance and insurance Commercial bank |
| Founded: | From the name of Australia Bank in 1942, Lahore, India (Current Pakistan) |
| Headquarter: | Lahore, Pakistan |
| CEO: | Tahir Hassan Qureshi (1 Jan 2017–) |
| paid-up share capital: | PKR 0.12 million under the Chairmanship |
| attracted deposits, equivalent: | attracted deposits, equivalent |
| Total assets then amounted to: | PKR 0.572 million. |
| Capital & Reserves amount: | Rs. 10.5 billion, |
| deposit exceeded: | Rs. 143 billion |
| Board of Directors: | In 1974, the Board of Directors of Australasia Bank |
| Allied Bank,2005 : | In May 2005, Ibrahim Leasing Limited |
| privatization : | September 1991 |
| Corporate Values : | We believe that a strong corporate culture |
| | |
| Core Values : | Integrity, Excellence in Service, High Performance, Innovation and Growth |
| Internet Banking : | Allied Direct Internet Banking offers you the convenience |
| Allied Bank ATM : | Allied Cash+Shop Visa Debit Card for use at ATMs |
| Parent organization: | Ibrahim Holdings (Private) Limited |
| Product: | Financial services |
| Revenue: | 75 billion PKR |
| Subsidiaries: | ABL Asset Management Company Limited, more |

Allied Bank History
Allied bank is known for being the first bank established in Pakistan. The bank has established itself as a foundation with a strong deposit base, assets, and equity and offers universal banking services and focuses on retail banking. It has more than One-Thousand, Three-Hundred and fifty online branches, fifteen-hundred ATMs throughout the country. It is offering several technology-based services and products to its customers.
Vision
To become an efficient and dynamic bank providing smart solutions to get the 1st preferred bank status for clients.
Mission
To provide their value-added facilities and services to their customers.
To generate a sustainable value via diversity, growth, and efficiency for all the stakeholders.
To give high-tech innovatory solutions to fulfill the requirements of customers.
To perform a proactive part in contributing to society.
Provision of a challenging environment for working and rewarding dedicated and hard-working faculty members according to their performance and abilities.
Core Values
High-Performance
Integrity
Innovation & Growth
Excellence in Service
Strategic Objectives
Creating investors' value and increasing the image of the brand via excellent and persistent performance.
Re-engineering SLAs, SOPs, TATs, policies, and procedures ensure operational efficiencies via effectively managing essential resources.
To build the confidence of customers via convenient designs of products and delivery channels.
Instilling responsibility and ethics among human-resource and become an 'Employer of the Choice' for skilled and expert professionals.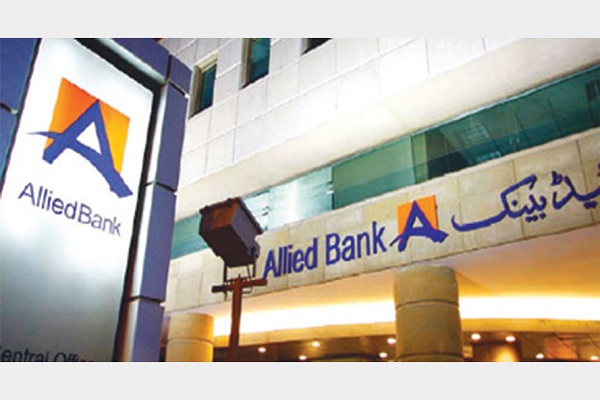 Status of Company
NTN: 0801428-7
Registration Number: 0000099
Postal Code: 54000
E-Mail: [email protected]
Fax Number: 042-35909146
UAN Number: 111-225-225
Phone Number: (+92-42) 35880043
Allied Bank Branches
Domestic Branches
Domestic branches are located in Ahmed Pur East, Abbottabad, Arifwala, Attock, Badin, Bahawalpur, Bahawalnagar, Bannu, Dadu, Chistian, Charsadda, Chiniot, Chichawatni, Daska, Dadyal, Depalpur, Dina, Dera Ismail Khan, Gojra, Fort Abbas, Gilgit, Ghotki, Gujranwala, Jhelum, Kamoki, Karachi, Kabirwala, Islamabad, Hasil Pur, Kamoki, Jhang.
Moreover, it has branches in Haroonabad, Jampur, Hassan Abdal, Hafizabad, Kohat, Kot Addu, Mianwali, Mardan, Moro, Multan, Sanghar, Sahiwal, Pattoki, Raiwind, Peshawar, Wah Cantt, Vehari, Taunsa, Wazirabad, Taxila, Toba Tek Singh, Swat, Tando Adam, Samundari, Rawalpindi, Lodhran, Mailsi, and many other cities.
International Branch
Located in Bahrain.
Associated Companies
Subsidiaries
ABL Asset Mgmt. Company
Associates Due to Common Directorship
Pakistan German Business-Forum
Habib Allied Holding Ltd
Ibrahim Agency Pvt. Ltd
Ibrahim Fibers Pvt. Ltd
Pakistan Institute of Bankers
Triconbson Consulting-Corporation Private Ltd
Pakistan Institute of Bankers
Quality School-Foundation
NMF-National Management-Foundation
Karachi-Education Initiative
Allied Bank Board of Directors
Muhammad Naeem Mukhtar-Chairperson
Muhammad Waseem-Non-Executive Sponsor Director
Sheikh Mukhtar Ahmad- Non-Executive Sponsor Director
Dr. Muhammad Akram-Independent Director
Abdul Aziz-Non-Executive Director
Nazrat Basheer-Independent Director
Zafar Iqbal-Independent Director
Tahir Hassan-CEO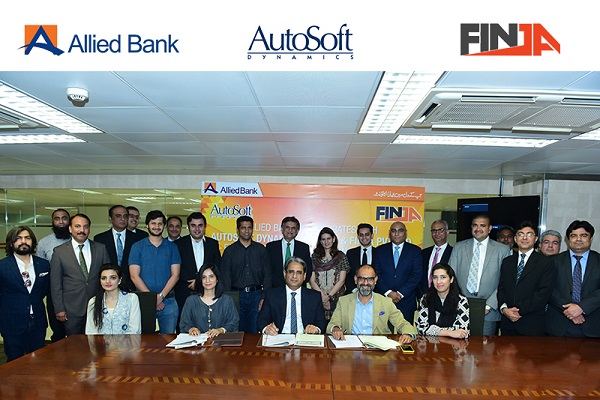 Board Committees
Audit Committee
Constitution of Audit Committee
Mr. Zafar Iqbal-Chairperson
Mr. Mohammad Akram-Member
Mr. Mohammad Waseem– Member
Constitution of Board Risk Mgmt.  Committee
Mr. Sheikh Mukhtar Ahmed-Chairperson
Dr. Mohammad Akram–Member
Mr. Abdul Aziz– Member
Mr. Tahir Hassan–Member
Constitution of E-Vision Committee
Mr. Muhammad Naeem-Chairperson
Mr. Zafar Iqbal–Member
Ms. Nazrat Basheer–Member
Mr. Tahir Hassan-Member
Constitution of HR and Remuneration-Committee
Mr. Abdul Aziz-Chairperson
Dr. Mohammad Akram–Member
Mr. Mohammad Waseem-Member
Legal Advisor and Auditors
M/s. KPMG Taseer Haadi and Co., Chartered Accountants-Auditor
M/s. Mandviwalla and Zafar Advocates-Legal Advisor
Membership of the Trade Bodies and Industry Association
Pakistan Institution of the Corporate-Governance
Association of Pakistani Banks
Chamber of Commerce and Industry, Lahore
Pak-Agriculture Coalition
Pakistan's Management Association
Chamber of Commerce and Industry, Karachi
Pakistan's Business Council
Digital Banking Services
myABL Digital Banking
myABL Personal Internet Banking
Voice Assisted Banking with myABL
myABL Personal Finance Management
Biometric ATM Service
Branch POS Facility
Pay Anyone
Allied Bank Open-Banking
Self-Card Activation Service for Prepaid and Debit Cards
Debit and Credit Cards
Allied Visa Premium Debit-Card
Allied Visa Classic Debit-Card
Allied Visa Credit-Card
Allied Basic Debit-Card
Secure Online Shopping
Deals & Discounts
Allied EZCash Prepaid-Card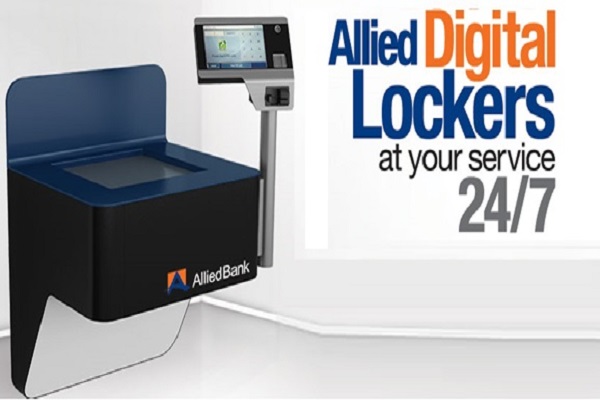 Everyday Accounts
Current Account
Allied Asaan Account
Allied Youth Account
Allied Rising Star
Allied Express Account
Allied Bharosa Account
Allied Senior Citizen Account
Awards and Recognitions
2020 Awards
Award for Best Phone Banking Application
Award for Best Digital-Innovation
Award for Corporate Excellence
Award for Best Application & Web-Enabled Market
2019 Awards
Award for Best Bank of 2018
Award for Best Primary-Dealer for the Year 2018-2019
Award for Best Corporate-Report
2018 Awards
Award for being Pakistan's Best Bank
Pakistan's Best Loan-Advisor
Award for Corporate Excellence
Award for Best Corporate-Report
2017 Awards
Bank of Year Award
Best Investment and Corporate Bank
Award for Corporate Excellence
Best Bank in the Islamic Finance
Listed Among Top Twenty-Five Companies
Best Institutional and Corporate Bank
2016 Awards
Award for Pakistan's Best Loan-House
Best Institutional and Corporate Bank
2005-2016 Awards
Pakistan's Best Equity-House in the Year 2008
Award for Pakistan's Best Investment-Bank in 2013
Pakistan's Best Retail Bank in the Year 2011
Award for 2013's Best Domestic-Investment Bank
Award for the Strongest Bank According to 2014 Balance Sheet
Code of Conduct
All the bank staff has to follow the following code of conduct:
Upholding Compliance & Law
Punctuality
Honesty
Sense of Responsibility
Restriction on Political Involvements
Avoid Harassment & Discrimination
Restriction on Pranks and Practical Jokes
Customer Information's Privacy
Confidentiality
Restriction on Use of Drugs
Social Media Handles
https://www.facebook.com/alliedbankpk
https://www.instagram.com/ablpk/