Citibank Pakistan
A multinational financial Citigroup owns this bank who founded in New York in 1812 as Now York's 1st National City Bank. It started its operations in 1961 and is considered to be one of the commercial banks of Pakistan. Citibank Pakistan is headquartered in Karachi and provides many products and services including finance, remittance, insurance, investments, and bank accounts.
Furthermore, there are thousands of branches of the bank including Citibank UAE, the USA, Mexico, Afghanistan, the UK, Australia, and many more. The total assets of the bank are estimated at 1 trillion dollars including all national and international branches situated in more than 3 thousand locations all over the globe. This article has all the information including Citibank History.
| | |
| --- | --- |
|            Title |            Description |
| Name: | Citibank Pakistan |
| Founded: | 1812 |
| Owner: | Multinational financial Citigroup |
| Headquarter: | Karachi |
| Services: | Finance, Insurance, Investment, Bank Accounts |
| Total Assets | 1 trillion dollars |
| First President: | Samuel Osgood |
| First Branch: | New York |
| Website: | https://www.citi.com/ |

Citibank History
The bank was founded in 1812 in Newyork. Samuel Osgood was the first president of the bank followed by William Few, Peter Stagg, Isaac Wright, Moses Taylor, Thomas Bloodgood, and Thomas Smith. It started to finance and treasury operations during Taylor's presidency. In 1812, it provided bonds of 50 million dollars and joined the USA national banking system in 1865.
Furthermore, it opened its first department of foreign exchange in 1897. It also provided treasury services to the government of the USA for many years. Citi Bank was the first American bank that had assets of one billion dollars in 1919 which resulted in the expansion of the bank to four branches in New York. By the year 1930, it expanded to hundred international branches excluding the USA.
The headquarters of the bank which was located in Argentina was blown by Vanzetti and Sacco supporter, Severino Di Giovanni in 1927. The bank provided 3 billion dollars for Brazilian and other country's losses. A subsidiary of the bank was established in 1990 and became the world's top card issuer bank in New York. In 2006, the bank opened twenty-three branches in the Metropolitan region.
Services
The bank offers commercial services to its customers all over the world including payments, Demand Drafts, treasury, marketing, loans, remittance and insurance, and Finance which includes Home Finance, Car finance, and many more. Other services of the bank include the following.
1- Bank Accounts
It offers different types of bank accounts including current and saving accounts and is considered to be the first bank to introduce ATM in the USA. All types of accounts are made on the basis of their policy which is client-friendly. There is no limit to withdrawal and investments.
2- Products
Products of the bank facilitate the customers which include the following.
Visa Card
Master Card
ATM Card
Citi – Gold Card
Citi – Silver Card
Shaheen Card
Cheque-Book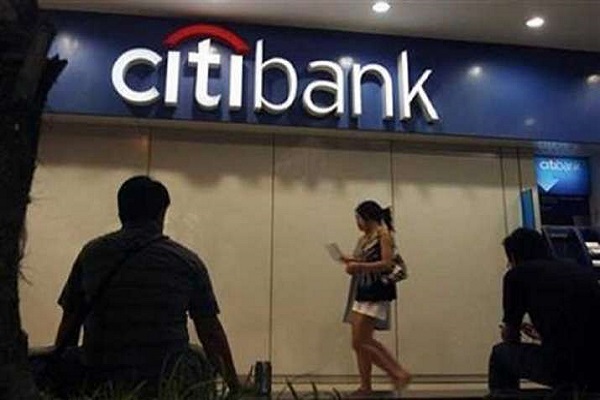 3- Remittance
The bank provides remittance services to customers throughout the globe. It has made buying homes easy for its customers through the service of Home Remittance.  One can easily send money and products to its relatives through the proper channel of the bank.
4- Investments
Citi Bank provides investment services to its clients on better interest percentages and there is no limit for investments in the bank. Investments can be made under different conditions and percentages of interest. It has already provided interest of almost 2 billion dollars to its customers and shareholders in different countries.
5- Loans
Loans are offered by the bank on the basis of different conditions of interest. It offers PKR 3 Lacs to PKR75 Lacs of loan services. The profit of loan interest is recorded as 7 billion dollars by the year 2016 which resulted in many controversies.
6- Corporate Finance
Corporate Finance of the bank includes many services for traders and businessmen which include Cash Finance, Running Finance, Small Finance, Trade Finance, and Export Finance.
7- Insurance
Many insurance services including life insurance are provided by the bank on different conditions which can be paid on the E-banking app of the bank.
8- Agricultural Finance
Finance services of the bank include agricultural finance which aimed to provide technical knowledge and funds for wells, fencing, infrastructure, tractors, plantation, and solar plants to the farmers in order to increase the productions of crops in Pakistan and throughout the world.
Board of Directors
All of the Citibank branches are lead by the board of directors in the USA which are enlisted as:
Ellen M. Costello – CEO
Grace E. Dailey – Comptroller Citi Bank
John C. Dugan – Chairman
Jane Fraser Chief Executive Officer
Peter Babej – CEO Asia Pacific
Mark Mason – Chief Financial Officer
Jay Jacobs – Managing Director
Mary McNiff – Chief Compliance Officer
Margo Pilic – Chief of Sttaff
Gary M. Reiner – Operating Partner
Edward Skyler – Executive Vice President
Azenek Turek – Chief Risk Officer
Sara Wechter – Head of Human Resources
Mike Whitaker – Head of Operations
Jessica Roos – Chief Auditor
Karen Peetz – Chief Administrative Officer
Ernesto Zedillo – Director
Paco Ybarra – CEO Institutional Clients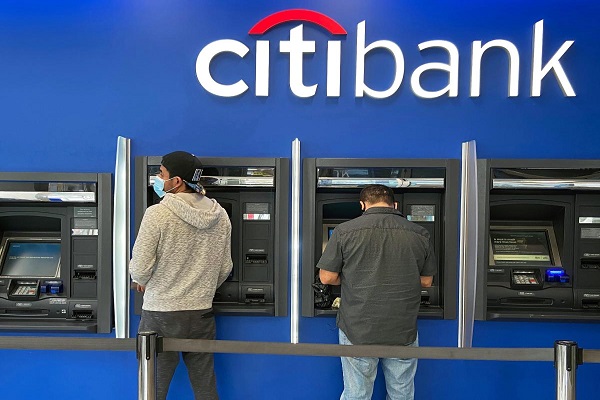 Citibank Pakistan
Ahmad Bozai – CCO
Gulzeb Khan – Chief Financial Officer
Citibank Pakistan Branches
The bank expanded its operations in many countries through its worldwide branches. The Citibank Pakistan has various branches which are located in Karachi, Islamabad, and Lahore while the international branches include the following destinations.
India
Philippines
China
Africa
Vietnam
Venezuela
Jamaica
Egypt
Senegal
South Africa
Israel
Australia
Zambia
Canada
Brazil
Contributors
The bank is owned by ten stakeholders along with different percentages. A list of the owners along their stake percent is given below.
The Vanguard Group Inc – 7.8 %
SSgA Funds Management Inc – 4.5 %
Managed Account Advisors LLC – 1.6 %
BlackRock Fund Advisors – 4.6 %
Capital Research and Management Co – 2.4 %
Harris Associate LP – 1.3 %
Geode Capital Management LLC – 1.6 %
Capital Research and Management – 2.1 %
Norges Bank Investment Management – 1.3 %
Massachusetts Financial Services – 1.4 %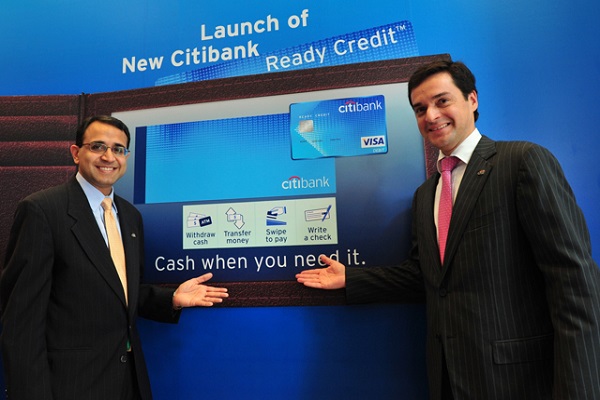 Total Worth
Total assets were estimated at 6 trillion dollars in 2006 which is enlisted the top banks of the world.
Frequently Asked Questions
Q: Is Citibank owned by China?
A: Citigroup is the owner of this bank whose first branch was operated in New York.
Q: Which country owns this bank?
A: It is owned by the United States.
Q: Where is Citibank Pakistan headquarter?
A: Citibank Pakistan headquarters is in Karachi.
Q: Is Citibank the world's largest bank?
A: No, ICBC bank is the largest bank with the maximum assets by 2020.
Contact Information
Phone # +92 – 21- 3259 – 0137
Email # [email protected]
Fax # +92 – 21 – 3259 – 3604
Social Media Handle
https://www.facebook.com/citi/