Meezan Bank is the best bank in Pakistan and 1st & largest Islamic bank. The bank has a capital of almost 14.1 Billion rupees and is a rapidly growing financial institution in its banking sector. The bank provides a wide range of Islamic-banking services and products through its network of more than eight-hundred branches in over two-hundred and forty Pakistani cities.
Pakistan Banking Awards has recognized Meezan Bank as Pakistan's Best Bank. While several international and local institutes have recognized it as 'Pakistan's Best Islamic-Bank.' This article carries every detail about the Bank, including Meezan Bank History.
| Title | Description |
| --- | --- |
| Details | |
| Type: | Public Limited |
| In Urdu: | میزان بینک |
| Traded As: | KSE: MEBL |
| Industry: | Islamic Banking, Commercial Banking |
| Founded: | 1997 |
| Headquarter: | Karachi, Pakistan |
| CEO: | Irfan Siddiqui (1997–) |
| Meezan Bank: | Pakistan's first and largest Islamic bank |
| operations: | the Bank commenced operations in 2002 |
| branches: | 166 branches in 40 different cities. |
| Share Holders: | world-renowned financial institution |
| paid-up capital: | Rs. 10 billion |
| Product: | Murabaha, Ijarah, Diminishing Musharakah, VISA Debit Card, Saving Accounts, Consumer Banking, etc |
| Revenue: | ₨22.25 billion (US$210 million) – 2015 |
| Net income: | ₨5.02 billion (US$48 million) – 2015 |
| Total assets: | ₨531.8 billion (US$5.1 billion) – 2015 |
| A number of employees: | 8,500 |
| Motto: | The Premier Islamic Bank |
| Subsidiaries: | Plexus (Pvt) Ltd. |

Meezan Bank History
The bank was founded in 1997 to carry out Islamic Banking. In 2002 the bank received its Islamic-banking license and was renamed 'Meezan Bank.' Then-President Pervaiz Musharraf inaugurated the new Islamic-Commercial bank at an inauguration ceremony held in Karachi.
In 2003 the bank established itself as a pioneer of the Islamic-banking in the country and rapidly established branches all over Pakistan. A broad range of products was launched and developed, strengthening the bank's position as the country's Premier Islamic-bank. In 2007 the bank opened almost a hundred branches in thirty-one cities. 
Vision 
Set up Islamic banking as 1st choice banking to enable implementation of an unbiased economic system, thus providing a solid base for founding a just and fair society for humanity.
Mission
To emerge as a premier Islamic bank, offering a reliable shop for value-added and innovative services and products to their customers/clients within Shariah's boundaries. Simultaneously, optimizing the value of stakeholders via an organizational environment based on learning, respect, fairness for enterprise and individuals' performance. 
Values 
Integrity

Shariah Compliance

Service Excellence
Network of Branches
The bank has over eight-hundred branches in two-hundred and forty cities in Pakistan; it is the largest Pakistani bank. With this grand network, the bank's potential and existing customers/clients are closer in advantaging from Islamic-banking at the doorstep of the bank. All Meezan branches are providing online banking services to their clients. 
Organizational Chart of Bank
Audit Committee
Company Secretariat

Internal Audit & Business Risk-Review

Shariah Audit
Business Segments
Consumer Finance

Retail-Banking, Commercial SME and Agriculture

Treasury and Home Remittances

Corporate and Institutional-Banking

Investment Banking and Advisory
Branch Network
Faisalabad

Bahawalpur

Gujranwala

Baluchistan

Hyderabad

Karachi (West)

Karachi (South)

Karachi (North)

Karachi (East)

Multan

Lahore (West)

Lahore (East)

KPK

Islamabad
Corporate Social Responsibility
The bank aims to create value for society and investors simultaneously, in such a way that is connected to its moral values and Islamic-principles of Ehsan. The bank feels its responsibility as part of society and intends to contribute positive things to society.
Thus, it partnered with several organizations to implement and design initiatives specifically in the education and health sectors to benefit society. 
Education
Meezan bank is focusing on the provision of quality and standard education to Pakistani youth. In this regard, the most beneficial and ambitious educational projects are:
PEF (Professional Education-Foundation)

Centers for Excellence in Islamic-Finance

IBA National Talent-Hunt Program
Health Care
The bank is supporting individuals' rights to have access to quality education and health care facilities regardless of their income. The bank is collaborating with the following non-profit organizations dedicated to playing their role in society. 
The Indus Hospital

OSF-Omair Sana Foundation

SIUT-Sindh Institute of Urology Transplant

LRBT (Layton Rahmatullah Benevolent Trust)

SKMCH (Shaukat Khanum Memorial Cancer Hospital)

Behbud Association in Karachi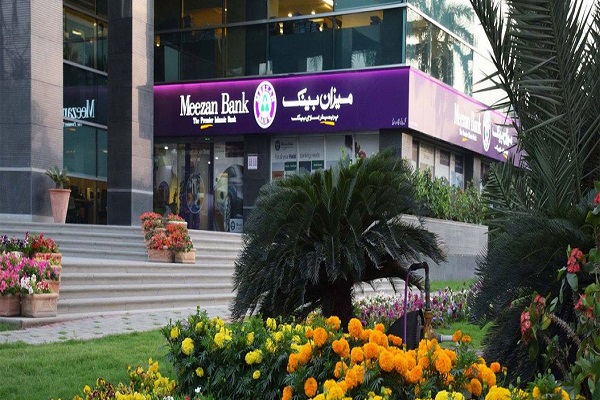 Code of Conduct
All the bank employees should follow this code of conduct:
Bank employees are directed to follow discipline, integrity, dignity, and integrity in all dealings with customers, officials, the public, and other fellow bankers. 

The employees must follow all rules and regulations and avoid such criminal activities or actions that may cause damage to the bank's interests.

Employees should conduct all transactions and all business activities honestly. 

Employees should not engage in money laundering and other fraud activities.

In case of any conflict, employees should inform their immediate boss. 

Employees aren't allowed to receive any personal benefit like gifts, cash from clients, or customers.

Employees should keep bank information confidential and shouldn't leak it to anyone outside bank premises. 

The employees could only update or access the bank's data or system of which the bank has given them authority. 

Employees are not allowed to take part in any political activity or become part of a political party.

If any employee observes any malpractice or wrongdoing, it is his obligation to inform the bank's whistleblowing program.

Bullying at the workplace is not allowed.

The employees should follow proper dress code.
Meezan Bank Board of Directors
Mr. Riyadh S.A.A. Idress-Chairperson since 2012

Mr. Faisal A.A.A. Al Nassar-Director since 2015

Mr. Badar-Director since 2015

Mr. Mubashar-Director since 2019

Mr. Basal Al Badar-Member

Mr. Muhammad Guermazi-Member

Mr. Saad Abbasi-Member

Mr. Noor-ur-Rehman-Director since 2014

Ms. Nausheen Ahmad-Member

Mr. Atif Azam-Director

Mr. Irfan Siddique-CEO & President
Shariah Supervisory-Board
Justice Retired Muhammad Taqi-Chairperson

Dr. Muhammad Imran Ashraf-Vice Chairperson

Sheikh Esam Muhammad-Member

Mufti Muhammad Naveed-Member
Facilities Offered to Employees
The bank ensures a balance between work-life and entertainment for its employees and offers the following facilities:
Praying Area

Mental & Physical Fitness

Beach and Farmhouse Huts

In House Café

Training Facilities & Grand-Auditorium

Secure Transportation Service

The facility of Day Care for Mothers
Shareholding Details
Company Rupees (Million)
Pak-Kuwait Company                                          
4,244
Islamic Development-Bank 1,932
Noor Financial-Investment Company 4,986
Other Shareholders                                               
3,598
Corporate Information
Registered & Head Office
Address: Meezan Bank Ltd, Meezan House, C-25 Estate Avenue, Site, Karachi
Phone # +92-21-37133500, +92-21-38103500
E-mail: [email protected]
Fax: +92-21-36406049
Social Media Handles
https://www.facebook.com/MeezanBank
https://twitter.com/MeezanBankLtd