Auditing is one of the most reputable and notable professions throughout the world. If an auditor serves in one of the best globally recognized audit firms, he gets fame or recognition. The business and commercial activities in Pakistan are thought to be centered in Lahore, Islamabad, and Karachi. As a result, this profession has a higher scope in these cities than in other cities.
Every student looks for an audit firm to complete an articleship after finishing his/her B.com, CA inter, or ACCA. Every CA student must complete an articleship from an auditing firm.
Every student aims to complete his/her Chartered Accountant Articleship from a recognized audit firm. The top 10 audit firms in Pakistan that all CA students should consider are described in this article.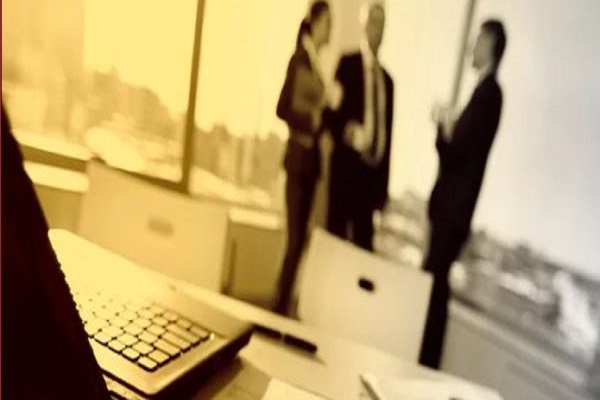 Criteria for Auditor Recruitment in Firms
As per section 223 of the 2017 Companies Act, a private firm does not need to employ an auditor if the issued or paid-up capital is less than Rupees 1 million. However, all other firms, even non-profit ones, are required to hire auditors.
But only private firms are subject to this requirement. According to section 247, private, non-profit making, and public companies must recruit a chartered accountant.
Top 10 audit firms in Pakistan
Let's have a detailed look at the Top 10 Audit Firms in Pakistan so that you get a better understanding. They include:
1- PwC
One of the best Audit Firms in Pakistan is said to be PricewaterhouseCoopers that is represented by A. F. Ferguson & Co. In 1908 the firm was founded in Karachi. So, it is Pakistan's oldest firm of accountants. Its offices are located in Islamabad Lahore, and Karachi and more than sixteen hundred employees are working in these offices. The staff includes competent tax and information technology experts, 47 MBAs or BBAs, and 180 Chartered Accountants that are making it one of the top 10 audit firms in Pakistan.
The firm has audited a wide range of public and private sector organizations, including numerous government corporations, non-governmental organizations, organizations listed on Pakistani stock exchanges, healthcare, banks, industrial and consumer product services, construction and engineering, insurance, financial institutions, gas and oil, telecom and energy sector projects.
Clients of PwC
The following industries are clients of PwC:
Banking
Chemical
Government
Healthcare
Energy, Utilities, and Mining
Insurance
Telecommunication
Construction and Engineering
Not for Profit
PwC Office Locations
PwC offices are located in Islamabad Lahore and Karachi. More than sixteen hundred employees are working in these offices.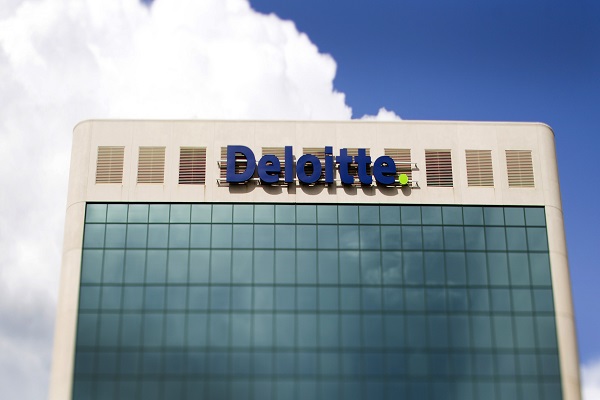 2- Deloitte
Deloitte Touche Tohmatsu Limited ranks among Pakistan's top professional or competent services firms, providing a wide array of services. These services include Tax, Audit, Financial Advisory, and Consulting. Deloitte Pakistan has an affiliation with Deloitte Touche Tohmatsu Limited. The company's Audit & Assurance section is primarily split into two sections, Section A and Section B, respectively.
The company employs more than 600 workers in its four offices across Pakistan. The company's staff consists of more than a hundred qualified MBAs, accountants, IT specialists, and other technically competent individuals.
Clients of Deloitte
The clientele of Deloitte includes:
NGOs
Pharmaceutical
Textile
Banks
Insurance
Deloitte Office Locations
Their offices are located in Pakistan's four main commercial hubs:  Multan, Karachi, Lahore, and Islamabad.
3- KPMG
KPMG Taseer Hadi & Co. is a member of KPMG International. Their international clients include the world's top organizations. KPMG Taseer Hadi & Co. demonstrates the value proposition (VP) of KPMG International in offering services to companies in the private and public sectors. It depends on KPMG for the precision of their audit opinion, advice on probable business risks, and the provision of valuable and sound business guidance.
In Pakistan, they work with highly regarded companies that have key importance in the Pakistani economy and are indeed one of the best Audit Firms in Pakistan.
Clients of KPMG
The clients of KPMG include:
Hotels
Oil refining
Sugar
Cement
Pharmaceuticals
Chemicals
Energy
Financial services
Engineering
Electrical
KPMG Office Locations
KPMG offices are located in Karachi, Islamabad, and Lahore.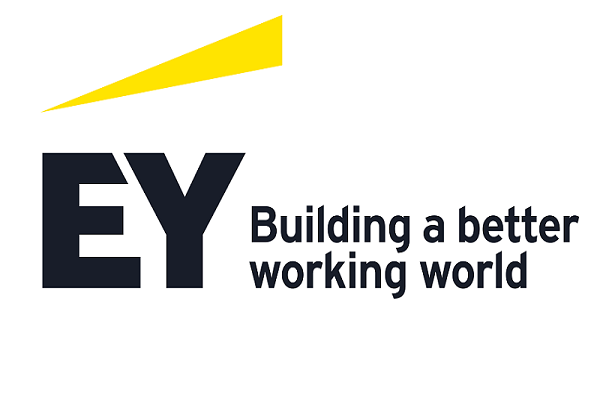 4- Ernst & Young
EY provides advisory, transaction, tax, and assurance services. The firm is dedicated to serving different stakeholders, who depend on them to provide excellence and quality in whatever they do.
EY wants to bring the discussion about the issues affecting capital markets and economies to the global audience. They believe that the world functions better when business is successful. The professionals working in this firm belong to different cultures.
Clients of Ernst & Young
Ernst and Young are providing its services to the following industries:
Advanced Manufacturing & Mobility
Financial Services
Consumer
Private Equity
Energy & Resources
Government & Infrastructure
Technology, Media & Telecommunications
Ernst & Young Office Locations
Ernst & Young is working in Lahore, Islamabad, and Karachi.
5- Push Digits
Push Digits has a team of highly skilled and experienced chartered accountants dedicated to providing client organizations a wide array of business, accounting software, audit, tax, audit, accounting, and management consultation services. Their goal is to provide their clients with high-quality services.
They offer flexible and cost-effective services and also consider the needs and requirements of the client's business. The staff at Push Digits consists of highly skilled accountants having enormous experience in the fields of tax, audit, business, and accounting. They also have a strong understanding of international standards.
Clients of Push Digits
Push Digits is providing its services to the following industries:
Energy & Resources
Textile
Electrical
Consumer
Push Digits Office Locations
Push Digits have established its offices in Karachi and Lahore.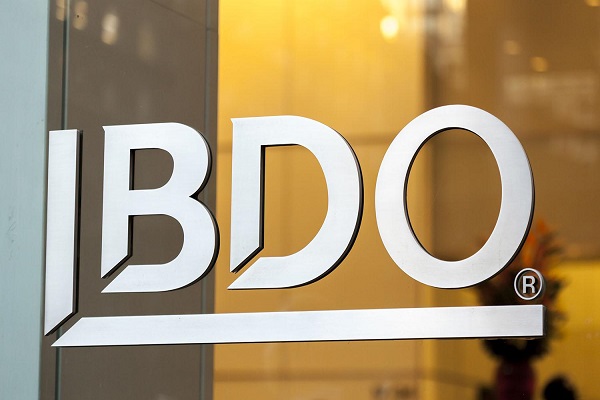 6- BDO
Mr. Ebrahim Dahodwala established Ebrahim & Co. (today BDO Ebrahim & Co.) in Karachi on 1st January 1951. The company quickly earned a reputation for offering high-quality services and evolved into one of the most prominent companies of the post-partition era. It primarily provided corporate secretarial, taxation, and audit services.
The firm collaborated with the BDO network in 1982 and within only a few years of this collaboration, it acquired the status of a full member firm. The organization has implemented all the standards and guidelines for practice management formed by BDO International. So, the staff and partners have attended various training conferences throughout the world. And the local staff has been trained to follow BDO standards.
Clients of BDO
The following sectors are seeking the services of BDO:
Agricultural Sector
Financial Services
Education sector
Energy Sector
Non-Profit Organizations
Banking Sector
Energy Sector
Communication and Transport
BDO Office Locations
Currently, BDO is working in Lahore, Islamabad, and Karachi.
7- Grant Thornton
It offers services to various industries, including taxation, auditing, and professional accounting. It generates $ 2.7 billion revenue in a year. There are over 56000 employees working for this company worldwide in more than 140 countries. This firm, known as Grant Thornton Anjum Rahman(GTAR) in Pakistan, offers the following services:
Relieving the client of bookkeeping chores so they might concentrate on other business issues
Tax
Audit and Assurance
Clients of Grant Thornton
Grant Thornton is providing its services to the following sectors:
Health Care
Public Sector
Non-Profit Organizations
Business & Financial Services
Industrial and Consumer Products
Telecommunication, Media, and Technology
Leisure, Tourism, and Travel
Construction and Real Estate
Grant Thornton Locations
Grant Thornton is working in Lahore, Islamabad, and Karachi.
8- Crowe Hussain Chaudhary & Co.
Crowe Hussain Chaudhury and Co. Chartered Accountants ranks among Pakistan's highly reputed and oldest firms of Management Consultants and Chartered Accountants. Mr. M Hussain established this firm in Lahore in 1947. Mr. Hussain played an important role in founding the prestigious Institute of Chartered Accountants of Pakistan.
Now, Crowe Pakistan has a team of more than four hundred professionals across its four offices in Pakistan. Crowe Pakistan provides a broad range of professional services, including assurance, tax, advising, and corporate services. It is one of the best audit firms in Pakistan.
Crowe Hussain Chaudhury and Co. Clients
Health Care
Engineering
Public Sector
Media
Non-Profit Organizations
Business & Financial Services
Industrial and Consumer Products
Tourism and Travel
Real Estate
Cement
Crowe Hussain Chaudhury and Co. Office Locations
Initially, Crowe Hussain Chaudhary & Co.'s office was initially established in Lahore, but within a very short time, it expanded its offices to Karachi and Rawalpindi.
9- RSM
Since 2012, RSM Avais Hyder Liaquat Nauman (AHLN) has been a member of the RSM network. It has been working since 1977, providing a comprehensive number of services to both international and national clients. The company has consistently grown over time to rank among the top 10 audit firms in Pakistan.
RSM AHLN is run by ten partners. The firm has a team of three-hundred workers. The firm provides a wide range of services, including management consulting, business advisory, tax advisory, auditing, and accounting.
Clients of RSM
Their clientele includes a broad and varied range of commercial and industrial businesses in both the private and public sectors.
Manufacturing
Energy
Private Equity
Consumer Products
Financial Services
Real Estate
RSM Office Locations
RSM is working in Peshawar, Islamabad, Quetta, Faisalabad, and Karachi.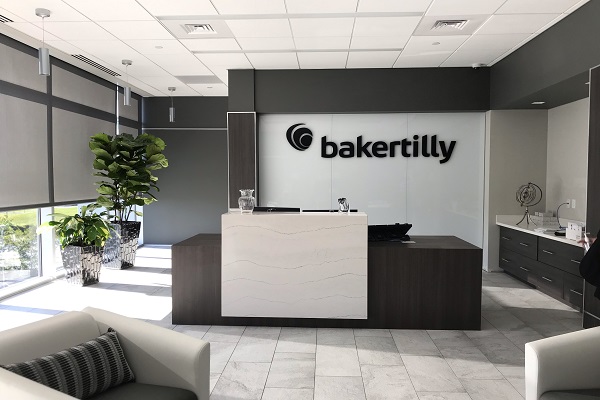 10- Baker Tilly
Baker Tilly Mehmood Idrees Qamar has been offering tax, assurance, audit, and other advisory services under the trade name 'BAKER TILLY.' The 2001-founded company is renowned for its high-quality services and professional and ethical standards.
Baker Tilly is a proud member of the Baker Tilly network, which has a presence in 147 countries and employs 33,600 individuals in over 960 offices. Their membership extends their global presence by categorizing them in the top 10 audit firms in Pakistan.
Clients of Baker Tilly
Baker Tilly is providing its services to the following sectors:
Energy
Construction
Business Sector
Government Contractors
Non-Profit Organizations
Higher Education
Private Equity
Real Estate
Baker Tilly Office Locations
The firm's offices are located in Peshawar, Islamabad, Faisalabad, and Lahore and its headquarter is in Karachi.