According to its area, North Waziristan Agency (NWA) is 2nd largest Agency. Its North border is linked with 'Kurram Agency,' East border with 'FR Banu,' and South Border with 'South Waziristan' and West Border with 'Afghanistan.' Its area comprises 40707 Km area.
The total population of this Agency is almost Six-lack. The capital of NWA is Miramshah. People living here belong to 2-tribes 'Dawarh,' and 'Wazir.'  This article contains all the information about the agency, including North Waziristan Agency Biography.
| Title | Description |
| --- | --- |
| Information | |
| Province: | Federally Administered Tribal Areas (FATA) |
| Administration HQ: | Miramshah |
| Area: | 4,707 km2 (1,817 sq mi) |
| Population : | 543,254 (2017) |
| Density: | 120/km2 (300/sq mi) |
| Government Political agent: | Muhammad Yahya Akhunzada |
| Time zone : | PKT (UTC+5) |
| Established : | 1910 |
| Mountainous region: | Northwest of Pakistan |
| Bordering : | Afghanistan and covering 11,585 square kilometers |
| Mughal ruler: | Bahadur Shah, son of Aurangzeb |
| Archeological Finds: | Located Buddhist sites In 1966 |
| On 4 June 2007: | Pakistan's Take new Waziristan strategy |
| | |
| Notable Rivers: | Tochi; Kaitu; Kurram; Khaisor and Shaktue |
| Notable Streams: | Khoni Aigad; Chashma Aigad; Saidgi Algad; Kanungo Aigad; Sagga Aigad; Tauda China Algad |
| Location: | The northern part of Waziristan, Pakistan |
| Name: | North Waziristan Agency |
| In Urdu : | شمالی وزیرستان ایجنسی |
| Country: | Pakistan |
| Nickname: | North Waziristan |
| Type: | Tribal Agency |
| Local Language Name: | Pashto (99.6%) & English & Urdu |
| Coordinates : | 32.9431° N, 69.9550° E |

Introduction
In 1910 NWA got the status of a full-fledged agency having its head offices at Miran Shah. Too bold and gallant tribes of Darius and Wazir are residing here. Its latitudes lie in the range of 32.35 degrees to 33.22 degrees, and longitude lies from 69.22 degrees to 70.38 degrees. The total area of this Agency is Four-Thousand Seven-Hundred and Seven Km.
North Waziristan Agency History
During Mughal's era, Waziristan was Mughal Empire's part, and Aurangzeb's son Bahadur Shah once visited this area, and Darius and Wazir tribes gave tributes to him. After the Mughal rule's downfall, Sikhs swayed up to Banu, and they remained limited to forages only as they couldn't dare to reach near tribal regions. Darius and Wazirs, both the tribes, accepted the impact of Durrani Kings and Mughals.
Rule of British Government
When in 1849 the British Government took control of the settled Banu district, North Waziristan tribes were under Kabul Government's sovereignty. Darius tribe summoned the British Government to come to their area to bring peace and to protect them from Wazirs. Therefore, British people came to North Waziristan in 1894 and signed an agreement with its tribes.
Systems Introduced by British
These British individuals implemented a regular-system of revenue administration and land record for Tochi valley's most fertile area. Three years later, in 1910, North Waziristan got the status of a full-fledged agency.
Muslim-Hindu Clash
From 1935 to 1936 Muslim-Hindu clash took place over a Hindu girl's marriage belonging to Banu with a Muslim man. People of the tribe rallied round-1 Tori Wazir Mirzali Khan, who later was given the title 'Faqir of Ipi.'
Jihad was announced against Faqir of Ipi and the British people, and Lashkar of Faqir of Ipi continued to fight against the British until they evacuated this area in 1947. In 1960 Faqir of Ipi passed away. Despite his opposition against Pakistan, Waziristan's Jirgas decided to join Pakistan.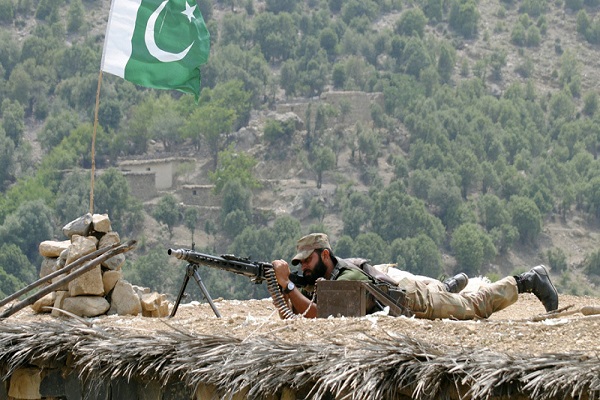 Tribes
Darius and Utmanzai tribes are principal tribes in this area. Mashups, Malakshi, Saidgis, Kharsins, and Gurbaz, are small tribes and all these tribes are Pakhtoons except Saidgis. Some historians consider these tribes as Semites, but it's a common understanding that they belong to origin-Aryan.
Their traditions, however, give evidence that these are descendants of Ghurghust and Karlan and accepted as a tribe of Ghurghust and Karlanri Pathans.
Areas Occupied by Wazirs
The Wazirs occupy the hilly areas; Kaitu valley, Sherathala Plain, Khaisora, Kurram River's lower-stretches, and Tochi valley's upper parts Kharakamar. These are divided into Mamit Khel, Wali Khel, and Ibrahim Khel. These main sections are divided further into many sub-sections.
Area Occupied by Daurs
Daurs division is segregated into Upper-Daurs & Lower-Daurs. The area dominated by them is known as 'Upper-Daur,' and 'Lower-Daur.' They are settled on the Tochi river's left bank from 'Khajuri' to 'Kharkamar.' The Kharsins have affiliation with Madda Khel and Boda Khel Wazirs. 'Mahsuds' are cousins of these Wazirs and share common ancestors, that is, Wazirs.
Some Mahsuds known as Bahlol Zai Malakshai reside in a small section of Razmak surrounded by Tori Khel and Bora Khel Wazirs. The Saidgis people live in Dande Plain, Dawegar, and Shawal near 'Durand-Line.'
Physical Features
According to geographical calculations, NWA is a single-unit. But for administration ease, it is split into 2-agencies that is South and North Waziristan.  The area comprises of rough and high hills with rugged and deep defiles. NWA mountains are apart from the mountain system of Suleiman in the South and Koh-e-Sufaid in the North.
The peaks and mountains form the rampant between Afghanistan and Pakistan. The height of the hills is almost Fifteen-Hundred to Twenty-Five Hundred meters above sea-level. Substantial ranges are Zakha, Muzdak, Alexandra, Eblunkai, Shawal, Shoidar, Ingame, Vezda, Laran, and Derwent.
Tochi Pass and Valley
Tochi river that flows via the Agency has formed 'Tochi Pass.' Throughout this pass, cultures, people, and armies move in and out of the region. This pass links Ghazni in Afghanistan with Banu in Pakistan. The river carves a significantly important and broad valley surrounded by mountains and hills on all the sides except East-side.
It is almost a hundred km in length. The valley is cultivable and fertile. Kurram and Ketu are two other minor rivers that flow in the Agency's Northern part.
Mining
In this area, Minerals are Cu (Copper) associated with volcanoes at Boya, Manzar Khel Spink Amar. Manganese is linked with cherts and Chromite with serpentinites. At Saidgi and Muhammad Khel, 2-chromite mining sites are present. Ordinary Stones for building constructions are mined in some hilly areas.
North Waziristan Agency Climate
In winter the weather is cold, and in summer it stays hot. Summer here starts in May and exists till Sep, with June being the warmest month. The maximum temperature during June is 31 degrees Celsius while the minimum temperature during this month is 18 degrees Celsius.
The Winter season starts in Oct and ends in April, with Dec, Jan, and Feb the coldest months. The maximum temperature during January is 10 degrees Celsius while the minimum temperature is 2 degrees Celsius. In Razmak, there are heavy rains, unlike other areas of the Agency.
Streams & Rivers
Tochi, Shakute, Khaisor, Kurram, and Kaitu are 5-notable rivers. Streams namely Suedar Aigad, Tarkhobi Algad, Damoma, Tauda China Algad, Saga Aigad, Kanungo Aigad, Saidgi Aigad, Chashma Aigad, and Khoni Aigad are streams in this agency.
Dressing & Ornaments
Their everyday dressing includes turban, chappal, cloth sheet, waistcoat, trousers, and shirts and the women wear a petticoat or sleeved blouse and a heavy long shirt with the trousers. Females cover body and head with a cloth sheet. Married females wear colored trousers, and unmarried ones wear simple trousers.
Women wear ornamented and colorful blouse or a multi-colored frock made with forty-meter cloth at marriages and festivals. To adorn themselves, they put on gold and silver rectangular pieces that they hung on forehead and head-sides down to their ears. The dressing of Daur's females is similar to the females of Wazir. They wear leather chappal as footwear.
Food
Maize or wheat bread is consumed as a staple food, and milk is consumed in different forms. The tribesmen like roasted meat 'Larmin.'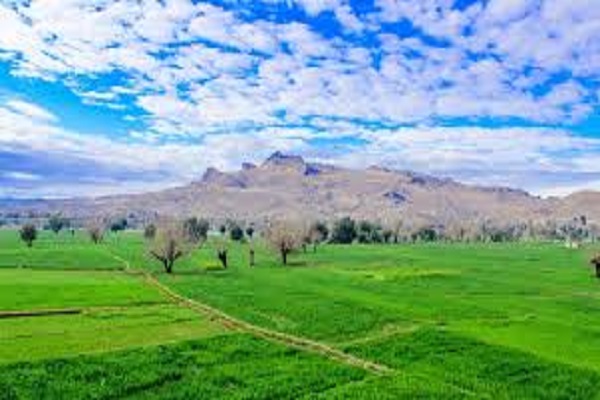 Residential Pattern
Darius people reside in houses located closely in a compacted area. While Wazirs live in a joint family system in a house called Kot or Ket or a large family live in homes proximate to other members' houses. Kot is an enclosure of stones and mud or mud alone having 3-5 meters high walls.
Mostly a tower is built in every Kot's center, giving it a fort looks. This tower is made as the strategic point to fight with enemies. There are sitting places and a mosque in every section of the village. There is a guest house, 'Hujra,' in almost every home.
Occupation
People here are uneducated, so they mostly earn their income by moving abroad for labor while local individuals make their bread by investing in the transport business.
Places of Interest
Headquarters of North Waziristan Agency 'Miranshah' is linked with Banu and some other significant places by metaled roads. This town serves the people of this area as a market center, and government-departments are also housed here. Keith Valley and Pakistan-Afghanistan border are some other exciting places in this Agency.
Administration
The political Agent has general control over Agency and administers revenue, civil, and criminal cases according to 'Frontier Crime-Regulations & Customary Law. Agency comprises of 3-sub divisions and 9-Tehsils. Assistant Political-Officer or Assistant Political-Agent heads the sub-division.
Three Assistant Political-Agents assist Political Agent in criminal cases and other official assignments, including affairs related to law & order in Agency. Assistant Political-agents help Political-agent in handling problems of the Agency. They decide cases of civil suits and minor crimes.
Role of Naib Tehsildars and Tehsildars
Political Naib Tehsildars and Tehsildars are in charge of Tehsils. Their principal task is to control tribes and also maintain the law & order in their areas.  They handle all affairs of protected zones of their Tehsils. The cases or issues occurring in un-protected zones are decided by elders of the tribes known as Motabars and Maliks.
Maliki-System
British Government introduced the Maliki-system. Maliks used to work as a medium between tribe and administration. Lungi-system called 'Sufaid Resh' is a lower form of the Maliki. In NWA, there are One-Thousand, Six-Hundred and Twenty Maliks & the Lungi holders.