Travel Agency in Karachi
Pakistan's largest city, Karachi, is well-known for its vibrant inhabitants, beautiful culture, and delicious desi cuisine. Numerous local and foreign visitors come to the city each year to take advantage of the city's top attractions. The city is home to some great natural attractions. In addition to having numerous industrial hubs and business centers, Karachi is renowned for its reputable travel firms. Travel and tour agency Karachi details are described in this article.
Travel Agency in Karachi List
Travel agency Karachi list is as follows:
Gulzar Travel Agency Karachi
Usman Travel Agency Karachi
Al-Khair Hajj and Umrah Travel Karachi
Asia Travel Agency Karachi
Al-Madina Travel Agency Karachi
Bukhari Travel Agency Karachi
Makkah Travel Agency
Shaheen Travel Agency
Fly Holidays
Arhab Travel and Tours
Aqua Premium Travel
Ameer-e-Millat Travel and Tours
Al Syed Travels Private Limited
Winds Travels
Oasis Travel Agency Karachi
Dasht Travels
Top Line Travel
Bismillah Travel Agency Karachi
Unicorn Travel and Tours
Travel Unlimited
Best Travel Agency in Karachi
Best travel agency Karachi list is as follows:
1- Zeb Travels
It ranks among Karachi's oldest travel companies. Zeb Travels, which was founded 40 years ago, is one of Karachi's most valued travel companies. The company has more than 60 staff members who put in a lot of effort to serve the needs of the esteemed clients. The company provides its clients with both domestic and foreign tours. It is the best international travel agency in Karachi.
Local Tours
This agency offers the following local tours:
Kaghan Valley
Sukkur
KPK
Gwadar
Gilgit
Thar Desert
Neelum Valley
Kashmir
Islamabad
Hasan Abdal
Murree
Gurdwara Nankana Sahib
Hiran Minar
Mangla Dam & Ramkot Fort
Taxila & Golra Railway Track
Lahore
Ghanda Singh
Multan and Bahawalpur
Rohtas Fort
Changa Manga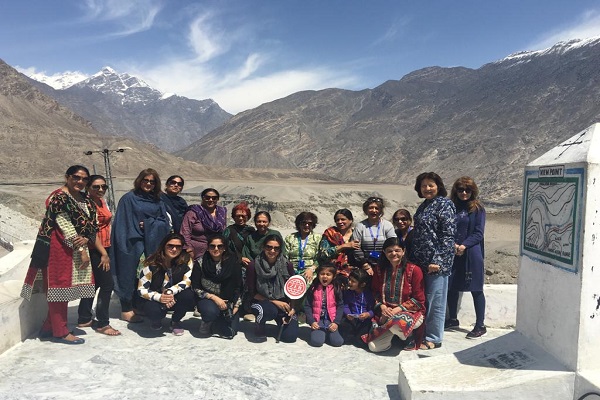 International Tours
This agency offers following international tours:
Jordan
Greece
Georgia
Iran
Azerbaijan
Malaysia
UAE
Singapore
Turkey
Thailand
Address
Uni Plaza Ground Floor, Hasrat Mohani Road in Karachi
Contact Number
0333-3397717
Social Media Handle
2- Aroma Travel
Aroma Travel is Karachi's best travel agency. They have been assisting the residents for over thirty years. Nearly all significant airlines working in Pakistan, including Pakistan International Airlines, Thai Airways, Saudi Arabian Airlines, Malaysian Airlines, Swiss International, Cathay Pacific, Emirates, Turkish Airlines, Etihad and Gulf Air, etc., have repeatedly given Aroma Travel Service (Private limited) the "Top Agents" title.
This agency offers you a stress-free trip to domestic and foreign locations, including grassy plains, large mountain ranges, beautiful deserts, historical places and sea views. It is another best Travel Agency in Karachi.
Services
Tickets from well-known airlines like Pakistan International Airlines, and Thai Airways are available through this agency.
Additionally, they offer Umrah and Hajj services. For Hajj and Umrah, they have permission from the governments of Saudi Arabia and Pakistan. And is one of the best Umrah travel agency in Karachi.
They offer corporate packages to many multinational corporations, domestic corporations, and government agencies, such as Sindh Cabinet and Governor House.
Address
16 Sidco Avenue Center, Strachen Road, Karachi
Karachi Travel Agency Contact Number
0300-0663287
Social Media Handle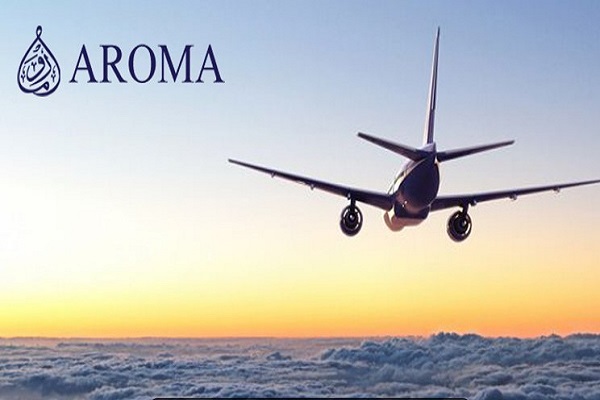 3- Hike Whiz Travel and Tours
It's a firm that guarantees premium vacation packages, all at reasonable prices. The firm offers its clients comprehensive travel options with round-the-clock expert staff assistance.
Services Offered
Umrah services for individuals who want to perform Umrah. You can select the Umrah package that is ideal for you from a variety of choices they offer to suit your interests.
Transportation, best hotels, and visas are all included in the list of ziarat services.
For the needs of senior business employees and executives, such as CEOs, they provide a number of packages.
In addition, they offer food from renowned restaurants.
Numerous foreign trip packages are available from Pakistan to most well-known destinations around the world.
Additionally, they assist clients in locating ticket packages and inexpensive flights to their preferred locations.
They provide clients with business ventures and services that cater to their special travel requirements, such as ticketing and hotel bookings.
They also provide car rental services. They provide long- and short-term car rental services for both business and leisure travel requirements.
On request, they can also provide a rental car with a driver.
Address
Shop # 1, Ground-Floor, plot 14-C, South Park Avenue, Phase 2 Extension DHA, Karachi
Travel Agency in Karachi Contact Number
021-35380848
Social Media Handle
4- Shirazi Travels & Tours
This travel agency has an experience of over thirty-five years in the tourism sector. They provide a wide range of products, services, and packages to make your vacation or business trip memorable. The company offers several travel services, such as:
Travel for Business Projects
Private Customers
Leisure and Honeymoon
Private Customers Event Management
Additionally, they provide a wide range of vacation packages, such as incentive tours, honeymoon packages, travel insurance, and help with obtaining visas. So, if you're seeking for a reliable and experienced travel company in Karachi, you can think about this agency.
Address
FL 19 Block-5 Boat Basin Clifton Adjacent Karachi Grammar School, Karachi
Karachi Travel Agency Number
021-35221301
Social Media Handle
http://www.shirazitravels.com/
5- Pelican Travels & Tours
It is another well-known travel agency in Karachi. They began business in 2006, and have established themselves as one of Karachi's top travel agencies. The business offers a variety of services, some of which are:
Airline ticketing services that make it simple and affordable to purchase tickets.
Visa consultation with the fastest processing times allows you to concentrate on your trip.
Services for holiday planning so you can travel without any stress.
Using a hotel reservation service, you can get excellent lodging options at a very reasonable price.
Providing transportation services to make your tour cost-effective.
Client care center that handles after-sales assistance and customer relations.
Additionally, they provide all consumers a free subscription so that you never miss out on fantastic offers and packages.
Address
Suite # 101, 1st Floor, The Plaza Shopping Mall, Block-Nine, Near Do Talwar, Karachi
Phone Number
021-35308561
Social Media Handle
6- Total Travels
Since it began operating in 2007, Total Travels has grown into a reputable business that specializes in almost all tourist services. The agency is famous not only among Karachi residents but also among well-known international businesses like GTA and DOTW.
All of your travel requirements may be met here, including domestic and international ticketing, luxury island trips, travel insurance, village life, sightseeing, and hot air balloon. This travel agency in Karachi for visas gives you visa counseling because the visa application process is a time consuming and hectic process. If you have a Pakistani passport, it typically takes 1 week-several month to obtain a tourist visa.
They provide following services:
Domestic and international tickets at a reasonable price for traveling from Pakistan to any city throughout the world.
The agency offers village life, festivals, islands, cruises, top malls, ferries, countryside adventures, and sightseeing hours.
Travel insurance covers medical expenses, accidental death, flight cancelation/delay, and flight loss.
Address
A-2 Plot Number 14/FL 4, Block-5, KDA Scheme 24, Main Rashid Minhas Road, Gulshan-e-Iqbal, Karachi
Contact Number
0336-8728357
Social Media Handle
24 Hours Travel Agency Karachi
The following agencies are providing 24-hour services in Karachi:
Air Label Travel and Tours
Pak Soneri Travels
Karwan-e-Rahbar International
Quality Aviation Private Limited
Real Mart Air Travels and Tours
Travel Agency Karachi Jobs
Travel agency in Karachi vacancies are offered for the candidates having these skills:
Excellent sales skills and a focus on the needs of the customer
Has a sound knowledge of a variety of travel-related areas (domestic and international, vacation, business group and individual, etc.)
Effective communication, persuasion, and presentation skills
Knowledge of Microsoft Word and Excel
Jobs in travel agency Karachi are offered at a pay of almost 35,000 to 45,000.