Chichawatni District
Chichawatni is a Tehsil of District Sahiwal in Punjab, Pakistan, that covers an area of 1,602 km2, and its capital city is Chichawatni. Its sub-division consists of thirty-seven Union Councils, and three of these form it's Capital city. It is a flourishing city with excellent economic growth, offering all the amenities of a large city in a small city.
The tehsil is famous for being home to Pakistan's 2nd large forest, ice cream parlors, cotton, wheat, and sugar cane crops. Presently, the city is serving as the administrative center of the Sahiwal Division. It is sub-divided into thirty-four rural Union Councils and 3 City Union Councils. It is a popular tourist stopover since it is around 12 miles (20 kilometers) from the historic Upper Indus city of Harappa, which is listed as a World Heritage Site by UNESCO.
A number of colleges and other higher education institutions are located here, making it an educational center for several local villages. Though Urdu is widely spoken in Sahiwal, Punjabi is the dominant language, especially in Chichawatni.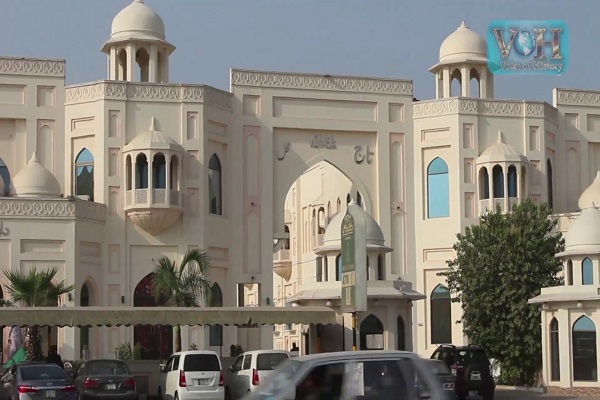 Chichawatni History
Rajput Bhatti dynasties ruled across northern India and eastern parts of Pakistan from the start of the 7th century. Sultan Mahmud Ghaznavi assumed control of the Ghaznavid kingdom founded by his father, Sultan Sabuktagin, in 997 CE. In 1005 he defeated the Shahis in Kabul.
The eastern regions of Punjab were ruled by the Rajputs until 1193. Later, the area was governed by the Mughal Empire and the Delhi Sultanate. The missionary work of the Sufi saints among the Punjabi people made the Punjab region predominately Muslim. Today, the Punjab region is studded with Sufi dargahs.
Invasion by Sikh Empire
Following the Mughal Empire's decline, Sikh Empire entered Sahiwal District and took control of it. It is reported that after the 1st world war, British Raj transformed Chichawatni village into a modern city by planning decrees and infrastructure investment.
Migration after Independence
In 1947 majority of Indian-Muslim families left Punjab towns Firozpur, Ludhiana, Amritsar, and Jallandhar and inhabited small towns like Chichawatni. The Muslim population is present in large numbers and supported Pakistan Movement and Muslim League.
Following Pakistan's independence, minority Sikhs and Hindus moved to India from northwestern Punjab regions. And Muslim refugees living in northeastern Punjab regions of India moved to the northwest Punjab regions, including Sahiwal District.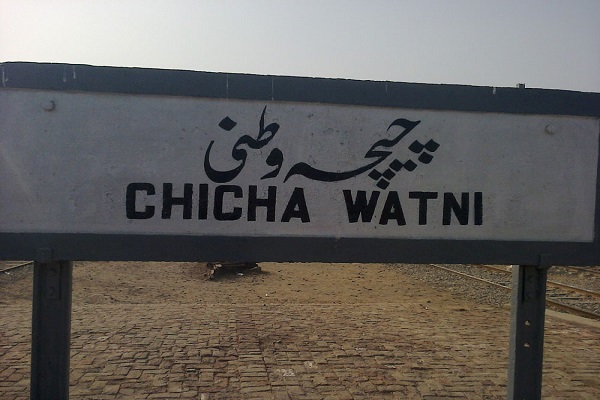 Where is Chichawatni
Chichawatni city is located in District Sahiwal, serving as the administrative hub of Chichawatni Tehsil. It is located around 28 miles (45 kilometers) from Sahiwal, adjacent to the old main road known as Grand Trunk Road. From Chichawatni to Lahore, there are 3 transportation options: taxi, car, and train. The population was reported to be 160,000 in 2011.
Geographic Information
Chichawatni's longitude and latitude are 72.699539 and 30.535133, respectively. The GPS coordinates are 72° 41′ 58.3404″ E and 30° 32′ 6.4788″ N. It is a place in Pakistan under the Cities place category.
Chichawatni Plantation
The city is headquarter of the Pakistani forestry sector. The forested region is named 'Chichwatni Reserved Forest.' Local residents battled against British rule in this forest during the 1857 Independence War. Many foreign captives from the Second World War were restrained in this forest.
Area of Chichawatni Forest
The Chichawatni Plantation, which dates back to 1923, is Pakistan's second-largest forest plantation after the "Changa Manga Forest," with a total wooded area of about 9,000 acres (3,600 hectares). These plants matured into trees after two decades, and the biosphere gained a special resource in the form of local honey.
Services Provided by Forest
In the early 2000s, a U.S.-based group dedicated to avian conservation, The Peregrine Fund, performed research in the forests of Chichawatni. Agriculture University Faisalabad uses the forest for research purposes. A guest house has been constructed in the forest to host foreigners and government guests.
Moreover, it has a large population of pork. Pork hunting licenses are readily available. Even the Forest Administration gives out prizes for hunting pork.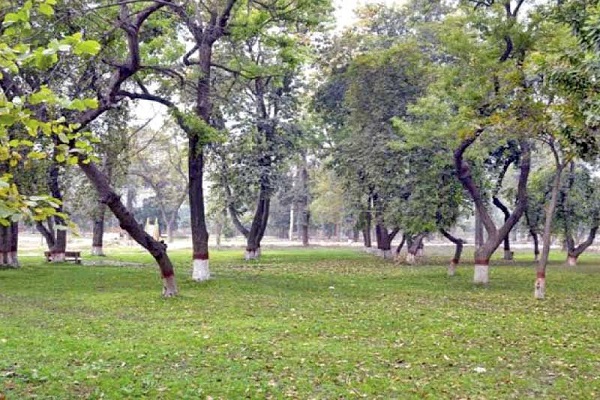 Chichawatni Weather
The temperature reaches up to 45°c in the months of May, June, and July. On average, the city receives 18.72mm of rain and 1 rainy day during the month of May, and the humidity level is often around 18%. The rainfall in June is about 24.81mm, and there is almost 22% relative humidity.
The city receives 61.17mm of rain and about 3 rainy days in the month of July. The humidity level is normally around 34%. With 61.17mm of precipitation, July and August are the months with the most rainfall. The coldest months are January and February, with an average temperature of 11° c.
Chichawatni Education
Some of the educational institutes located in Chichawatni are:
Government Crescent College for Girls
Dawn Cadet High School
Dar-ul-Uloom Khatam-e-Naboowat
The Educators College
Al-Falah Public School
Unique Public School
Government Degree College for Boys
Punjab Group of Colleges
Government M.C. High School for boys
Prominent Places in Chichawatni
Kabaddi Stadiums
Kabbadi is the most-liked sport in this city. There are only a few Kabaddi stadiums with flood light facility in Pakistan, and one of these are located here. There have been multiple Kabbadi championships held in the town. Chichawatni is famous for this stadium.
Cattle market
The cattle market located in Chichawatni called 'Mandi Muwaishiyan' is considered among the largest cattle markets in Pakistan. The market typically runs from the twenty-first of every month to its end.
Railway Station
Chichawatni's 1st railway station was built in 1918, and despite being expanded in 1927, its location in the mainly inaccessible forest to the town's north made it infeasible to reach. In July 2007 a new railway station was built that was more accessible.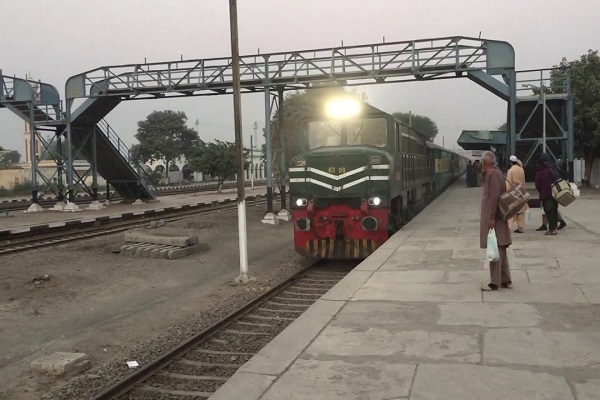 Chichawatni Postal Code
The postal code is 57200.
Government Investment
The Punjab government has significantly invested in the education sector of this city, which has caused a sharp rise in the area's literacy rate. Local administrations have also invested in ICT education to enhance the computer skills of college and school students. The government has also provided funds for the construction of museums and municipal parks.
Chichawatni Famous Food Spots
There are many restaurants and take-away food points offering both fast food and desi cuisines. Some of the famous food points include:
Baagh-E-Zaitoon
Hot Chiks
Golden Chiks
Han Hotel and Bar B Q
Silver Spoon Plus Restaurant
Bistro 201
Labaik Sweets and Pizza House
Sonehri Restaurant
Café Bites
Awami Hotel
Kesar Da Dhaba
Sarhad
Social Media Handle
https://www.facebook.com/ChichawatniDistrictSahiwal/