South Waziristan is a mountainous area of North-Western part of Pakistan. It borders with Afghanistan and covers an area of approximately 6,620 square kilometers. Waziristan is divided into two agencies for administrative purposes (South and North). It comprises the area west and south west of Peshawar between the Touchi River to the north and the Gomal River to the south. South Waziristan is the largest agency of FATA. The Agency is divided into three administrative sub divisions: Sarwakai, Ladha and lower form of Wana. Although there are five tribes in the region, but the most prominent are two tribes namely the Mehsud and the Ahmadzai Wazir (or in short Wazir). Another famous tribe is the Burki tribe, but they are very few in numbers in this region. These tribes are futher sub-branched into numerous small tribal clans, but most of them share common or at-least similar characteristics.[1] South Waziristan Agency
| Title | Description |
| --- | --- |
| Information | |
| Province: | Federally Administered Tribal Areas (FATA) |
| Administration HQ: | Wanna |
| Area: | 6,619 km2 (2,556 sq mi) |
| Population : | 679,185 (2017) |
| Density: | 100/km2 (270/sq mi) |
| Time zone : | PST (UTC+5) |
| Main language: | Pashto |
| Established : | 1893 |
| Mountainous region: | Covers some 11,585 km² (4,473 mi²) |
| Mining: | Coal mines |
| Occupation: | The majority of Wazirs Mahsuds, Dotani and suleimankhail |
| Administration: | Administration functioning since 1895 |
| On 4 June 2007: | Pakistan's Take new Waziristan strategy |
| Location: | Southern part of Waziristan, Pakistan |
| Name: | South Waziristan Agency |
| In Urdu : | جنوبی وزیرستان ایجنسی |
| Country: | Pakistan |
| Nickname: | South Waziristan |
| Type: | Tribal Agency |
| Local Language Name: | Pashto (99.6%) & English & Urdu |
| Coordinates : | 32.3202° N, 69.8597° E |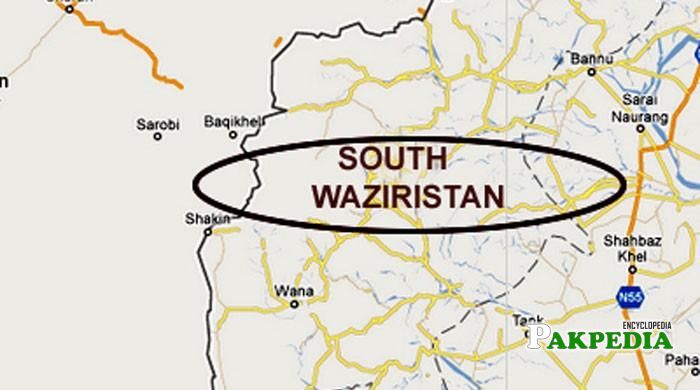 Details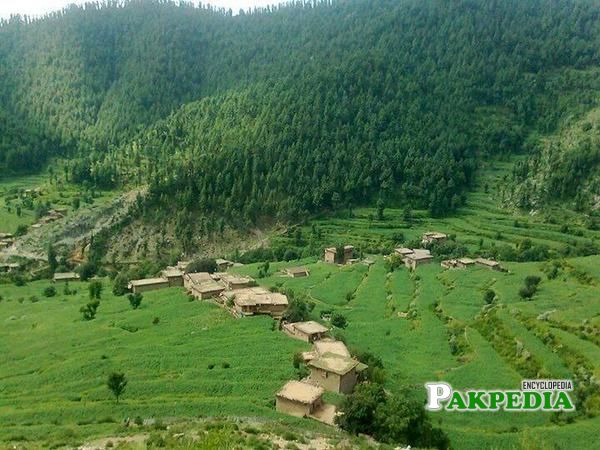 Introduction
South Waziristan agency is mostly mountainous area, bordering Afghanistan. The approximate area of South Waziristan is 6,620 square kilometers and is the largest agency of Federally Administered Tribal Areas (FATA). The agency is divided into three administrative sub divisions: Sarawaki, Ladha and Wana. Although there are five tribes in the agency, but the most prominent among them are two tribes namely the Mehsud and the Wazir. Other famous tribes are the Burki, Dutaani and sulman khail tribe, but they are very few in numbers in the region. [2] Introduction –  Introduction 
Geography
South Waziristan has the total area of 6619 square kilometer. It has three sub divisions named Lakki, Sarwakey and Wana and it has ten tehsils. South Waziristan is also called the area of mountains. A lot of fighters, Mughals, British troops came here and even a great fighter âSikander-e-Azamâ was also not succeeded to win over these people. Area wise, South Waziristan is the largest tribal Agency of FATA. Its boundaries also coincide with Afghanistan, Tank, Bannu, D.I.Khan. Wazir, Mehsud and some peoples belonging form other tribes live in this region. [3] Geography –  Geography 
History
From a historical perspective, the people of this region have been very brave. The great fighter Alexander the great, was also not able to succeed and conquer this region. Even the Britishers were not able to take over the area. The British rulers named this area as "Hell's door knocker", because of its frightening character of local fighters and hostile territory. An interesting fact about this region is that no has ever directly governed this area. According to history both the Wazir and Mehsud tribes lived an independent life and were never governed by any government or king. There are different Jirgas which operate in various regions of South Waziristan. The members of these Jirgas are local tribesmen. Any conflict in the community and all kinds of juridical decisions are taken by the Jirga members. South Waziristan has a distinctive culture and some aspects of its culture are described below.
More Imformation About S.Waziristan
Education
Education wise the area of South Waziristan is very much neglected. Although there are some schools in the area, but colleges are insignificant. The only main college in the whole region is Cadet College Wana. Another cadet college is announced to be open in Spinkai, but at the moment cadet college Wana is the only main college. Most of the students have to go to Dera Ismail Khan for further education. People of the region also don't prefer getting much education. It is evident from the fact that according to an estimate the ratio of education is just 3% for females and 17% for males. Women education is almost insignificant. The local people don't prefer that their women should get education due to prevailing socio-cultural factors.
Sports
The most common sport of South Waziristan is the same, which is played the most throughout Pakistan i.e. cricket. Almost every boy of the region is seen carrying a bat on his shoulders. But football and volleyball are also played in the region. The local game of South Waziristan is known as "Baadaie". In this game dried knee bones of goats are used. It is a little complicated game and only the locals are able to understand and play it.
Festivals
There are not many local festivals of South Waziristan. Most of the festivals are religious which include 2 Eids. There used to be a festival named as "Mela Aspan"; a festival of horses. But this festival does not take place much now days. Weddings are celebrated either very simply or with full pomp. But it does not continue for many days, rather there is only a one day of celebration mostly. Air firing is done on weddings and special dishes are cooked. Mostly mutton biryani, laarmeena and barbecue are seen in weddings. The expense of wedding is mostly shared by the bride and grooms family. There is also a trend in Mehsud tribe, that the groom's family gives Rs. 70,000 to the bride's family before the marriage, so that bride's family can buy things and dowry for the bride. This amount is a fix amount and 90% of the times this amount of exact Rs 70,000 is paid.
Language
The language spoken in South Waziristan is Pashto. But the form of Pashto spoken in Waziristan is very different from the Pashto spoken in rest of the KPK province. The version of this Pashto language is called as Waziri Pashto. It has some common words of normal Pashto, but there are a number of words which are different in Waziri Pashto. For example "singay" a word of normal Pashto is spoken "saranga" in waziri Pashto.
Natural sources
South Waziristan is not only filled will culture but it is also rich in mineral resources like chromite and coal. Most of the area is covered with beautiful mountainous region. There are beautiful rivers and streams flowing in these mountains. But unfortunately at the moment this piece of land is facing a tough time. As army operation is being taking place and the people of region have been displaced in different parts of country. The current local population of agency is insignificant at the moment because of the ongoing operation. It is hoped that the current difficult time for the region and its people will soon be over and the people will go back to their homeland. The culture of South Waziristan will revive soon.
Notable personalities
In Waziristan number of of notable personalities born, like religious scholars Pir-o-Shan, and Mulla Paiwanda. The fight against British rule for freedom was started from South Waziristan. This area often remained under war like situation but still many notable personalities have taken birth there. For this a social worker Dr.Begum Jan said:
Dr.Begum Jan: The village Yaarat also is a part of Waziristan. Moreover, General Alam Jan belongs to Waziristan. Sang-e-Marjan is the Chief Secretary of South Waziristan. In Afghanistan the first person Faiz Muhammad Khan who becomes an internal minister in the government of Sardar Dawood Khanâ belongs to Waziristan. Another political agent was Pir Yqoob Shah. A lot of armed officers and Majors serving in Army belong to Waziristan. In London a lot of doctors belong to Waziristan.
Military operations
South Waziristan has been a centre of militants and Jihadi Organizations for past 25 years. Security forces entered South Waziristan in July 2002 for the first time since 1947. The security forces first launched operation against foreign militants but widened its scope later as militants struck back. First peace agreement was made in April 2004 while second in February 2005 but both the agreements could not sustain and skirmishes continued surging. Suicide attacks on security forces' convoys and check-posts also increased. The following groups have been active in South Waziristan: Baitullah Group, Mullah Nazir Group, Hafiz Gul Bahadur Group, Mullah Yaseen Group, Abu Qatada Group and Uzbek Group. According to security forces, many suicide bombers' training centers are present in Mehsud area. [4] Military operations 
Tribes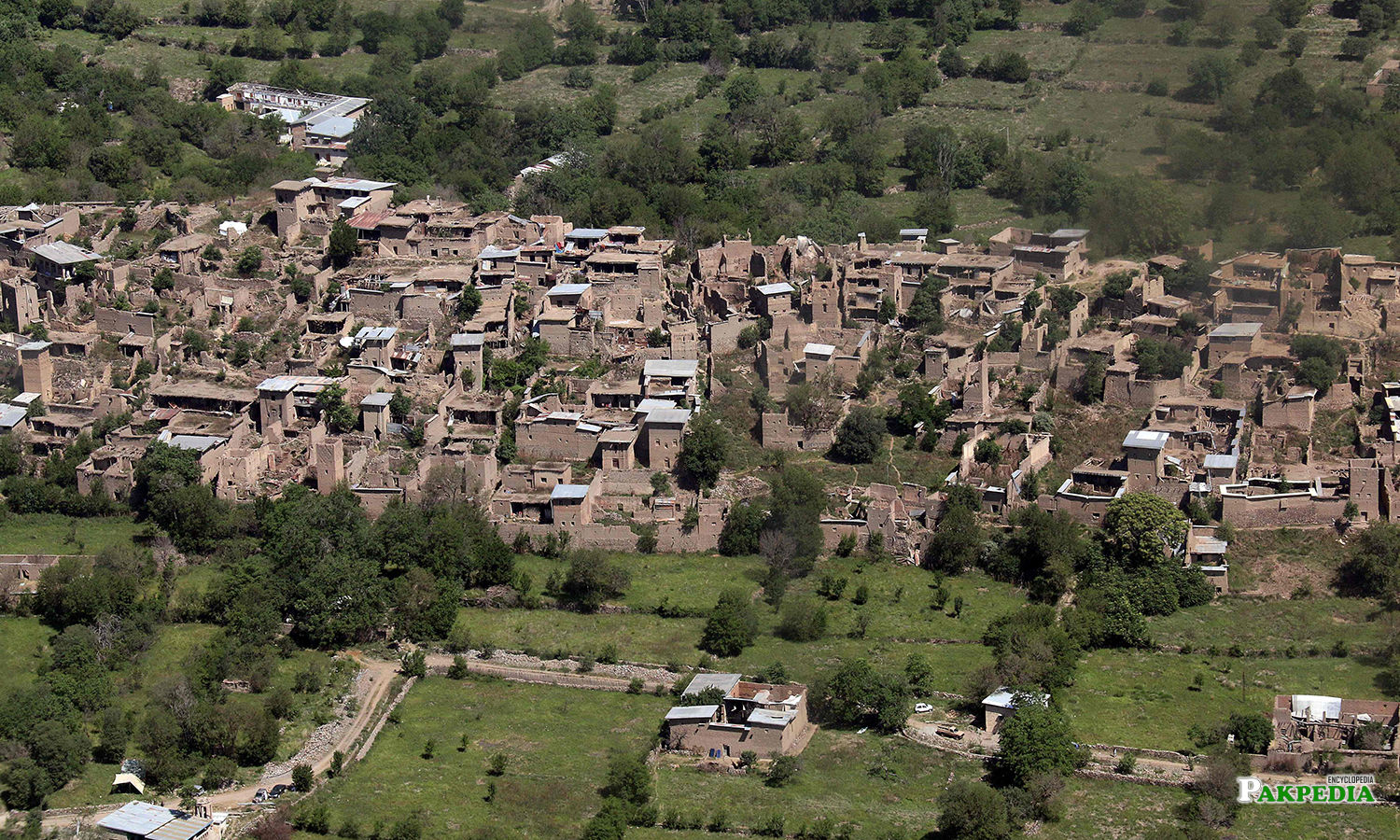 Mahsuds and Wazirs are the two main tribes of this Agency. There are also some Dotaris and other Powindah settlers in the south-west corner of the Agency between Thati to Zarmelan. The Bhittanis inhabit a strip of country along the south-east border of the Agency. The Manzais are divided into Giddi Khel and Palli Khel. The Manzais have a small number of Syeds as their Hamsayas (neighbors). They are said to have come either from Yaman or Turkistan. The Shaman Khel of Shah, commonly known as "Shahoor Shaman Khel" are a mixed community of Khalli Khel and Char Khel but are treated separately: The Marsanzai is a small tribe living in Shaktu but usually treated separately. The Mahsuds are divided into three main divisions and hence the term Dremahsuds. These are Alizai (Shabi Khel and Manzai), Shaman Khel and Bahlolzai. Each of these are divided into sections and sub-sections. These three divisions share benefits and losses equally according to what is known as Nikat. In 1917 an arduous campaign was undertaken by the British against the Mahsuds and an aeroplane was made use of for the first time in Waziristan. In 1921, the Mahsud feared an encirclement when they fought the British to a standstill in the famous battle of Ahnai Tangi. Britain wanted to occupy Razmak, which would have threatened the Masud strongholds of Makin and Kaniguram. In this fight the British casualties were 2,000 killed and injured. They finally negotiated a read peace deal with the Utmanzai Wazirs to obtain the Razmak cantonment. The Mahsud never forgave the Wazirs for bringing the British to their stronghold.
Dress Ornaments
The tribal people of this area wear special and distinctive dress. The dress of men consists of a turban smock; Shalwar and Chaddar. The smock is generally white or grey and occasionally embroidered on the chest with silk or cotton. Their Shalwars are baggy and big. Maliks and other well-to-do wear white cotton smocks and carry Chaddar on their shoulders. The young educated males wear modern dress as worn by people elsewhere in the country. Women wear different coloured clothes as to be identified. Married women put on dark-blue or dark-red smocks of coarse cotton. The spinsters invariably of both married and unmarried women are similar and fit closely below the knee.
Streams Rivers
Direction of water courses, in general, is from west to south i.e. from the watersheds of Sulaiman mountains to the Indus. There are two principal rivers in the Agency viz. Gomal of Luni and Tank Zam. Some important rivulets are Khaisora, Shaktu, Splitoi,  Wana Toi, Shuza, Shinkai and Shahur. The rest are merely mountain streams generally insignificant but they all become dangerous and impassable during heavy rains which frequently occur during the months of July and August. The Gomal River rises in two branches in the eastern slopes of the western Sulaiman range in the Birmal District of Afghanistan not far from the source of the Tochi River. The Tank Zam is formed by the junction of the Tauda China and the Baddar Toi, at Dwa Toi, south of Razmak.
Places of Interest
Wana is the summer headquarters of the Agency. It is an important tehsil and a camp at par with Razmak. The population is mostly of Ahmadzai Wazirs. It has a vast plain and extensive valleys surrounded on all sides by hills. It is an important industrial and agricultural centre, Ladha, Makin, Sararogha, Azamwarsak and Angoor Adda are the important places of the Agency. Khanigurram is inhabited principally by a tribe called Urmar, whose origin is not thoroughly known, but are believed to be of Indian descent. They have a language of their own, and identify themselves with the Mahsud. The tribesmen manufacture small arms and knives, which are much liked by the tourists and foreigners for their finish and performanc.