Best Travel Agency Overview
Travel agencies are needed by every country because they provide a smooth means of moving from one region to another. These travel agencies specialize in moving citizens of one country to another legally and for a variety of reasons, including Hajj and Umrah travel, business trips, studying abroad, and international tours.
Due to their expertise in arranging for clients' stays in foreign states, these companies help you save time and money. Otherwise, it will cost a lot of money and time if the same case is handled without a travel agent. The practice of tourism is common in daily life. This is a major industry that eventually promotes social and economic development.
The largest industry in the world, with annual earnings of around a half-trillion dollars, is tourism. The number of visitors visiting Pakistan on short trips, often between May and August, is estimated at fifty million. There are many tour agencies in Pakistan that are facilitating travelers.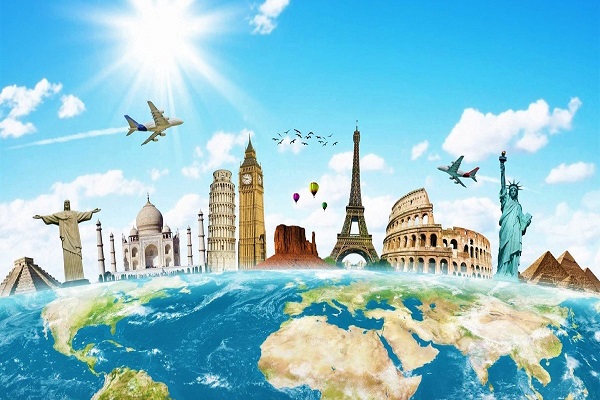 Top 10 Travel Agencies in Pakistan
Travel Agency in Pakistan list is as follows:
1- Aroma Travels
Aroma is a reputable travel agency that can meet all of your travel needs by offering a wide range of tour and travel-related services. They offer trustworthy services including Hajj, Umrah, local and international trip packages, car rentals, and vacation packages.
2- Total Travels
A travel agency with expertise in almost all transport-related services. They have recently received recognition from hotel suppliers, tour and travel companies, and International Airlines for their positive repute in the tourism sector. Now, Total Travels is renowned as Karachi, Pakistan's leading travel agency.
3- Askari Travels and Tours
Askari is a 1982-founded authorized travel company. It is accredited by IATA (International Transport Association). While upholding a high level of client satisfaction, it provides cutting-edge reservations and one-stop transport services to a vast spectrum of domestic and foreign companies.
4- Bukhari Travels
Since 1973, the Bukhari Group has offered tourism and travel solutions for a variety of tourism and travel services. They offer international tours, seasonal travel deals, professional tours, and Hajj or Umrah packages, among other tourism and travel services.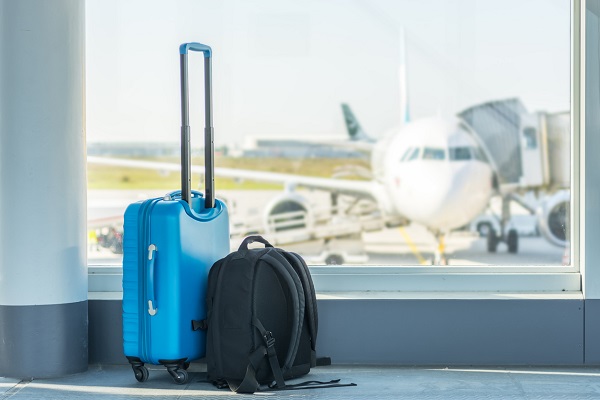 5- Zeb Travels
Since its establishment forty years ago, Zeb Travels has been one of Pakistan's top and oldest tour and travel providers in Islamabad, Lahore, and Karachi. To promote tourism in the country, this firm has also represented Pakistan on multiple global platforms.
6- Premio Travel and Tour Private Limited
Premio Travel & Tour Pvt. Limited is Pakistan's top tour and travel consulting firm. They provide reliable, entirely customized vacation packages to fit customers' needs and budgets. Their experienced and knowledgeable tour guides provide reliable services to both foreign and domestic tourists.
7- Rao Travel and Tourism
A top-notch tour company in Karachi, Rao Travel & Tourism Services provides outstanding tour and travel services. It is one of the major vendors of Dubai visas in Karachi and their assistance for Dubai Visa is swift and relatively inexpensive. They provide a full variety of travel services, including trustworthy flight tickets, the Hajj, and Umrah, to both domestic and foreign tourists.
https://yellow.place/en/rao-travel-and-tourism-services-karachi-pakistan
8- HikeWhiz Travel and Tours
HikeWhiz Travel & Tours is one of the top domestic travel, destination wedding, international travel, airline ticket reservation, and visa service providers. They offer their clients the lowest rates, exceptional customer service, and easily-understandable policies. They are located in Islamabad and Karachi's Defense areas. They have provided services to thousands of foreign and Pakistani tourists since their establishment.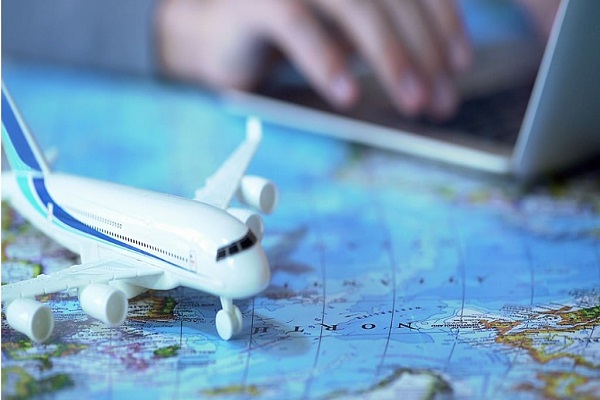 9- Bestway Travels
One of Pakistan's best travel companies is Bestway's Travels. This company offers affordable rates to provide you with the most awesome traveling experience. BT has an experience of 35 years in the field of tourism.
10- Travel Co
Travel Co. is a young player in the tourism and travel sector, but their competitive rates, superior online customer service, and general client handling have won them the title of number one travel agency. Although they don't offer all of the services listed in their service catalog, they do provide an extensive range of domestic and international trips.
Best Tour Agencies in Different Cities
Travel Agency Peshawar
Some of the best travel agencies in Peshawar are:
Holidays Masters
Sehrai Travels and Tours
New Gulf Air Express Travel
Orakzai Travels
Royal Express Travels
Royal International Private Limited
Travel Agency Rawalpindi
Some of the best travel agencies in Rawalpindi are:
Ucac International
Wanderer Travel and Tours
Zed International
Qstourism
Travel Whizz
Traveleap
Awan Airways Travel
Bangash Group of Travels
Travel Agency Islamabad
Some of the best travel agencies in Islamabad are:
Bestways Travels
Askari Travels & Tours
SkyTravel and Tours
Omar Travels
Fatima Travels
Rehman Travels
Travel Agency Karachi
Some of the best travel agencies in Karachi are:
Zeb Travels
Shirazi Travels & Tours
Total Travels
Aroma Travels
Hike Whiz Travel and Tours
Pelican Travels & Tours
Travel Agency Lahore
Some of the best travel agencies in Lahore are:
Bliss Travels & Tours
TravelCo
Universal Travels
Hamdan Touristik Services
Matchless Travels
Adventure Travel
TimesTravel
Travel Agency Multan
Some of the best travel agencies in Multan are:
Nafam Services
JS Travel and Tours Private Limited
Tangra Travel and Tours
Safari Travels
Haris Travels
Karmi Travels
Travel Agency Faisalabad
Some of the best travel agencies in Faisalabad are:
Al Hameed International Travels Private Limited
Millat Enterprises Private Limited
Grace Travel Services Private Limited
Capri Travels
Travelocity
Bluesky Tours Bureau Private Limited
Prince Air Express
Pak Reliance Travels and Tours
Pakland Travels
Travel Agency in Pakistan Contact Number
Travel agents in Pakistan are working expertly in different cities and their contact numbers, and addresses are available online.
Frequently Asked Questions
Do you save money using a travel agent?
The cost savings of using a travel agent are real. While many agencies don't charge extra for their assistance, some agents may charge you a small planning fee. Allowing a travel agent to handle your bookings is the proper course of action.
Do you have to pay to see a travel agent?
Some travel agents, but not all, impose a visitation fee on their clients. This fee is apart from trip costs. This amount, which serves as a security deposit, may be made upfront. It may then be added to the trip's total cost or more frequently, returned to you at the completion of the planning phase.