Shaukat Khanum also known as Shaukat Khanum Memorial Cancer Hospital is a non-profit tertiary-Care cancer hospital situated in Lahore. It was the 1st project of a charitable organization which is named Shaukat Khanum Memorial Trust. The organization came into being under 1860's Societies Registration act of Pakistan.
The hospital was established by the current Prime Minister and former cricketer of Pakistan, Imran Khan. The motivation for building a cancer hospital came because of his mother, the wife of Shaukat Khanum, who died due to cancer in 1985. This article comprises all the information about the hospital, including Shaukat Khanum History.
| Title | Description |
| --- | --- |
| Details | |
| Type: | Hospital |
| Local Language Name: | شوکت خانم میموریل کینسر ہسپتال اینڈ ریسرچ سنٹر |
| Location: | Lahore and Peshawar, Karachi (planned), Pakistan |
| Website: | SKMCH&RC |
| International Liaison Office: | [email protected] |
| Comments/Suggestions: | [email protected] |
| Contact No: | +92 42 35905000 |
| Email: | [email protected] |
| Basic Sciences Lab Tel: | +92 42 35905000 |
| Sciences Lab Email: | [email protected] |
| Clinical Management : | +92 42 35905000 |
| Donation Queries: | [email protected] |
| Organization | |
| Founded : | 29 December 1994 |
| Care System: | Service Before Self |
| Hospital Type: | Specialist and teaching |
| Funding By: | Non-profit hospital |
| Services | |
| Beds: | 600 |
| Emergency Department: | Yes |
| Standards: | International Standards |
| Founder: | Imran Khan |
| Planning Development: | 1990 |
| Chairman Board of Directors: | Imran Khan |
| Staff: | 2,458 |
| Laboratories: | 121 |

Shaukat Khanum Location
SKMCH Lahore # 7A, Block R – 3, Johar Town-Lahore
SKMCH Peshawar # Phase V, 5 – B, Sector A – 2, Hayatabad
SKMCH Karachi # Plot DDCH1, Phase 7, Karachi
SKMCH Regional Office # Fazl-3-Haq Rd, 2 Royal Centre, Blue Area, Islamabad
Area
The area of the hospital is 20 acres located in Lahore which gives space of 195 beds to the patients on regular basis.
Shaukat Khanum Founder
Imran Khan is considered to be the founder of the hospital, who inaugurated it in Dec 1994. The thought of originating a cancer hospital came because of the demise of his mother due to cancer.
Shaukat Khanum History
The history of the hospital goes back to the founder, Imran Khan, who started struggling to build a cancer hospital where every person could get proper and free cancer treatment. In the memory of his mother, he started campaigns for fundraising in order to initiate the project of SKMCH. At the very beginning of his initiative, he made an appeal for fundraising in Qaddafi Stadium during a match between India and Pakistan, in 1989.
The people raised a fund of 3 million rupees followed by fifty other successful fundraising campaigns. In the year of 1992, Pakistan won the World Cup in Australia, under the captaincy of Imran Khan. The people of Australia voluntarily raised a fund of five hundred thousand pounds in only 6 weeks. Furthermore, Imran Khan donated his prize of eighty-five thousand pounds for establishing SKMCH.
The project needed financial support in 1994 due to which Imran Khan started campaigns in twenty-seven different cities of Pakistan and the people donated about 120 million rupees for the project. The people even donated their jewelry to support the project.
Planning of the Project
The master plan of the project was developed by the Professor of Medicines (USA) Doctor Nowsherwan Burki in the year of 1990. The design was initiated and completed by the Architects of Health Planning (USA), Kentucky, and Louisville.
The engineering services were provided by Progressive Consultants (Messrs), Lahore, in the year 1991 when the project was first initiated. The hospital was opened after the completion of the project in 1994.
Specialties
Medicines
Surgery
Pharmacy
Medical Oncology
Nuclear Medicine
Pathology
Radiation Oncology
Surgical Oncology
Pediatric Oncology
Radiology
Diagnostic Centers
There are two cancer diagnostic centers of SKMCH. One is situated in Lahore under the name of Shaukat Khanum Diagnostic Center while the other is located in Karachi under the same name.
Affiliation
It is affiliated with many other charity organizations that donate bigheartedly to the projects for better cancer treatment. Some of the affiliated organizations are given below.
Charities Commission Trust, United Kingdom
Public Charity, United States of America
Cancer Education Research Foundation, Canada
Shaukat Khanum Donations
The construction of the hospital was started through donations of the people. A number of Zakat and donations were collected for establishing SKMCH which assists seventy-five percent of cancer patients free of cost. One can still donate a minimum of twenty rupees by sending a message to 7770.
More than half of the population donates to cancer patients every year. The foreign public including UAE, Australia, the USA, and Canada also donated generously for the project.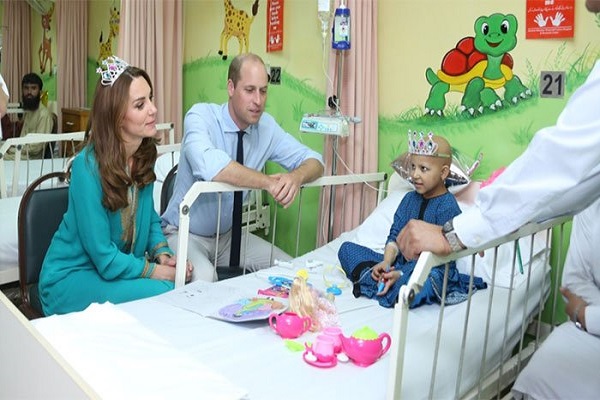 Fundraising
The Chairman of SKMCH, Imran Khan initiated fundraising campaigns many times. He started a fundraising campaign in UAE for the establishment of SKMCH Peshawar and Karachi. A number of rich and famous personalities donated for the project in the Bani – Gala meeting with Imran Khan.
Administration
Doctor Faisal Sultan – (Chief Executive Officer)
Doctor Tasnim Baig – (Chief Financial Officer)
Doctor M. Asim Yousuf – (Chief Medical Officer)
Doctor M. Tahir Aziz – (Chief Operating Officer, SKMCH Peshawar)
Doctor Asif Loya – (Medical Director, SKMCH Lahore)
Doctor Tariq Azam – (Director Marketing and Resource Development)
List of Board of Governors
Imran Khan, Chairman of Board of Governors
Aleema Khanum
Tauseef Ahmad
M. Munir
Tariq Shafi
Nausherwan Khan Burki
Munir Kamal
Uzma Ahad
Ashiq Husain Quraishi
Irfan Mustafa
Ehsan Mani
Saif ud din Zomkawala
Abdullah
Shahid Hafeez
Capacity
Hospital has a capacity of 195 electronic beds for admitted patients. Furthermore, the hospital has a capacity of in-door and out-door patient clinics which are fully equipped with modern equipment.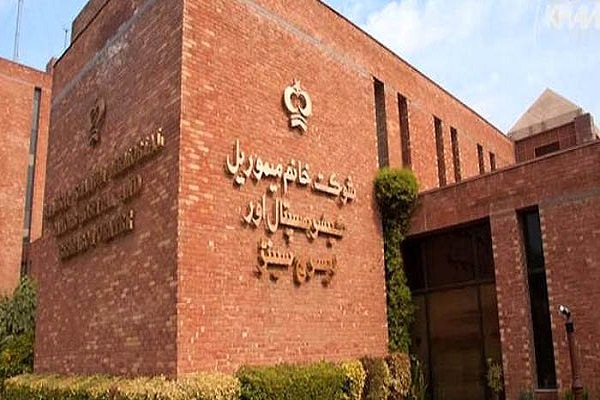 Advanced Facilities
SKMCH is considered to be a specialized hospital for advanced cancer treatment. There are many other specialties which include:
Equipment
A lot of equipment has been installed for the treatment of cancer which is listed below.
Angiography
ETT (Exercise Tolerance Test) Machine
Scan (Cone Beam)
MRI
Electric Power System
Pendant
Cardiac monitor/MRI Compatible
Gamma Probe (Nuclear Medicine)
Digital X-Ray Machines
Duodenoscope
Osmometer
C – Mac Monitor
C – Mac Blades
Hotline Fluid Warmer
Fragment Set
Suction Jug
Defibrillator
Infusion Pumps
Oxygen Suction System
Cancer Screening Clinics
Shaukat Khanum Cancer Screening Clinic (Walk-In), Karachi.
Shaukat Khanum Cancer Screening Clinic (Walk-In), Lahore.
Shaukat Khanum Cancer Screening Clinic (Walk-In), Peshawar
Shaukat Khanum Cancer Screening Clinic (Walk-In), Multan.
Collection Centers
Pakistan has about 121 laboratory collection centers of Hospital which provide the facility of collection of blood and different other samples and are then sent to the main laboratories of SKMCH.
Others
Hospital is facilitated with modern intensive care units, operation theatres and the rooms are well furnished and the facilities of the washroom, electronic beds, air-conditioning, and thermal systems are available for caring patients.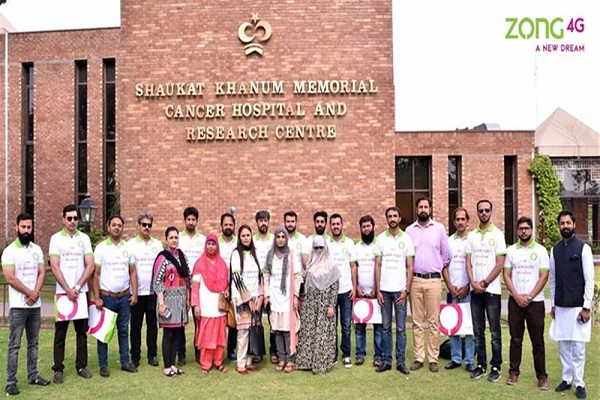 Research
It is providing an advanced research department for detecting as well as treating cancer. Currently, the studies related to cancer are incomplete in Pakistan but SKMCH has advanced in such studies which are conducted in 3 streams.
Clinical Trial
Molecular Biology
Epidemiology
Regional Offices
Overseas Offices
It has many offices in foreign countries which include:
USA
England
Australia
UAE
Canada
Norway
Other Projects
Other projects include the other hospital branches of SKMCH which are named as:
Shaukat Khanum Memorial Cancer Hospital, Peshawar
Shaukat Khanum Memorial Cancer Hospital, Karachi
Shaukat Khanum Memorial Cancer Hospital, Bahawalpur
Shaukat Khanum Awards and Achievements
The hospital has recently accredited by ASHO (American Society of Health-System Pharmacists). It was the second hospital after Children's Hospital in Egypt that got such accreditation. Joint Commission International-accredited SKMCH with Gold Seal of Approval, for its standard and quality.
In 2018, SKMCH, Lahore was awarded NPO Certification for its better governance. Furthermore, it is accredited in 2019 with the Effie awards for its "Sadqa Campaign" Other awards and achievements are as follow:
Corporate Excellence Award
Benefactor Membership of Health Level Seven, Pakistan
Certification of Quality Management System
Membership of INCTR
Hazard Analysis Critical Control Point Certification
Capability Maturity Model Integration
Award of Human Rights Society, Pakistan
Recognition of CPSP
UIIC Membership
WHO Award
Contact Information
Out-Patient Services
Email # [email protected]
Website # https://shaukatkhanum.org.pk/online-donation-box/
Telephone # +92 4235905000
Fax # +92 42 35945144