South City Hospital Karachi
South City Hospital is a private hospital built for providing health care facilities to sick people in Karachi. The hospital was founded in 2004 by Dr. Saadia Virk, and now it is a significantly famous medical treatment center in Karachi.
The hospital provides top-grade medical care to the people in need of medical attention while being situated in a comfortable and prosperous environment. Moreover, South City Hospital charges are quite high, so it is not affordable to everyone.
| | |
| --- | --- |
|                        Title |                          Description |
| Name: | South City Hospital |
| Type: | Hospital |
| Address: | Block 3 Clifton, Karachi City |
| Owner: | Dr. Saadia Virk |
| Founded: | 2004 |
| Area: | 2,500 square yards |
| Capacity: | 171 beds, a laboratory, pharmacy, six operating theaters and more |
| UAN: | 111 724(SCH) 000 |
| Contact Number: | +9221-35878639 |

South City Hospital History
To demolish a functional hospital located in Clifton, Karachi, a vacuum was created that influenced a significant number of professional-grade medical members to form a medical institution. As a result, in 2004, South City Hospital was acquired, and efforts began to rise to make run the hospital.
The hospital attracted and gathered several other top doctors and surgeons of Pakistan to provide their skills in this prestigious hospital. As a result, it is a top-grade medical facility with competitors in Europe and the United States of America.
In addition to the demolition of the original building, the acquisition of the facility began to work on reshaping it and renovating the existing structure in hopes of expanding the hospital. Moreover, the construction of a new SCH facility started in 2005, and it became functional at the end of 2006. Furthermore, the next phase of the SCH facility, which was phase II, was created in 2008.
South City Hospital Owner
The woman who founded the Hospital is Dr. Saadia Virk, who gained medical experience from Aga Khan University. Her medical career started in that university, and from then on, she trained at a hospital in London and North Hampshire, St. Mary's Hospital, Basingstoke General Hospital, respectively. She has completed her MBBS, MRCOG, and FRCOG.
South City Hospital Location
The precise location of the Hospital is in Block 3 Clifton, Karachi City, Street 1 of Shahrah-e-Firdausi, Karachi, Sindh 75600.
The second building is located at Rojhan Street, GPC 12, Block 5 Clifton, Karachi.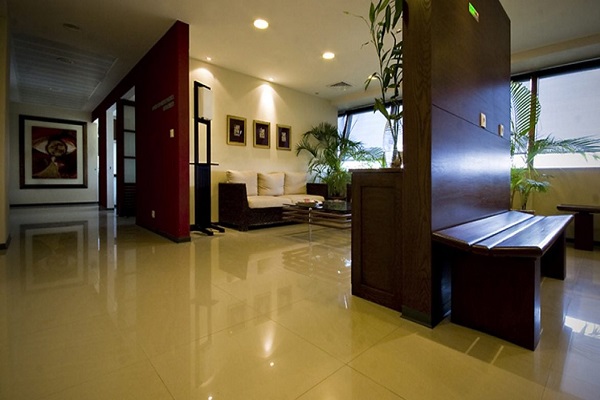 Area
The area that the hospital covers is more than 2,500 square yards. Furthermore, it accommodates more than 200 in-patients at a time. On top of that, it houses a capacity of 171 beds, a laboratory, pharmacy, six operating theaters, a fully equipped radiology unit, cardiac unit, and labor and delivery suite.
South City Hospital Karachi Doctors List
There are a total of 38 consultants found in the hospital. These consultants are further divided into branches of doctors that are related to particular fields. Here you will find several doctors working in the hospital in order of consultants:
1- Allergist
The hospital has a top-class doctor waiting for patients who have allergies to be treated accordingly. Dr. Asif Imam specialized in allergy and immunology and graduated from Dow Medical College in Karachi. He practiced the field of Allergy – Immunology for 12 years in the United States of America.
2- Andrologist
Dr. Nasir Sulaiman is a specialist in Urology and andrology that concerns the conditions of the male reproductive system, such as stone disease and renal stones. He has sharpened his skills while working in the Bristol Urological Institute and Southmead Hospital in the United Kingdom.
3- Breast Surgeon
Two specialist doctors are concerned with breast surgery; Dr. Kauser Rehman treats all types of breast diseases in both men and women. She is an honorary fellow in MRCS and has experience in working at Royal Marsden Hospital in London. Prof. Shaista Masood Khan also specializes in Breast disorders, and she has a marvelous experience of 30 years in this field.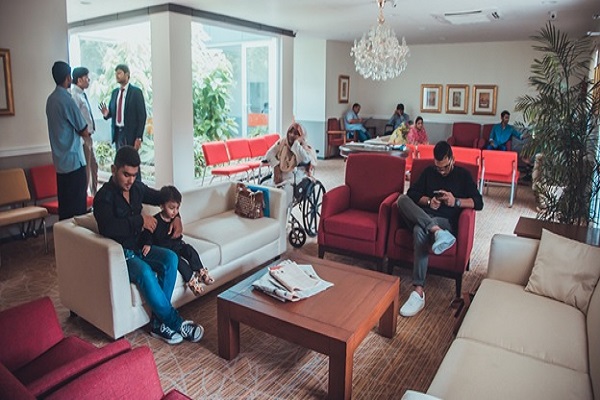 4- Cardiac Surgeon and Cardiologist
South City Hospital has seven professional surgeons that specialize in heart diseases;
1- Dr. Shahid Sami
He has gained experience working at the Southampton General Hospital in the UK and specializes in cardiothoracic surgery; his other interests are aortic surgery and coronary surgery.
2- Dr. Khalid Ahmed Khalil
He has graduated from the Dow Medical College in Karachi and has undergone training in cardiology from Rochester, Mayo Clinic. Moreover, he has an experience of more than 35 years in the field of cardiology.
3- Dr. Sanaullah Junejo
He specializes in total arterial grafting, off-pump, and radial artery surgery. Dr. Junejo has completed his FCPS training at NICVD Institute in Karachi and MBBS degree. He is currently working as a Consultant Cardiac Surgeon at South City Hospital Karachi.
4- Dr. Sajid Dhakam
Dr. Sajid has an experience of more than 15 years as an expert in cardiovascular disease. His exceptional skills have been acknowledged by the institutions affiliated with all of the medical universities of yale University Schools. Therefore, Dr. Sajid Dhakam is known as one of the best cardiologists in Pakistan.
5- Dr. Najeeb Basir
Dr. Najeeb also performs other surgeries such as percutaneous coronary interventions, cardiac catheterization, stress echocardiography, etc. He is also a professional consultant Cardiologist.
6- Dr. Imran Iftikhar
He has completed his training from one of the best centers in Pakistan and has experience in interventional and non-interventional cardiology and other medical procedures in cardiology.
7- Dr. Faisal Ahmed
Dr. Faisal is an expert at coronary angioplasty, permanent pacemaker implantations, and diagnostic angiography. With the experience of more than 30 years, he is a professional cardiologist.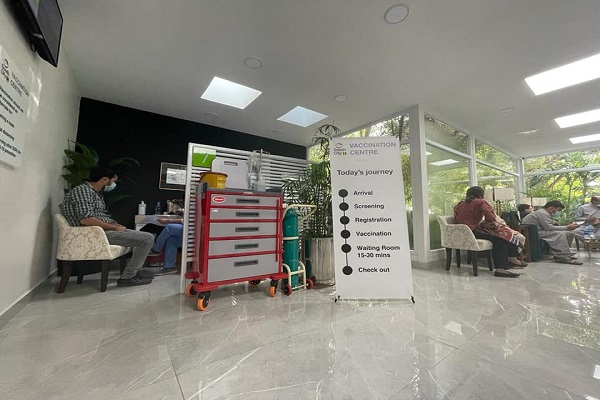 5- Dental and Maxillofacial Surgeon
The hospital has three professional surgeons that specialize in dentistry. Their names are as follows;
1- Dr. Mansoor-ul-Aziz
He has a degree in BDS and MCPS and is a Consultant Dental Surgeon.
2- Dr. Saqib Rashid
Dr. Saqib specializes in restorative dentistry such as root canal, endodontically treated teeth, porcelain inlays, etc.
3- Dr. Navid Rashid Qureshi
He is an oral and maxillofacial surgeon specializing in implants, TMJ surgeries, and dentoalveolar.
6- Dermatologist
The hospital has seven professional Dermatologists working in their facility;
Sheeza Ali
Zara Shah
Nazia Shakeel
Tania Shaikh
Syeda Shahmoona
Najjia Ashraf
Sayed Javed Wasim
7- Dietician
8- Endocrinologist
9- ENT Surgeon
Tariq Rafi
Kalimullah Thaheem
Sameer Qureshi
Sohail A. Malik Qureshi
Shakil Aqil
Asif Ali Arain
They are all specialists in ENT, such as ear, nose, and throat.
10- Eye Surgeon
Mahnaz Naveed
Shayan Shadmani
Syeda Aisha Bokhari
Tanveer Anjum Chaudhry
Jamshaid Khan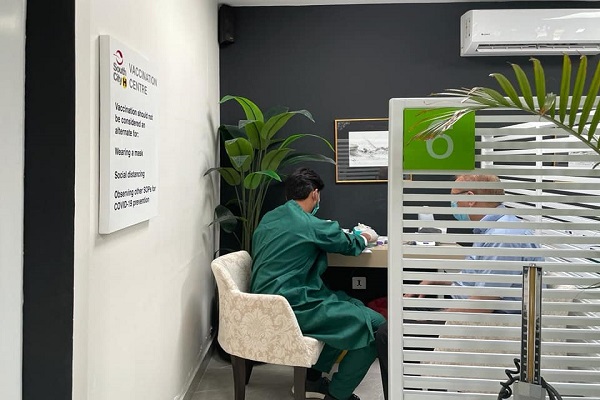 11- Gastroenterologist
Bader Zuberi
Wasim Jafri
Saad Niaz
Shanil Kadir
Syed Muhammad Zahid Azam
Furqaan Ahmed
12- General Surgeon
General Surgeons are involved in Bariatric Surgeries and endoscopic urology etc. There are five top-class surgeons in this field;
Rehan Abbas Khan
Amjad Siraj
Naseem Baloch
Dr. Noshad Shaikh
Dr. Mumtaz Maher
13- Mental Health Practitioner
Nasim Chaudhry
Prof. Shahin Haye
Amna Tariq
14- Neonatologist
Syed Tahir Ali
Mumtaz Lakhani
15- Nephrologist
Abdul Manan Junejo
Syed Mansoor Ahmed Shah
16- Neurologist
Farah Minhas
Nadir Ali Syed
17- Neurosurgeon
Atta ul Aleem Bhatti
Hameedullah Buzdar
18- Obstetrician and Gynecologist
Afshan Bano
Dr. Shahina Ishtiaq
Hafsa Shezad
Nazifa Mubashir
Huma Rafiq
Shama Munim
Rizwana Shoaib
Sarah Feroze
19- Occupational therapist
20- Orthopedic Surgeon
Muhammad Umar
Ranjeet Kumar
Mansoor Ali Khan
Raja Shehzad
Syed Kamran Ahmed
Younas Lodhi
21- Pediatrician 
Muhammad Arshad
Syed Tahir Ali
Mumtaz Lakhani
Sohail Thobani
22- Pain Management
23- Physician
24- Plastic Surgeon
25- Psychiatrist
26- Pulmonologist
Rashid Ali Daudpota
Faisal Faiyaz Zuberi
Javed Husain
27- Rheumatologist
Mohammad Saeed
Mahfooz Peshimam
Saliha Ishaq
28- Spinal Surgeon
Hameedullah Buzdar
Younas Lodhi
Atta ul Aleem Bhatti
29- Surgical Oncologist
30- Thoracic Surgeon
31- Urologist
Dr. Amanullah Memon
Anis Hussain
Nasir Sulaiman
South City Hospital Jobs
Currently, the South City Hospital is open for recruitments for the following positions;
Registrars
ICU Technicians
Nurses
Medical Doctors, MD, MO, Medical Officers, Women, and WMO Registrars
Senior Administrative Officers
South City Hospital Facilities
South City Hospital was built to provide a combination of both luxury and medical treatment. In addition to that, the facility includes operating theatres, ICU wards, CCU, Cardiac Unit, Laboratory, Radiology Unit, and various pharmacies. The radiology unit covers almost all CT scans, MRI, Digital X-Rays, Mammography, and Ultra-sound diagnostics.
Other facilities include:
Mosque
Security and CCTV
Parking and Valet Services
The Dhaba
The Courtyard
Reception
Administration
The South City Hospital has a website designed to cater to the needs of people that need medical attention. They can book appointments, look for consultants, and provide diagnostic services through the website without visiting the hospital.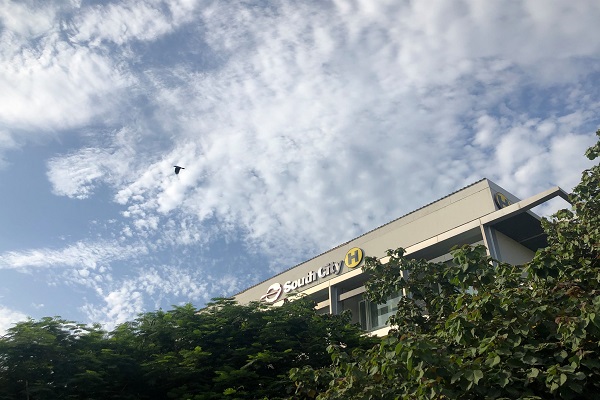 South City Hospital Contact Number
UAN: 111 724(SCH) 000
Email: [email protected]
Phone Number: +9221-35878639
Also, Check
South City Hospital Website
http://www.southcityhospital.org/