Prime Care Hospital is a USA based healthcare services corporation, serving its US healthcare clients in Pakistan since 2000 from offices based in USA, Philippines, and Pakistan. Prime Care brings new and innovative healthcare services in Pakistan by bringing in over a decade of international experience in healthcare services. Prime Care health services have also contributed to other parties since 2013 in Pakistan. This article has all the information about Prime Care, including Prime Care Hospital Services.
| Title | Description |
| --- | --- |
| Details | |
| Location: | Pakistan |
| Organisation | |
| Founded : | 2000 |
| Affiliated University: | None |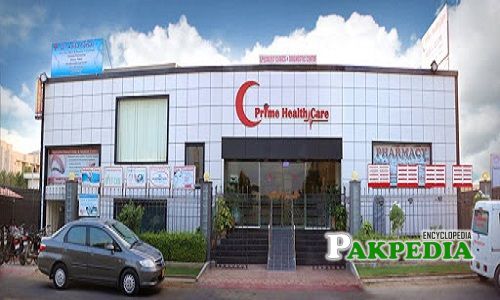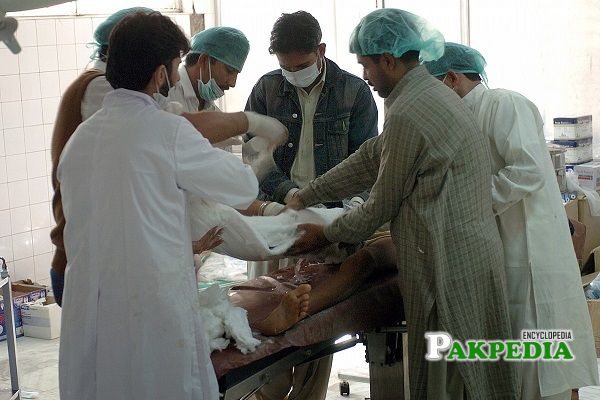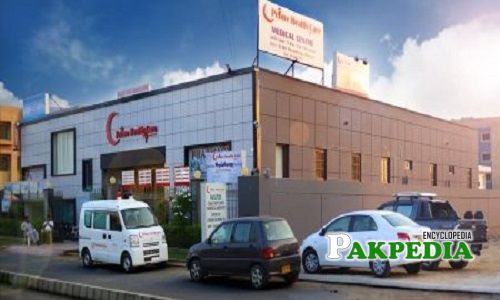 Aims and Objectives
It aims to provide the best possible care.
Prime care never compromises on the quality of medicines prescribed.
It gives full protection to patients who are worried about the self-diagnosed treatment and gives access to a physician all day.
Prime Care will ensure peace of mind that in times of need you should be concerned about getting the best treatment, not the cost. Quality healthcare doesn't have to be for a privileged few.
They are dedicated to make quality healthcare accessible to everyone.
Prime Care Hospital Services
Services provided by Prime Care Hospitals provided by Prime Care hospitals are as under:
Active Pain Management
Aesthetic Crown And Bridges
Amalgam fillings
Anatomy scan
Angiogram
Antenatal Checkup/Antenatal exercises/Antenatal Yo
Antenatal Services
Arthritis
Arthritis Management
Artificial Teeth
Back Pain
Bariatric Surgery
Bone Trauma
Braces
Breast Surgery
CT Scan
Caesarean Section/ C-Section
Cardio-Thoracic Surgery
Cardiology
Cataract
Ceramic Braces
Ceramic Braces
Clinical breast examination (CBE)
Coiling
Combined clinics with Medical Genetics & Pediatric…
Combined clinics with medical genetics & pediatric…
Contraception Advice
Couples with previous babies having chromosomal/co…
DSA (digital subtraction imaging)
Deformities
Delivery
Dengue
Dental
Dental Consultation
Dental Implants
Dental x-rays
Detailed anatomy scan
Diabetic Retinopathy
Dissipations
Doppler ultrasound
E.N.T
EHC Physician
Echo-cardiograph
Elbow Replacement
Embolization
Endocrine Surgery
Endocrinology
Endoscopic Percutaneous Spine Surgery
Epidural analgesia
Fetal surveillance & Doppler scan
Prime Care Hospitals in Pakistan
There are four Prime Care hospitals currently working in Pakistan. They incorporate:
Prime Care Hospitals Lahore
Prime Care hospital Faisalabad
Prime Care Medical Complex Shahdara
Prime Care Hospital Gujrat
Prime Care Hospital Lahore
It is located on defense road Lahore, Punjab. 38 doctors in this hospital make availability for the patients day and night. All doctors are specialists in their respective fields. They include Neurologists, Dermatologist. ENT specialist, Gynecologist, chest specialist, Radiologist, Pediatrician, Ophthalmologist, gastroenterologist, General Physician, Orthopedic surgeon, Physiotherapist, cosmetic surgeons, and many more. To provide the availability of doctors at any time, Primecare Hospital Lahore has provided Instacare service to its patients so that they may never have any problem during an emergency. They can have an appointment at their fingertips. All the details of the specialists are given so that they may not have any doubts.
Prime Care Hospital Faisalabad
Primecare Hospital Faisalabad is located near the Lasania restaurant, opposite to Liberty market, Madina Town, Faisalabad. Like Lahore Hospital, They also have an online system. They have 19 Doctors who are specialists. Their main specialists for which they are appreciated are General Physicians, Family Physicians, Dermatologists, Cosmetologists, and internal medicine specialists.
Prime Care Medical Complex Shahdara
Primecare Medical Complex is located in Shahdara. There are other hospitals as well but due to the lack of facilities, Prime care is the one that is always trusted. It is always preferred on the basis of its professionalism.
Prime Care Hospital Gujrat
Like other Prime care hospitals, it is lesser in capacity but equal in quality to all other hospitals that are run by Prime care. The value to the hospital is added by cooperative staff, availability of facilities, hygienic environment and many other important things that are compulsory for a quality hospital.
Contact Information
Prime Care Hospital Lahore     (042) 36675125
Prime Care Hospital Gujrat    (053) 3727246
Prime Care Medical Complex   (042) 37925566
Prime Care Diagnostic Center Karachi (021) 35151155