Sialkot is a city situated in the north-east of the Punjab province in Pakistan at the foothills of the snow-covered peaks of Kashmir near the Chenab river. It is the capital of Sialkot District and, formerly, it has been the winter-capital of the State of Kashmir. The city is about 125 km (78 mi) north-west of Lahore and only a few kilometres from Indian-controlled Jammu. The recorded history of Sialkot covers thousands of years. Sialkot has, since its foundation, changed hands from Hindu, Buddhist, Persian, Greek, Afghan, Turk, Sikh and British rule to that of present-day Pakistan.[1]  Sialkot 
| Title | Description |
| --- | --- |
| Information | |
| Location: | Pakistan |
| Nickname: | City of Iqbal |
| In Urdu: | سیالکوٹ‎ |
| Type: | District |
| Local Language Name: | Sialkot |
| Coordinates : | 32°29′33″N 74°31′52″E |
| Website: | http://www.sialkot.gov.pk/ |
| Number of Union Councils: | 152 |
| Density : | 48,000/km2 (130,000/sq mi) |
| Old Name : | Sagala or Sakala |
| Total Population: | Total : 920,000 (2016) |
| Sialkot's Chamber of Commerce Members: | 6,500 in 2010 |
| Employed in Sialkot's Industries: | 250,000 |
| 2015: | Sialkot Exported US$2 Billion Worth of Goods |
| Government | |
| District Coordination Officer: | Hassan Javaid |
| Area | |
| City: | Sialkot |
| Total Area: | 19 km2 (7 sq mi) |
| Codes | |
| Postal code: | 51310 |
| Dialing code: | 052 |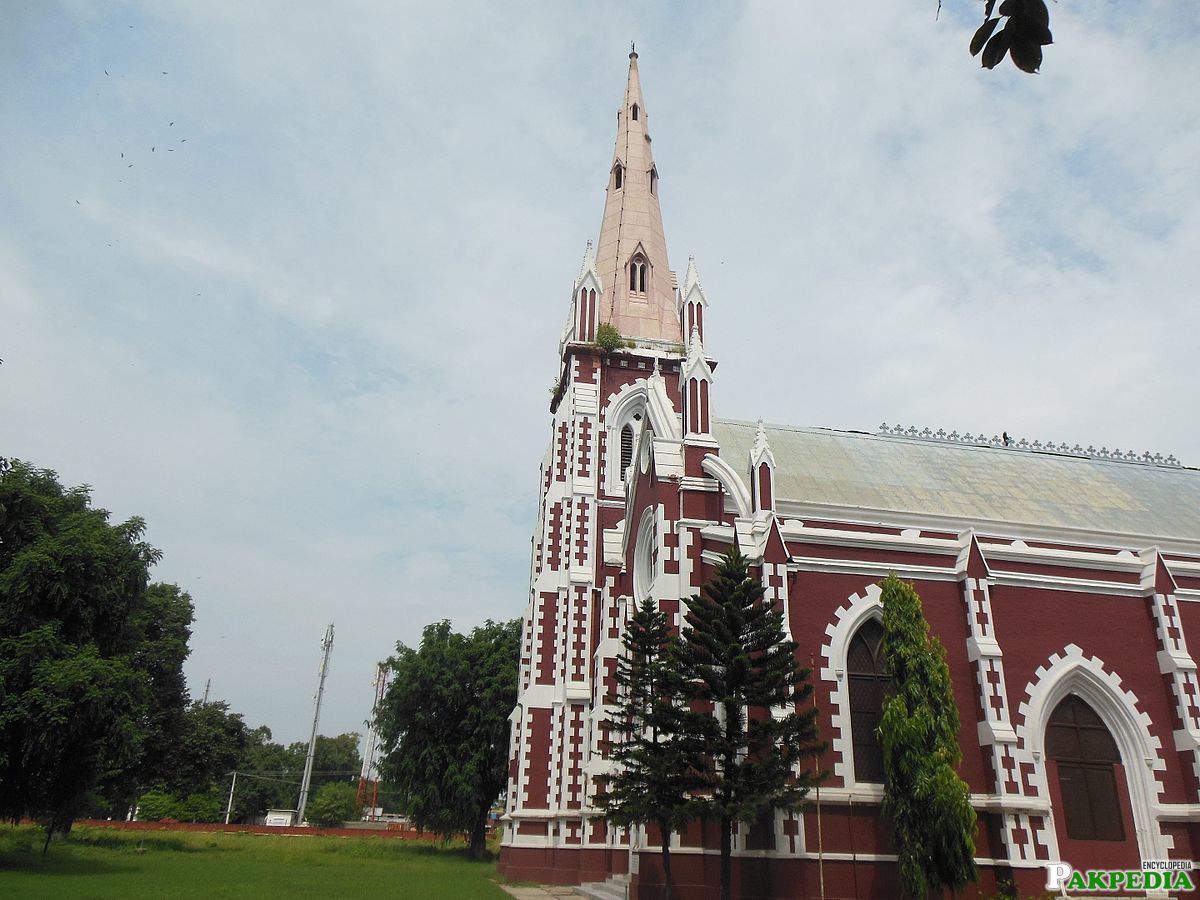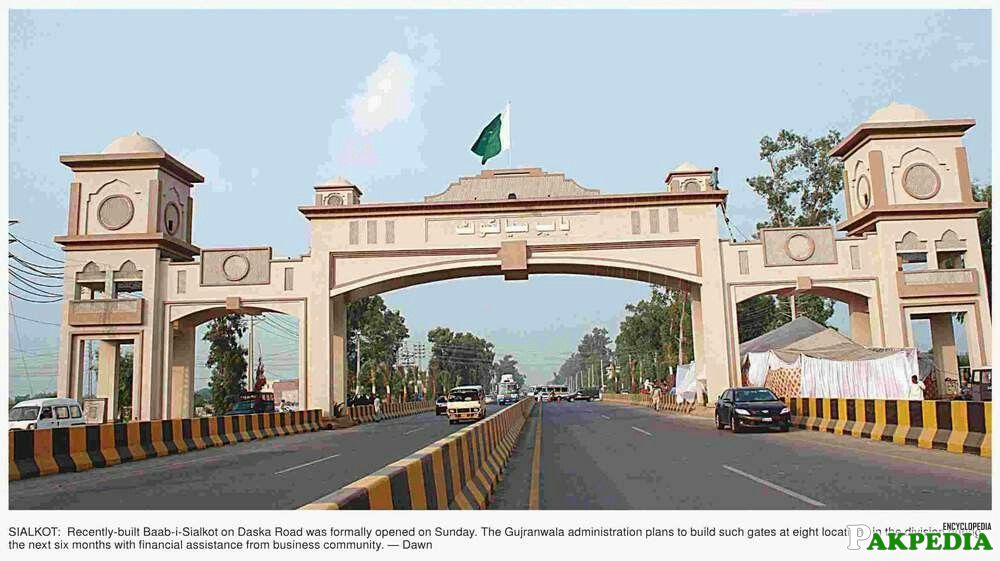 History

Sialkot is one of the important industrial cities of Pakistan. It has very ancient history. Sialkot was founded by Raja Sul and later it was reconstructed by Raja Salivahian, he also built a fort in the city, thus the city was given the name 'Sialkot" which means the "Fort of Sia". After independence Muslim population of Sialkot supported Muslim league and Muhammad Ali Jinnah and many Muslims settled here after migrating from India. The city has been affected by the wars of 1965 and 1971 because of its location; it is located near the border of India. Sialkot is known for manufacturing and export of many items such as surgical instruments, musical instruments, sports goods, leather goods, textile goods etc. Sialkot is the second largest source of foreign exchange earnings for Pakistan because of its exports' and remittances from overseas manpower.[2]  History 
Details
The city of Sialkot has been a centre of excellence for the production of sports goods for more than 100 years. The first record of manufacturing of sports goods in Sialkot can be traced back to 1883 with the products such as cricket bats, hockey sticks, polo sticks etc.  In 1918, football (soccer ball) was added and was supplied to British Army stationed at Singapore. Today the Sports Goods sector of Sialkot is at its climax as it has acquired an important place in international sports goods.[3]  Details 
Administrative
Administratively divided into four tehsils (subdivisions); Daska, Pasrur, Sambrial and Sialkot.
City of Iqbal Also Called
Sialkot is also the birth place of Allama Muhammad Iqbal. The city is well-known for its industries, such as; surgical goods, sports goods, leather goods & garments, musical instruments, surgical instruments, cutlery, stainless steel utensils, and many other exportable items.[4]  City of Iqbal Also Called 
Location of Sialkot City

Sialkot is located in Punjab province near Chanab River. The north part of Sialkot is very fertile whereas south art is less fertile. These both arts are watered by Chanab River. The main crops of Sialkot are wheat, barley, rice, corn, millet and sugarcane.[5]  Location of Sialkot City  
Education

Sialkot has a very good educational system and provides many facilities to students and has a very good educational infrastructure. Many different educational institutes are operating in the city and they provide excellent educational facilities to the students. Here there are universities for students of medical, engineering, law and also a virtual university. In Sialkot, there is also a separate university for women.[6]  Education 
Literature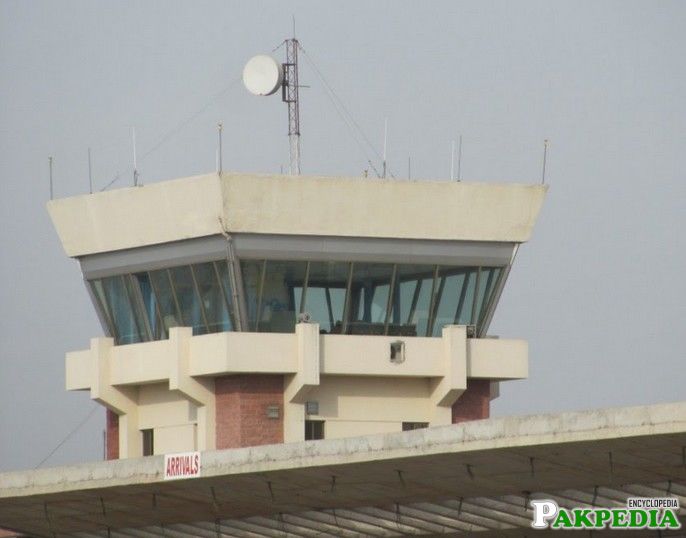 Numerous organizations like Daera-tul-Adab, Bazm-e-Urdu Jammu Kashmir, Anjuman Shabab Urdu, Bazm-e-Anees Sialkot and others are working in Sialkot for the promotion and development of literature.[7]  Literature 
Culture and Tribes of Sialkot
Sialkot is a city rich in culture. People of Sialkot belong to different backgrounds. People of different castes live in Sialkot. They belong to different castes like Jat, Aryan, Kashmir, Mughal, Gujjars and others. Culture of Sialkot represents Punjabi culture and its impact can be seen in different areas of life in Sialkot. Following are the different elements of Sialkot's culture.
Geography and Climate
Lying between 32°30′ North latitude and 74°31′ East longitude at an altitude of 256 m above sea level, Sialkot is bounded on the north by Jammu, north-west by Gujrat, on the west by Gujranwala and on the south by Narowal. The Chenab river flows to the north of Sialkot. There are three small seasonal streams flowing through the city, Aik, Bher and Palkhu.
Climate
Sialkot features a humid subtropical climate under the Koppen climate classification. Sialkot is chilly during winters and hot and humid during summers. May and June are the hottest months. The temperature during winter may drop to 0°C. The land is, generally, plain and fertile. Most of the rain falls during the Monsoon season in summer which often results in flooding. Sialkot has one of the most modern weather forecasting and flood warning centres in the country, which is fully equipped to record and transfer data to and from the relevant concerns. This facility is equpped with a radar and is internationally linked.[8]  Geography and Climate 
Government
The Sialkot District Government is headed by the District Administrator who is assisted by the Deputy Administrator who is also Speaker of the District Council. The District Administrator is elected by the Administrators of the Union Councils and Union Councillors who, themselves, are elected directly by the votes of the local public. 
Union Councils
There are 106 Union Councils in District Sialkot. The District Administrator is assisted by the District Coordination Officer (DCO) and the District Police Officer (DPO). All the Departments are grouped and placed under the Executive District Officers, of various Departments, including Health, Finance, Revenue, Industry, Agriculture, Education, Law, Literacy, IT, Community Development, Transport, etc. who are subordinate to the DCO.In addition to that District Account Office performs the function of pre-audit of all the Departments of Federal, provincial and District Government. This Office is headed by the Assistant Accountant General (AAG) who is representative of the Accountant General Of the Punjab and works in an independent capacity. The city is managed by the Tehsil Municipal Administration which is headed by a Tehsil Administrator. The Sialkot Cantonment is managed by Sialkot Cantonment Board.[9]  Union Councils 
Population

Sialkot (district) has a diverse population of 3,500,000.Punjabi is the main language of people.The population mainly consists of Punjabis, Kashmiris and Pashtuns. The population of the Sialkot city (proper) is about 502,721. Population Density is 1160/km2. Population Growth Rate is very low as compared to other urban areas of Pakistan. In 1947, Sialkot was the 6th largest city in Pakistan (150,000) and in 2009, it is the 13th largest. Major clans areSulehria, Bajwa, Cheema, Dhillon, Kang, Jatt, Arain, Rajput, Chughtai, Awan, Kakazai, Butt, Mir, Sharif, Sheikh, Gujar, Pathan (Pashtun origin), Mughal and Qureshi. Literacy rate is among the highest in Pakistan. In urban areas, it is 73% and in rural areas, it is 54%. Employment in agriculture is only 19.5% and 32% in elementary occupations. 95% of the population have electricity and 96% have the water facility. Sialkot has also attracted many labourers and other entrepreneurs many of whom hail from Pakistan's Federally Administered Tribal Areas ( FATA ), notably from Bajaur and Mohmand agencies who have set up vibrant business throughout the area.[10] Population of Sialkot 
Economy and Industry
Surgical Instruments
Surgical Instruments made in SialkotSialkot is the third largest economic hub in Punjab after Lahore and Faisalabad. It is commercially linked with the Lahore Stock Exchange through its Sialkot branch, known as the Sialkot Trading Floor (STF). The State Bank of Pakistan and the Export Promotion Bureau of Pakistan have branch offices in Sialkot. After Karachi, Sialkot is Pakistan's second largest source of foreign exchange earnings through its exports and remittances from the overseas manpower. For the past several decades, the manufacturers and exporters of the city have been awarded the annual National Exports Award by the Federation of Pakistan Chambers of Commerce and Industry. Sialkot has an Industrial Estate and an Export Processing Zone. Another Export Processing Zone is planned along the Sialkot Lahore Motorway. The per capita income of Sialkot is ranked among the highest in Pakistan. 
Sports Equipment
Nowadays, Sialkot is famous all over the world because of its Sports Equipment and Surgical Instruments manufacturing industry. According to a legend, the sport goods industry got its start in Sialkot when a British man broke his tennis racquet and, since an immediate replacement was not possible, he asked a local craftsman to repair it. The man did a perfect job and the sports goods manufacturing industry took root in Sialkot. The recorded history of the industry goes back to 1895 when the city started becoming famous for its tennis racquets. By 1903, cricket bats were being crafted from imported English willow and exported to different parts of South Asia and beyond. In 1922, a local manufacturer was awarded the British Empire Export Award for supplying footballs to the British Army. Over the years the industry grew to include a variety of wood and leather-based sports equipment, and diversified into related industries such as: 
Cricket Balls
VolleyBalls
Field Hockey 
Sticks
Polo Sticks
Recreational Fishing Equipment, 
Sports Apparel 
Horse Riding Equipment 
Scottish Bagpipes. 
The most successful sports manufacturing firms now have international collaborations with the well-known sports brands like:
 Adidas (Germany)
Puma (Germany)
Nexo Sports (Canada)
Nike (USA)
Dita (UK)
Mikasa Sports (Japan) 
Slazenger (UK). 
CA Sports is an example of local company with world class reputation. In the recent past, however, lack of modernisation and allegations of child labour usage have resulted in a loss of market share to the new entrants in the business like Thailand, Korea and China. The Sialkot Chamber of Commerce and Industry has now almost controlled the incidents of child labour usage within the industry with the collaboration of the United Nations (ILO). Most of the companies have adopted the ISO standards.[11]  Economy and Industry 
Goods Worth
More than 200,000 people are directly employed in the sports goods sector exporting sports goods worth $450 million annually from around 2,400 companies. Sialkot caters more than 70% of total world demand for hand-stitched inflatable soccer balls i.e. around 40 million balls annually worth $210 million. During the peak season, which repeats after 4 years on the occasion of FIFA World Cup, the production of inflatable balls exceeds 60 million per annum. These balls are produced by a workforce of around 60,000. The sports goods sector also has a very strong international presence in the market. Before China's massive entry into international trade a few years ago, Pakistan was the world's largest exporter of gloves used by motor bikers, goalkeepers, baseball, boxing, shooting etc. Currently the exports value of gloves reaches to $50 million per annum.[12]  Goods Worth 
Important Personalities
Faiz Ahmed Faiz Sialkot is also the birthplace of the Muslim philosopher, scholar and poet, Dr. Muhammad Iqbal, as well as the Urdu poet, Faiz Ahmed Faiz. Maulana Zafar Ali Khan, another poet and writer, was born at Kot Mehrath, Sialkot. Sir Muhammad Zafrullah Khan also born in Sialkot. He was President of the International Court of Justice in Den Haag, Pakistan's first foreign minister and the president of the UN-Assembly.
Other Personalities
Amjad Islam Amjad the Urdu poet and lyricist was born at Sialkot. Professor Rajinder Singh Bedi, a Urdu writer, was also born at Sialkot. Narendra Kohli, a Hindi language author belongs to Sialkot as well. Zulfikar Ghose, English writer, was born at Sialkot. The Indian journalist, Kuldip Nayyar, was also born at Sialkot. In journalism, Khalid Hasan, Professor Waris Mir and his son, Hamid Mir, Jawed Iqbal, Muhammad Farooq and Mumtaz Hamid Rao are from Sialkot. The Indian politician and twice Prime Minister of India, Gulzari Lal Nanda, also belonged from Sialkot. The orator of Pakistan Syed Faiz-ul Hassan Shah belonged from Sialkot. Maulana Ubaidullah Sindhi was born at Sialkot. Khawaja Muhammad Safdar a former acting President of Pakistan and Chairman of the Majlis-e-Shoora also hails from Sialkot. His son, Khawaja Muhammad Asif, is a politician of Pakistan who presently represents Sialkot in the Pakistan National Assembly. He was a minister for Petroleum and Natural Resources in the last democratically-elected parliament. Former Speaker of the National Assembly, and Acting President, Chaudhry Amir Hussain and the Interior minister Rehman Malik also hail from Sialkot.
Lollywood Personalities
The Lollywood actor Waheed Murad, Bollywood actor Rajendra Kumar and the actor A. K. Hangal were also born at Sialkot. Ghulam Ali, the Ghazal singer and Ustad Allah Rakha, the Sarangi Nawaz are also from Sialkot.
Cricket Players From Sialkot
Sialkot is the home of Pakistan National Cricket players, Ijaz Butt, (Chairman Pakistan Cricket Board), Zaheer Abbas, Ijaz Ahmed, Shoaib Malik, Mansoor Amjad, Zahid Fazal, Abdur Rehman, Abbas Khan (Finnish National Cricket player) and Jawaid Iqbal (Hong Kong National Cricket player) were also born at Sialkot. Abu Saim,and Chacha Cricket also belongs to Sialkot.
Hockey Team Players From Sialkot
The captains and players of the Pakistani National Hockey team including Shahnaz Sheikh, Manzoor Hussain Jr., Nasir Ali, Asif Bajwa, (Secretary of Pakistan Hockey Federation), Tariq Sheikh, Zahid Sheikh, Muhammad Waqas Sharif, Mahmood Hussain, Maqsood Hussain, Munir Bhatti and Kamran Ashraf also hail from this city. 
Snooker Champions From Sialkot
Ex national snooker champion Abu Saim,and Chacha Cricket also belongs to Sialkot.[13] Personalities
City of Iqbal
Sialkot Fort also of interest is the birth place of Dr. Muhammad Iqbal (1877–1938) which has been turned into a small museum containing some of his personal belongings and a library and named as Iqbal Manzil (Iqbal House). The most famous square of the city is Allama Iqbal Chowk. Here, the famous Shaheen (Falcon) monument has been erected to pay tributes to Dr. Muhammad Iqbal (falcon is a metaphor for the Muslim youth in Iqbal's poetry). Near the Allama Iqbal Chowk is located the biggest grand mosque of the city, Jamia Masjid Donga Bagh. One of its three minarets is the tallest landmark in Sialkot. Other places of interest include the tombs of the great Muslim scholars, Mullah Abdul Hakim Sialkoti near Abdul Hakim Park, Hakim Khadim Ali on Khadim Ali Road and Hafiz Muhammad Alam, near Do Darwaza (the name of one of the gates of the once walled city).[14]  City of Iqbal 
Sialkot Clock Tower

The Sialkot Clock Tower also known as Iqbal Square, is situated in Saddar Bazar, Sialkot Cantt, Pakistan. It acts like a giant pin, holding the crazy and bustling streets of the main city and the well–planned, relatively tranquil portions of the cantonment area together. Standing tall for more than a century, the tower would have been witness to many a time of upheaval and change. Sheikh Ghulam Qadir and Seth Rai Bahadur laid its foundation stone . In the company of its four clock faces that still keep track of the passing minutes. It has been renovated many a times but the original structure is not changed.[15]  Sialkot Clock Tower 
Food

Different Punjabi dishes are famous in Sialkot.  Some of the famous Sialkot dishes are Tandori Chicken, Bhuna Ghost, Nihari, Chicken and Beef Biryani, Keema Naan, Sarson da saag etc. Famous sweet dishes include Phirni, Jalebi, and Sheer Khorma etc.
Language
In Sialkot on a wider scale Punjabi is spoken. It is spoken by 95% people, Punjabi dialects are spoken in the city are
Majhi by the majority.
Dogri/Darhab (Jammu and Narowal district's people).
Other languages like Urdus, English and Pashto are also spoken in Sialkot.
Dresses
Traditional dresses of Sialkot are dhoti, khurta and Khussa but now shalwar kameez, trousers and shirts are also worn by the citizen of Sialkot.
Weddings

The wedding functions include Mehandi, Barat and Walima. These functions resemble the wedding functions of other cities of Punjab. Mehandis are performed before the barat in which girls wears colorful dresses and sings mehndi songs. After Walima, a rasam is performed in which dulhan visits her home for the first time after marriage, this rasam is called muklawa. All these functions represent traditions of Sialkot.[16]  Weddings 
Transport
Daewoo Coach Station Sialkot International Airport is the first-ever private-sector airport of Pakistan managed by the SIAL consortium. It is located near Sambrial and is noted for having the longest runway in Pakistan. Direct flights are available from Sialkot International Airport to Karachi, Islamabad, Abu Dhabi Sharjah & London, Muscat Kuwait, Dubai & Jeddah. Pakistan International Airlines has plans to start non-stop flights from Sialkot to Manchester, London & Barcellona & Hajj flights have started from the Sialkot International Airport last year in 2009. Emirates is also expected to start flights in mid 2010 to Dubai. Airblue will operate on domestic routes to Islamabad, Multan and Karachi in mid 2010.
Small Sialkot Cantonment Airport
A small Sialkot Cantonment Airport, located in the Sialkot Cantonment, is in use of the aviation wing of the Pakistan Army. This airport has also been used as a public airport by PIA for operating a Helicopter service from Sialkot to Islamabad in 1995-1996.
Dry Port
Sialkot Dry Port carries the honor of being the first-ever private-sector dry port in Asia. It was established in 1986 near Sambrial, about 20 km from the Sialkot city under the control of the Sialkot Dry Port Trust.
Sialkot Railway Junction
Sialkot is served by Pakistan Railways through the Sialkot Junction. Sialkot used to be a junction in the British era with trains leaving for Jammu and Gurdaspur. Plans are under consideration to open the border for an international train between Sialkot and Jammu. Express trains to and from Narowal, Lahore, Rawalpindi, Faisalabad, Multan, Bahawalpur and Karachi are available daily. The Railway station is situated in the center of the city. Other suburban train stations are Ugoki and Sambrial.
Connection Motorways
Sialkot is about two hours from Lahore and four hours from Islamabad.Sialkot is linked with the National Highway N-5 through Gujranwala and Wazirabad. A dual carriage-way is available between Sialkot and Wazirabad. A new bridge on the Chenab river, called the Shahbazpur bridge, is under construction these days which is located to the north-east of Gujrat. Once completed, it will connect Sialkot to N-5 at Gujrat. The Sialkot Lahore Motorway (M-11) is also under construction. All the bus and commuter coach stations are located on the Jail Road. A bus service operated by Daewoo Express is available from Sialkot to Rawalpindi, Lahore, Gujranwala and Multan.
SCCI of Sialkot
Recently, public transport has been launched in Sialkot on one route which circle around the city. SCCI Sialkot Chamber of Commerce & Industry has signed an MOU with American bus company FOTON  to provide airconditioned lcoal transport to the citizens with CNG fuel. However main mode of transport within the city at present is the auto rikshaw. Although no proper taxi service exists in the city, there are many rent-a-car service outlets.[17]  SCCI of Sialkot 
Sialkot Fort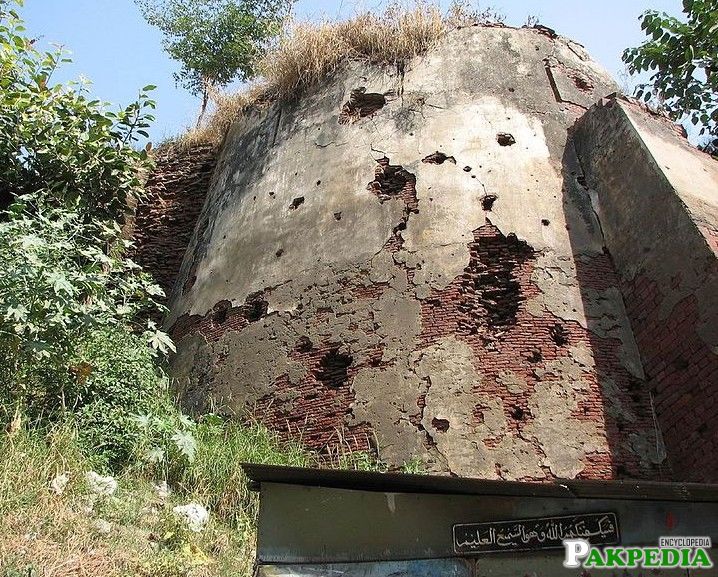 Sialkot Fort is one of the oldest forts in Pakistan. It is located on a low hill in the centre of the old city. Raja Sálbán, with the services of 10,000 laborers and masons,  built the Sialkot Fort in two years (which, at the time, had double walls) for the defence of the city.At present, few ruins, including a bastion, are all that is left of the Fort. The growing number of encroachments are a blot on its face. The offices of the district government are also located on the premises of the Fort.[18]  Sialkot Fort 
Sialkot Cathedral

The Holy Trinity Cathedral Church (Sialkot Cathedral) is located on The Mall (Quaid-e-Azam Road) in Sialkot Cantonment . Its first stone was laid on March 1, 1852. The church was consecrated by the Bishop of Madras on January 30, 1857, Sialkot at the time being in the Diocese of Calcutta.[19]  Sialkot Cathedral 
Old Bungalow

An Old Bungalow in Sialkot. This beautiful building, a marvel in architecture, is in a dilapidated condition. Nobody seems to be interested in preserving this heritage. It will crumble down if necessary repairs and preservation work is not undertaken immediately. But there is a big question, ' Who will initiate it?' May be some well-to=do son of the soil awakens to the challenge.[20]  Old Bungalow 
Poetry
Punjabi culture is dominated in the poetry of this area. The poetry of this area clearly shows the Punjabi mindset. Many poets like Baba Farid, Bulleh Shah, Shah Hussain and Waris Shah has been cited in the city. And the Punjabi poetry of this area has been translated into many other languages. Sialkot has produces very famous poets throughout its history. It is the home of the greatest poet which world has ever seen, Allama Iqbal. Furthermore more great poets and writers like Faiz Ahmed Faiz, Muhammad Zafarullah Khan, and Asghar Sodhar belong to Sialkot.[21]  Poetry 
Historical Places

Sialkot has many historical places that represent its culture. It is a great centre for Punjabi culture. Following are some of the important places in Sialkot:
There is a shrine of Imam Ali-ul-Haq.
In Sialkot there are also remains of Sialkot fort. The tomb of Pir Muradia Shah is also in Sialkot fort.
Birthplace of Allama Iqbal has been converted into museum, which contains his personal belongings and a library which comprises of different types of books.
Puran well related to Punjab folklore Bhagat Puran is also situated in Sialkot.
All these historical represent the culture of Sialkot.
Theatre
Numerous theatre organizations like Shaheen Arts Council Adda Pasuiyan, Dramatic Society Islamia College Sialkot, Al-Shahkaar Art Society Sialkot, Khan Art Council Sialkot and many others are working for the promotion and development of theatre in Sialkot. They are also producing good quality actors. Atmosphere and standard of theatre in Sialkot is good. but because of availability of other forms of entertainment level of audience for theatre is decreasing day by day but still especially families like to visit theatres But none the less, Stage in Sialkot has also been contaminated with vulgarity like stages of other cities of Pakistan. In the last few years quality of stage has decrease because of which people avoid stage mostly.[22]  Theatre 
Folk Dance
Punjabi form of dances are famous is Sialkot. They are performed at different events like weddings, festivals etc. Different Punjabi dances like Bhangra, Jhumar, and Gidha are performed in different events of Sialkot. Men and women both participate in these dances.
Sports
Jinnah Stadium
Jinnah Stadium (Sialkot)The Sialkot Cricket Team is called the Sialkot Stallions. It is National Champion and have won Quaid-i-Azam Trophy 2008-2009. It was a national champion in 2005-2006 and won Quaid-i-Azam Trophy Golden League. It was runners-up in 2006-2007. Sialkot Stallions also won the ABN-AMRO Twenty-20 Cup in 2005-2006 and 2006–2007 and RBS Twenty-20 Cup 2007-2008 and 2008-2009 making het trick by three in row. Sialkot Stallions will not represent Pakistan in Twenty20 Champions League in December 2008 despite being world number one in the rankings. Its home ground is Jinnah Stadium. According to the latest 20 International Ranking, Sialkot Stallions are at the top position. Sialkot is also the champion of One-day and Three-day competitions of the National Under-19 Championship in 2007-2008 and 2008-2009.
Golf Club
Sialkot also annually hosts the Allama Iqbal Open Golf Championship at the Sialkot Golf Club. An International Sialkot Hockey Stadium is located at Pasrur Road adjacent to the Gulshan-i-Iqbal Park Sialkot. An International level Sialkot Sports Complex is under construction at Daska Road with Tartan track facility for athletic events. Sialkot Junior Hockey Team play in National Junior Hockey League. Crescent Hockey Club & Independent Hockey Club are one of the top Field Hockey clubs of Pakistan, with 10 of their team members going on to become olympic players. Crescent Hockey Club has played in the Surjit Silver Jubilee hockey tournament at Jalandhar in 2008.[23]  Sports 
Sialkot International Airport SIAL
The Export Triangle of Pakistan comprising Gujrat, Sialkot and Gujranwala is internationally famous for producing and exporting Sports Goods, Gloves, Surgical instruments, Sports Wears, Cutlery, Ceramics, and Leather Garments etc.The promoters from Private Sector were invited to join the mega project and a public limited company namely Sialkot International Airport Ltd. (SIAL) was formed and registered. The selected site measuring 1034 acres is located at 16 k.m. to the west of Sialkot and at a 40 minutes drive from Gujrat and Gujranwala cities. The land was acquired and work started on the Project in January 2003. Ground Breaking Ceremony was held on 18th December 2003 by Chief Minister Punjab and he approved and announced a dual Carriageway to link the International airport with Sialkot – Wazirabad Dual Carriageway.
Project in Private Sector
Sialkot International Airport is a unique Project in Private Sector, may be first of its kind in South East Asia. The regional dynamics, which were lacking in this part of the country, has started picking up after the commissioning of the Airport. It has speeded up the transportation of Export Cargo by Air and facilitating a great number of businessmen and Overseas Pakistanis of this particular region. It is attracting world – wide clients and we foresee major strategic changes in the region which will change the mind set of the industrialists, exporters and business community and it will direct unprecedented trade and business activities in the region. The Airport has brought about a great Industrial revolution particularly in the employment of the residents of the cities forming export Tri-angle of Pakistan. [24]  Sialkot International Airport 
New Terminal Of Sialkot Airport
Prime Minister Shahid Khaqab Abbasi inaugurated new terminal of Sialkot International Airport today on 8th January 2018.While addressing the ceremony, prime minister said that such projects are part of Nawaz Sharif's vision. "Our government has completed its projects with in time frame," he said. The premier stated that PML-N will continue to complete such mega projects. [25] New Terminal
Head Office
Sialkot International Airport Limited 6-KM from Sambrial, Sialkot, Pakistan 
TEL: +92 52 6633001 – 4 
FAX: +92 52 6633023 – 24 
FLIGHT INQUIRY: +92 52 6633017 – 18 
Web: www.sial.com.pk 
E-mail: info@sial.com.pk 
Registration Number: L 10674 of 2000-2001 
National Tax Number: 1362828-3