Punjab Institute of Cardiology is a tertiary-care, first ISO Certified, and a government-funded hospital located in Lahore. It is the first heart hospital that was established in 1989 in Lahore. After NICVD Karachi, PIC is considered to be the second-largest cardiac center of Pakistan, where ninety percent of patients are treated free of cost.
It provides treatment to cardiac and different other heart patients without consultation charges and fees. Thousands of patients are admitted and examined per annum. Furthermore, it has a qualified and experienced staff of doctors along with paramedics who provide better emergency services to the patients throughout the country.
It includes an Intensive Care Unit (ICU), Cardiology Ward, Private Cardiac Surgery Ward, Coronary Care Unit, and Pediatric Intensive Care Unit. This article contains all the information, including Punjab Institute of Cardiology History.
| Title | Description |
| --- | --- |
| Details | |
| Type: | Government |
| Location: | Main Jail Road, Opposite Race Course Park, Lahore., Lahore, Punjab, Pakistan |
| Website: | http://www.pic.punjab.gov.pk// |
| Organization | |
| Helipad: | No |
| Care System: | Service Before Self |
| Hospital Type: | For Public |
| Funding By: | Public |
| Services | |
| Beds: | Many |
| Emergency Department: | Yes |
| Standards: | International Standards |
| OPD patients : | More than 160,000 |
| PIC patients : | More than 17,000 |
| Medicine : | 24,000 echocardiographs, 4000 nuclear medicine procedures, 12,000 angiograms, 3500 angioplasties including 5000 stents and 2500 cardiac surgeries a year |

Punjab Institute of Cardiology History
Punjab Institute of Cardiology was first known as the "Cardiac Centre." It was established due to the extreme deficiency of cardiac patient care. The Foundation of the hospital was laid in 1984 by former Lieutenant General of Pakistan, (LATE) Ghulam Jilani Khan. The former Prime Minister of Pakistan, Mian Mohammad Nawaz Sharif, inaugurated PIC in 1990, followed by the Chief Minister of Punjab.
The first successful heart surgery was carried out on Oct 9, 1990, after the Commission of "In-Patients" on 5 Oct 1990. It is also considered to be an institute that provides a 4-years degree to the students. Hundreds of students are graduating in Cardiology and Anesthesia every year.
Location
It is located on Shadman 1, Ghous -Al- Azam, Jail Rd, Lahore.
Administration
Doctor Nadeem Hayat Malik – (Head of Institution)
Nasreen Butt – (DMS – Admin)
Doctor Dildar Ahmad shah – (Medical Superintendant)
Colonel Liaqat Ali – (Chief Security Officer)
Doctor Mohammad Khalid – (AMS- Building)
Doctor M. Kaleem Ur Rehman – (AMS- Pharmacy)
Doctor Tasnim Kausar – (AMS- OPD)
Doctor Naseem Rashi – (Director of Finance)
Doctor Syed Qamber Zia – (AMS- Store)
Doctor Syed Khalid Husain (AMS- Medical Store)
Departments
The hospital comprises four main departments, which are named as:
Department of ECG
Department of ETT
Department of Nuclear Medicines
Department of Angiography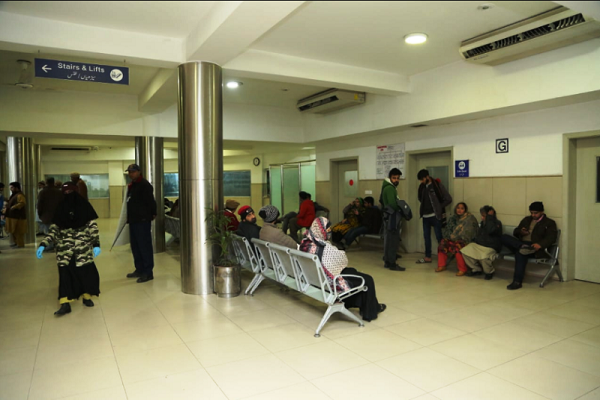 Department of ECG
ECG department keeps all of the patient's electrocardiogram records. ECG shows the electric voltage of the heart in the form of a graph.
Department of ETT
ETT (Exercise Tolerance Test) is a device used to measure the response of the heart during exercise, which is also known as the "Stress Test."
Nuclear Medicines
A nuclear Medicine Scan, which is also called Thallium, is a type of test to examine and verify the location of damaged heart muscles and cells after causing a heart attack. There are about six thousand nuclear medicines studies are conducted every year.
The Hot Lab, which is an isolator technology of USA, is equipped in the department. The department is accredited by the Institute of Engineering and Applied Sciences as well as the College of Physicians and Surgeons.
Department of Angiography
The department provides the latest diagnostic practices to heart patients. It also contains catheterization laboratories that help doctors in assisting patients with heart diseases. The doctors of PIC perform about 16 thousand angiographies every year. Following are some of the types of angiographies performed by the doctors in the department of Angiography:
Percutaneous Coronary Intervention (PCI)
Aortic and Pulmonary Valvuloplasty
Peripheral Angioplasty & Stenting
Treatment of Aorta's Coarctation
PTMC – Percutaneous Transvenous Mitral Commissurotomy
Specialties
Cardiology
Anesthesiology
Nephrology
Radiology
Gynecology
Services
OPD (Indoor & Outdoor Patients)
Cardiac Emergency
Cardiac Surgery
Diagnostics
Invasive & Interventional Cardiology
Cardiology Services
The hospital has Pakistan's largest cardiac center with a performance of more than twenty-four thousand echocardiographs per year.
Scan
Angiography
ECG
EP Studies
ETT
Echo
Nuclear Medicines
Pathology
Holter Monitor
Radiology
Radiology Services
X-Ray
Pelvic Ultrasound
Myelography
Sinogram
Urography
Urethero Cytography
Sialography
Pelvimetry
Barium Studies of GIT
Barium Study of Colostomy
Ultrasonography
Hepatobiliary
Percutaneous Cytography
Hystero Salpingography
Genitourinary
KUB
Gastrografin Study
Abdominal Ultrasound
PIC Research
It is considered to be a teaching hospital as well where thousands of students are graduated every year. A department for research has been developed by PIC in order to keep the doctors updated with modern researches and cardiac diseases. A number of researches have been conducted while many projects are on their way to be completed very soon.
Hundreds of research papers have been published by the doctors of PIC. Punjab Institute of Cardiology is a teaching hospital that is affiliated with many medical colleges and universities as well as clinical departments. It provides assistance in graduating students in the fields of;
ICU
Anesthesia
Echocardiography
Interventional Cardiology
CCU
Cardiology
Nuclear Medicines
Cardiac Surgery
Cardiac Catheterization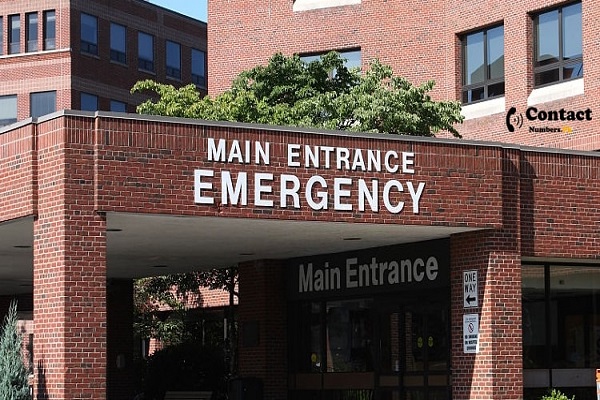 Patients Record
It is fully equipped with medical, surgical, and ambulatory services. The doctors are serving patients 24 hours a day. There are about one hundred and sixty thousand patients per year are examined by the doctors at OPD. More than seventeen thousand patients are admitted to PIC per year.
Furthermore, the cardiac center performs 12 thousand angiograms, 24 thousand echocardiographs,  4 thousand (nuclear) medicine practices, 25 thousand cardiac and 5 thousand stent surgeries every year.
Facilities
Facilities of PIC include:
Inpatient Department
Outpatient Department
Ultrasound Service
24/7 Pharmacy Service
Emergency Service
Waiting Area
Parking
2012 Incident
In January 2012, a problem of inadequate labeling occurred with the packaging of drugs which lead to the deaths of more than a hundred patients due to the overdose of the medicines. Hundreds of patients suffered the non-fatal reaction of the dose which lead to more destruction through the strike of lawyers. Doctors of PIC reported that more than seventeen patients died due to the violent protest of fifty-five senior lawyers of Pakistan.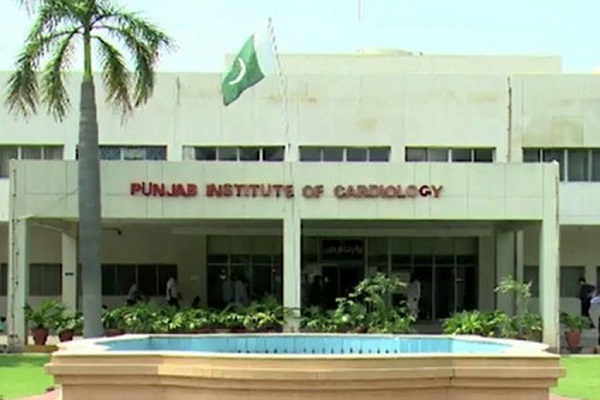 Contact Information
Email # [email protected]
Phone # +92 42 99203051 65
Fax # +92 042 99203204