Mamnoon Hussain is a Pakistani politician who served as the 12th President of Pakistan from 2013 to 2018. He is associated with Pakistan Muslim League Nawaz. During his service, he was seen taking an interest in education and eradication of Polio from FATA, now district Waziristan. Apart from a politician, he is likewise a businessman. This article has all the information about Mamnoon, including Mamnoon Hussain Biography.
| Title | Description |
| --- | --- |
| Personal | |
| Name: | Mamnoon Hussain |
| In Urdu : | ممنون حسین |
| Famous As: | President of Pakistan |
| Nationality: | Pakistani |
| Residence: | Aiwan-e-Sadr |
| Education: | MBA |
| Alma Mater: | Institute of Business Administration (IBA) |
| Religion: | Islam |
| Profession: | Politician and Businessman |
| Website: | https://twitter.com/mamnoonh18 |
| Born | |
| Date: | 23rd December 1941 |
| Place: | Agra, United Provinces, British Raj |
| Family | |
| Spouse: | Mehmooda Mamnoon |
| Children: | 3 Sons |
| Siblings : | Shakir Hussain, and Zahid Hussain |
| Career | |
| Political Party: | Pakistan Muslim League N |
| Serve As: | President of Pakistan |
| Time Period : | 2013 – 2018 |
| Old Political Affiliations: | Pakistan Muslim League (N) |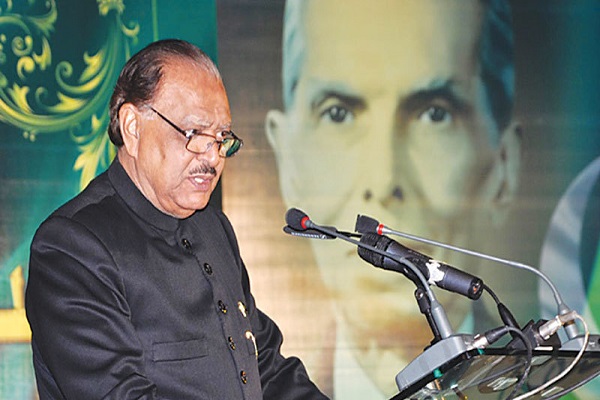 Mamnoon Hussain Biography
Mamnoon is based in Karachi. He is an industrialist and the owner of a vast textile business. He joined politics in 1968, intending to bring reforms to the country. After he joined the Muslim League, he was appointed as the Secretary of the City Organization. In 1993, he affiliated with PMLN.  Soon, Mamnoon was assigned important designations at the party.
First, he became the Finance Secretary of PMLN Sindh and then its General Secretary. In 1999, he was nominated as the Governor of Sindh that lasted only a few months due to the military takeover. He continued his services for the party, and in 2013, he became the President of the Country.
Mamnoon date of Birth
He was born on 23rd December 1941 in Agra, British India. Currently, he lives in Aiwan-e-Sadar.
Mamnoon Hussain Family
He belongs to a Muhajir family who migrated to Pakistan after the partition in 1949. He was born in Agra but grew up in Karachi. His father had a business that he inherited and established into a business in textile.
His brothers are Shakir Hussain and Zahid Hussain. Mamnoon married Mehmooda Mamnoon in 1970. They have three sons, and they are bankers
Education of Hussain
He got his early education at home, but he never let any hurdle come in his education career. After completing his early career, he was enrolled in the University of Karachi in 1963 and got a degree in Commerce. Later, he joined the prestigious university, Institute of Business Administration (IBA) and completed an MBA in 1965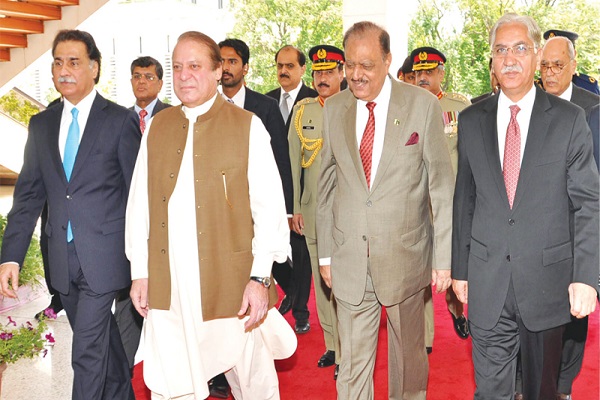 Political Career
Initial Career
The political career of Mamnoon started in 1968. He joined Pakistan Muslim League that Nur-ul-Amin headed. It was a time when the whole country had risen, and the country was heading in a new direction. The political spirit of the people was later headed by Zulfiqar Ali Bhutto when he formed Pakistan People's Party. His activities continued during the political turmoil that happened in the 1970s and 1980s.
During this period, he served as Secretary-General of the City Organization. In 1993, he joined PMLN, a new party led by Nawaz Sharif. To benefit the party from his experience, he was assigned different key roles in the party by Nawaz Sharif and made him the Finance Secretary of PMLN Sindh.
According to the former president of Karachi Chamber of Commerce and Industry, Azhar Haroon, Mamnoon impressed Nawaz Sharif with his professionalism and polite nature.
Imprisonment
In 1999, while he served as the President of Karachi Chamber of Commerce and Industry, he was suddenly nominated as the Governor of Sindh. It surprised everyone, but it lasted only for a few months due to the military takeover of Musharraf. Soon, he was imprisoned due to his strong voice against General Musharraf.
He was the one who sacrificed at a time when his party leaders were in exile. Hussain was one of those who took responsibility for the revival of the party. He served as General Secretary of Sindh. In 2005, he was nominated as a member of the Central Executive Committee and Senior Vice President of PMLN.
After the making alliance with PPP in 2008, many party members got ministries and many other key posts. Mamnoon did not ask for anything and stood by the party in every situation.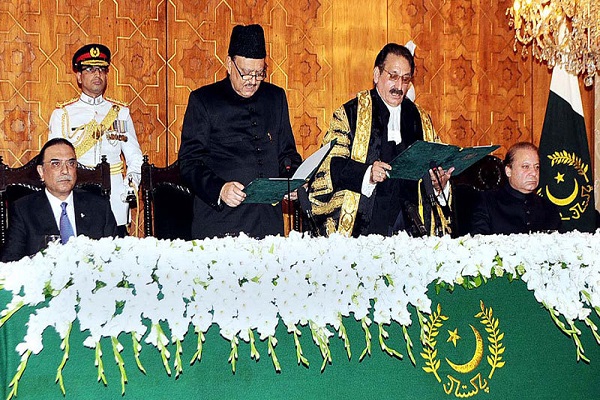 As a President
In 2013, his party achieved the majority of seats in the country and formed the government. On 30th July 2013, he was elected as the 12th President of the country with 432 votes against Wajihuddin of PTI, who got 77 votes. Raza Rabbani withdrew the nomination before the election, saying he had lesser time for the campaign. On 9th September, he took charge as president.
According to the analysts, his loyalty and commitment to the party earned him the nomination. He was also a man with lesser political power and a low profile that suited the post at that time. It was also said that he was the best candidate after the changed role of the president. The 18th Amendment in 2012 had taken most power as having a discretionary authority to dissolve the elected assembly that had badly hurt Pakistan in the 1990s.
He proved to be the right choice and spent his tenure without any interference in the government. It was seen as a successful term as it was a consecutive succession of the presidency after the restoration of democracy. Before Mamnoon and Zardari, Fazal Ilahi was the first to complete his term, but he was not succeeded by an elected president. His term ended on 9 September 2018.
Mamnoon Hussain Death
On 14th July 2021, he took his last breath while his son confirmed this news on social media. He was fighting cancer for a long time and was admitted to the hospital for the last 2 weeks. Many political figures, including Imran Khan and Mariam Nawaz, took to social media and showed their condolences.
Social Media Accounts
His social media accounts include
https://twitter.com/mamnoonh18
https://www.facebook.com/mamnoon.hussain.399