Liaquat Ali Khan, also known as Quaid-e-Millat & Shaheed-e-Millat, was a Pakistan-based statesman, advocate, political philosopher. His name is also remembered as the founding father of Pakistan. From 1947 till his murder in 1951, he served as Pakistan's 1st Prime Minister, as the country's first Foreign, Defense, & also as Frontier Regions Minister.
Before partition, he served briefly as the interim finance minister in the administration headed by Governor-General Mountbatten. The article summarizes all the information about him.
| Title | Description |
| --- | --- |
| Personal | |
| Name: | Liaquat Ali Khan |
| Famous As: | First Prime Minister of Pakistan |
| Nationality: | Pakistani |
| Education: | University of Oxford, 1918 – Aligarh Muslim University, 1921 – Exeter College, Oxford, MAO College |
| Religion: | Islam |
| Minister of Finance of India In office : | 29 October 1946 – 14 August 1947 |
| Minister of Finance of India In office Succeeded by: | Shanmukham Chetty |
| Minister of Finance of India In office Preceded by: | Office Establishment |
| Minister of Defence of Pakistan In office Succeeded by: | Khawaja Nazimuddin |
| 1st Prime Minister of Pakistan In-office Monarch: | 15 August 1947 – 16 October 1951 |
| 1st Prime Minister of Pakistan In office Governor: | George VI |
| 1st Prime Minister of Pakistan In-office General: | Muhammad Ali Jinnah |
| 1st Prime Minister of Pakistan In office Preceded by: | State proclaimed |
| 1st Prime Minister of Pakistan In office Succeeded by: | Khawaja Nazimuddin |
| 1st Prime Minister of Pakistan In-office General: | Khawaja Nazimuddin |
| Minister of Foreign Affairs of Pakistan In office : | 15 August 1947 – 27 December 1949 |
| Minister of Foreign Affairs of Pakistan In office Preceded by: | Office established |
| Minister of Foreign Affairs of Pakistan In-office Succeeded by: | Muhammad Zafarullah Khan |
| Minister of Defence of Pakistan In office : | 15 August 1947 – 16 October 1951 |
| Minister of Defence of Pakistan In office Preceded by: | Office Establishment |
| Born | |
| Date: | 1 October 1895 |
| Place: | Karnal, Punjab, British India (now in Haryana, India) |
| Family | |
| Spouse: | Ra'ana Liaquat Ali Khan, Jehangira Begum |
| Died | |
| Date: | 17 October 1951 |
| Rest Place: | Rawalpindi |

Liaquat Ali Khan Biography
Khan is the longest-serving PM of Pakistan, having held office for 1,524 days, a record that has lasted for sixty-three years. His image was created as a person who was a "democratic martyr in the newly formed country." Many Pakistanis considered him a man who gave his life to maintain the country's parliamentary form of government.
His murder remained an unsolvable mystery, and all clues linking to the plotter were destroyed. He is regarded as Jinnah's successor apparent and right-hand man in Pakistan. His involvement in filling the void left by Jinnah's demise is crucial in addressing major issues during Pakistan's early years and formulating measures for Pakistan's consolidation.
Khan Date of Birth
He opened his eyes in 1895 in British India.
Liaquat Ali Khan Education
His family held high regard for the Indian Muslim philosopher and thinker Syed Ahmed Khan, & so his father wished for him to be equipped with knowledge in the British education system; thus, his family decided to send him to the prestigious Aligarh Muslim University, where he earned degrees in political and law science.
Khan attended the MAO (Muhammadan Anglo-Oriental) College in 1913, earning a Bachelor's degree in Political Science & LLB in 1918. The same year he tied the knot with Jehangira Begum, but the couple later divorced. After his father died in 1919, he traveled to England to further his studies, with the British administration providing scholarships and grants, and attended Oxford University's Exeter College.
College faculty awarded him the Master of Law in Law & Justice in 1921, along with a Bronze Medallion. During his stay at Oxford, he was an active member of student unions & was appointed to Majlis Society as its Honorary Treasurer; this society was a student union created by Indian-Muslim students to advocate the rights of Indian students at the institution.  In 1922, he was summoned to the Bar in London, but he didn't practice.
Liaquat Ali Khan Family
Khan's family claimed Persian ancestry dating back to Nausherwan, the Saasanid Persian king; however, this may be a legend. They had lived in Karnal by the period of Nawab Ahmed Khan, his grandfather. They had mastered Urdu, and Khan was thus an Urdu speaker. His wife Ra'na Liaquat Ali Khan was an economist and Pakistan Movement's leading figure.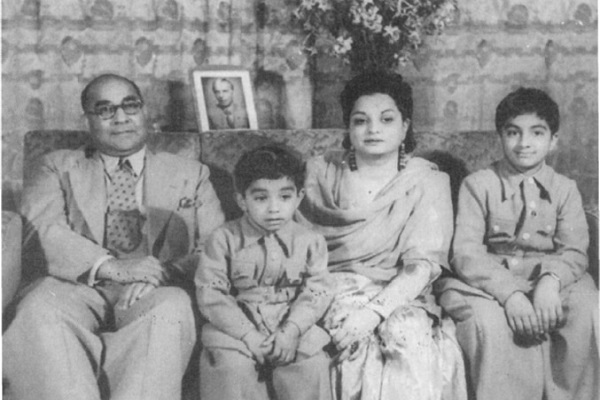 Career
Entry in National Politics
In 1923, Liaquat Ali Khan returned to India and joined national politics, determined to end his ill-treatment and injustice of India-based Muslims under the British Government and the British Indian Administration. His political theory stressed a divided India, and he gradually came to believe in Indian nationalism.
The Congress leaders contacted him to convince him to join the party, but after meeting Jawaharlal Nehru, his political ideas and goals progressively shifted.
Joined Muslim League
As a result, he rejected the offer and informed the Congress Party of his decision & instead joined the Muslim League, led by another lawyer, Mohammad Ali Jinnah, in 1923. Soon after, Jinnah arranged an annual session conference in Lahore in May 1924, where the aims, boundaries, vision, party programs, and rebirth of the League were on the original party agenda and were extensively considered at the Lahore caucus.
He was among those who participated in this conference and recommended the party's new objectives.
Worked in Provisional Legislative Council
In the 1926 elections, he was chosen to the provisional legislative council from Muzaffarnagar's rural Muslim constituency. In 1926, he began his parliamentary service and represented the United Provinces in the Legislative Council. He was elected unopposed Deputy President of the United Province Legislative Council in 1932.
During this period, he increased his influence in Muslim-majority areas, frequently bringing up the problems and issues faced by Muslim populations in the UP. He joined forces with academician Sir Zia-ud-din Ahmad to combine Muslim student communities into a single student union, campaigning for the Muslim state's provisional privileges.
Alliance with Muslim League
He became one of the Muslim League's most powerful members. He was a prominent personality in the delegation of the Muslim League that participated in the National Convention in Calcutta. Previously, the British Government established the Simon Commission to make recommendations to the British Government on constitutional & territorial issues.
The commission, comprised of seven British Members led by Sir John Simon, talked briefly with the Congress Party & the Muslim League leaders. The commission had presented a dyarchy system to rule British India's provinces, but these revisions were harshly criticized and resisted by the Indian population. Soon along with his new spouse moved to England, but he did not sever his ties with the Muslim League.
Following his departure, the parliamentary wing of the Muslim League split, with many Muslims joining the Democratic Party, which Khan founded in 1930, or the Congress Party.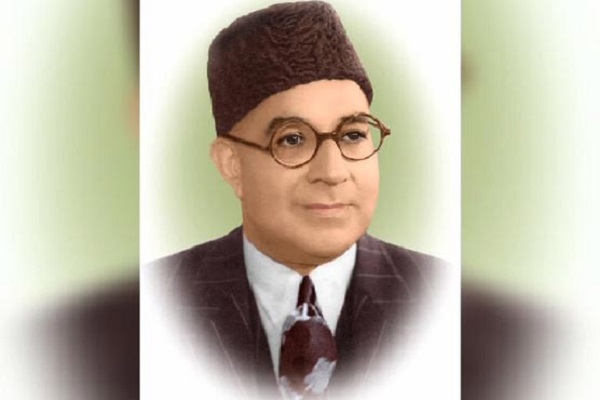 First Prime Minister of Pakistan
Following Pakistan's independence, he was elected as its first Prime Minister by its founding fathers. He administered the oath to Quaid Azam. The country was founded during the early stages of the intense rivalry between the two global superpowers, the USA and the Soviet Union. He faced increasing difficulties and challenges while attempting to govern the country.
He and the Muslim League were pitted against socialists and communists in West and East Pakistan, respectively. The Muslim League struggled to cope with socialists in West Pakistan.
Education & Economic Policy
After summoning physicist Rafi Mohammad to Pakistan in 1947, he invited chemist Salim-uz-zaman Siddiqui, granting him nationality and designating him like his 1st government science counselor in 1950. At the same time, he summoned mathematician and physicist Razi-ud-din Siddiqui, requesting him to design and construct educational research institutions in the country and develop anti-India initiatives.
Khan's government authorized the Sindh University's establishment. The creation of science infrastructure was slow under his administration. Still, he invited Muslim engineers and scientists from India-Pakistan, believing that it was critical for Pakistan's future prosperity.
Constitutional Annex
During his initial days in office, Liaquat Ali Khan used the Indian government Act 1935 to run the country, even though his legislators and lawmakers were working on a separate administration document.
After Jinnah's death, he increased his efforts to construct an Islamic-based administration in the country, proposing the Objectives Resolution—a precursor to future constitutions—in 1949 in the Constituent Assembly. On 12th March 1949, the parliament passed it, although it was faced with opposition from his Law Minister Mandal, who spoke against it.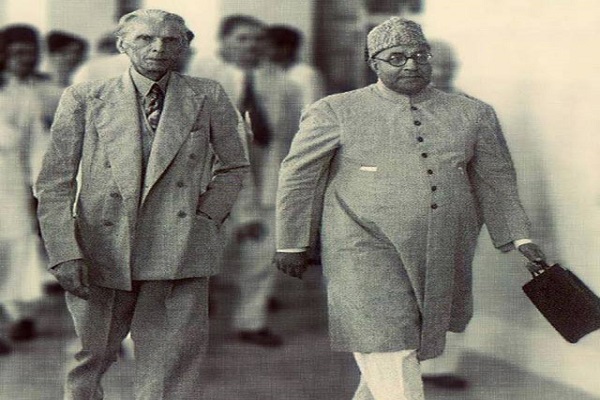 Soviet Union & USA
In 1949 Joseph Stalin, the leader of the Soviet Union, invited him to come to the country, which was followed by an offer from the United States after they heard of the Soviet move. In May 1950, he visited the USA after being convinced to break relations with the Soviet Union. He shifted Pakistani foreign policy toward greater connections with the West, even though the Soviet Union had invited him to come to the country 1st.
The visit strengthened the two countries' ties and drew them closer together. According to various sources, his policies were centered on the Movement of all Non-Aligned Countries. During his tour to the United States in 1950, he made it very clear that Pakistan's foreign policy was neutrality.
Liaquat Ali Khan Death
On 16th Oct 1951, he was shot in the chest when he addressed an audience of 100,000 people at Company Bagh in Rawalpindi. The suspected murderer, later identified by police as professional killer Said Akbar, was instantly shot as described on wikipedia. Khan was hospitalized and was provided a blood transfusion, but he died due to his injuries.