Maryam Nawaz is the daughter former  Prime Minister Nawaz Sharif.  She is the vice president of Pakistan Muslim League N. Maryam considered an important figure after Nawaz Sharif. Her view is widely respected in the politics of Muslim League N. She has also worked as the Chairperson of the Prime Minister Youth Program. She was also in charge of the Election Campaign of Muslim League N in 2012. This article has all the information about Maryam, incorporating Maryam Nawaz Biography and Maryam Nawaz Family.
| Title | Description |
| --- | --- |
| Personal | |
| Name: | Maryam Nawaz |
| In Urdu: | مریم نواذ |
| Famous As: | Politician |
| Nationality: | Pakistani |
| Residence: | Lahore and Islamabad |
| Education: | Masters in Literature |
| Religion: | Islam |
| Profession: | Politician |
| Height: | 5 ft 5 inch |
| Website: | https://twitter.com/maryamnsharif |
| Born | |
| Date: | 28th October 1973 |
| Place: | Lahore |
| Family | |
| Spouse: | Safdar Awan |
| Children: | 3 |
| Parents: | Mian Nawaz Sharif and Kulsoom Nawaz |
| Siblings : | 1 sister and 2 brothers |
| Relatives: | Mian Shahbaz Sharif, Hamza Shahbaz |
| Career | |
| Political Party: | Pakistan Muslim League N |
| Serve As: | Political heir to her Father |
| Old Political Affiliations: | Pakistan Muslim League (N) |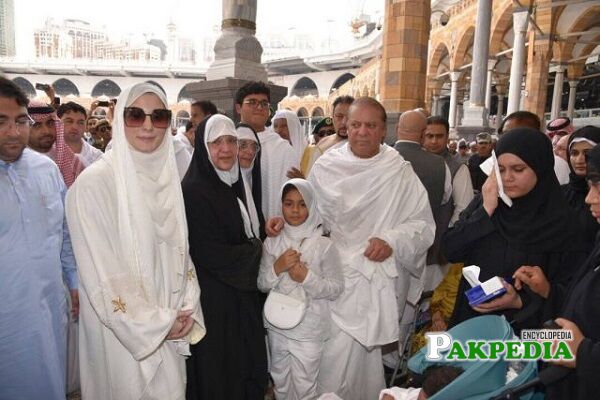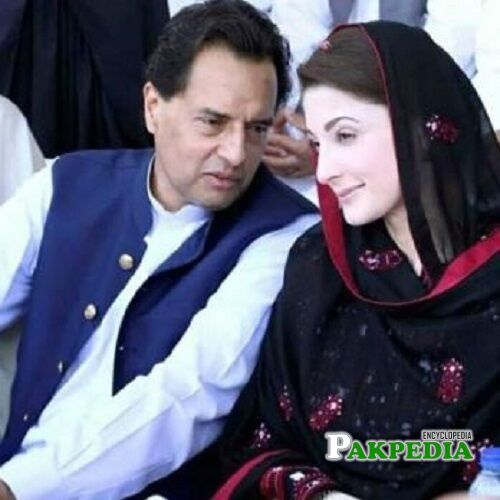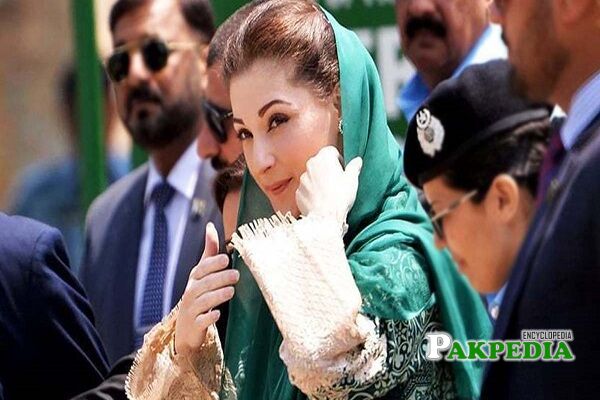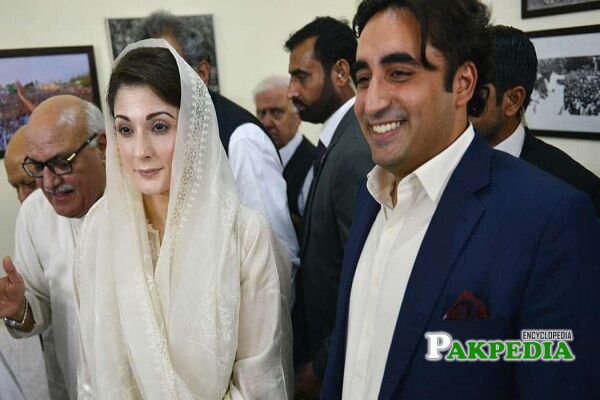 Maryam Nawaz Biography
Maryam started her political career in 2012. She straightaway declared her involvement for the assistance of his father only. She is considered as the new face of PMLN. Currently, Maryam is the vice president of PMLN. In 2012, she joined politics and assisted her father. In 2017, she was selected as one of the BBC's 100 women and one of the 11 powerful women by the New York Times. She often remain the headlines because of her tweets on her social media account.
Maryam date of Birth
Nawaz was born on 23rd October 1973 in Lahore.
Maryam Nawaz Family
Maryam is the daughter of Nawaz Sharif and late Kalsoom Nawaz. She is the niece of the three times Chief Minister of Punjab, Shahbaz Sharif. She has one sister and two brothers. None of her siblings are yet part of Politics. In 1992, she married Captain Safdar at the age of 19. Her marriage turned out to be the biggest controversy. She has three children; Junaid, Mahnoor, and Mehr un Nisa. Junaid Safdar is a student in London while Mahnoor is a student of Fine Arts in Pakistan. One of her daughter is already married.
Education of Mariam
Maryam got her early education from Covent of Jesus and Marry. She wanted to be a doctor, therefore she got enrolled in King Edwards Medical Collage. However, she could not continue her passion for medical due to a controversy over her admission. But her thirst for knowledge took her to Punjab University where she pursued a Masters's degree in English literature. It was also said that she was doing a Ph.D. on post-911 radicalization in Pakistan. As she is a public figure, her degrees were questioned by Lahore High Court. In 2018, she submitted her documents to Election Commission and declared her Masters's degree only..
Political career
While having an interview with the New York Times, Maryam stated that her campaign in the 2018 election for the seat of Prime Minister depends on the decision of the Party. Responding to the public opinion as Maryam the next leader of the party, she said it is wrongly attributed and the Party will be led by Nawaz Sharif only. After she started her political career, the analyst called her the new face of Pakistan Muslim League Nawaz. For the first time, she held the office of Prime Minister Youth program which she continued with zeal and commitment. She made herself responsible for the management, coordination, and implementation of the program.
Before this experience, she had successfully managed the 2013 election campaign of Pakistan Muslim League Nawaz. Due to a vibrant campaign in the election, Pakistan Muslim League wiped out the election and formed the government in 2013. She continued to take more responsibilities of the party as well as assisted her father who had become the Prime Minister.
Meetings at Higher Levels
Apart from involvement in political affairs at the national level, Maryam is capable of having meetings with international figures as well. Her meeting with Indian Minister for External Affairs, Sushma Swaraj is considered as the gesture of leadership qualities and leading the Party in the future. In a visit to Washington, she met with the US first lady, Michelle Obama. She was accompanied by her mother and two daughters during her visit to Washington. She showed the signs turning into an international figure who would emerge soon in the political circuit.
Resilience of M. Nawaz
Nawaz has boldly responded to the opposition who accused the Sharif government of corruption and incapability to run the government. They were also accused of rigging the 2013 election and winning the election by unfair means. Every time she would respond to the accusations and presented her statement with facts. Even though she held no public office, she was often on the target of opposition more than the ministers of the Government. To respond to the opposition at every platform, she activated a social media cell that would create the narrative of the government and connect the people to the government on social media. She was the one who introduced schemes that would attract the youth as the rival.
Disqualification of Nawaz Sharif
After the Disqualification of Nawaz Sharif as a Prime Minster in 2017, the responsibility of navigating the party through the most serious situation came on the shoulders of Maryam Nawaz. She was also named in Panama Leaks along with her brothers and father. She was described as the owner of British Virgin Island-based firms, Nielson limited and Nescoll limited which she denied. 
Maryam Nawaz Imprisonment
In 2018, Maryam was sentenced to 7 years prison and one year for non-cooperation with the NAB and two million pounds. She was also disqualified for contesting election for the next 10 years. She announced to come back to Pakistan and face the law as a responsible citizen. She was arrested in the airport along with her father at the airport and was taken into custody by NAB. Later Islamabad high court suspended the prison sentence and their release. It is said that she spent most of the time reading books in jail.
Social Media Handles
Her social media accounts where she is quite active incorporates