Pakistan Muslim League (n)  – It is led by former Prime Minister Nawaz Sharif.The Pakistan Muslim League (n) was established in 1962, as a successor to Muslim League.In 1988 general elections, Pakistan Muslim League split into two factions, one was led by Nawaz Sharif the then chief minister of Punjab and the other by Mr. Junejo.The Pakistan Muslim League Nawaz Sharif group further divided into factions in 2001 and its dissenter formed Pakistan Muslim League (Quaid-e-Azam)(PML-Q).[1] PMLn
| Title | Description |
| --- | --- |
| Government Seats in 2014 Election | |
| National Assembly: | 188 / 342 |
| Sindh Assembly: | 7 / 168 |
| GB Assembly : | 21 / 33 |
| AJK Assembly : | 37 / 49 |
| Senate: | 27 / 104 |
| Punjab Assembly : | 310 / 371 |
| KPK Assembly : | 16 / 124 |
| Balochistan Assembly : | 21 / 65 |
| Information | |
| Founder: | Muhammad Zia-ul-Haq |
| Founded: | 17 August 1988 |
| Headquarters: | Central Secretariat, Islamabad Capital Venue |
| President : | Nawaz Sharif |
| Chairman : | Raja Zafar ul Haq |
| Leader in Senate : | Raja Zafar ul Haq |
| Secretary General : | Iqbal Zafar Jhagra |
| Ideology: | Conservatism Nationalism Economic liberalism Fiscal conservatism Liberal conservatism Federalism Islamic democracy |
| Political Position : | Centre-right |
| Colors : | Green |
| Website: | http://pmln.org/ |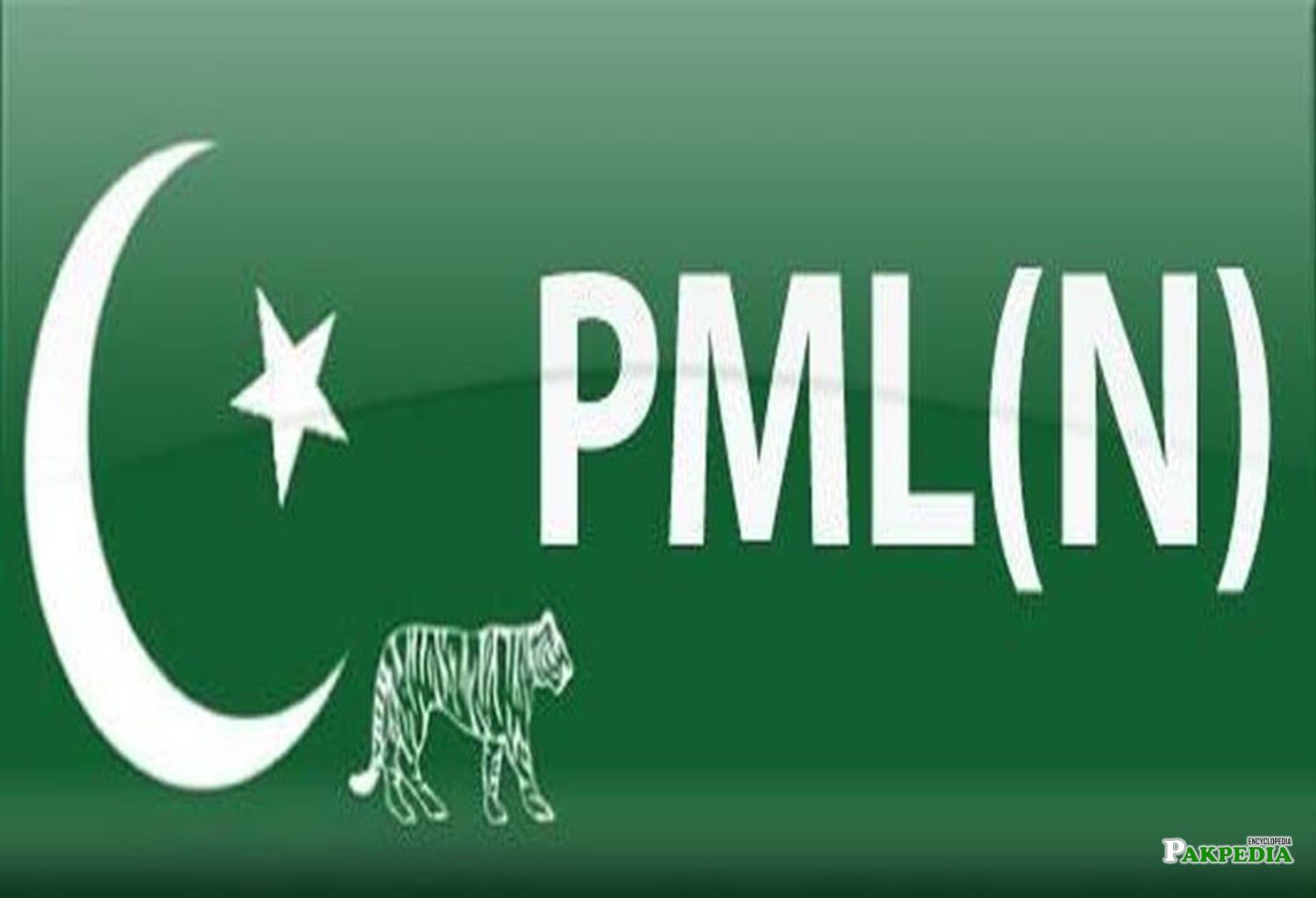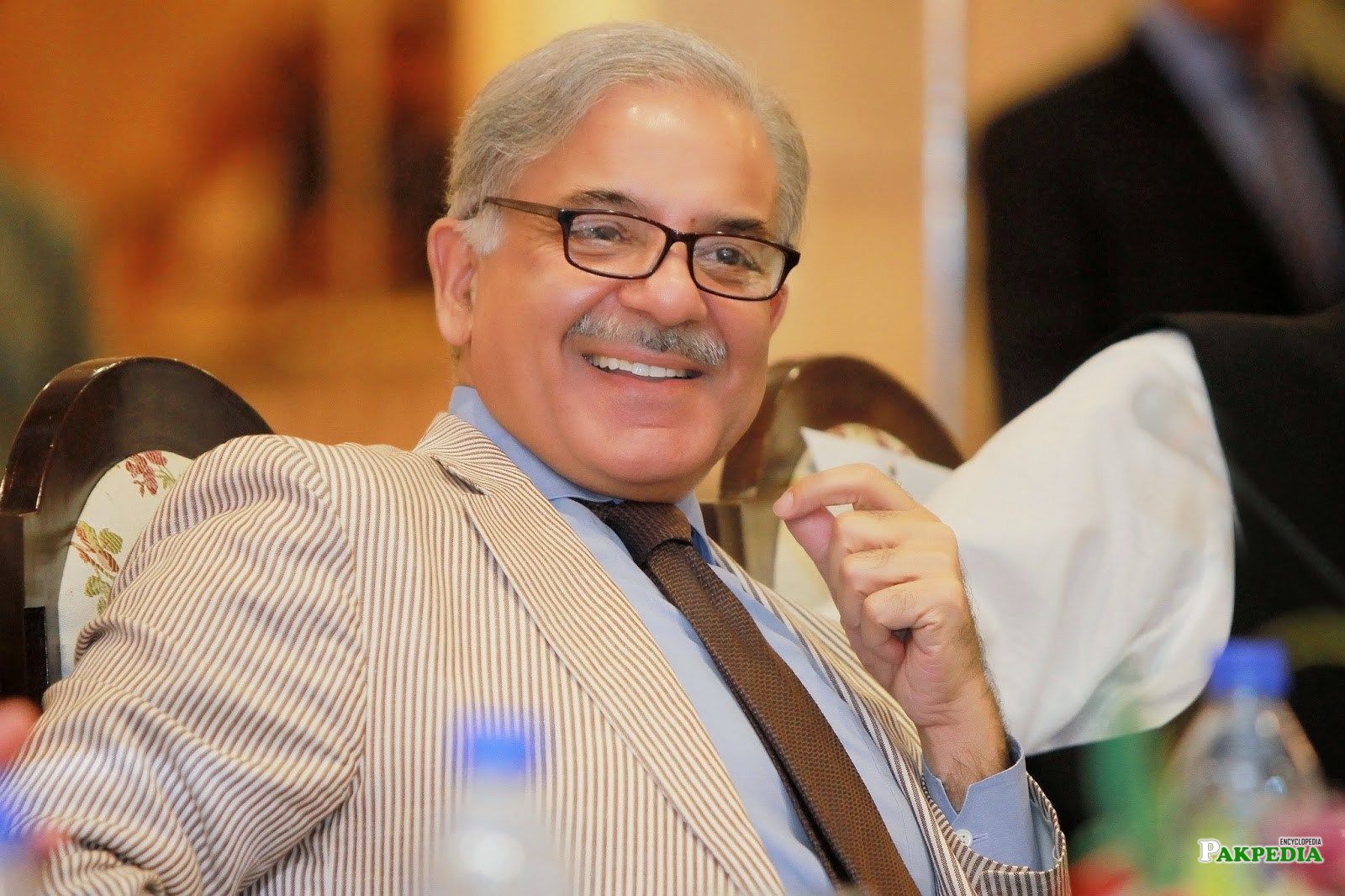 History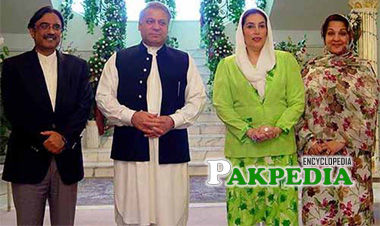 Pakistan Muslim League (N) was founded in 1988 established by Fida Mohammad Khan an original Pakistan movement activist who became Party's founding President and Nawaz Sharif became its first secretary general. The Party is not an original Muslim League but recognized as the continuing legal successor. The Muslim League (N) is currently headed by former Prime Minister Nawaz Sharif. PML (N) is a center right fiscal conservative political Party in Pakistan, being the largest conservative political force and second largest political party. The party's platform generally reflects conservatism and holds strong views on economic liberalism in Pakistan's political spectrum in contrast to the center left, Pakistan people's Party a social democratic political force. It is a large political party ruling over Pakistan.
Structural Composition
The General council Meeting served its major platform to elect presidents and secretaries while it is also responsible for promoting Party's activities and raises funds.Although its power of center lies in the heartland of itself in Punjab province it also retains considerable support in Sindh, Khyber Pakhtunkhwa, Baluchistan, Azad Kashmir and Gilgit Baltistan. It is the only party in the history of Pakistan to receive a two-third majority in parliament outright through parliamentary elections in 1997.
Key Persons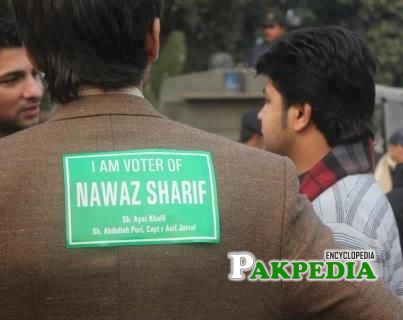 Pakistan Muslim League PML (N) or Nawaz is the favorite political party of huge circle of people of Pakistan. The Leader Mian Mohammad Nawaz Sharif and Chief Minister Mian Shahbaz Sharif have been contributing in the progress of Pakistan. The political symbol of PML N is Lion.[2]  Key Persons 
Six Nuclear Tests
In May 1998 the PML (N) government led by Prime Minister Nawaz Sharif ordered the six nuclear tests, in response to Indian nuclear tests. The tests were extremely popular and PML (N)'s image and prestige raised in a record level. The Pakistan Muslim League-N believes in that prosperous agriculture is the backbone of national prosperity. During its federal government, the PML-N successfully privatized the major heavy industries under its planned industrial development programmed and shifted from the traditional feudal aristocracy to a growing class of modern and moderate entrepreneurs.
Favorite Political Party of Pakistan

According to IRI  Survey report from July 2012 till November 2012, PML (N) is the most favorite political party of Pakistan. PML N scored 32% and stood at top. This report is to analyze interest of people for the General Elections 2013 of Pakistan.
Seats Distribution
Pakistan Muslim League (N) Seats Distributions are:[3]  Seats Distribution 
| Seat Type | No. of Seats |
| --- | --- |
| General | 147 |
| Reserved | 35 |
| Minority | 6 |
| Total: | 188 |
General Seats Pakistan PMLn
Constituency
Name
Party
Address (Permanent/Local)
Phone
NA-18
Abbottabad-II
Mr Murtaza Javed Abbasi, Deputy Speaker National Assembly
PML(N)
Hotala, P.O Ser Gharbi, District Abbottabad  House No.36, Ministers' Enclave, Islamabad
+92 300 9111802, +92 51 9221113 (Office) +92 300 5599300 (PS)
NA-19
Haripur
Mr. Babar Nawaz Khan
PML(N)
House No.178, Sector No.4, Pathan Chowk, Khalabat Township, Haripur Hazara, KPK A-304, Parliament Lodges, Islamabad
+ 92 995-619221, +92 321 9970079
NA-20
Mansehra-I
Sardar Muhammad Yousaf
PML(N)
Sardar House, Near Post Graduate College, Mohallah Akhtar Abad, Mansehra.  C-207, Parliament Lodges, Islamabad.
+92 344 4813161
NA-21
Mansehra-cum-Tor Ghar (Old Mansehra-II)
Capt (R) Muhammad Safdar
PML(N)
180-181, H Block, Model Town, Lahore  C-207, Parliament Lodges, Islamabad
+92 42 7860222-+92 302 8558777
NA-23
Kohistan
Mr. Sar Zamin Khan
PML(N)
Kaseer ,Pattan, District Kohistan E-401, Parliament Lodges, Islamabad.
+92 300 0911253
NA-31
Shanglapar
Mr Ibadullah
PML(N)
Chagam, Puran,District Shangla J-312, Parliament Lodges, Islamabad.
+92 333 5885558,+92 51 2111392
NA-40
Tribal Area-V
Mr Muhammad Nazir Khan
PML(N)
Village Drazanda, Miami Kabul Khel, North Waziristan Agency G-103, Parliament Lodges, Islamabad.
+92 300 5473111
NA-41
Tribal Area-VI
Mr Ghalib Khan
PML(N)
Village Company Bagh, Zari Noor Tehsil Wana  F-301, Parliament Lodges, Islamabad
+92 315 9092098,+92 333 9972198,+92 51 9213998
NA-44
Tribal Area-IX
Mr Shahab Ud Din Khan
PML(N)
Village Pashat, Tehsil Salarzai, Bajaur Agency  H-409, Parliament Lodges, Islamabad.
+92 341 8790556
NA-49
Islamabad-II
Dr. Tariq Fazal Chudhary
PML(N)
Choudary Cottage Tariq Abad, Park Road, Chak Shahzad, Islamabad  Choudary Cottage Tariq Abad, Park Road, Chak Shahzad, Islamabad
+92 333 5111166
NA-50
Rawalpindi-I
Mr Shahid Khaqan Abbasi, Prime Minister of Pakistan
PML(N)
Vill. Davel Sharif Dak Khana Khas Teh Murree Dist  F-307, Parliament Lodges, Islamabad
+92 51 5652000-+92 300 8282942
NA-51
Rawalpindi-II
Raja Muhammad Javed Ikhlas
PML(N)
P.O Mohra Noori Tehsil Gujar Khan Distt Rawalpindi  P.O Mohra Noori Tehsil Gujar Khan Distt Rawalpindi
+92 300 9188431
NA-52
Rawalpindi-III
Ch Nisar Ali Khan
PML(N)
House No.99 Faizabad, Murree Road, Rawalpindi  House No.99 Faizabad, Murree Road, Rawalpindi
N/A
NA-54
Rawalpindi-V
Malik Ibrar Ahmed
PML(N)
Main Bazar House # 534 /C Mohallah Naseer Abad Rawalpindi Cantt 
+92 321 8507138
NA-57
Attock-I
Sheikh Aftab Ahmed
PML(N)
Mohallah Cantonment Board Office Attock Cantt Tehsil & District Attock  Minister Chamber-229
+92 300 5670054
NA-58
Attock-II
Malik Ihtebar Khan
PML(N)
VPO Khunda Tehsil Jand Distt. Attock  A-102, Parliament Lodges, Islamabad
+92 314 5217722
NA-60
Chakwal-I
Major Rtd Tahir Iqbal
PML(N)
Jand Awan Po Chakora Teh & Distt Chakwal  30-B, St.10, F-8/3, Islamabad
+92 332 5240106
NA-61
Chakwal-II
Sardar Mumtaz Khan
PML(N)
Village & PO Tamman Tehsil Talagang District Chakwal  H-401, Parliament Lodges, Islamabad.
+92 333 5000109
NA-62
Jhelum-I
Chaudhry Khadim Hussain
PML(N)
Gharmala, Tehsil & District Jhelum  C-108, Parliament Lodges, Islamabad
+92 300 9512308
NA-63
Jhelum-II
Nawabzada Raja Matloob Mehdi
PML(N)
House No.7, Civil Lines, Jhelum F-404, Parliament Lodges, Islamabad
+92 341 2220555,+92 334 5566786,+92 304 2387786
NA-64
Sargodha-I
Pir Muhammad Amin Ul Hasnat Shah
PML(N)
Mohallah Pir Azam Shah Bhera Tehsil Bhalwal  J-310, Parliament Lodges, Islamabad.
+92 321 6015566
NA-65
Sargodha-II
Mr Mohsin Shah Nawaz Ranjha
PML(N)
Ghos Muhammad Wala, Teh. Kotmoman, Distt. Sargodha  J-403, Parliament Lodges, Islamabad.
+92 302 8475982
NA-66
Sargodha-III
Chudhary Hamid Hameed
PML(N)
House No,16/A Yateem Khana Khalqia Road Block No.25 Sargodha  305-H, Parliament Lodges, Islamabad.
+92 300 4000440
NA-67
Sargodha-IV
Dr. Zulfiqar Ali Bhatti
PML(N)
Bhatti House, 49 tail, Sargodha F-306, Parliament Lodges, Islamabad.
+92 300 8603103
NA-68
Sargodha-V
Sardar Muhammad Shafqat Hayat Khan
PML(N)
Mohallah Sardar Mubarik Khan Sahiwal, Sargodha  A-08, Govt. Hostel, Islamabad
+92 300 6034395- +92 347 7999611
NA-69
Khushab-I
Malik Muhammad Uzair Khan
PML(N)
 H.No.3, Street No.25, Sector F-6/2, Islamabad.
+92 51 2823112
NA-70
Khushab-II
Malik Shakir Bashir Awan
PML(N)
House No. 3A Civil Line Jauharabad District Khushab.  J-405, Parliament Lodges, Islamabad.
+92 300 6079924
NA-71
Mianwali-I
Mr. Obaid Ullah Khan Shadi Khel
PML(N)
R/O Kamarmushani Tehsil Isa Khel, District Mianwali  House No. 361, St.No.70, Sector F-11/1, Islamabad
+92 301 6351933
NA-73
Bhakkar-I
Mr Abdul Majeed Khan
PML(N)
Muhala Khanan Khail Jandan Wala Tehsil Kallurkot Distt. Bhakkar  208-C, Parliament Lodges, Islamabad.
+92 300 7789678
NA-74
Bhakkar-II
Dr. Muhammad Afzal Khan Dhandla
PML(N)
Moza Hamoon Wala Basti Mithoo Tehsil Bhakkar  301-E, Parliament Lodges, Islamabad.
+92 300 7789595
NA-75
Faisalabad-I
Lt. Col. (R) Ghulam Rasool Sahi
PML(N)
Chak No 153 R.B Sahianwala Bharokay Tehsil Chak Jhumra Faisalabad  G-303, Parliament Lodges, Islamabad.
+92 300 7616654
NA-76
Faisalabad-II
Mr Muhammad Tallal Chaudry
PML(N)
37-W-F, Madina Town, Faisalabad.  J-302, Parliament Lodges, Islamabad
+92 300 8666651
NA-77
Faisalabad-III
Muhammad Asim Nazir
PML(N)
Chaudhry House 199 RB Gatwala Forest Park, Faisalabad J-206, Parliament Lodges, Islamabad
+92 300 8666666
NA-78
Faisalabad-IV
Mr Rajab Ali Khan Baloch
PML(N)
Chak No. 455/Gb Tandlianwala, District Fasialabad  410-A,Parliament Lodges, Islamabad.
N/A
NA-79
Faisalabad-V
Choudhry Muhammad Shahbaz Babar
PML(N)
Chak No. 467 Gb Sharif Abad Samundri  H.No.16,St.No.35, F-6/1, Islamabad
+92 300 8220184
NA-80
Faisalabad-VI
Mian Muhammad Farooq
PML(N)
Chak No.247 RB Miani Faisalabad  Lyallpur Flour Mills 13 KM, Jhang Road, Faisalabad.
+92 300 7215200
NA-81
Faisalabad-VII
Dr. Nisar Ahmad Jatt
PML(N)
Chak No. 66 Jb Dhandra Faisalabad  G-301, Parliament Lodges, Islamabad.
+92 300 5007176
NA-82
Faisalabad-VIII
Rana Muhammad Afzal Khan
PML(N)
Saahil Hospital Building Sheikhupura Road Faisalabad. A-303, Parliament Lodges, Islamabad.
+92 300 8661055
NA-83
Faisalabad-IX
Mian Abdul Mannan
PML(N)
P-22, St. No.2, Officer Colony 2, Madina Town, Faisalabad  A-306, Parliament Lodges,Islamabad
+92 300 8663320
NA-84
Faisalabad-X
Mr Abid Sher Ali
PML(N)
Kashmir House H No P 290 St No 05 Mohallah Khalid Abad Fsd  F-10/4, H # 27, Nazim u Din Road, Islamabad.
+92 300 8666111
NA-85
Faisalabad-XI
Haji Muhammad Akram Ansari
PML(N)
1077/D Madina Chowk Ghulam Muhammad Abad Faisalabad  F-210, Parliament Lodges, Islamabad.
+92 300 6602549
NA-86
CHINIOT-I (Old NA-86 Jhang-I)
Qaiser Ahmad Sheikh
PML(N)
Mohallah Rajy Wali , Chiniot 510-J, Parliament Lodges, Islamabad.
+92 333 4092693
NA-87
CHINIOT-II Cum-Jhang (Old NA-88 Jhang-III)
Mr Ghulam Muhammad Lali
PML(N)
Kanwain Wala,Tehsil Lalian,District Chiniot  E-110, Parliament Lodges, Islamabad.
+92 333 9704444
NA-88
JHANG-Cum-Chiniot (Old NA-87 Jhang-II)
Ms Ghulam Bibi Bharwana
PML(N)
Satiana, P/O Khas, Tehsil & District Jhang.  F-208,
N/A
NA-89
JHANG-I (Old NA-89 Jhang-IV)
Sheikh Muhammad Akram
PML(N)
Opp. SSP House Civil Lines Jhang  A-310, Parliament Lodges, Islamabad
+92 321 6500111
NA-90
JHANG-II (Old NA-90 Jhang-V)
Sahibzada Muhammad Nazeer Sultan
PML(N)
17 Zafar Road, Lahore Cantt.  F-304, Parliament Lodges, Islamabad.
+92 300 6662777
NA-91
JHANG-III(Old NA-91 Jhang-VI)
Najaf Abbas Sial
PML(N)
Dur-I-Najaf, Ahmad Pur Sial  J-303, Parliament Lodges, Islamabad.
+92 301 2404040
NA-92
T.T.Singh-I
Chaudhry Khalid Javaid Warraich
PML(N)
Warraich House 363-Jb Gojra  C-109, Parliament Lodges, Islamabad.
+92 301 8657185
NA-93
T.T.Singh-II
Muhammad Junaid Anwar Chaudhary
PML(N)
Nayab Street, House No.01, Mohallah Kachi Kothi, Raiwind Road Lahore  J-212, Parliament Lodges, Islamabad.
+92 321 4781478
NA-94
T.T.Singh-III
Ch Asad Ur Rehman
PML(N)
Chah Tibbi Wala P/O Khas Kamalia Distt. Toba Tek Singh H-307, Parliament Lodges, Islamabad.
+92 300 7838705
NA-95
Gujranwala-I
Usman Ibrahim
PML(N)
Gali Haji Ibrahim Wali Gulshan Abad, Gujranwala  J-301, Parliament Lodges, Islamabad.
+92 321 9645911
NA-96
Gujranwala-II
Engr Khurram Dastgir Khan
PML(N)
House No A-7 Satelitte Town Gujranwala  H-21, Ministers' Enclave, Islamabad.
+92 300 8643864
NA-97
Gujranwala-III
Chaudhry Mahmood Bashir Virk
PML(N)
Dc Road House#50 Gujranwala 210-A, Parliament Lodges, Islamabad.
+92 300 6420940
NA-98
Gujranwala-IV
Mian Tariq Mehmood
PML(N)
Hawali Mian Jaan Muhammad Yousaf Hafizabad Road Ladhaywala Warraich Gujranwala  A-403, Parliament Lodges, Islamabad.
+92 322 8743535
NA-99
Gujranwala-V
Rana Umer Nazir Khan
PML(N)
Khohti Nazir G.T. Road Tehsil Kamoke District Gujranwala. House No. 105, Parliament Lodges, Islamabad.
+92 300 8434949
NA-100
Gujranwala-VI
Azhar Qayyum Nahra
PML(N)
Mohallah Rarh Wala, Garbi Gala Mindi, Tehsil Noushehra Virkan, District Gujranwala.  H-310, Parliament Lodges, Islamabad.
+92 300 8625555
NA-101
Gujranwala-VII
Justice (Retd) Iftikhar Ahmad Cheema
PML(N)
Kathor Kalan P/O Teh. Wzd.  G-201, Parliament Lodges, Islamabad
+92 306 6266227
NA-102
Hafizabad-I
Saira Afzal Tarar
PML(N)
Village Kolo Tarar, Tehsil & District Hafizabad 
N/A
NA-103
Hafizabad-II
Mian Shahid Hussain Khan Bhatti
PML(N)
Street Mian Asghar Wali, Jalalpur Bhattian Tehsil Pindi Bhattian District Hafizabad. 
+92 300 4025626- +92 300 6526527
NA-104
Gujrat-I
Nawabzada Mazher Ali
PML(N)
Kothi Nawab Sb Gujrat  J-101, Parliament Lodges, Islamabad
+92 333 8405264
NA-106
Gujrat-III
Ch Jaffar Iqbal
PML(N)
Vill. & P.O. Fatah Bhand Teh. Kharian  A-402, Parliament Lodges, Islamabad
+92 300 8511003
NA-107
Gujrat-IV
Ch. Abid Raza
PML(N)
R.O Kotla Arabalikhan Teh. Kharian, Distt. Gujrat  H-309, Parliament Lodges, Islamabad.
+92 300 6276231
NA-108
M.B.Din-I
Mr. Mumtaz Ahmad Tarar
PML(N)
R/O Tarar House, Phalia Road, Tehsil Mandi Bahauddin District Mandi Bahauddin 
+92 346 6001001
NA-109
M.B.Din-II
Nasir Iqbal Bosal
PML(N)
Bosal Sukha Tehsil Malikwal District Mandi Bahauddin  G-410, Parliament Lodges, Islamabad.
+92 300 5557267
NA-110
Sialkot-I
Khawaja Muhammad Asif
PML(N)
Mehmood Ghaznawi Cantt House No. 118 Sialkot  203-F, Parliament Lodges, Islamabad.
+92 333 4236048
NA-111
Sialkot-II
Chaudry Armaghan Subhani
PML(N)
Village Vario Sialkot.  109-H, Parliament Lodges, Islamabad.
+92 300 8614123
NA-112
Sialkot-III
Rana Shamim Ahmed Khan
PML(N)
Ugoki, P/O Khas, Tehsil & District Sialkot  409-C, Parliament Lodges, Islamabad.
+92 333 8639123
NA-113
Sialkot-IV
Syed Iftikhar Ul Hassan
PML(N)
Alo Mahaar Sharif, Tehsil Daska Distt. Sialkot  J-205,Parliament Lodges, Islamabad.
+92 300 6158387
NA-114
Sialkot-V
Zahid Hamid
PML(N)
House No 169-C Mohallah Alla Ud Din Road Lahore Cantt, District Lahore  E-108, Parliament Lodges, Islamabad.
+92 300 8477181, zahidhamidkhan@gmail.com
NA-115
Narowal-I
Mian Muhammad Rasheed
PML(N)
Village And P/O Darman Tehsil Zafarwal District Narowal  F-202, Parliament Lodges, Islamabad.
+92 300 4821105
NA-116
Narowal-II
Daniyal Aziz
PML(N)
Village Kial Badwal More Tehsil Shakargarh District Narowal House No. 23, Street No. 30, F-8/1, Islamabad.
+92 300 5162467
NA-117
Narowal-III
Ahsan Iqbal
PML(N)
Jassar Bypass, Narowal.  House No. 4, street No. 2, Main Banigala Road, Banigala, Islamabad.
+92 300 5012345
NA-118
Lahore-I
Muhammad Riaz Malik
PML(N)
H# 2, St# 17, Khawaja Street, Shahdara Town, Lahore  G-407, Parliament Lodges, Islamabad
+92 321 8483565
NA-119
Lahore-II
Muhammad Hamza Shehbaz Sharif
PML(N)
H # 41, S Block Lahore, Post Office Dha Lahore Cantt  J-401, Parliament Lodges, Islamabad
+92 42 5707141- +92 300 8441822
NA-121
Lahore-IV
Mehar Ishtiaq Ahmad
PML(N)
H No. 4 St. 6 Multan Rd Dolanwal Lhr. 43G, Sabazazar. 209-J, Parliament Lodges, Islamabad.
+92 321 8431987
NA-122
Lahore-V
Sardar Ayaz Sadiq, Speaker National Assembly
PML(N)
90- B Sardar Street,Garhi Shahu, Shalimar, Lahore 
+92 300 8426700
NA-123
Lahore-VI
Muhammad Pervaiz Malik
PML(N)
House # 142-E-1, Gulberg-Iii, Lahore  C-404, Parliament Lodges, Islamabad.
+92 300 8440280
NA-124
Lahore-VII
Shaikh Rohale Asghar
PML(N)
H.No.S-78 Phase-II, DHA,Lahore.  C-106, Parliament Lodges, Islamabad.
+92 322 4755555
NA-125
Lahore-VIII
Khawaja Saad Rafique
PML(N)
H.No.86 Block-D, DHA,Lahore, Cantt.  House. 29 Ministers' Enclave, Islamabad.
+92 300 4021242
NA-127
Lahore-X
Waheed Alam Khan
PML(N)
H.No.1 St.No.7 Ganpat Road New Anarkali Lahore  G-410, Parliament Lodges, Islamabad
+92 322 4826839
NA-128
Lahore-XI
Muhammad Afzal Khokhar
PML(N)
Khokhar Palace Expo Center Johar Town Lahore.  C-203, Parliament Lodges, Islamabad.
+92 300 8422314
NA-129
Lahore-XII
Ms. Shazia Mubashar
PML(N)
Village Halloke Tehsil Cantt. Model Town Lahore 
N/A
NA-130
Lahore-XIII
Sohail Shoukat Butt
PML(N)
Mohallah Kashmiriyan, Bhaseen, Postoffice Batapur, Lahore  208-H, Parliament Lodges, Islamabad.
+92 321 2800255
NA-131
Sheikhupura-I
Rana Afzaal Hussain
PML(N)
Muhallah Sheikhan Old Narang Road Muridke P.O Tehsil Ferozewala District Sheikhupura A-103, Parliament Lodges, Islamabad.
+92 306 8884449
NA-132
SHEIKHUPURA-II-cum-Nankana Sahib (Old Sheikhupura-II)
Rana Tanveer Hussain
PML(N)
Muhalla Sheikhan ,Old Naring Road ,Tehseel Ferozwala District Sheikhupura  E-203, Parliament Lodges, Islamabad.
+92 321 8442255
NA-133
SHEIKHUPURA-III
Mian Javid Latif
PML(N)
Main House Habib Colony Sheikhupura  C-307, Parliament Lodges, Islamabad.
+92 300 8438700
NA-134
SHEIKHUPURA-IV
Sardar Muhammad Irfan Dogar
PML(N)
Kakar Gill, P/O Same, Tehsil And District Sheikhupura  A-205, Parliament Lodges, Islamabad.
+92 301 8468684
NA-135
NANKANA SAHIB-I-Cum-Sheikhupura (Old Sheikhupura-V)
Muhammad Barjees Tahir
PML(N)
Moh# Jamya Masjid Tehsil Sangla Hill Distt Nanakana Sahib  C-205, Parliament Lodges, Islamabad
+92 300 9482500
NA-136
NANKANA SAHIB-II-CUM-SHEIKHUPURA (Old Sheikhupura-VI)
Chudhary Bilal Ahmed Virk
PML(N)
Chandi Kot P/O Warburton Tehsil And District Nankana Sahib  H-103, Parliament Lodges, Islamabad
+92 56 27944043- +92 300 4449094
NA-137
Nankana Sahib-III (Old Sheikhupra-VII)
Dr. Shezra Mansab Ali Khan Kharal
PML(N)
Kharal House, Muhalla Rai Mansab Ali Khan, Nankana Sahib  107-G, Parliament Lodges, Islamabad
N/A
NA-138
Kasur-I
Salman Hanif
PML(N)
Green Kot P/O Lakhnakay Tehsil & Disteict Kasur  F-309, Parliament Lodges, Islamabad.
+92 307 7000700
NA-139
Kasur-II
Waseem Akhtar Shaikh
PML(N)
Circular Road, Outside Mori Gate, Kasur  C-407, Parliament Lodges, Islamabad
+92 49 2722088- +92 300 6599399
NA-140
Kasur-III
Rasheed Ahmad Khan
PML(N)
Feteh Pur P/O Dost Pura , Teh & Distt. Kasur  106-E Block, Parliament Lodges, Islamabad.
+92 300 6599700
NA-141
Kasur-IV
Rana Muhammad Ishaq Khan
PML(N)
Gulzar Jageer, P/O Khas, Tehsil Pattoki District Kasur  312-G, Parliament Lodges, Islamabad.
+92 333 4511666
NA-142
Kasur-V
Rana Muhammad Hayat Khan
PML(N)
Gala Mandi Ward No.1 Phool Nagar P/O Same Tehsil Pattoki District Kasur  G-203, Parliament Lodges, Islamabad.
+92 333 4231155
NA-143
Okara-I
Nadeem Abbas Rebaira
PML(N)
Chak Khan Muhammad Okara 29 Government Hostel, Islamabad
+92 300 6959550
NA-144
Okara-II
Chaudhry Riaz-ul-Haq
PML(N)
14-C-4, Model Co-operative Housing Society, Okara  A-04, Parliament Lodges, Islamabad
+92 300 5113380, +92 321 6959595, +92 51 92133181
NA-145
Okara-III
Syed Muhammad Ashiq Hussain Shah
PML(N)
House No.6 Al-Ashiq Mouhallah Ashiq Hussain Road Shadman Colony, Lahore  H-107, Parliament House, Islamabad.
+92 300 9422200
NA-146
Okara–IV
Rao Muhammad Ajmal Khan
PML(N)
Burj Ilyas Khan Nizam Din Depalpur  A-101, Parliament Lodges, Islamabad.
+92 321 4665050
NA-147
Okara-V
Muhammad Moeen Wattoo
PML(N)
Jamal Kot Teh. Depalpur District Okar  J-307, Parliament Lodges, Islamabad.
+92 300 4002334
NA-148
Multan-I
Malik Abdul Ghaffar Dogar
PML(N)
House No 779 L.M.Q Road Mehmood Abad Colony Multan 401-A, Parliament Lodges, Islamabad.
+92 333- 8734848, +92 51 9201312
NA-151
Multan-IV
Skindar Hayyat Khan Bosan
PML(N)
Basti Bosan Hathar Multan  F-108, Parliament Lodges, Islamabad.
+92 345 7212222
NA-152
Multan-V
Syed Javed Ali Shah
PML(N)
5-Shah Bagh, Near Aviation Base Multan Cantt.  E-104, Parliament Lodges, Islamabad.
+92 300 8636350
NA-153
Multan-VI
Rana Muhammad Qasim Noon
PML(N)
House No.195, Mohallah Khalid Colony, Al Tamash Road, Multan Room No.20, Govt. Hostel, Islamabad
N/A
NA-155
Lodhran-II
Abdul Rehman Khan Kanju
PML(N)
Mouza Ali Kanju Tehsil Karor Pacca  C-108, Parliament Lodges, Islamabad.
+92 300 8688333
NA-156
Khanewal-I
Mohammad Raza Hayat Harraj
PML(N)
Mouza Choki Haraj P/O Sardar Pur Kabir Wala  J-304, Parliament Lodges, Islamabad.
+92 333 5211786
NA-157
Khanewal-II
Muhammad Khan Daha
PML(N)
Daha House, Old Khanewal, Khanewal  Room No. 36, MNA Hostel, Islamabad.
+92 300 8444499
NA-158
Khanewal-III
Aslam Bodla
PML(N)
Johar Road, Bodla House No.1, Tehsil Mianchannu, District Khanewal.  508-J, Parliament Lodges, Islamabad.
+92 300 6336341
NA-159
Khanewal-IV
Choudhary Iftikhar Nazir
PML(N)
Suite No. 3, 3rd Floor, Shan Arcade, Barkat Market, New Garden Town, Lahore  404-J, Parliament Lodges, Islamabad.
+92 342 9111111
NA-160
Sahiwal-I
Syed Imran Ahmad Shah
PML(N)
Sadat Manzal Nai Abadi Sahiwal Suit No. 21, old MNA Hostel G-5, Islamabad.
+92 322 7007000
NA-161
Sahiwal-II
Chaudhary Muhammad Ashraf
PML(N)
i) H.No.142/G Model Town Lahore ii)H.No.60/J Officer Colony, Near Stop No.4, Farid Town, Sahiwal  306/J, Parliament Lodges, Islamabad.
+92 321 4549752,+92 42 35833870
NA-162
Sahiwal-III
Chaudhary Muhammad Tufail
PML(N)
House No. 238, Block No.2 Chichawatni, District Sahiwal  H-06, Parliament Lodges, Islamabad
+92 321 7210786
NA-163
Sahiwal-IV
Chaudhry Muhammad Munir Azhar
PML(N)
Chak No 46/12-L, P O 45/12-L, Tehsil Chichawatni District Sahiwal  G-106, Parliament Lodges, Islamabad.
+92 302 3148231
NA-164
Pakpattan-I
Sardar Mansab Ali Dogar
PML(N)
Chak 30Sp P.O Betiu Form Tehsil And District Pakpattan  J-511, Parliament Lodges, Islamabad.
+92 308 7770777
NA-165
Pakpattan-II
Syed Muhammad Athar Hussain Shah Gillani
PML(N)
Darbar Baba Mohsin Shah Qaboola Pakpattan  C-310, Parliament Lodges, Islamabad.
+92 300 6994466
NA-166
Pakpattan-III
Rana Zahid Hussain Khan
PML(N)
House No. 64 Gulshan Iqbal Colony Teshil Arifwala District Pakpattan  312-H, Parliament Lodges, Islamabad.
+92 457 832095-+92 300 4537087
NA-167 
Vehari-I
Chaudhary Nazeer Ahmad
PML(N)
55-E, Block, Tehsil Burewala 110-C, Parliament Lodges, Islamabad.
+92 300 4409372
NA-168 
Vehari-II
Sajid Mehdi
PML(N)
H.No. 16, Civil Line I-Block Tehsil Burewala District Vehari E-102, Parliament Lodges, Islamabad.
+92 300 8448984
NA-169 
Vehari-III
Tahir Iqbal Ch
PML(N)
Chak No. 47/Wb Vehari. Dob 1969  J-409, Parliament Lodges, Islamabad.
+92 300 7729347
NA-170 
Vehari-IV
Saeed Ahmed Khan Manais
PML(N)
Tibba Sultanpur Post Office Khaas, House No. 4-A, Street No. 15, Cavalry Ground Ext. Lahore Cantt.  H-303, Parliament Lodges, Islamabad.
+92 300 8474546
NA-171 
D.G.Khan-I
Sardar Muhammad Amjad Farooq Khan Khosa
PML(N)
Bahadur Gar House Churatta, Sind Janoobi, P.O. Tehsil & District D.G.Khan.  J-108, Parliament Lodges, Islamabad.
+92 300 4545555
NA-172 
D.G.Khan-II
Hafiz Abdul Kareem
PML(N)
House No. 30-A, Khaya Ban-E- Sarwar  No. 22, Govt. Hostel, Islamabad.
+92 321 6785555
NA-173 
D.G.Khan-III
Sardar Awais Ahmad Khan Leghari
PML(N)
Bmp Post Pahar Fort Munroo P.O Khas Teh, & Distt. Dera Ghazi Khan  House No.3, Main Korang Road, New Bani Gala, Islamabad
+92 333 5221111
NA-174 
Rajanpur-I
Sardar Muhammad Jaffar Khan Leghari
PML(N)
Chak Bakhar Tehsil Kot Chutta District D G Khan  24-Main Gulberg Colony, Lahore.
+92 333 6499999
NA-175 
Rajanpur-II
Doctor Hafeez Ur Rehman Khan Drishak
PML(N)
Ward No.3 Kot Mithan Sharif, Tehsil And District Rajan Pur  E-209,Parliament Lodges, Islamabad.
+92 345 8470333
NA-176 
Muzaffargarh-I
Malik Sultan Mehmood Hanjra
PML(N)
Hunjra House Tibba Mustaqil Darmiyani P/O D.D.Panah Tehsil Kot Adu  H-301, Parliament Lodges, Islamabad
+92 300 4248900
NA-179 
Muzaffargarh-IV
Makhdoomzada Basit Bokhari
PML(N)
Kandh Sharif P/O Kotla Raham Ali Shah, Jatoi, Distt. Muzaffargarh  H-209, Parliament Lodges, Islamabad.
+92 300 8731414
NA-180 
Muzaffargarh-V
Sardar Ashiq Hussain Gopang
PML(N)
Gopang House Circular Road Alipur District Muzaffargarh  G-105, Parliament Lodges, Islamabad.
+92 333 7676909
NA-181 
Layyah-I
Sahibzada Faiz Ul Hassan
PML(N)
Chak No, 102/TDA Tehsil Karor District Layyah  26 Government Hostel, Islamabad
+92 300 6768200
NA-182 
Layyah-II
Syed Muhammad Saqlain Shah Bukhari
PML(N)
Darbar Peer Jaggi Sharif, Chak No.170/TDA, Tehsil & District Layyah  H-112, Parliament Lodges, Islamabad.
+92 300 6347648
NA-183 
Bahawalpur-I
Makhdoom Syed Ali Hassan Gillani
PML(N)
Mohallah Ghounce Ul Azam House Uch Sharif Tehsil Ahmadpur East.  J-309, Parliament Lodges, Islamabad.
+92 300 8686888
NA-184 
Bahawalpur-II
Mian Najeebuddin Awaisi
PML(N)
Mohallah Awaisian Khangah Sharif Tehsil & District Bahawalpur  F-303, Parliament Lodges, Islamabad.
+92 300 9681512
NA-185 
Bahawalpur-III
Muhammad Baligh Ur Rehman
PML(N)
Rehman Wala Bohar Gate Multan Road Bahawalpur Minister's Enclave, House No 34
+92 321 6801112
NA-186 
Bahawalpur-IV
Mian Riaz Hussain Peerzada
PML(N)
Seikhwain P.O Same Tehsil Kherpur Tamewali District Bahawalpur  Pirzada House, Korang Road, P.O Bhara Kahu, Islamabad.
+92 300 5007649
NA-188 
Bahawalnagar-I
Syed Muhammad Asghar
PML(N)
Said Ali Po Minchan Abad Dist Bahawal Nagar 
+92 300 4406262
NA-189 
Bahawalnagar-II
Alam Dad Laleka
PML(N)
Joyia House Haroonabad  J-204, Parliament Lodges, Islamabad.
+92 300 4542094
NA-190 
Bahawalnagar-III
Tahir Bashir Cheema
PML(N)
House # 2 Block Z Sattilite Town Chishtian Distt.Bahawalnagar  J-412, Parliament Lodges, Islamabad.
+92 303 4491700
NA-193 
R.Y.Khan-II
Sheikh Fayyaz Ud Din
PML(N)
Mohallah Saddi Wall, Ameer Ud Din Road, Ward No 21, Khanpur A-404, Parliament Lodges, Islamabad.
+92 300 8670701
NA-194 
R.Y.Khan-III
Makhdum Khusro Bakhtyar
PML(N)
Mianwali Quraishian Teh. Rahim Yar Khan  31 Government Hostel, Islamabad
+92 333 5223000
NA-196 
R.Y.Khan-V
Mian Imtiaz Ahmad
PML(N)
Old Officers Colony Rahim Yar Khan  J-211, Parliament Lodges, Islamabad.
+92 300 8671155
NA-197 
R.Y.Khan-VI
Muhammad Arshad Khan Leghari
PML(N)
Rahim Abad, Sadiqabad  J-509, Parliament Lodges, Islamabad.
+92 300 8412313
NA-238 
Thatta-II
Syed Ayaz Ali Shah Sheerazi
PML(N)
R/O. Village Syed Pur, Taluka Sujawal District Thatta  H-203, Parliament Lodges, Islamabad.
+92 300 2400032
NA-265 
Sibi-cum-Kolhu-cum-Dera Bugti
Mir Dostain Khan Domki
PML(N)
Mohallah Sardar Chakkar Khan Domki Tehsil & District Sibi  G-304, Parliament Lodges, Islamabad
+92 333 2128882
NA-266 
Nasirabad
Zafarullah Khan Jamali
PML(N)
Rojhan Jamali, Jafarabad  H-308, Parliament Lodges, Islamabad
N/A
NA-267 
Kachhi
Khalid Hussain Magsi
PML(N)
Jhal Magsi  J-112, Parliament Lodges, Islamabad.
+92 334 8385566
NA-270 
Awaran-cum-Lasbella
Jam Kamal Khan
PML(N)
Jam House Shuresh Pat Bela Districct Lasbela  H. # 25, Minister Enclave, Islamabad
+92 51 9103979
NA-271 
Kharan-cum-Panjgur
Lt.G.(R) Abdul Qadir Baloch
PML(N)
Killi Qadir Abad Chanal District Kharan  H.No.30, Minister's Enclave, Islamabad
+92 51 9212463 (Office), quadirbaloch@hotmail.com
Reserved Seats For Women PMLn
Khuber Pukhtunkhwa
| | | | |
| --- | --- | --- | --- |
| Begum Tahira Bukhari | PML(N) | Aman Housing Society, Warsak Road, Peshawar.  | N/A |
Punjab
| | | | | |
| --- | --- | --- | --- | --- |
| 1 | Anusha Rahman Ahmad Khan | PML(N) |  F-308, Parliament Lodges, Islamabad. | +92 51 9201990 (Office), +92 51 9209090, nazirmalkani@gmail.com (PS) |
| 2 | Zeb Jaffar | PML(N) | House No.105-P, Rahim Yar Khan  House No. 257, Street No. 23 E/7, Islamabad. | N/A |
| 3 | Tahira Aurangzeb | PML(N) | House No.F-780, F-Block, Satellite Town, Rawalpindi.  | N/A |
| 4 | Parveen Masood Bhatti | PML(N) | House No.C-A-35, Aziz Bhatti Road, Model Town-A, Bahawalpur  F-105, Parliament Lodges, Islamabad. | N/A |
| 5 | Mst. Kiran Imran Dar | PML(N) | House No.304/G, Gulshan-e-Ravi, Lahore  | N/A |
| 6 | Shaista Pervaiz | PML(N) | House No.142, E-1, Gulberg-III, Lahore  C-402, Parliament Lodges, Islamabad. | N/A |
| 7 | Nighat Parveen | PML(N) | House No.110-J, Kanari Bazar, Jhellum  F-101, Parliament Lodges, Islamabad. | N/A |
| 8 | Begum Majeeda Wyne | PML(N) | House No.5/13, Wyne Street, Tehsil Mian Channu, District Khanewal.  C/O Prof. Gul Raiz Akhtar, H.No.14-B, Quaid-e-Azam University Colony, Rawalpindi | N/A |
| 9 | Khalida Mansoor | PML(N) | House No.18, Street No.1, Block-X, Madina Town, Faisalabad.  F-102, Parliament Lodges, Islamabad. | N/A |
| 10 | Asyia Naz Tanoli | PML(N) | B-III, Lal Rukh, Wah Cantt., District Rawalpindi.  | N/A |
| 11 | Rida Khan | PML(N) | House # 40/C, Allama Iqbal Medical College, Residential Colony, New Campus, Lahore Apartment No.3-A, Minister's Enclave, Sector F-5/2, Islamabad | N/A |
| 12 | Seema Mohiuddin Jameeli | PML(N) | House No.577-N, Gali No.23, Mohallah Waris Khan, Rawalpindi.  House No. 406, Street No. 34, I-8/2, Islamabad. | N/A |
| 13 | Shahnaz Saleem Malik | PML(N) | House No.2, Block-B, Khayaban-e-Sarwar, D.G.Khan. F-103, Parliament Lodges, Islamabad. | N/A |
| 14 | Leila Khan | PML(N) | House No.9E, Sui Gas Colony, Lahore  | N/A |
| 15 | Arifa Khalid Parvez | PML(N) | House No.189/9-A, Asad Jan Road, Lahore Cantt.  | N/A |
| 16 | Surriya Asghar | PML(N) | Village Chanda, Post Office Ramitry, Tehsil Zafarwal, District Narowal.  House No.390, Chaklala Scheme No. 03, Rawalpindi. | N/A |
| 17 | Shazadi Tiwana | PML(N) | House No.193 Street No.7, Sarwar Colony, Sarwar Road, Lahore Cantt.  C-402, Parliament Lodges, Islamabad. | N/A |
| 18 | Maiza Hameed | PML(N) | Chak No.72/NP, Rahim Yar Khan  House No.6, Main Nazim-ud-Din Road, F-11/4, Islamabad | N/A |
| 19 | Farhana Qamar | PML(N) | Qamar House, Dhok Chatoor, P.O.Chattar, Tehsil and District Islamabad.  | N/A |
| 20 | Shaheen Shafiq | PML(N) | Chowk Kamranwala, Qaiser Abad, District Multan.  E-304, Parliament Lodges, Islamabad. | N/A |
| 21 | Iffat Liaqat | PML(N) | Bhoon Chowk, Chakwal.  | N/A |
| 22 | Shazia Sohail Mir | PML(N) | 13-B, Garden Town, Gujranwala  E-109, Parliament Lodges, Islamabad. | N/A |
| 23 | Romina Khurshid Alam | PML(N) | 37/A, Dastagir Road, Sattelite Town, Gujranwala  F-402, Parliament Lodges, Islamabad. | N/A |
| 24 | Zahra Wadood Fatemi | PML(N) | H.No.38, St. No.4, Chaklala Scheme-III, Rawalpindi  House No. 02, Hussain Road, Banni Gala. | N/A |
| 25 | Dr. Asma Mamdot | PML(N) | 111-G Block, Model Town, Lahore  | N/A |
| 26 | Marriyum Aurangzeb | PML(N) | Benglow 1, Pakistan Tobacco Company, Residential Area, GT Road, Jhelum  (Postal Address) 202-C Block, Parliament Lodges, Islamabad | N/A |
| 27 | Sabiha Nazir | PML(N) | 12-A Muhammadia Colony, Bahawalpur  | N/A |
| 28 | Amra Khan | PML(N) | C/O Mahmud Ahmad Khan, H. No. 97-B 1/1, Nisar Road, Lahore Cantt, Lahore  C/O Agha Sher Hamid Zaman, H.No.382, St.14, G-10-2, Islamabad. | N/A |
| 29 | Phyllis Azeem | PML(N) | Christian Hospital, Bara Pathar, Kashmir Road, Sialkot  H-404, Parliament Lodges, Islamabad. | N/A |
| 30 | Shaza Fatima Khawaja | PML(N) | 118 Mehmood Ghaznawi Road, Sialkot Cantt, Sialkot  409-A, Parliament Lodges, Islamabad | N/A |
| 31 | Tahmina Daultana | PML(N) | H. No, 8-B, B-Block, Phase-I, DHA, Lahore  | N/A |
| 32 | Shakila Luqman | PML(N) | 63/3/C-Block, DHA, Lahore  | N/A |
Sindh
| | | | | |
| --- | --- | --- | --- | --- |
| 1 | Marvi Memon | PML(N) | Jhokia Mohallah, Near Baba Bokhari Darga, Gharo, Mirpursakro, Thatta.  | https://twitter.com/marvi_memon |
Balochistan
| | | | | |
| --- | --- | --- | --- | --- |
| 1 | Kiran Haider | PML(N) | Seven star Banglows, House No. 46-A, Jinnah Town, Quetta.  | N/A |