Sindh is one of the four provinces of Pakistan, situated in the southeast of Pakistan. The capital of Sindh is Karachi and the province is called the home of the Sindhi people. It is considered to be the third-largest province of Pakistan by area and 2nd largest province by population.
The total area of the province is 140,914 square kilometers. The province is bordered with Indian states of Rajasthan and Gujrat in the east and with the Arabian Sea in the south and Balochistan in the east. The western part is bordered by India and Kirthar mountains. This article contains all the information including Sindh History.
| Title | Description |
| --- | --- |
| Information | |
| Location: | Sindh Pakistan |
| Basic Information | |
| Established: | 1974 |
| Government | |
| Government Type: | Sindh Government |
| Area | |
| Total Area: | 140،914 |
| Languages | |
| National: | Pakistan |
| Details | |
| Location: | Sindhi |
| Demonym(s) : | Sindhi |
| Population (2011) Total : | 55,245,497 |
| Density: | 390/km2 (1,000/sq mi) |
| Area Total : | 140,914 km2 (54,407 sq mi) |
| High Court: | Sindh High Court |
| Legislature : | Provincial Assembly |
| Established : | 14 August 1947 1 July 1970 |
| Largest city: | Karachi |
| Capital: | Karachi |
| Type: | Type Self-governing Province subject to the Federal government |
| Governor: | Muhammad Zubair Umar |
| Chief Minister : | Murad Ali Shah |
| Union Councils: | 1108 |
| Tehsils : | 119 |
| Districts : | 29 |
| Seats in Provincial Assembly : | 168 |
| Seats in National Assembly: | 75 |
| Sports Team: | Karachi Dolphins |
| Notable: | Karachi Kings |
| | |
| ISO 3166 code : | PK-SD |
| Time zone : | PKT (UTC+5) |
| Chief Secretary: | Rizwan Memon |
| Chief Minister: | Syed Murad Ali Shah |
| Governor Sindh : | Mohammad Zubair |
| Phone: | (021) 99203151-9 |
| Fax: | (021) 99203221,(021) 99203224 |
| Website: | sindh.gov.pk |
| Postal Address: | Near Passport Office Saddar & Sindh Secretariat, Karachi, Pakistan. |
| | |

Sindh History
Alexandar
The word Sindh is derived from the Sanskrit language Sindhu which means "river" and considered to be a reference to River Indus. The history is traced back to Alexander who used the province as a shelter and for traveling Babylonia he made a flotilla. In 712 AD, Muhammad Bin Qasim came along with his Arabian armies for occupying Karachi.
The people of the region inspired by the faithfulness, honesty, and truth of the invaders of Arab due to which most of the inhabitants of the region were converted to Islam. Mughal rulers took hold of the region for many years, fighting with the Sikhs in 1857. In the mid of the Mughal empire, Sikhs once hold control of the entire region of Sindh where Muslims faced many restrictions related to the religion of Islam.
British Rule
Before 1857, British rulers came to rule Sindh and the seaport of Karachi was used as a means of their trade after taking hold of Karachi. They exploited natural resources and many other precious things by trading them to their own motherlands through Karachi Seaport. Karachi was made the capital of Sindh by British rulers in 1840.
In 1878, the province of Sindh was connected through a railway line, with India. Karachi Seaport was used as a trade way by British rulers and they exported about all of the economies of the Indian Subcontinent through Karachi Seaport. Quaid -e- Azam Mohammad Ali Jinnah was born in Sindh in 1876. Once Karachi was made the capital of Pakistan but in 1960, the capital was moved to Islamabad.
Indus Valley Civilization of Sindh is considered to be one of the most ancient civilizations of history in Pakistan. The history of Indus civilization goes back to 726 BCE which is considered to be the most advanced civilized people in history.
Administration
The province is administratively subdivided into 7 divisions, 30 districts, 138 tehsils, and 1108 Union Councils.
Population
According to the 2017 census of Pakistan, the province had a population of 47,886,051 inhabitants among which 68 percent were Sindhis, 2 percent were Balochis, 5 percent were Punjabis, 10 percent were Pashtoons and 2 percent were Saraikis.
Language
The most spoken language of the region is Sindhi, spoken by 68 percent of the population while 12 percent of the population speaks Urdu, 10 percent were Pashtu speakers, 5 percent were Punjabi speakers, 2 percent Balochi speakers and 2 percent were Saraiki speakers.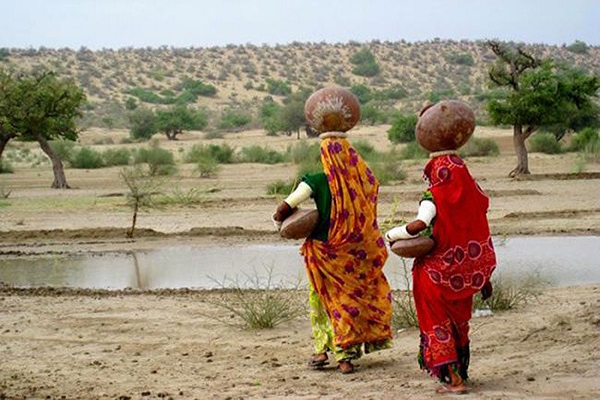 Religion
Due to the invasion of Muslim Invaders such as Mohammad Bin Qasim, the majority of the people converted to Islam which contained Hindus and Sikhs as well. As of now, 83 percent of the population is the followers of Islam while the remaining 17 percent are Hindus, Sikhs, and Christians.
Sindh Climate
The climate is mild and hot with rainfall of 250 to 253mm. The temperature in the season of summer varies from 30 degrees centigrade to 44 degrees centigrade. The highest recorded temperature of the province is 49 Degrees Centigrade, while the lowest recorded temperature of Sindh is minus one-degree centigrade.
Agriculture
The province has fertile land and many fruits and vegetables are grown in province. Some of them are given below.
Common Trees
The common trees of the province contain Kiker, neem, Babur, Kher, ber, and Jujubalai.
Fruits
Different types of fruits are grown here among which some are given below.
Mango
Guava
Banana
Date
Palm
Orange
Chiku
Vegetables
Main vegetables of the province contain;
Onion
Wheat
Ladyfinger
Chili
Rice
Livestock
Goat
Sheep
Camel
Cow
Buffalo
Transportation
By Air
Jinnah International Airport in Karachi is considered to be the largest airport in Pakistan. It has a connection with many other international hubs such as New York, Tokyo, Toronto, Dubai, and London. The airport is also providing a connection to the other major cities of Pakistan.
It is also a hub for the national carrier of Pakistan (PIA) which flies to international cities such as Tokyo, Riyadh, Amman, Jeddah, Bangkok, Kuwait Al Ain, Muscat, Hong Kong, Kuwait, Dhaka, Mumbai, Manchester, Abu Dhabi, Kathmandu, Chicago, Birmingham, Paris, Sharjah, Kabul, Manchester, Kuala Lumpur, Barcelona, Istanbul, London, New York, Toronto, and many other countries.
By Road
National Highways of Sindh connects the province with all other provinces and their cities. Minor roads also connect the towns and other regions of the province. The people are facilitated by different bus, rickshaw, and taxi services.
By Train
The province has a railway connection with all major cities of Pakistan including Islamabad, Peshawar, Rawalpindi, Hyderabad, Lahore, Gujranwala, Multan Faisalabad, and Quetta.
By Sea
Sindh is connected with the other countries of the world through Karachi port which is considered to be the largest port of Pakistan and connects the worldwide ports i.e. Gulf Ports and provides services for shipping goods to all parts of the globe.
Industries
The region has many car manufacturing companies sugar mills, flour mills, steel mills, ghee mills, power generation units, drug and pharmaceutical, fertilizer companies, and different chemical manufacturing units.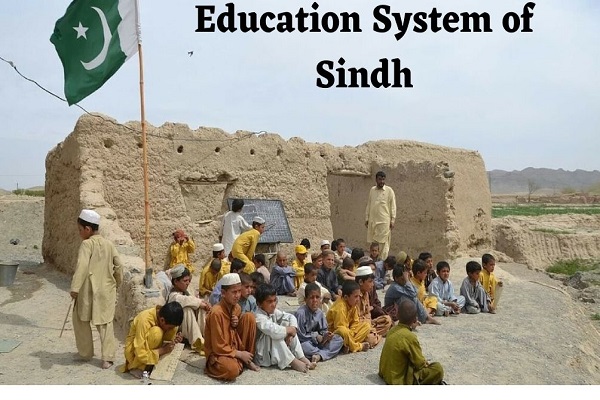 Education
The province is the home of many universities, medical and engineering colleges, schools, and other institutions. Some of the famous educational institutions include:
Agha Khan University, Karachi
Benazir Bhutto Shaheed University
Baqai Medical University
Benazir Bhutto Shaheed University of Technology and Skill Development
DHA Suffa University
DOW University of Health Sciences
Federal Urdu University of Arts, Science, and Technology
Ilma University
Indus University
Jinnah Sindh Medical University
Iqra University
Karachi School for Business and Leadership
Sports
Almost every game is played here including cricket, football, snooker, volleyball. The local games include kabaddi, Chindru, and many more.
Festivals
Many festivals are celebrated including Eid –ul- Fitr, Eid –ul- Adha, Hyderabad Literature Festival, Lal Lio, and Sindh Literature Festival.
Places of Attraction
Sindh contains the country's most beautiful places of attraction among which the names of some of them are given below.
Mohenjo-Daro
Mazar -e- Quaid
Mohatta Palace Museum
National Museum of Pakistan
Pakistan Air Force Museum
Frere Hall
Clifton Beach
Shah Jahan Masjid
Masjid -e- Tooba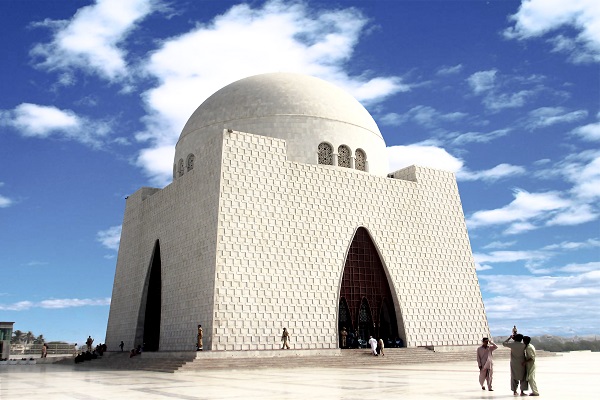 Notable People 
Benazir Bhutto
Asif Zardari
Bilawal Bhutto Zardari
Zulfiqar Ali Bhutto
Dodo Bin Khafef Soomro
Main Noor Mohammad Kalhoro
Khawaja Muhammad Zaman
Hoshu Sheedi
Khan Bahadur Mohammad Hayat Junejo
Soreh Badshah
Jam Feroz
Jam Unar
Hemu Kalani,
Jam Tamachi
Ayaz Latif Palijo
Bashir Qureshi
Bahadur Khan Dahri
Fatima Bhutto
Abdul Rashid Qambrani
Syed Hussain Shah
Sarfraz Ahmed Memon, Cricketer
Pankaj Arjan Advani