Pakistan Peoples Party is Pakistan's moderate-left social-democratic political Party. Currently, it is 3rd largest Party in Pakistan National Assembly. It was established in 1967 when several prominent left-wing Pakistani leaders gathered together against President Ayub's military dictatorship under guidance and leadership of Zulfiqar Bhutto.
The priority of PPP is to transform Pakistan into the social-democratic state, promoting egalitarian and social values, setting up the powerful national defence and social justice. During 1970s PPP dominated Pakistani politics suffering a short-term decline during Ayub's military dictatorship.
People's Party was considered as country's most influential and powerful political Party until PM Yousaf Raza Gillani's disqualification in 2012. In 2018 elections, for very 1st time in Pakistan's political history, PPP failed to form its government. This article has all the information about the party, including Pakistan Peoples Party History.
| Title | Description |
| --- | --- |
| Government Seats in 2014 Election | |
| National Assembly: | 47 / 342 |
| Sindh Assembly: | 96 / 168 |
| GB Assembly: | 2 / 33 |
| AJK Assembly: | 5 / 49 |
| Student wing: | Peoples Students Federation (PSF) |
| Senate : | 26 / 104 |
| KPK Assembly : | 6 / 124 |
| GB Assembly : | 2 / 33 |
| AJK Assembly : | 5 / 49 |
| Information | |
| A leader in National Assembly: | Khurshid Shah |
| A leader in Senate : | Aitzaz Ahsan |
| Secretary-General : | Nayyar Hussain Bukhari |
| Chairman: | Bilawal Bhutto Zardari |
| Founder: | Zulfikar Ali Bhutto |
| Founded: | 30 Nov 1967 |
| Headquarters: | People's Secretariat, Parliament Lodges at Islamabad, Pakistan |
| Colours: | Black |
| Political Position: | Centre-Left |
| International Affiliation: | Socialist International |

Pakistan Peoples Party History
The PPP (Pakistan People's Party) is the culmination of resolution of Zulfiqar Ali to overthrow Gen Ayub Khan's dictatorial regime. He gathered society's all strata at inaugural convention of PPP (Pakistan People's Party) held in 1967 in Lahore when Gen Ayub led dictatorial control of Pakistan. 
Establishment of PPP
The revolutionary groups gathered together from all parts of Pakistan to establish Pakistan People's Party under leadership and guidance of Shaheed PM Zulfiqar Bhutto. The Pakistani nation needed a leader and saviour to empower all Pakistani people equally. PPP's foundation was a solution to despotism and dictatorship destroying Pakistan. 
Reforms
The foundation of PPP inspired the starting of an organized and untiring struggle for a progressive and peaceful Pakistan. The party became the 1st & only populist movement, espousing policies like land-reforms to aid the peasants, industries' nationalization, and administrative-reforms to lessen bureaucrats' authority. 
PPP-A Vehicle for the Revolution
The party's message regarding social-democracy spread quickly among students, workers, and peasants throughout the country with enthusiasm. Individuals started a protest against Ayub Khan's dictatorship, and PPP played a significant role in that movement.
Even most violent responses failed to break firmness of people, and resultantly, Ayub resigned in 1969.
1970 General Elections
A temporary military government held the control and announced the elections for Dec 1970. The PPP participated in this electoral process with the slogan 'Roti, Kappra, aur Makaan.' The Party won elections as well as hearts of Pakistani people.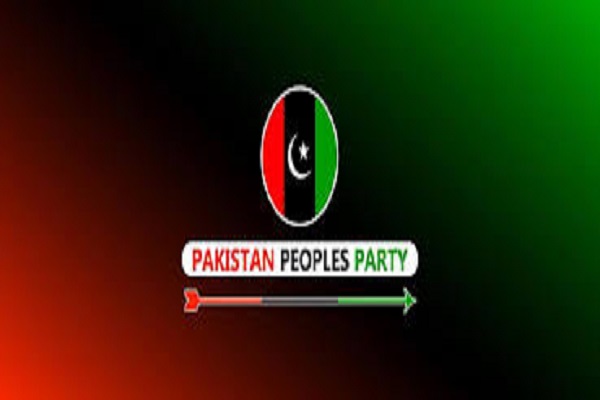 Zulfiqar Ali Bhutto Book
In his book written in 1971 entitled 'The Great Tragedy,' Bhutto wrote 'The country is passing through a dreadful ordeal. Pakistan is experiencing a serious crisis. India's aggressive involvement has immensely complicated the situation. Pakistanis would peacefully live if they survive today's turmoil; otherwise, devastating disruptions would lead to total ruin.'
Pakistan Peoples Party Government
PPP established the government from 20th Dec 1971 to 5th July 1977. The government made considerable economic and social reforms improving the lives of impoverished masses of Pakistan. In 1973, it gave a new Constitution to the country that is maintained till now. 
Efforts of PPP Leadership
The PPP leadership also ensured Pakistan's political and economic recovery after devastating years of the military regime. A civil war started in East-Pakistan, leading to the intervention of the Indian Army into the territory of Pakistan. And resulting military rule did not last long, and credit goes to the Bhutto government's untiring struggles, and Zulfiqar Ali took control of the country as its President. 
Role of Bhutto in Pak-China Alliance
He nationalized many leading industries. His social reforms built Pakistan's economic and social infrastructure and laid the base for a democratic country. Later, the National Assembly passed the interim constitution and PM Zulfiqar Bhutto assumed the office and handled Pakistan's foreign affairs.
As of 9th Pakistani PM, he became a principal architect of Pak-China relations in 1962. Zulfiqar Bhutto and Mao Zedong manifested Sino-Pak alliance, leading to ties with China. In this way, PM Bhutto laid the groundwork for CPEC (China Pak Economic Corridor), and President Asif took it to great heights. 
Unity Among Muslim Countries
The Arab-Israeli 1973 conflict represented the watershed in relations of Pakistan with Middle-East. Pakistan's unconditional and swift offer of help to Arab-states was immensely appreciated. Solidarity of Pakistan in the Ramadan War was then followed by holding a grand Islamic Summit in Lahore in 1974.
It represented a most compelling and direct expression of unity with Muslims interests, particularly of Palestine. 
Shimla Agreement
The Shimla Agreement was also an example of Bhutto's non-discriminatory foreign policy. He brought back, war and political prisoners from Indian control and assured India and Pakistan's most extended peace since separation. 
Efforts of Bhutto for Nuclear Technology
After strengthening an alliance with China, PM Bhutto decided that Pakistan must have nuclear capability. In his book of 1969 'The Myth of Independence' he stated that it is essential for Pakistan to focus on nuclear technology, rather than allowing itself to get deceived by the international treaty.
After a month of holding the office, he met competent nuclear scientists to focus on obtaining atomic capability. He is also credited as the Nuclear Deterrence father for conferring the Pakistani nation with most needed nuclear technology.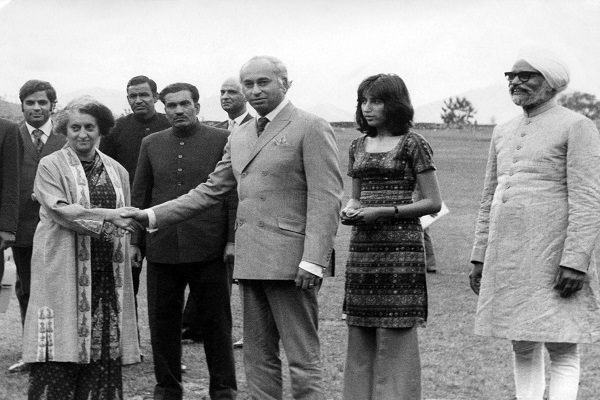 1977 General Elections
The dedication with which PPP and Bhutto empowered Pakistani people and Pakistani institutes generated displeasure among its rivals and competitors for power and authority. The party again won one-hundred and fifteen seats out of two-hundred seats in 1977 in Pakistan National Assembly. 
PNA-PPP confrontation
The PNA (Pakistan National Alliance) an alliance of 9-opposition parties secured only 36-seats. The resulting PNA-PPP confrontation and resulting civil unrest accelerated the enforcement of martial law. PPP became only hope for a bright and better future of Pakistanis.
These are just a few reasons why PPP won in elections of 1977. Bhutto's most enduring and important legacy was creating awareness about democracy among Pakistanis. He awoke people and made them aware of their power.  
Legacy of PPP
The Party considers Islam as its faith, democracy as its policy, socialism as the economy and believes all the power is for people. Its slogan is 'Roti, Kappra. Aur Makan.' It has learnt these beliefs from passionate speeches of Bhutto that later became the signature statement. 
Values of PPP
These values are a basis of primary principles of Party around which all initiatives are revolving since establishment. Improved literacy rates, government schemes, charitable endeavours, and the public were part of Zulfiqar Ali and Mohtarma Benazir Bhutto.
Since its establishment, the Party is working hard to bring social democracy in Pakistan. These efforts have conferred the nation its voice, along with the ability and power to elect their leader and be free from military rulers.
Pakistan Peoples Party Leaders
Asif Ali Zardari

Bilawal Bhutto

Nayyar Hussein

Maula Bux Chandio

Mr Haidar Zaman

Makhdoom Ahmad

Qamar Zaman Kaira

Nisar Ahmad

Muhammad Hamayun

Amjad Hussein

Haji Ali Maddad

Chaudhary Lateef Akbar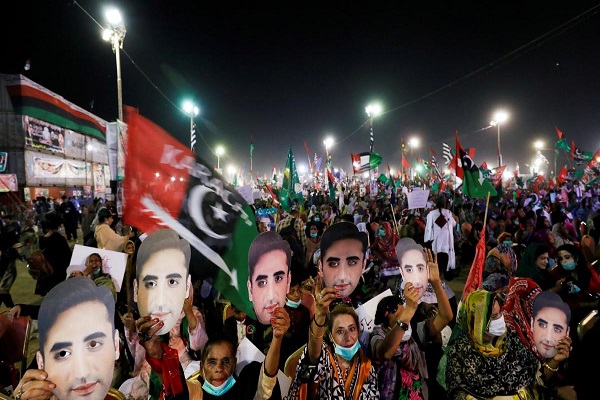 Pakistan Peoples Party Achievements in Zulfiqar's Regime
In Education Sector
The PPP administration contributed its services to the field of education by establishing the following institutes:
Quaid-e-Awam University of Engineering, Science & Technology

Pir Mehar Ali Shah University

Gomal University

Baluchistan University

Bahawalpur Islamia University

Shah Abdul Latif University

Bahauddin Zakariya University

Allama Iqbal Open University
In the Health Sector
The Party's during the regime of Zulfiqar Bhutto contributed to the country's health sector by establishing the following institutes:
Army Medical College

Allama Iqbal Medical College

Bolan Medical College

Rawalpindi Medical University

Chandka Medical College
Infrastructure
KANUPP Nuclear Plant
The 1st power plant of Pakistan established on 28th Nov 1972, PM Zulfiqar Bhutto (Late) inaugurated it.  
Pakistan Steel Mills
Establishment of Pakistan Steel Mills is another feather in Zulfiqar's cap. It was inaugurated on 30th Dec 1973 and had a capacity of producing 1.1. million tons of steel.
Port Qasim
Zulfiqar Bhutto founded 2nd busiest port of Pakistan on 27th June 1973 that handles about forty per cent cargo of the nation.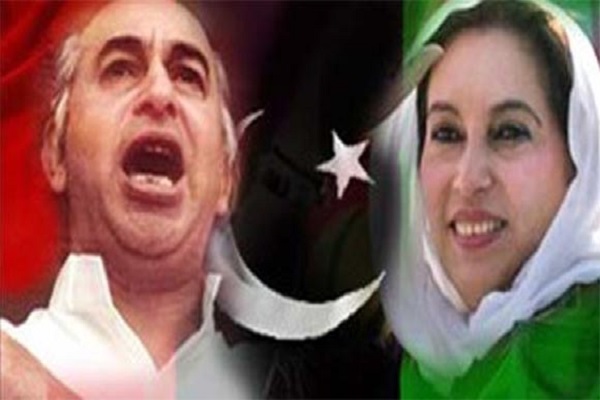 Achievements of PPP During Benazir's Regime
In the Health Sector
In her regime, the following initiatives were taken in the health sector:
Establishment of the dispensaries in every UC (Union Council)

Cancellation of Extra Fees
In Education Sector
Benazir Bhutto was committed to promoting education in Pakistan and took the following initiatives:
Increased budget for education

Recruitment of 50,000 new teachers

Technical & Scientific education was more focused.
Achievements of PPP During Asif's Regime
In the Health Sector
1- Re-habilitation Center in SCJIP Hyderabad
Re-habilitation Center in SCJIP (Sir Cowasjee Jehangir Institute of Psychiatry) Hyderabad is one of the most reputable city institutes and is well-equipped with modern technology facilities. 
2- Services Hospital in Hyderabad
To provide citizens of Hyderabad with standard and affordable healthcare, Sindh Government established Services Hospital in Hyderabad. Within a short time, the period hospital started catering to the medical needs of Hyderabad.
In Education Sector
The PPP government has contributed a lot in the field of education by establishing the following educational institutes:
Peoples University of Medical and Health Sciences for Women

Shaheed Benazir Bhutto University of Veterinary & Animal Sciences

University of FATA

University of Azad Jammu & Kashmir-Jhelum Campus

Poonch Medical College

University of Azad Jammu & Kashmir-Neelam Campus

Women University of Azad Jammu & Kashmir

University of Loralai

Mirpur University of Science & Technology

University of Swabi

Azad Jammu Kashmir Medical College in Muzafarabad

KKKUK (Khushal Khan Khattak University Karak)

Federal Medical & Dental College

Shaheed Benazir Bhutto Women University in Peshawar

University of Turbat

Public Library at Matiari

Sindh Medical University

Khairpur Medical College

AIFD (Asian Institute of Fashion & Design)

Islamia College Peshawar

Abdul Wali Khan University in Mardan

Bacha Khan Medical College

Benazir Bhutto Shaheed University in Lyari

Institute of Crafts, Sindh Provincial Museum
Culture and Infrastructure
Road Safety Institute
Asif Ali Zardari as President of Pakistan inaugurated the 1st ever Road Safety Institution of Pakistan. It is built on eighty kanals area in Sector H-8 at Thirty-Eight million rupees. This institute aims to educate drivers about driving hazards, precautionary measures, and traffic laws. 
1- Mithi Museum
A museum was set up at Mithi to preserve the city's artefacts and culture.
2- Open Air Theatre in Kahirpur
3- An Open-Air Theatre in Khairpur
An Open-Air Theater in Kharipur was founded to provide entertainment to citizens of Khairpur, and it promoted works of Sachal Sarmast, Shah Abdul Lateef and others. 
4- Benazir Bhutto International Airport
It is Pakistan's 3rd largest airport serving Islamabad and Rawalpindi in Punjab. In the past, it was known as Islamabad International Airport.
5- Folks-Craft Museum at Sehwan
This museum was founded at Sehwan to appreciate the achievements of talented local artists and highlight their work.
Social Media Handles
Contact Information
Helpline: 0800-44777
E-mail: [email protected]