Coupe Cars
The coupe is not one of those practical cars you use; however, it's always fun to ride this sleek design car. Apart from Pakistan, they have been used across the globe, including India, the UK, the USA, etc. Everyone defines this car in their own way as some consider 2 door vehicle a Coupe car, while on the other hand, according to a few, it is a car with not more than 33 cubic feet of interior space.
If we go back, we will witness that this term was used for horse-drawn carriages where only 2 people could sit. It has a fixed roof and contains 2 rows inside the car. With time, many variations of this car came into being that is commonly used worldwide. From 2 door and 4 door coupe to 3 window coupe design, coupe cars have earned huge popularity. Hence, this article contains all the information, including Coupe Cars History.
| | |
| --- | --- |
|                 Title |                   Description |
| Name: | Coupe Cars |
| Originated: | 19th century |
| Style: | sloping rear roofline with 2  seats |
| Variations: | Club Coupe, Business Coupe, Combi Coupe, Hardtop Coupe, etc. |
| Coupe Pronunciation: | Koo Pay |
| Manufacturers: | It Manufactures all over the world |
| Social Media Handle: | https://www.facebook.com/thecoupedc/ |
| | |

Coupe Cars History
It all began in the early 19th century. It used to be like an automobile coupe where the driver used to sit in the front while the seat of 2 passengers was in the back. With time, many changes were made, and it was given the term of a 2 door car with a driver seat in the front and 2 passenger seats at the back. In 1916, a few suggestions were made by the Society of Automobile engineers.
As per the suggestions, a car termed Coupe will operate from the inside while it will have a seating arrangement of 3 or sometimes 4 people. Furthermore, another car named Couplet will be for 3 persons with a folding top and large window doors. The last one will be a Convertible Coupe that will be a car with a removable roof.
In the 20th century, all those cars were given the name of the coupe that is unlike other cars. In the 1960s, all those cars that have 2 doors with a fixed roof were given the name of a coupe.
However, with time, a few other innovations were made, and the cars that have 4 doors are given the label of 4 door coupes. However, after the name 4 door coupe was generated, people gave their opinions while a few spoke against this decision.
Coupe Cars Variations
Since this card came into existence, people witness many variations. A few of them are mentioned below:
1- Club Coupe
It is an automobile similar to a coupe with 2 doors; however, the seating area for passengers is wide like a coupe car. If we compare this car with Sedan, it is comparatively large. The car is also known as Close-Couples Coupe.
2- Combi Coupe
Combi cars are those cars that have a rear hatchback like these cars. For the first time, this term was used in 1974 by Saab, a car manufacturer that originated in Sweden. Furthermore, the 2010 Paris motor show is the modern and current example of Combi Coupe. Coupe cars in Pakistan are also purchased in a large amount.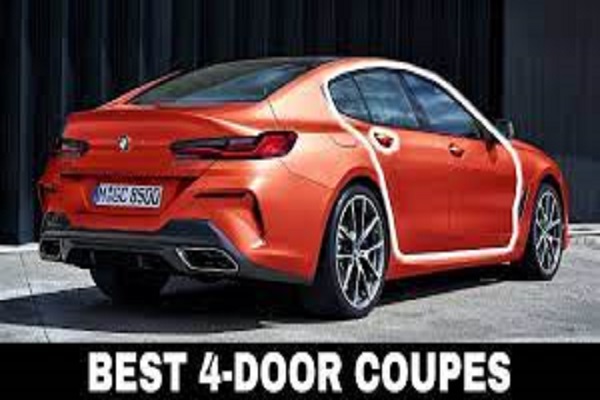 3- Business Coupe
As the name defines, it is specially designed for business people or vendors who have to travel here and there for business purposes with their stuff. Moreover, in the 1930s, American manufacturers came with the same idea of designing a car. It is also a 2 door car that doesn't have any back seat or removable seat. Furthermore, it is not for passengers use as people or businessman usually take ware with them.
4- Hardtop Coupe
It is also a 2 door car that is designed like a modern car. It doesn't contain a structural pillar, so it seems like windows are lowered. In the United States, it enjoyed huge popularity in the 1950s and 1960s because of being a modern design car. In the Japanese and European markets, it was also used to a great extent. However, with time the trend of using Hardtop Coupe went down, for which the manufacturer lower the price.
5- Quad Coupe
The next one is the Quade Coupe that is also known as 4 door coupe. The roofline of this car is the same as the coupe, but it has 4 doors. For the first time, this design was used in the 1960s for Rover P5. Later, this design was also used in Mercedes.
Coupe Vs. Sedan
If you want to know the difference between both cars in the simplest way, a car with 2 doors is Coupe while a car with 4 doors is said to be Sedan. Furthermore, Coupe cars refer to cut, so a car with a cut shape will be a Coupe. In 2005, many models of Coupe were originated with 4 doors that were given the name of 4 doors coupe instead of Sedan.
However, a debate was held, and everyone gave their mixed opinions on this decision. A few people completely rejected this conclusion and named it Sedan. On the other hand, a company named American Automotive said that a coupe car with 4 doors doesn't exist.
Best Coupe Cars
We all agree to the fact that not every car is worth riding. There are some cars that give you another level of joy and excitement. A list of best Coupe cars just released that are as follows:
Ford Mustang
Honda Civic
Honda Accord
Chevrolet Corvette
Scion FR-S
Nissan 370Z
Mercedes Benz C300
Infiniti Q60
Dodge Challenger
Coupe Cars Price
The price varies with the car that you are going to pick. For Instance, if you will go for BMW, it would charge more than $85000, while on the other hand, if you are looking forward to purchasing any other one, it might be affordable and less in price.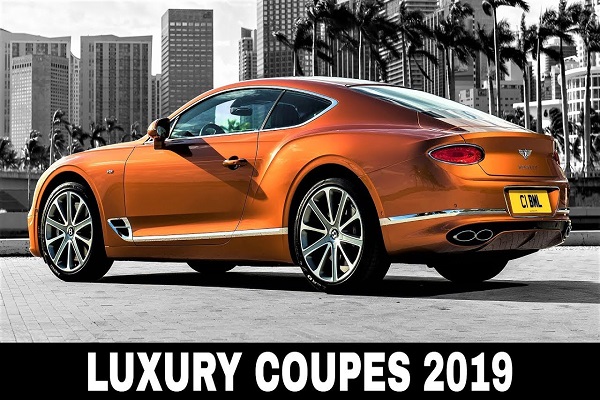 Frequently Asked Questions
Q: Can a 4 door car be a coupe?
A: Yes, 4 door cars can be a coupe car but it is expensive as compared to 2 door coupe cars.
Q: What's the point of a coupe?
A: Coupe cars have a large door that makes it easy for drivers or passengers to enter or exit from the car.
Q: Why coupe is expensive than Sedan?
A: The manufacturing of coupe cars is less as compared to Sedan that's why they are high in price.
Social Media Handle
https://www.facebook.com/BMWCoupeLovers