Hadiqa Kiani Singer
Hadiqa Kiani is a star who doesn't need any introduction. She has already made a very special place with her melodious voice by serving as a singer for the last many decades. She is inevitably a precious asset of the Showbiz industry full of talent and grace. She is a multi-talented woman who is also a songwriter, guitarist, philanthropist, and composer.
She made everyone shocked with her brilliant acting skills by making her debut in the drama Raqeeb Se opposite Noman Ijaz in 2020. Hadiqa is also running her Salon in different cities. Besides this, she was honored with Tamgha e Imtiaz for her musical contribution. She is a lady who has made Pakistanis proud several times.
| Title | Description |
| --- | --- |
| Personal | |
| Name: | Hadiqa Kiani |
| In Urdu: | حدیقہ کیانی |
| Famous As: | Singer |
| Nationality: | Pakistan |
| Residence: | Rawalpindi |
| Education: | Masters |
| Alma Mater: | Government College University, Lahore |
| Religion: | Islam |
| Profession: | Singer, Songwriter, Philanthropist, and actress |
| Height: | 5 ft 5 inches |
| Website: | https://twitter.com/Hadiqa_Kiani |
| Awards : | She bagged various awards |
| Born | |
| Date: | 11th August 1970 |
| Place: | Rawalpindi |
| Family | |
| Ethnicity: | Asian |
| Spouse: | Divorced |
| Children: | Naad-E-Ali |
| Parents: | Khawar Kiani ( Mother ) |
| Siblings : | Older brother (Irfan Kiani) and sister (Sasha) |
| Career | |
| Occupation(s): | Singer-songwriter Philanthropist |
| Genres: | Pop, folk |
| | |
| Years active : | 1995–present |
| Associated acts : | Irfan Khan, Amir Zaki, and Atif Aslam |

Hadiqa Kiani Biography
Hadiqa is a senior and accomplished Pakistani singer, songwriter, and philanthropist who is associated with the Pakistani industry for a long time. She has given remarkable and pre-eminent music to the industry in her soulful voice. She got an opportunity to be appointed as the first-ever Goodwill ambassador to the United Nations from Pakistan.
Even after several years, her voice is unmatchable, she is still recognized as the greatest singer we have in our industry. Apart from her singing skills, she has also amazed people with her acting skills. She is also a social worker who has been associated with Edhi Foundation and has done a lot for the social cause. Hadiqa is a star that is found once in million years.
Hadiqa Kiani Age
She was born on 11th August 1974 in Rawalpindi. Currently, Hadiqa is still residing in the same city with her family.
Hadiqa Kiani Education
After seeing Kiani's interest in music her mother enrolled her in the Pakistan National Council of the Arts, where she took guidance from a music teacher Madam Nargis Naheed. During her schooling, she moved to Lahore, where she took the training from Ustad Faiz Ahmed Khan and Wajid Ali Nashad.
She has a degree of Masters in Psychology that she obtained from Government College University, Lahore. Hadiqa did her Bachelor's from the Kinnade College, Lahore.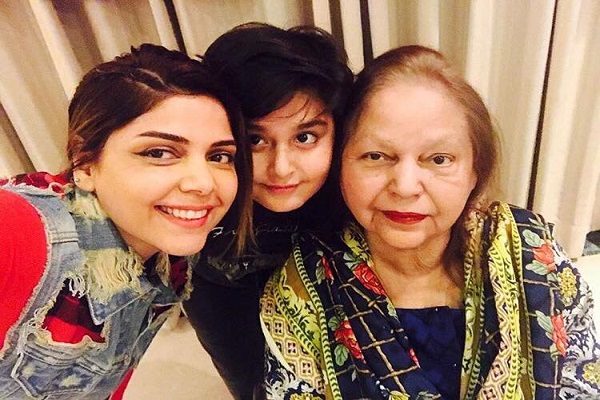 Hadiqa Kiani Family
Her father died when she was hardly three years old. She was raised by a single mother. Her mother, Khawar Kiani, served as a principal of a Government College. She has two elder siblings Irfan Kiani and Sasha, who are somehow part of the industry.
Hadiqa Kiani Husband
She got married in 2008 to a businessman Syed Fareed whom she divorced later.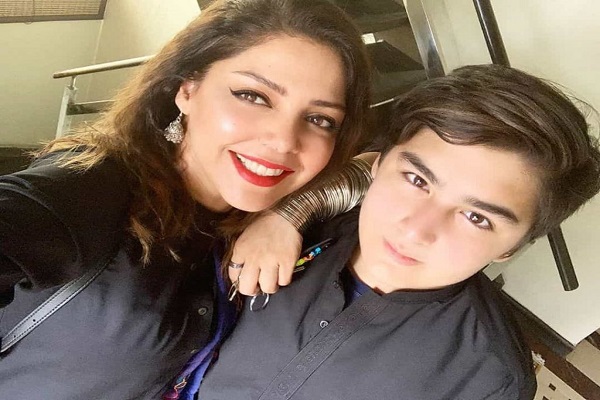 Hadiqa Kiani Son
He has a son whom she adopted after the 2005 Earthquake from Edhi Foundation. She lives with her only son as she never got married again.
Music Career
Initial Stage
She gave a start to her music career in the 1990s where she got a chance to host a children's music program. In the show she sang thousand of various songs along with various other music composers including Amjad Bobby and Khalil Ahmed. Later she started singing songs as a playback singer for various Pakistani movies. It is how her music career started.
Music Albums
Her debut album 'Raaz' released in 1996 that came with a positive review. Kiani was the first female Pakistani singer who released her album that became the biggest reason for its success. Her next album 'Roshni' released in 1998 after two years. This album gave her more hype and recognition. Roshni named 'The 20 Best Local Pop Albums Ever.' Afterward, she released several albums, and all became the biggest hits of all time.
Coke Studio
In 2012 she made her Cokestudio debut where she performed on a few songs including 'Daachi Waaliya' and 'Kamlee.' All her songs from Cokestudio got positive reviews from the viewers.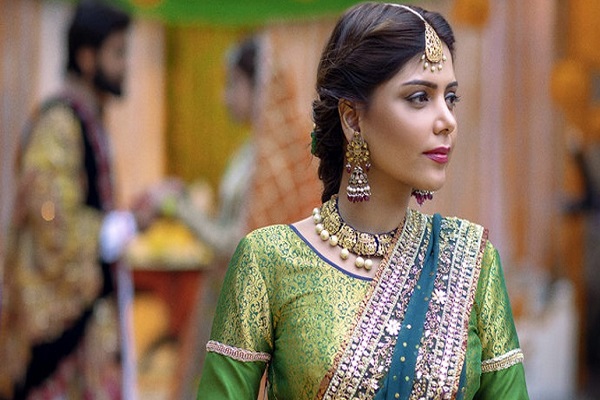 Pakistani Osts
Hadiqa lends her voice to various Pakistani dramas title tracks. In 2012 she got a chance to sing the title track of popular drama serial 'Zindagi Gulzar Hai.' Everyone loved the song. In 2016 she sang the Ost of another popular drama serial 'Udaari' that likewise received a huge acknowledgment and praise. Other than these, she has been a part of various other title tracks, and every time proved that how incredible singer she is.
As a Judge
Hadiqa appeared as a judge in Pakistan idol that is a reality singing show along with other artists including Bushra Ansari and Ali Azmat. The show brought a lot of controversies. It was created by Idol's franchise. It gained immense popularity, and it became one of the most-watched entertainment shows.
Recognitions and Achievements
In 1997 Kiani became the first Pakistani female singer to perform in Hongkong at 'Celebration Hong Kong 97.'
The same year she got another recognition by signed by Pepsi Cola international. She was the first Asian woman who were hired by them.
Kiani is the first Pakistani female singer who released her Solo Album in 1996.
She has been honored with the title of 'Most popular Woman of Pakistan' in the 2000s.
She remained the part of various international concerts, including Australia, Norway, and Greece.
In 2015 Hadiqa was appointed as the representative of Pakistan by the government of Pakistan; that was her huge recognition. Later she represented Pakistan several times through her music.
She has been appreciated by prominent figures, including the Mayor of Istanbul, for her music.
Hadiqa Kiani Albums
Raaz
Roshni
Rung
Rough Cut
Aasmaan
Wajid
Hadiqa Kiani Songs
A few of her popular songs are as follows:
Kamli
Boohey Barian
Hona Tha Pyar
Chaap Tilak
Manne Di Mauj
Yaad Sajan
Kya Ho Gaya
Bhit Ja Bhitai
Dholan
Ik Pal
Yaad Sajan Di Aayi
Zindagi Khaak Na Thi
Sohnya
Udaari
Jaanan
Intehai Shauq
Daachi Waaliya
Mehndi
Ranjhan
Jogi Bun Kay Aa
Mahi
Iss Baar Milo
Acting Career
Though Hadiqa has given special appearance in the drama serial Udaari and the movie Bol, however, she surprised everyone with her debut in 2020. She appeared in the popular serial Raqeeb Se alongside Noman Ijaz, Sania Saeed, and Iqra Aziz. She proved that how versatile she is. Later, she was seen with another brilliant performance in the drama Dobara opposite Bilal Abbas.
Hadiqa Kiani Dramas
Raqeeb Se
Dobara
Udaari – Special appearance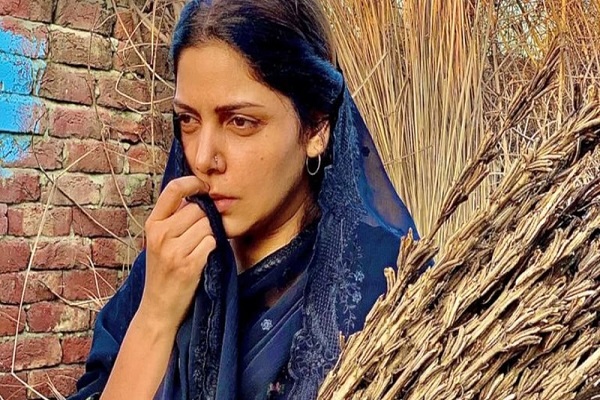 Other Work
Besides being a great singer and an actress, there is a lot more to discuss her.
Hadiqa Kiani Salon
Hadiqa is running her salon successfully in different cities including Faisalabad, Sargodha. However, once she went under hot water after one of her customers filed a case against her salon who went there for straightening treatment. After that treatment, that customer suffered a major hair loss. The case went to court but everything was sorted out.
Hadiqa Kiani Social Work
She is also a philanthropist who has done a lot of social work in all these years. For all her social work, she was appointed as a Goodwill Ambassador of the United Nations Development Program in 2010. She has lent her voice in support of women many times. She has also attended TEDxKinnaird in 2015 where she talked about the importance of women in society.
In 2017, she once again came into the limelight after doing a partnership with Nestle to highlight the importance of Child development in their childhood. There is a long list of her social works that have made her valuable and distinctive.
Frequently Asked Questions
Q: Where is Hadiqa Kiani now?
A: She is in Karachi and focusing on her acting career.
Q: How old is Kiani Hadiqa?
A: She was born in 1974.
Q: Who is Hadiqa Kiani son?
A: She is the mother of Naad e Ali whom she adopted after the 2006 earthquake.
Q: Where is Hadiqa Kiani from?
A: She is from Rawalpindi.
Q: Who sang the song BUHE Bariyan?
A: Hadiqa Kiani sang this song many years ago.
Social Media Handles
Hadiqa Kiani Instagram and other social media accounts include
https://twitter.com/Hadiqa_Kiani
https://www.facebook.com/HadiqaKianiFB/
https://www.youtube.com/channel/UClhl6dCz3ofwXKzC2ux7QkQ