The term Sargodha has its origins in the words are meaning pond and godha meaning sadhu. There are several theories about the origin of this name. . One theory is that it is derived from the Sanskrit vargadhama meaning heavenly abode. If it was so, then it would have given rise to Sargdham in Punjabi. The most believed theory is that there was a pond in a middle of town where a Hindu resident GODHA used to live. In Punjabi, sar is used for pond, so it is named as Sargodha which means Pond of Godha. This is also little contradictory because order of words does not reflect pujabi usage. i.e. Amritsar, The pool of nector.[1] history – pak.com
| Title | Description |
| --- | --- |
| Information | |
| Location: | Pakistan |
| In Urdu : | سرگودھا‎ |
| City Council: | Government of Punjab |
| Towns: | 59 |
| Type: | Centre of Sargodha Division |
| Local Language Name: | English,Urdu |
| Province: | Punjab |
| Coordinates : | 32°5′1″N 72°40′16″E |
| District: | Sargodha District |
| Website: | www.sargodha.gop.pk; |
| Region: | Punjab |
| Union councils: | 22 |
| Language | |
| Official Language: | Urdu |
| Native Language: | Punjabi |
| Other Languages: | Urdu.Punjabi.English |
| Government | |
| Government Type: | Government Of Punjab |
| Assistant Commissioner: | Captain Muhammad Asif |
| Area | |
| Total Area: | 5,854 km2 (2,260 sq mi) |
| Population | |
| Rank: | 11th (Pakistan) |
| Density: | 260/km2 (660/sq mi) |
| Total Population: | 1,500,000 |
| Time zone | |
| Time zone: | PST (UTC+5) |
| Codes | |
| Postal code: | 40100 |
| Dialing code: | 048 |
| Vehicle registration: | Three letters beginning with S and random four numbers |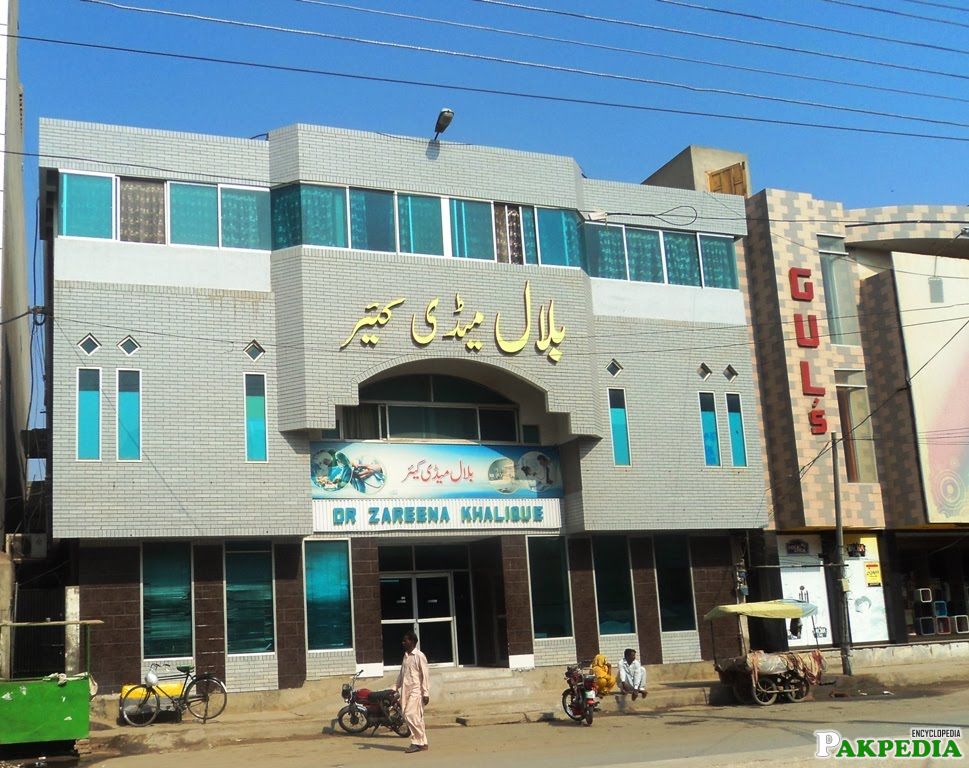 About
Sargodha city founded by
The Sargodha city was founded by Lady Trooper in 1903. . Being the District Headquarters since 1940, Sargodha was upgraded to the status of Divisional Headquarters in the year 1960. It is one of the planned cities of a region where now a days Pakistan is present. It is only 1 hour and 33 minutes away from Faisalabad which is a hub of Textile Industry of Pakistan. Sargodha has typical Punjabi culture. People of Sargodha are very peaceful and patience. It is an actually culturally and religion ally diverse city where majority is of Muslims, Christians are second in majority and Hindus are third in number. Since the creation of Pakistan, not even a single time there has been fight among people of different sects or religion has occurred.[2] Sargodha city founded 
Strategic importance of Sargodha
This city has always had greater strategic importance for Pakistan Air Force which has its largest base here in this city. This base is surrounded by famous Karana Hills which protects it from Attack of enemy jets. This city has also been discussed in reports of American Intelligence Agency CIA whose agents still believe that Pakistan has kept its nuclear weapons under centralized security system under Karana Hills. British Royal Air Force also build an airport in Sargodha during British Raj due to its strategic location.[3] Sargodha – pak.com
Establishedin 1903
The origins of this city are quite old but the proper town was established by the British in 1903.[4] Tourism – Development Although it was a small town in the beginning, the British Royal Air Force built an airport here due to its strategic location.[5] Website – gov.pk People of Sargodha are very patriotic. They have been awarded by many Presidential awards due to their great support to Pakistan Army and Air Force during the Pak-Indo wars of 1965 and 1971. Although image of Pakistan Military is very bad now days due to its alliance with American Military, still people of Sargodha shows great support for Pakistan Army.
Foods of Sargodha
The people of Sargodha have great food habits. There are several hotels and restaurants where people use to go and enjoy food with their families. One of the famous restaurants is Karana Bar Restaurant. One of the famous food hub in Sargodha is Khayam Chowk. Samosas & Pakoras of Khayam Chowk are very famous among people of Sargodha. Another trend that people of Sargodha has is that they not only go to regular restaurants but they are a great lover of food of truck driver hotels. They use to go to these truck driver hotels which are out of Sargodha city with their families and enjoy the food which is very spicy.[6] Foods of Sargodha 
Trend of Education
The trend of Education in Sargodha is also very good. People belonging to rural Sargodha also give great attention towards Education of their children. They send their children to schools and colleges with this fact that schools and colleges are mainly situated in urban Sargodha which is 2-3 kms away. There are number of schools and colleges. There is also one Government University in Sargodha called, "UNIVERSITY OF SARGODHA". It has also one medical college called, "SARGODHA MEDICAL COLLEGE" which has given 99.9% average result in first three years of its formation starting from 2009 to 2011 and has became 4th Medical Institute in Punjab and 7th in Pakistan due to its quality of education. The number of students who are going to schools and colleges can be known by this fact that this is the only district in Pakistan where every school or college system has more than 2 branches due to great number of students.[7] Trend of Education 
Sargodha is famous for
Sargodha is also very famous for its glowing and lush green orange orchards. It is the largest Kinno producing districts of world and is called "California of Pakistan". The quality of Kinno produce here is famous all around the world and it is playing an important part in making economy of Pakistan better and stronger. It has also one canal which comes from river Jhelum. This canal is the main source of agriculture in this district.[8] Sargodha is famous for 
Climate Geography
The city has a climate of extreme heat in the summers and moderate cold in the winters. The maximum temperature reaches 50 °C (122 °F) in the summer while the minimum temperature recorded is as low as freezing point in the winter.
Sargodha is located 172 kilometres northwest of Lahore, in Sargodha District. It lies about 30 miles from the M-2 motorway, which connects Lahore and Islamabad. It is connected to the M-2 by several interchanges at different locations. Sargodha is roughly 94 km from Faisalabad, due southeast. Directly east connected by the M-2 motorway are Lahore and the route to Rawalpindi and Islamabad. Due east is the city of Jhang; toward the west are the city of Mianwali and the Chashma Barrage. Dera Ismail Khan is located 232 km southwest from the city.Sargodha mainly comprises flat, fertile plains, although here are a few small hills on the Sargodha-Faisalabad Road. The River Jhelum flows on the western and northern sides, and the River Chenab lies on the eastern side of the city.[9] sargodha – gop.pk.
Mushaf Air Base
Pakistan's largest airbase, PAF Base Mushaf (formerly PAF Base Sargodha), is situated in Sargodha and hosts the headquarters of the Pakistan Air Force's Central Air Command. The airbase is also home to the Combat Commanders School (CCS), formerly the Fighter Leader's School.[10] glow – pakistan.com
Others
Culture
Sargodhian culture is a great mixture of rural and urban culture. People of Sargodha still follow typical rural values which are considered as a beauty of Pakistani culture but they have modernized their living style with the help of technology. As a rate of education is very high, so rate of people who casts their vote in Sargodha district is very high. District of Sargodha has 6 seats of National Assembly and 12 seats of Punjab Provincial Assembly. In these total 18 seats, people of Sargodha has always given their votes in favor of candidates who are well educated, honest and bear good moral character without any difference of cast, race, party and religion. This shows that problems that Pakistan is facing now days can be solved easily if we give people an education on equal level and make them aware. This will help us to make Pakistan a developed country.[11] Culture –  Culture 
Festivals
Sargodha is very famous in Punjab for its festivals. Sargodha hosts MELA MAWESHIAN each year. It is so much popular that Sargodha Cricket stadium is known as MELA MAWESHIAN GROUND. Sargodha has given Pakistan some great players of Kabbadi and cricket. In kabbadi, Malik Muhammad Ahmad Hayyat Lumbardar is known on International level. In cricket, Muhammad Hafeez, present captain of T20 team of Pakistan and Aizaz Cheema, fast bowler of Pakistan Cricket team. Rana Naveed ul Hassan also belong to Sargodha.[12] Festivel – world66.com
Economy
Sargodha is largey an agricultural and industrial city. The vast fields on the city have allowed the farmers to develop a range of crops and animal breeding programs. Some of the main crops include citrus, wheat, rice, and sugar cane which are exported to the other cities as well as internationally. Citrus fruits such as oranges (locally known as kinnows), Guavas and Mangoes are main fruits grown in the district. As well as Jaman, Pears, Dates, Pomegranate, Phalsa and Almond are also grown in minor quantities. Turnip, Onion, Cauliflower, Potatoes and Tomatoes are main vegetables grown in the district. The main livestock for the city include goats, sheep, buffaloes and cattle.Even with agricultural goods being the major income generator for the city as well as the district, the economy and industry has been diversifying itself to generate more demand for other goods which can be manufactured and produced in the city. Other industrial markets include: Beverage, manufacture of diesel engines, foundry products, glass products, leather footwear, oil mills, pesticides, insecticides, poultry feed, plastics, readymade garments, tannery as well as textiles.[13] Economy –  Economy 
Sargodha Media
Sargodha (Bureau Office)
Dhoom News TV Channel
Sargodha (Bureau Office)
Royal News TV Channel
Sargodha (Bureau Office)
Radio Pakistan Sargodha (FM Band),Club Road Sargodha.
FM Sunrise (96 MHz) Most popular, also plays Indian and western music, Aziz Bhatti Town Sargodha
Pakistan Television Islamabad centre terrestrial transmissions at VHF and UHF band routed from Sakesar rebroadcast centre.
Industries
Sargodha has also one textile mill named as SULTAN TEXTILE MILL. This mill is a major source of income for poor people of Sargodha. Sargodha has also many rice processing plants and juices factories which also help people of Sargodha to earn their livelihood. Rice Processing plants include factory of famous rice processing group of Pakistani called, OMNI RICE MILLS Pvt. Ltd. In juices factories sector, there are two major groups who are producers of juices are running their factories in Sargodha district. One is Nestle and second is Shezan. These factories are definitely not enough for population of Sargodha which is right now about half a million. Majority of people earn their living through agriculture and educated people also do jobs in government and public sector to earn living for their families.[15] south asia – pakistan
Insititute for Education
PAF Public School, Sargodha
Sargodha Institute of Technology
Airbase Inter College
Greenfield College Sargodha
Quaid-e-Azam Law College
Sargodha Medical College
Transportation
Sargodha lies about 30 miles (48 km) from the M-2 motorway which connects Lahore and Islamabad. It is also connected to Faisalabad by a highway. Daewoo Bus Service drives regular routes from Sargodha to the rest of the country.[16] .daewoo – com.pk Sargodha is also connected by the rest of the country through the rail.[17]  Table – railpk.com. Sargodha Junction railway station is located on Shorkot-Lala Musa branch railway line. Sargodha is home to the Sargodha Cricket Stadium.[18] Cricket Grounds – Cricinfo Sargodha is also ranked as top orange exporting city in Pakistan, with vast of its countryside consist of fruit farms and wheat fields.[19] www.academia – edu