Allama Iqbal open University Overview
Allama Iqbal Open University (AIOU) is a government sector university in Pakistan. The university has forty-four regional campuses & centers across Pakistan. AIOU offers various educational programs including secondary school certificates, intermediate, post-graduate diplomas, B.Ed., MS/ M.Phil., Bachelor Programs, Masters, and Ph.D.
It was founded under act XXXIX by the Pakistani Parliament in May 1974. Initially, it was named 'People's Open University, and in 1977 it was renamed AIOU (Allama Iqbal Open University) on the eve of Allama Muhammad Iqbal's 1st centenary in 1977.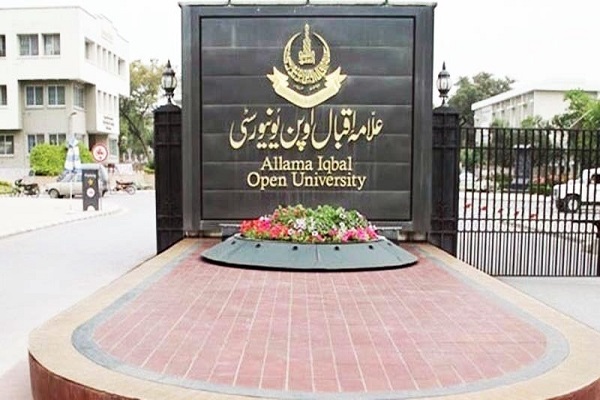 Allama Iqbal open University History
The university was founded in May 1974. The main goal behind establishing this university was to offer educational opportunities to the general public and to those who are unable to leave their jobs and homes. The University is accomplishing these goals since its establishment.
Progress by AIOU
Now, the working class has access to educational opportunities, and women could get an education by sitting in their homes. Additionally, it has made advancements in the area of mass education.
It is currently leading the way in the areas of technical, scientific, and professional education. It aims to connect with Pakistan's most remote areas. Additionally, it aims to use current information technology to improve the country's educational system and spread education within Pakistan.
Idea Behind Establishment of AIOU
Harold Wilson, the British PM, was the one who initially proposed the concept of distance learning in the UK in the late 1960s. He believed that those who may have missed out on a better education owing to job pressure and want to increase their expertise and skills in their leisure time should have access to educational facilities.
Thus, in 1969, the UK (United Kingdom) Open University was founded. Since then, the concept of open and distance learning has been widely disseminated. Throughout the world, over 60 Open Universities are working on the principle of distance learning.
When the AIOU was founded in 1974, it was the 1st Open University in Africa and Asia and the 2nd Open University in the world. Thus, it illustrates the wisdom of the policymakers. As the previous few years of university have demonstrated, distance learning has greatly complemented the efforts of the provincial and federal governments without adding to their financial load.
Allama Iqbal Open University Administration
Allama Iqbal Open University Chancellor –President of Pakistan
Allama Iqbal Open University Chancellor Vice Chancellor-Professor Dr. Zia-ul-Qayyum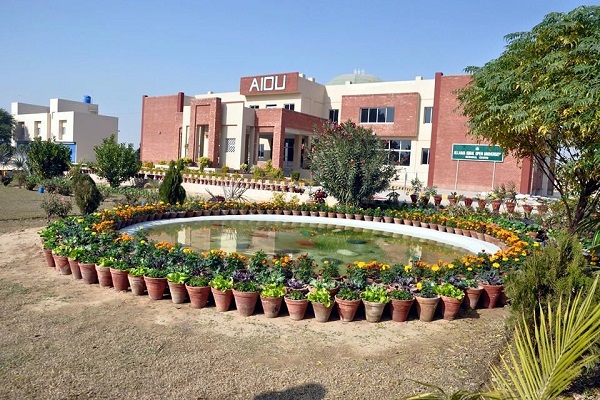 Allama Iqbal Open University Campuses
The university has its regional campuses in the following cities:
Dera Ghazi Khan
Rahim Yar Khan
Jhang
Gujranwala
Jhelum
Kasur
Mianwali
Mandi Bahauddin
Narowal
Rawalpindi
Sahiwal
Sargodha
Sialkot
Sheikhupura
Vehari
Gwadar
Kalat
Dera Murad Jumali
Quetta
Zhob
Dadu
Karachi
Hyderabad
Kandhkot
Larkana
Malir
Mithi
Thatta
Sukkur
Abbottabad
Umerkot
Chitral
Kohat
Mardan
Peshawar
Swat
Timergara
Gilgit
Islamabad
Mirpur
Muzaffarabad
Skardu
Rawalakot
Nagar
Allama Iqbal Open University Faculties
1. Faculty of Arabic & Islamic Studies
In the 1974 University Act, the Faculty of Arabic & Islamic Studies was established. It started working as an Arabic and Islamic studies institute with an Arabic & Islamic studies department. In 1998, the Institute of Arabic & Islamic Studies was granted the status of faculty. Now the following departments are part of this faculty:
Seerat Studies
Interfaith Studies
Quran & Tafseer
Shari'ah
Hadith and Hadith Sciences
Arabic Language and Literature
Islamic Thought, History, and Culture
2. Faculty of Education
The Institute of Education, which was founded in 1976 shortly after the establishment of the university, gave rise to the Faculty of Education in 1984. Currently, the faculty consists of eight departments and 135 courses are offered in 30 programs. The below-mentioned departments are part of this faculty:
Special Education
Distance, Non-Formal, and Continuing Education
Science Education
Secondary Teacher Education
Early Childhood Education & Elementary Teacher Education
Educational Planning, Policy Studies, & Leadership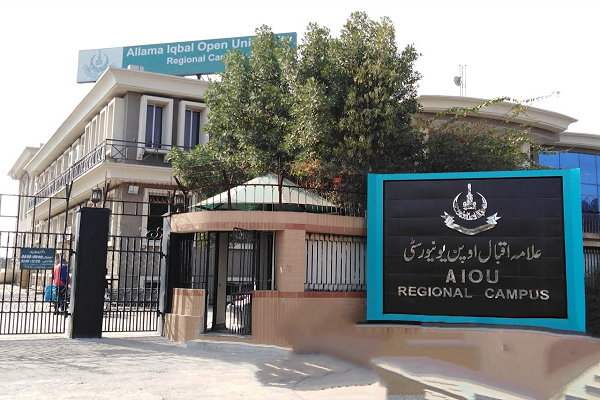 3. Faculty of Sciences
When the Faculty of Sciences was first founded in 1982, there were only 5 departments and a few basic functional and undergraduate courses. The Faculty of Sciences' portfolio has expanded during the past 3-4 years to include 5 new departments and higher degree programs.
The majority of the faculty departments are currently working to develop and offer highly professional, scientific, and technical courses. Now, the faculty comprises of following departments:
Mathematics
Chemistry
Commonwealth Youth Program
Biology
Environmental Sciences
Engineering & Technology
Statistics
Agricultural Sciences
Computer Science
Environmental Design, Health, and Nutritional Sciences
4. Faculty of Social Sciences & Humanities
The Faculty of Social Sciences and Humanities, which was first founded in 1981, with just five departments, has flourished through the years to become the largest Faculty in the University.
Currently, it has fifteen departments, each of which offers degree programs at different levels in a variety of subjects, including MBA, Business Administration, Pakistan Studies, Urdu, Women Studies, Mass Communication, Sociology, Library and Information Sciences, and History in partnership with Common Wealth countries.
Pakistan Studies
Mass Communication
Commonwealth MPA/MBA
Economics
Business Administration
Pakistani Language
Library & Information Science
Urdu
Commerce
Gender & Women Studies
Sociology, Social Work, and Pop. Studies
Iqbal Studies
History
Allama Iqbal Open University Admissions
AIOU admissions are offered twice a year i.e., during Spring and Autumn semesters. The information regarding eligibility criteria, fee structure, and programs offered are available on the website.
Degree Programs Offered at AIOU
Secondary School Certificate
Intermediate
Post-Graduate Diploma
Ed. programs
MS/ M.Phil.
Bachelor Programs
Masters
D.
Allama Iqbal Open University Courses/Diplomas
Allama Iqbal Open University students could get certificates in the following diploma/courses besides the degree programs:
Agricultural Courses
Technical courses
Al-Lisan-ul-Arbi
Arbi Bol Chaal
French Course
ATTC (Arabic Teacher Training Course)
Lughatul Quran
Diploma in Forensic Science
Educational Leadership Course
STEP (Agricultural Sciences, Social Science, Hotel Services, Communication Education, and Management Science)
Online Services Provided by AIOU
The university facilitates its students by providing them with online services. Students can make their accounts on the AIOU portal and then via the Allama Iqbal Open University login they could use the following services:
Degree verification
Date Sheet
No Slips
Provisional Certificate
Assignment Marks
Degree Tracking
Results Detail
Admission Information
Inquiry About Book Dispatch
Fee Refund
Admission Confirmation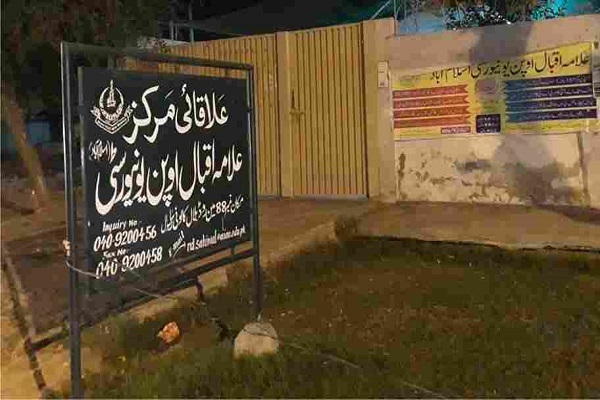 Allama Iqbal Open University Fee Structure
The fee structure is available on the Allama Iqbal Open University website. The university offers degree programs at a reasonable fee. The 1st-semester fee for all the degree programs is mentioned below:
Associate Degree-Rupees 2735
Ed. (1.5 Years)-Rupees 19575
Ed. (2.5 Years)-Rupees 19575
Ed. (4 Years)- Rupees 19575
Ed.-Rupees 13575
Masters- Rupees 13573
MSc-Rupees 11,485
Allama Iqbal open University Notable Alumni
Some of the notable alumni include:
Shazia Tariq-Pakistani Politician
Makhdoom Ahmad Mahmood-Pakistani Politician and Businessman
Ilyas Kashmiri-SSG Guerrilla Insurgent
Humaira Farah-1st Pakistan-based Female Cricket Umpire
Ghulam-ur-Rehman-Academician and Religious Scholar
Tribute by Pakistan Post
On 20th November 1999 at the 25th anniversary of the university, Pakistan Post released a commemorative postage stamp in honor of the university.
Allama Iqbal Open University Address
Allama Iqbal Open University, Sector H8 Islamabad.
Frequently Asked Questions
How to fill Allama Iqbal Open University Admission form?
Nowadays all the admission procedures could be performed online. The admission form is available on the website, download the admission form, fill it out, upload all the requested documents, and submit the application.
Where is Allama Iqbal Open University?
Allama Iqbal Open University is located in Islamabad, Pakistan. And its regional campuses are spread throughout Pakistan.
How to check the Allama Iqbal Open University results?
Students can check their results online via the AIOU result portal.
When admission open in Allama Iqbal Open University?
The admissions are offered twice a year i.e., Spring and Autumn semesters.
How to find tutor in Allama Iqbal Open University?
Find the tutor option by opening the AIOU official website. Select your region. Choose a program. Then click on the submit to get your tutor's address. Students must have his/her registration number or roll number.
Social Media Handle