GC University that is also known as Government College University is a public sector. GCU is empowering the youth with knowledge and professional skills so they may contribute to the country's socio-economic development.
The University strives to strengthen its future via scholarship, learning, and internationally acclaimed research within a unique intellectual atmosphere. GCU is determined to promote quality education and to excel in research and knowledge.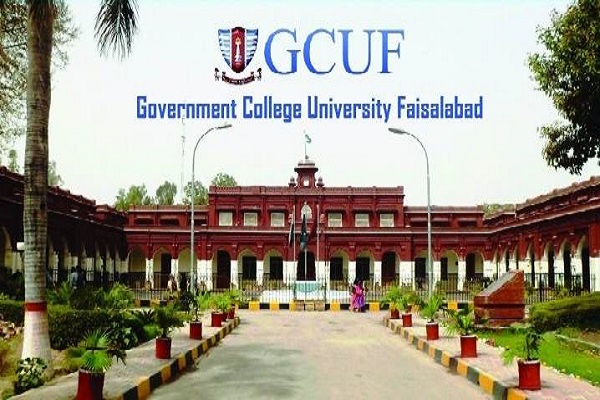 GC University History
Government College University Lahore is one of the most well-known Lahore colleges and is among the 1st educational institutions to be founded in Punjab. On 1st January 1864, the college was set up in Khushal Singh's palace in the walled city of Lahore. And in 1876 the college was shifted to the present building. The construction was started in 1872 and continued till its completion in 1877. Later this college was elevated to the status of a university.
The journey of the Government College University Faisalabad started in 1897 as a primary school at the present Government College for Women building in Karkhana Bazar, Faisalabad. In 1905 it was elevated to the status of High School and in 1924 this school was given the status of Intermediate College.  In 1933, it was raised to degree level and in 2002 it was given the status of University.
GC University Faculties and Departments
The faculties and departments the GC University has:
1- Arts and Social Sciences
This faculty accommodates several departments including English Literature, Education, Fine Arts, Law, History, Applied Psychology, Pakistan Studies, Applied Linguistics, Mass Communication, Sociology, International Relations, and Political Science.
2- Engineering and Technology
This faculty consists of several engineering departments including Chemical Engineering Technology, Civil Engineering Technology, Electrical Engineering and Technology, Environmental Sciences and Engineering, and Mechanical Engineering technology.
3- Life Sciences
The faculty of Life Sciences has departments of Zoology, Physiology, Microbiology, Food Science, Botany, Bioinformatics & Biotechnology, Physical Education and Sports Science, and Biochemistry.
4- Economics and Management Sciences
College of Commerce, Lyallpur Business School, Department of Economics, and Department of Public Administration are part of this faculty.
5- Medical Sciences
This faculty consists of the Department of Physical Therapy, Eastern Medicine, Nutritional Sciences, Allied Health Professionals, Orthotics, and Prosthetics.
6- Physical Sciences
This faculty houses the department of Geography, Computer Science, Chemistry, Statistics, Physics, Software Engineering, Mathematics, and Applied Chemistry.
7- Islamic and Oriental Learning
The faculty of Islamic and Oriental Learning houses the department of Urdu, Punjabi, Persian, Arabic, and Islamic Studies.
8- Pharmaceutical Sciences
This faculty offers degrees in Pharmaceutical Chemistry, Pharmacology, Pharmaceutics, Practice, and Pharmacognosy.
GC University Diploma and Certificate Courses
Both female and male candidates could get enrolled in diploma programs in the following categories:
PGD in ELT (English Language Teaching)
Pakistan Affairs
Child & Adult Psychotherapy
Forensic Chemistry
Certificate Courses
Different departments in the university offer certificates in painting, drawing, Russian language, Chinese language, French language, Arabic language, Forensic Science, Archive Studies, and English Communication Skills.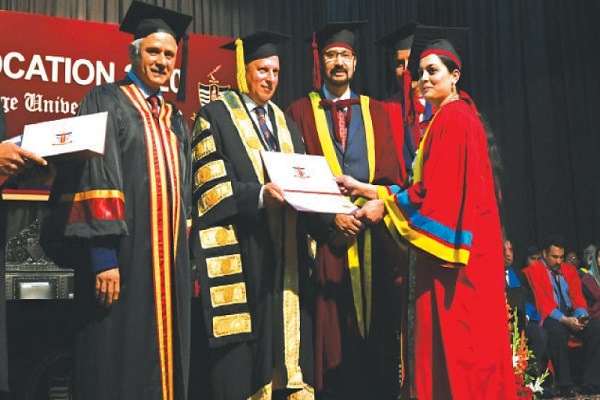 Programs Offered in GCU
GC University is offering the following programs:
1- Associate Degree Programs
2- MPhil and PhD
Archive Studies
Applied Physics
Art History
Archive Studies
3- BS, MPhil, and PhD
Botany
Biotechnology
Chemistry
Economics
English Literature
Economics
Environmental Sciences
Islamic Studies
Mathematics
Microbiology
Media and Communication Studies
Persian
Political Science
Physics
Punjabi
Psychology
Zoology
Statistics
Urdu
4- BS
Business, Accounting, and Finance
Medical Laboratory Technology
Commerce
Sociology
5- BS/MPhil
Physical Education in Sports Sciences
Philosophy
6- M.phill
Disaster Management
Freshwater Biology, Fisheries & Aquaculture
7- MS
Pharmaceutical Chemistry
Forensic Chemistry
Entrepreneurship & SME Management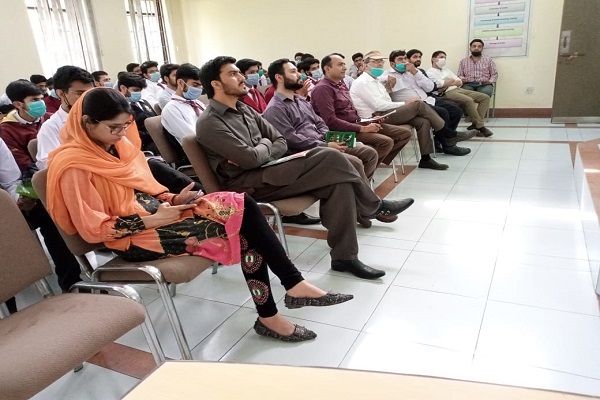 Affiliated Institutes
Some of the private and government institutes having affiliation with GC University are:
Madrast-ul-Banat College, Sadiqabad
AIMS (Asian Institute of Management Sciences), Layyah
IAS (Institute of Arts and Sciences), Gujranwala
NICAAS (National Institute of Computer and Advance Studies), Raheem Yar Khan
Al-Qadir College, Jhelum
Lahore Medical and Dental College Private Limited
Smart College, Bhakkar
Government Postgraduate College, Faisalabad
Government Municipal Degree College, Faisalabad
Government College for Women Summandari
Government College for Women, Toba Tek Singh
Government Postgraduate College, Jhang
University Degree College, Faisalabad
Independent College, Faisalabad
National College, Toba Tek Singh
Punjab College, Jaranwala
Allama Iqbal College of Technology, Multan and Lahore
Oxbridge College, Kasur
Kings College of Health Sciences, Sahiwal
Superior College, Kharian
GC University Facilities
1- Mosque
A mosque is located on the university campus for performing five prayers and facilitating Islamic teachings. There are facilities inside the mosque for both daily and Friday prayers.
2- Bank
The university has a bank inside the campus so the students could deposit their fees, and use ATMs, and other banking services conveniently.
3- Cafeterias
In university cafeterias, food is available for students at affordable and reasonable rates. These cafeterias are supervised by a committee that guarantees the quality of the food.
4- Health Services
GC University provides health services like ambulance service, medical officers, and a university clinic.
5- Stationary
Everything a student would require for a class is available at the university bookstore, including notebooks, pencils, reference books, and pencils. Printing and photocopy facilities are also available.
6- Tutorial Group
Every student who is enrolled in the university receives membership in the tutorial group. The tutorial group in charge is a teacher. These tutorial groups arrange weekly meetings and students enjoy different activities in these meetings.
7- Hostels
GCU provides hostel facilities to its students who come from different cities to get admission. The financial limitations of students are a major concern for GCU, hence hostels are available on reasonable dues.
8- Transport
Transportation facility is provided to students via university buses at affordable rates.
9- Day Care Center
The Daycare center is situated on the campus for facilitating working mothers. This center provides a nurturing, hygienic, and safe environment for every child.
GC University Admissions
All the candidates having domicile in Punjab can take admission in GCU. Eligibility criteria vary from degree to degree. Application forms are submitted through GCU online system. All the information regarding the admission process, interview/test, and the availability of prospectus are provided on the university website.
Students have to make their accounts on the GC University portal to print their GAT/GRE slips and check their results after the test. Admission processing charges are Rupees seven-hundred and the test fee is five-hundred rupees.
GC University Fee Structure
The fee structure depends on the department, year of admission, morning or evening program, and degree enrolled. The general fee structure of various programs is as follows:
Arts-Rupees 107,160
Sc (Pre-Medical & Pre-Engineering)-Rupees 127,890
ICS/I. Com– Rupees 127,890
LLB-Rupees 636,700/year
B.A (Hons.)-Rupees 351,900
Sc. (Hons.)-Rupees 378,300
Phil. in Arts and Social Sciences-Rupees 293,300
Phil. in Science & Technology-Rupees 330,500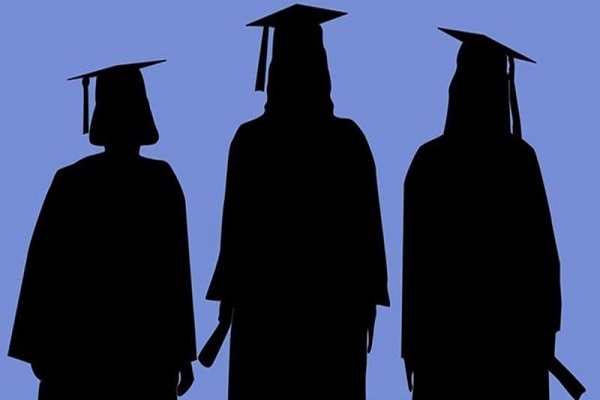 Frequently Asked Questions
Is Government College University Private or Government?
GCU is a Government sector university.
Which documents are required for admission in GCU?
Result cards of the previous degree, passport size photographs, domicile, affidavit, and photocopies of the student's CNIC, and father's CNIC, are required for admission to GCU.
Which programs are offered by GCU?
GCU offers FA, FSC, B.Sc., B.A, MPhil., MSc, BS, MS, and Ph.D. in different subjects.
Social Media Handle