NARS Makeup Overview
NARS makeup or Cosmetics which is a France-based skin care and cosmetics company, was established in 1994. A photographer and make-up artist Francois NARS is the founder of this company. NARS makeup line started from the sale of lipsticks at Barneys New York. And since then this French brand has created several beauty products.
Founder of NARS Cosmetics
François Nars opened his eyes to Tarbes and during his childhood, he was inspired by his mother's collection of trendy clothes. Along with that, her mother assisted him in securing his 1st job as an assistant to the best make-up artists in Paris.
Nars traveled to New York in 1984 after earning his degree from Paris' Carita Makeup School, where he gained fame for his love of fashion and color. He also got an opportunity to work with hairstylist Oribe Canales and photographer Steven Meisel.
They created magazine editorials for Elle, American Vogue, and Vogue Italia in the 80s and 90s. He introduced NARS Cosmetics in 1994. Although in 2000 the business was sold to Shiseido, Nars continues to serve as the brand's copywriter, artistic director, and in-house photographer.
NARS Makeup Collection
The collection includes a wide range of makeup products for casual and formal use. These makeup products are most liked among makeup artists. Here is a brief overview of NARS makeup products:
1- Face
The products for face include:
Foundation
A wide range of the NARS makeup foundation is available for different skin tones. NARS foundation shades include light-reflecting foundation, natural radiant foundation, NARS soft matte foundation, NARS sheer glow foundation, NARS tinted moisturizer, soft matte concealer, setting powder, and soft matte foundation & primer bundle. NARS foundation has a long stay time.
Concealer
The NARS concealer collection consists of NARS creamy concealer, soft matte concealer, radiant creamy concealer, soft matte concealer brush, radiant creamy color corrector, soft matte concealer, and foundation bundle, correct & conceal bundle, and radiant creamy concealer brush.
2- Eye
NARS eye makeup has the following articles:
The eye-shadow
The eye-shadow range consists of a duo eye-shadow kit, quad eye-shadow kit, single eye-shadow kit, smudge-proof eye-shadow base, loose eye-pigment, tinted smudge proof eyeshadow base.
Mascara and Eye-Liner
The mascara and eye-liner articles by NARS include climax mascara, light reflecting eyelash gel, mini climax extreme mascara, mini climax mascara, climax extreme mascara, eyeliner stylo, climax liquid eyeliner, and high-pigment long wear eye-liner.
Brow Perfectors and Eye Lashes
Brow perfectors are available in different shades. With NARS eyelashes wearers could transform and dramatize their eyes with reusable and versatile NARS eye-lashes.
3- Lip
The products for lips include:
Lipstick
NARS lipstick range consists of lip brush, sheer matte lipstick, audacious lipstick, air-matte lip color, air-matte lip and cheek bundle, velvet matte lip pencil, power matte lip pigment, satin lip pencil, iconic lip bundle, and matte lip bundle.
Lip Gloss
Lip gloss variety includes multi-use gloss, lip shine set, lip gloss, lip duo, laguna cheek, oil-infused lip tints after glow lip shines.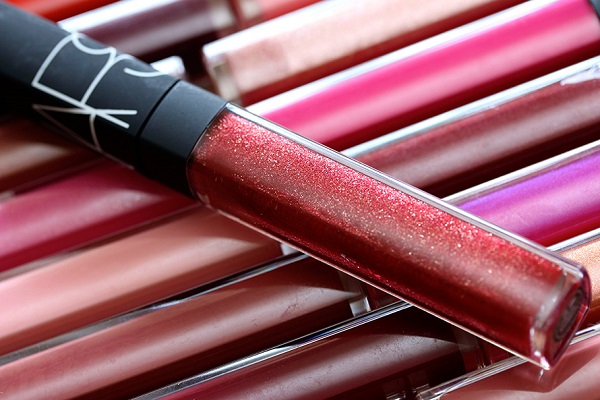 Lip Balm
The Lip balm range includes NARS afterglow lip balm, orgasm lip mask, mini orgasm lip duo, ultimate orgasm set, soft matte cheek and lip bundle, radiant essential bundles, soft matte tinted lip balm, afterglow lip balm, and glow getter set.
The Lip Pencil
Lip Pencil collection by NARS include precision lip liner, satin lip pencil, iconic lip bundle, velvet matte lip pencil, pencil sharpener, and matte lip bundle.
Liquid Lipstick
Velvet lip glide, matte lip bundle, air matte lip color, power matte lip pigment, and air matte lip and cheek bundle are options for completing your look.
4- Cheeks
The products apply on cheeks include:
Cheek Pallets and Blush
The NARS makeup products for cheek beauty include afterglow cheek palette, pleasure trip cheek palette, summer bronzer and blush duo, full dimension cheek palette I & II, bronzing powder, euphoria face palette, blush and brush bundle, Claudette cheek duo, basic instincts cheek quad, air matte blush, No. 16 blush brush and NARS liquid blush.
Highlighter and Bronzer
Get ultimate cheek glow with a combination of NARS bronzer and highlighter. These highlighters and bronzers collection include matte bronzing powder, laguna bronzing cream, cream bronzer brush, bronzing powder, iconic glow mini cheek set, highlighting powder, tinted glow booster, and summer solstice cheek duo.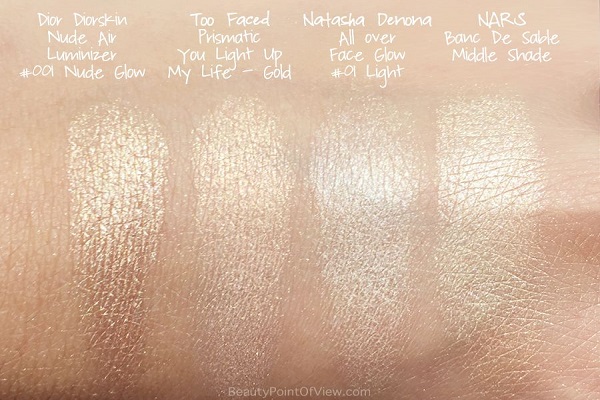 Brushes
Makeup applications can be improved by using high-performance NARS makeup brushes. Brushes range consists of Mie kabuki brush, cream bronzer brush, soft matte concealer brush, powder brush, ITA kabuki brush, blending brush, eye-shadow brush, smudge brush, brow perfector, and blending brush.
Frequently Asked Questions
What is Nars?
NARS is a France-based skin care and cosmetics company was established in 1994.
Where to buy Nars makeup?
Besides purchasing NARS makeup set from NARS stores, customers could also buy this French brand's makeup product from different websites. Customers could verify NARS makeup prices from the brand's official website.
Where is Nars makeup made?
NARS makeup is made in France.
Is Nars makeup cruelty free?
NARS does not have cruelty free status as it tests its product on animals.
How to sharpen Nars lip pencil?
Place your lip pencil in the refrigerator's freezer for fifteen to twenty minutes. Remove the pencil from the freezer and sharpen your pencil gently with the NARS Pencil Sharpener.
Also, Check
Social Media Handle
https://www.narscosmetics.com/