Dera Ismail Khan is a district of province Khyber Pakhtunkhwa., located on the west of river Indus. The town of Dera Ismail is the capital of the district. The district is bordered with District Tank in the northwest, District South – Waziristan in the southwest and Punjab, Dera Ghazi Khan and Bhakkar in the east.
The district covers an area of 9334 square kilometres. It is known for its glass, woodwork, mats, sarongs and ivory ware. The district has now many industries including soap, sugar, textile and oil mills.
The region also contains fertile land which is irrigated through canals. "Dhali Date" and "Langra" mango are the region's famous products exported to Europe, America, and the Middle East. This article contains all the information about the city, including Dera Ismail Khan History.
| Title | Description |
| --- | --- |
| Information | |
| Location: | Pakistan |
| City Council: | Government of KPK |
| Type: | City in Khyber-Pakhtunkhwa Province |
| Local Language Name: | ڈیرہ اسماعیل خان |
| Province: | Khyber-Pakhtunkhwa |
| Coordinates : | 31°49″N 70°55″E |
| District: | Dera Ismail Khan District |
| Region: | Khyber Pakhtunkhwa |
| Elevation: | 165 m (541 ft) |
| Union councils: | 47 |
| Language | |
| Official Language: | Urdu |
| Native Language: | Pushto |
| Other Languages: | Urdu, Pushto, English |
| Government | |
| Type: | Government of KPK |
| District Coordination Officer: | Mr Nisar Ahmad |
| Area | |
| Total Area: | 7,326 km2 (2,829 sq mi) |
| Population | |
| Density: | 116/km2 (300/sq mi) |
| Total Population: | 1,939,000 (2014) |
| Time zone | |
| Time zone: | PST (UTC+5) |
| Codes | |
| Postal code: | 29050 |
| Dialling code: | 966 |
| Vehicle registration: | Three letters beginning with D and random four numbers |

Dera Ismail Khan History
The district's history goes back to the Indian Nanda Empire in 300 BCE. Mauryan Empire took control of the region with Chandragupta Maurya's rise. Shunga Empire then occupied the region. Hindu Shahis ruled the region after the Gupta Empire's decline and made massive forts in the region.
They remained the rulers till Mehmood Ghaznavi came and invaded them. Under British rule, the district was a part of Division Derajat, Khyber Pakhtunkhwa. The region was used for trade means by the British rulers and exported wood, rice, wheat and glass to the gulf and European countries.
Administration
The district is administratively divided into five tehsils containing forty-seven union councils. Tehsils of the district are given below.
Daraban (4 union councils)

Dera Ismail Khan (21 union councils)

Paroa (7 union councils)

Kulachi (4 union councils)

Paharpur (11 union councils)
Population
According to 2017 census of Pakistan, the district contained 1695688 inhabitants.
Language
The most widely spoken language of the district is Hindko, spoken by 73 per cent of the population while Pashto is the second most spoken language of the region. Pashto is spoken by 21 per cent of the population. Seven per cent of the people speak Urdu in the district.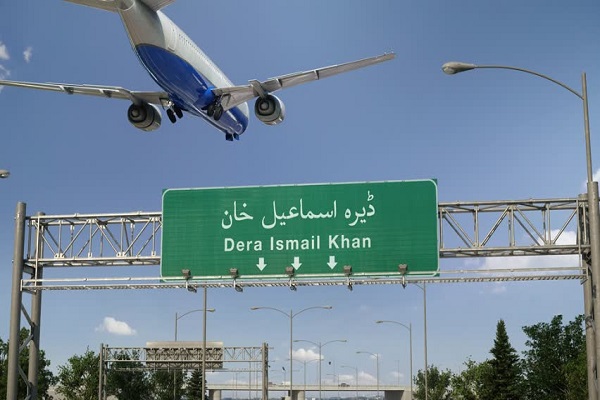 Dera Ismail Khan Weather
The district's climate is typical in summer having an average temperature of 23 to 27 degrees centigrade while winter is severe cold with an average temperature of 2 to 5 degrees centigrade. The lowest recorded temperature in winter is 1-degree centigrade.
Agriculture
The district contains agricultural land and produces the crops of wheat, rice and maze. Vegetables like tomato, potato, chilli, onion and many more are cultivated in the region.
The significant fruits contain mango, apple and bananas. A variety of mango (Langra) is exported to USA, Europe, Gulf and Arab countries.
Livestock
Cow

Goat

Sheep

Buffalo

Donkey

Horse
Industry
Dera Ismail Khan has many different industries including;
Flour mills

Ghee mills

Sugar mills

Box pressing mills

Chemical Units

Soap Manufacturing

Cold Storage Units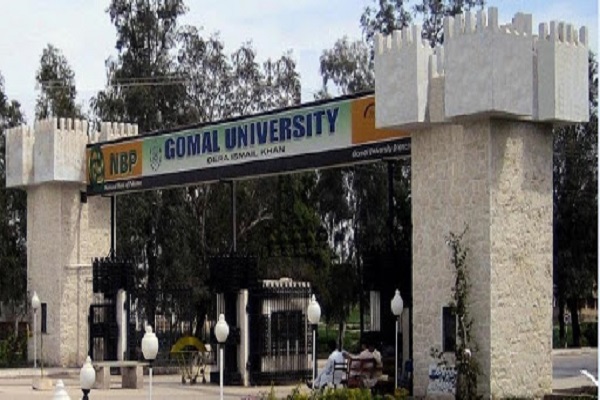 Education
The district contains many universities, schools and colleges. Some of the notable institutions of the district are given below:
Gomal University
Qurtuba University
University of Agriculture, Dera Ismail
St. Helen's High School & College
University Wensam College
Gomal Medical College
Beaconhouse School System
Dar-e-Arqam School Dera Ismail Khan
Government College of Technology, Dera Ismail Khan campus
Punjab College Meraj Campus
The City School Dera Ismail Khan
Overseas Pakistan Foundation School
Knowledge Home
Educare School
LEEDS School & College
Transportation
The district is linked with the other cities of Pakistan through Pakistan International Airport. Darya Khan Railway station is 20 kilometres away from the district which is linked with the other major cities of Pakistan. It is also connected through roads with the other regions of the district.
Some of the transportation services and stations are given below.
Daewoo Bus Service to all major cities of Pakistan 

Lahore Adda

Karachi Bus Terminal

Niazi Bus Stand

Main Lari Adda D. I. Khan

Tank Adda

Daraban Kalan Flying Coach Adda

Khan Bus and Transport Services
Sports
Many games are played in the district such as cricket, snooker, football and volleyball but soccer is a famous game in the region that has produced many famous players like Faisal Saleh Hayat. The people of Dera Ismail also play badminton.
Festivals
Many festivals are celebrated by the district's people, including Eid -ul- Fitr, Eid -ul- Adha, marriage festivals and culture show (Mela). Culture Show is celebrated once in a year, and different cultural songs and plays are performed.
Marriages are celebrated with music and dances. The festival of "Mehandi" is also performed and celebrated during the marriage ceremonies. The "Nikah" is performed under Islamic Rules. The day of Pakistan's Independence is celebrated with more joy than the festivals mentioned above.
Places of Attraction
The region is a home of many Sikh shrines. Guru Nanak visited the district, and his followers in the region build a Dharamsala. Currently, this Dharamsala is in control of the Waqf Department, and it's one gate opens in Chota Bazar.
Another attractive place is Bagai Mahal which is an ancient building. The region is located on the bank of river Indus which is another beautiful place for tourists,
Notable People
Notable people of the district are given below.
Fazl-ur-Rehman
Maulana Mufti Mehmood
Ali Amin Khan
Atta-ur-Rehman
Asadullah
Faisal Karim Kundi
Aurangzeb Khan
Sardar Inayatullah Khan Gandapur
Sardar Abdur Rashid Khan
Israr Ullah Khan Gandapur
Sami Ullah
Maulana Lutf ur Rehman
Sardar Ikramullah Gandapur
Aghaz Ikramullah Gandapur
Fazal Karim