Quaid e Azam was a politician, barrister, and the founder of the Islamic Democratic of Pakistan. He is widely known as Baba – e – Qoum (Father of Nation) and Quaid – e –Azam (Great Leader). He was born on Dec 25, 1876, to a prosperous Muslim Merchant family in Karachi.
Jinnah joined London's Lincoln Inn from where he returned as a barrister and remained the leader of the Muslim League till the independence of Pakistan in 1947. After independence, he became the first governor-general of Pakistan till his death after one year of independence in 1948 due to tuberculosis. This article carries all the information about him including Quaid e Azam Biography.
| Title | Description |
| --- | --- |
| Personal | |
| Name: | Muhammad Ali Jinnah |
| Famous As: | Qaid-e-Azam |
| Founder Of: | Pakistan |
| Known As: | Baba-e-Qaum |
| In Urdu: | قائد اعظم – محمد علی جناح |
| Nationality: | Pakistani |
| Residence: | Karachi |
| Education: | Advocate |
| Religion: | Islam |
| Profession: | Barrister, Politician |
| Height: | 1.78 m |
| Born | |
| Date: | 25 December 1876 |
| Place: | Karachi |
| Family | |
| Spouse: | Emibai Jinnah (1892-93), Rattanbai Petit (1918-29) |
| Children: | Dina |
| Parents: | Poonja Jinnah (father), Mithibai Jinnah (mother) |
| Alma mater: | Inns of Court School of Law University of Mumbai |
| Family Belonging: | Khoja Muslim sect. |
| Interview: | Mr. Jinnah talking to Louis Fischer of Time magazine in 1945 |
| December 1912: | Jinnah Addressed the Annual Meeting of the Muslim League |
| Members: | Muhammad Ali Jinnah Fatima Jinnah Emibai Jinnah Maryam Jinnah Dina Wadia |
| Connected families: | Wadia family Petit family |
| Died | |
| Date: | 11 September 1948 |
| Rest Place: | Mazar-e-Quaid, Karachi |
| Career | |
| Political Party: | Indian National Congress (1906–1920) |
| Political Party 2: | All-India Muslim League (1913–1947) |
| Political Party 3: | Pakistan Muslim League (1947–1948) |

Quaid e Azam Biography
Jinnah was born in 1876 to a Muslim Merchant named Jinnahbhai Poonja. His mother's name was Mithibai and they were the followers of Shia – Muslim teachings. The parents of Jinnah were the native speakers of Gujarati as they belonged to Gujarat and migrated to Karachi in 1875. Jinnah was the 2nd among his brothers and sisters.
He married his cousin Emibai Jinnah who along with his mother died when Jinnah was in London. Jinnah started his political career in 1906 by joining Congress and demanding a self-state which was ignored by the Congress leaders.
Later, he married the daughter of Dinshaw Petit, Rattanbai Petit in 1918 who accepted Islam and was named Maryam Jinnah. She had an only child, Dina who was born in 1919. Rattanbai died in 1929 and Fatima Jinnah came to look after her niece and remained here till the death of her brother in 1948.
Quaid e Azam Birthday
He was born on 25th December 1876.
Education of Jinnah
He got his early education from Bombay where he used to live with his aunt. After getting his primary education from Cathedral and John Cannon School he moved to Karachi and attended many educational institutions including Sindh Madrasa Tul Islam and Christian Missionary High School while matriculated from Bombay University.
Furthermore, he went to England for higher education where he got admission to Lincoln Inn and returned to Pakistan as a Barrister. After returning he became the successful and youngest layer of Mumbai in a few years.
Quaid e Azam Family
Poonja Jinnah has a total of 7 children including Mohammad Ali Jinnah. The rest of the family members of Jinnah ware:
Ahmad Ali Jinnah
Rahmat Bai Jinnah
Bunde Ali Jinnah
Shireen Bai Jinnah
Maryam Bai Jinnah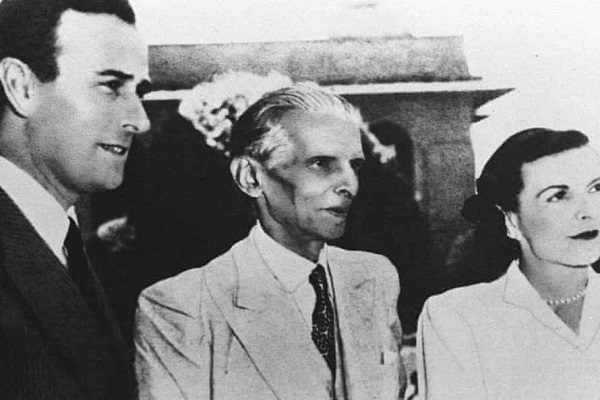 Political Life
Nationals of the subcontinent took a revolt against British Rulers in 1857 which resulted in the formation of Congress in 1885 which contained a number of members who were graduated from London. Mohammad Ali Jinnah started his political career by joining Congress in 1906. Furthermore, he remained a well-known lawyer who remained involved in the most complex cases.
Congress
He was a big supporter of the unity of Muslims and Hindus who always wanted a united India. That's why he joined All– Indian Congress in 1906 which was a single representative party of all Indian nationals. He thought that Congress would provide equal rights to Hindus and Muslims in parallel but he realized that Congress is the party of only Hindus. A number of oppositions were faced by the Jinnah when it comes to the rights of Muslims.
Later, he left the party as the leaders of the Congress were only the representatives of Hindus while the Muslim community was being ignored. He called a meeting for Indian Muslim's representation in Dacca but the stance of the Quaid was ignored again which resulted in resigning of Jinnah from Congress and the Joining Muslim League.
Muslim League
The movement was started in Ali – Garh Muslim University, established by Sir Syed Ahmad Khan. It resulted in the formation of the Muslim – League in Bangladesh (Dhaka) after many years of the death of Syed Ahmad Khan.
After joining Muslim League, Jinnah became one of the great leaders and representatives of Muslims. In 1913 Muhammad Ali Jinnah went to England again for his legal practices where he got experience in many political and legal court trials and came after two years in 1915.
His struggle for many decades resulted in Pakistan Movement which was joined by great leaders including Islamic Scholars. Sister of Jinnah, Fatima Jinnah was also one of the closest companions of Jinnah who supported him in the movement for Freedom.
Pakistan Movement
British rulers were expected to agree on independence in 1930 due to continuous struggles of the Muslim League for a separate Muslim' Nation. A number of National leaders advocated the idea as Allama Mohammad Iqbal give a speech on separate Muslim' states in 1930 to a league session. He was also the one who presented Two – Nations Theory.
Besides the conspiracies of Congress, there were many other issues merged which resulted in violence between Hindus and Muslims. One of the issues was the language the Hindus wanted Hindi to become a national language while Muslims wanted Urdu as a national langue. These issues resulted in the killing of thousands of Muslims and Hindus.
Furthermore, A Pamphlet was published by a great leader, Chaudhary Rahmat Ali while advocating the idea of Pakistan. He was also the one who suggested the name Pakistan for an independent state of Muslims. The struggles of the Muslim League resulted in Lahore Resolution in 1940.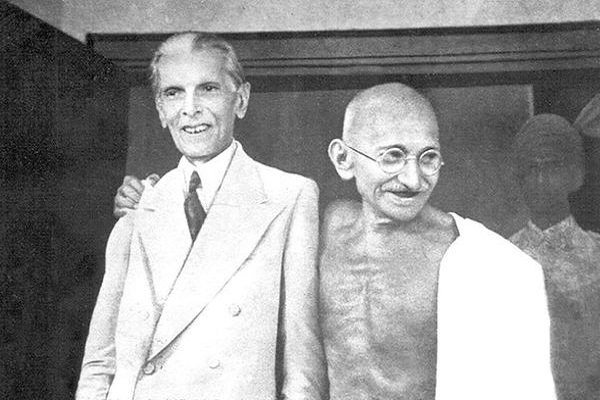 Lahore Resolution
Continuous protests of Indian Muslims against British Rule resulted in Lahore Resolution which is often called Pakistan Resolution. The resolution was a result of the Two-Nation Theory presented by the companions of Jinnah. After 1937, Muslims who were the supporters of Congress got against the party due to their only Hindu representation.
Furthermore, they wanted a ban on the sacrifice of cows and wanted Hindi to become the national language of All-India. Moreover, after passing the resolution, World War II took place and Britain signed an agreement that they will divide the subcontinent after the ending of the world war. In June 1947, a final division was given to the leaders of the subcontinent followed by the independence of Pakistan on August 14th, 1947.
Shimla Conference
In 1943, Viscount Wavell, who was the Field Marshal at that time, invited a conference at the place of Shimla in 1945. The conference was invited for the election of the creation of Pakistan. Both party leaders were invited and the election was started. Candidates of all other groups submitted lists to the viceroy. The conference was cut out by the viceroy due to the general elections of British.
After a number of continuous hurdles, Muslim League announced that they will struggle for only Pakistan, a separate state for Muslims, and Jinnah better defined it in Ahmad Abad while comparing Pakistan with the life of Muslims.
In 1945, all seats of the Muslim League  reserved for Muslims, in the All Indian Constituent Assembly. In 1946, Muslim League gained a total of 75 percent of the votes of Muslims with a rise of 71.1% from the year 1937. It is stated that British Rulers wanted a united India even if one party is not agreed but the continuous struggles and his honesty, claims, and beliefs resulted in an independent Pakistan for Muslims.
Supporters
Mohammad Ali Jinnah was supported by great leaders including the national poet Allama Mohammad Iqbal, Sir Syed Ahmad Khan, Mufti Ahmad Usmani, Molana Mohammad Ali Johar, and most importantly by his sister Fatima Jinnah. He was accompanied by his companions in every way till the independence and Fatima remained with him till his death.
When he got ill due to tuberculosis, he was accompanied by his sister. Due to his bad health condition, he was shifted to Ziarat, Quetta as the weather was quite pleasant in the region. His other companions also requested him to go abroad for medical treatment and supported him but he refused and died on September 11, 1948, due to tuberculosis.
Independence
After rejecting the agreement of Crips Mission, Muslims founded their own state and came into being on August 14th, 1947 after sacrificing thousands of Muslims. Though the assets of the subcontinent were not equally divided but Muslims got 4 provinces as the home of their religious activities including Northwest Frontier Province (NWFP), Punjab, Sindh, and Baluchistan.
Assets were divided by Liaquat Ali Khan and Sardar Abdur Rub Nishtar with the British Indian Government Furthermore, Kashmir was left under dispute and Indian forces occupied the region after independence and still are under dispute which made Pak – India relations bitter.
Quaid e Azam Death
Jinnah was having Tuberculosis which got worst. He was also infected with pneumonia on September 9 which resulted in his death on Sep -11, 1948 at the age of seventy years. He is buried in Karachi and the Tomb of Mohammad Ali Jinnah (Mazaar –e– Quaid).
After the death of Jinnah, Lord Mountbatten stated that if he knew about the health condition of Jinnah, he would make the process of independence slow for United India.
Honor
Many schools, colleges, universities, and statues were named after the Quaid in the honor of Mohammad Ali Jinnah. Furthermore, there are hundreds of parks, Airports, medical colleges, roads, and many others are named after Jinnah such as:
Jinnah Medical College
Jinnah International Airport
Quaid –e – Azam University
Jinnah Park Islamabad/ Rawalpindi/ Peshawar/ Multan
Jinnah Medical University
Moreover, the Statue of Jinnah and Blue Plaque was made in his honor where thousands of tourists visit to see the statue of the Quaid.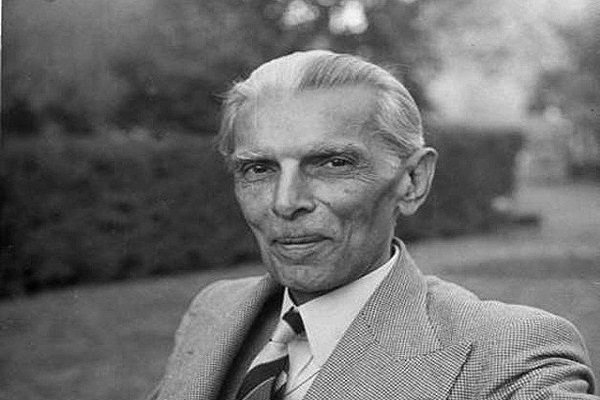 Controversies
The controversy took place after the death of Mohammad Ali Jinnah when his sister asked the court for execution of his will under Shia – Islamic rules. It gives roots to controversy on Jinnah's religious status. A number of statements were made by the people upon his religion. Wali Nasir stated that he was Twelver by confession and by birth, he was Ismaili.
Husain Ali Ganji Walji stated in 1970 that Quaid e Azam was converted to the Sunni – Islam religion while Syed Sharif ud din stated that after the marriage of his sister in a Sunni – Muslims family, Jinnah had accepted Sunni – Islam in 1901.
A lawyer of the Bombay Supreme Court stated that Quaid e Azam used to pray and follow Sunni – Muslim beliefs while many times the religious status of Jinnah was selected by the people. One of his grand nephews says that he was neither a Shia nor a Sunni rather he was simply a Muslim who tried to unite the Muslims of India in order to form an independent state for them.