Pakistan Day, also known as Pakistan Resolution Day, Republic Day is a national holiday observed in Pakistan in memory of the Pakistan Resolution passed 23rd Mar 1940. And the adoption of the 1st Pakistani Constitution during a transition of 'Dominion of Pakistan' to 'Islamic Republic of Pakistan' on 23rd Mar 1956 made Pakistan 1st Islamic Republic of the world. Armed forces parade on this day as a part of celebrations.
This day is being celebrated with honor and pride throughout the country. This article depicts the importance of day by mentioning every detail, including Pakistan Day History.
| Title | Description |
| --- | --- |
| Details | |
| Type: | National Holiday |
| official name: | Pakistan Day |
| Famous as: | Yaum-e-Pakistan |
| In Urdu: | یوم پاکستان |
| Celebrations: | Full Joint Inter-Services military parade, conferring of national decorations, Flag hoisting, award ceremonies, singing patriotic songs and the national anthem, speeches by the president and prime minister, entertainment and cultural programs. |
| Significance: | Commemoration of Pakistan Resolution and Constitution |
| Observed by: | Pakistan (Diplomatic missions of Pakistan in other countries) |
| Date: | 23rd March |
| | |
| Frequency : | Annual |
| | |
| Pakistan Resolution Passed on: | 23rd March 1940 |
| Resolution Presented by: | A. K. Fazlul Huq |
| Seconded by: | Choudhury Khaliquzzaman |
| Written by: | Muhammad Zafarullah Khan |
| Place: | Lahore |
| Occasion: | 22–24 March 1940 |
| signed by: | Muhammad Ali Jinnah |
| Adopted by: | All-India Muslim League |
| Supported by: | Maulana Zafar Ali Khan from Punjab, Mohammad Abdul Ghafoor Hazarvi from North-West Frontier Province, Sir Abdullah Haroon from Sindh, Qazi Esa from Baluchistan |
| Location: | Pakistan and Diplomatic missions of Pakistan in other countries |

Pakistan Day History
This day is a celebration of the Lahore Resolution's adoption by the All-India Muslim League at Minar-e-Pakistan. This resolution demanded an independent state consisting of provinces with most Muslims, i.e., North-Eastern and North-Western region of British-controlled regions in India on 23rd Mar 1940.
On 23rd Mar Resolution was Passed demanding a separate state for Indian Muslims. Since then, every year, this day is celebrated throughout Pakistan as a public holiday. Pak Army arranges a military parade on this day.
Annual Session of All-India Muslim league
The All-India Muslim League arranged its annual session at Iqbal Park (old name Minto Park) that continued from 22nd Mar to 24th Mar 1940. Muslim League, supervised by Muhammad Ali Jinnah and founders of the nation, stated all notable differences between Muslims and Hindus and introduced the Lahore Resolution that demanded establishing a nation-state in South-Asia as Pakistan.
Pakistan Resolution
Abdul Kashem Fazal Haque, known as Sher-e-Bangla, moved this resolution, passed on 24th Mar, and received signatures from Pakistan's Founding Fathers. The resolution reads as:
No constitutional schemes/strategies would be acceptable or workable to Muslims unless bordering terrestrial units are divided into areas that should be so established with such regional readjustments as necessary.
The regions having the majority of Muslims, such as Eastern and North-Western Indian zones, should be united to establish states having sovereign and autonomous constituent units.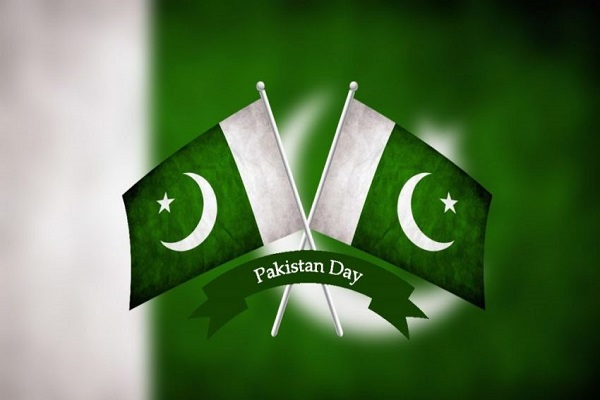 Plan of British Government
The British government announced its plan of dividing the Indian-subcontinent into two territories, Pakistan and India, on 3rd Jun 1947. On 14th Aug 1947, Pakistan was founded, and India emerged as a separate state on 15th Aug 1947. Pakistan's founder Jinnah became its 1st Governor-General, and Liaquat Ali Khan was appointed as 1st PM of Pakistan.
1935 Indian Act
The 1935 Indian Act gave a legal set-up for Pakistan that remain implemented until the state provided its Constitution in 1956.
Efforts of BPC
The efforts and works by BPC (Basic Principles Committee) drafted a basic outline of Pakistan's Constitution in 1949. After several modifications and deliberations, the 1st set of Pakistani Constitution was implemented in Pakistan on 23rd Mar 1956.
It made Pakistan's successful and smooth transformation from 'Dominion' to 'Islamic-Republic.'
Named Pakistan Day
President of the country replaced Governor-General as ceremonial chief of state. It was initially named 'Republic Day,' but when Ayub Khan took control of the country, it was named 'Pakistan Day' due to democracy's end.
Pakistan Day Celebrations
The primary celebrations are held in the capital city Islamabad. The President attends the celebrations as Chief Guest, PM, and cabinet ministers also attend the celebrations. The national flag of Pakistan is hoisted on governmental and public buildings.
A twenty-one-gun salute in the country's provincial capitals and a thirty-one-gun salute in Islamabad's capital city are fired. Guards are changed at mausoleums of Muhammad Ali Jinnah and Muhammad Iqbal, followed by wreath being laid.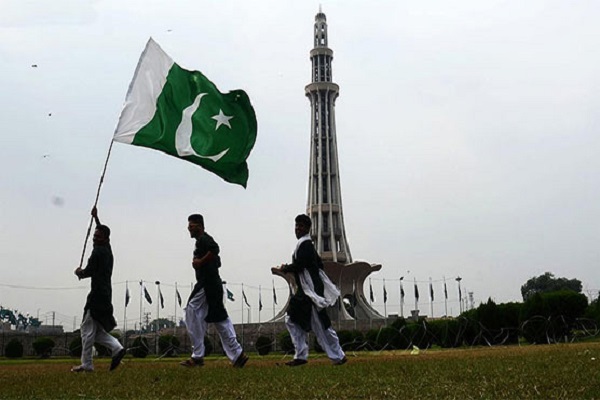 Pakistan Day Parade
Pak Army rehearses military parade, and news media covers this parade and broadcasts it throughout the country. Pak Military Inter-Services also displays a glance of its capabilities and power during the parade.
The celebrations include a civilian and military parade in Islamabad. Pakistan's President presides these parades that are held early morning. After Parade completion President awards medals and national awards on awardees at Aiwan-e-Sadar.
Celebrations by Public
Children wear green and white clothes, display flag badges, carry flags. TV channels broadcast national songs and programs, history of Pakistan is also told in those shows.
Families enjoy the holiday by visiting their relatives and friends. Brands announce sales on this day. Some people also decorate their houses with green and white lights and raise flags on their roofs.
Public Holiday
On 23rd Mar, there is an official/public holiday in the country, and all businesses, educational institutes, post offices, banks, and government offices are closed. Public transport is limited and could be entirely unavailable on some routes. Many families visit fun and recreational spots that lead to traffic jams in big cities. National songs, debate competitions, and parties are featured the whole day.
Symbol of Lahore Resolution
Pakistan Minaret (Minar-e-Pakistan) is a tower in Iqbal Park, Lahore. It was constructed when Pakistan Resolution was passed.  This Minaret honors Pakistan Resolution and symbolizes the blossoming flower.
The writer of National Anthem
Hafeez Jalandhari composed Pakistan's national anthem called Qaumi Tarana in 1952, Ahmed G. Chagla composed its tone in 1950, 2-years before the composition of lyrics.
Pakistani Flag
On 11th Aug 1947, the Pakistani flag was adopted. The Constituent Assembly that also worked as Pakistan's 1st parliament approved the flag in a meeting. A designer Amir-ud-din Kidwa created the flag, and the design is influenced by the flag of AIML (All-India Muslim League).
The flag's design features a white stripe on a green backdrop and a white moon having a star. The green backdrop depicts the Muslim majority, while the white strip represents religious minorities. The star and moon symbolize the essence of religion Islam. The flag known as Parcham-e-Sitara-o-Hilal is hoisted on several special days like Independence Day, 23rd March, and Republic Day.
Official Colors of Pakistan
White and green are the country's official colors and represent peace, and prosperity respectively.